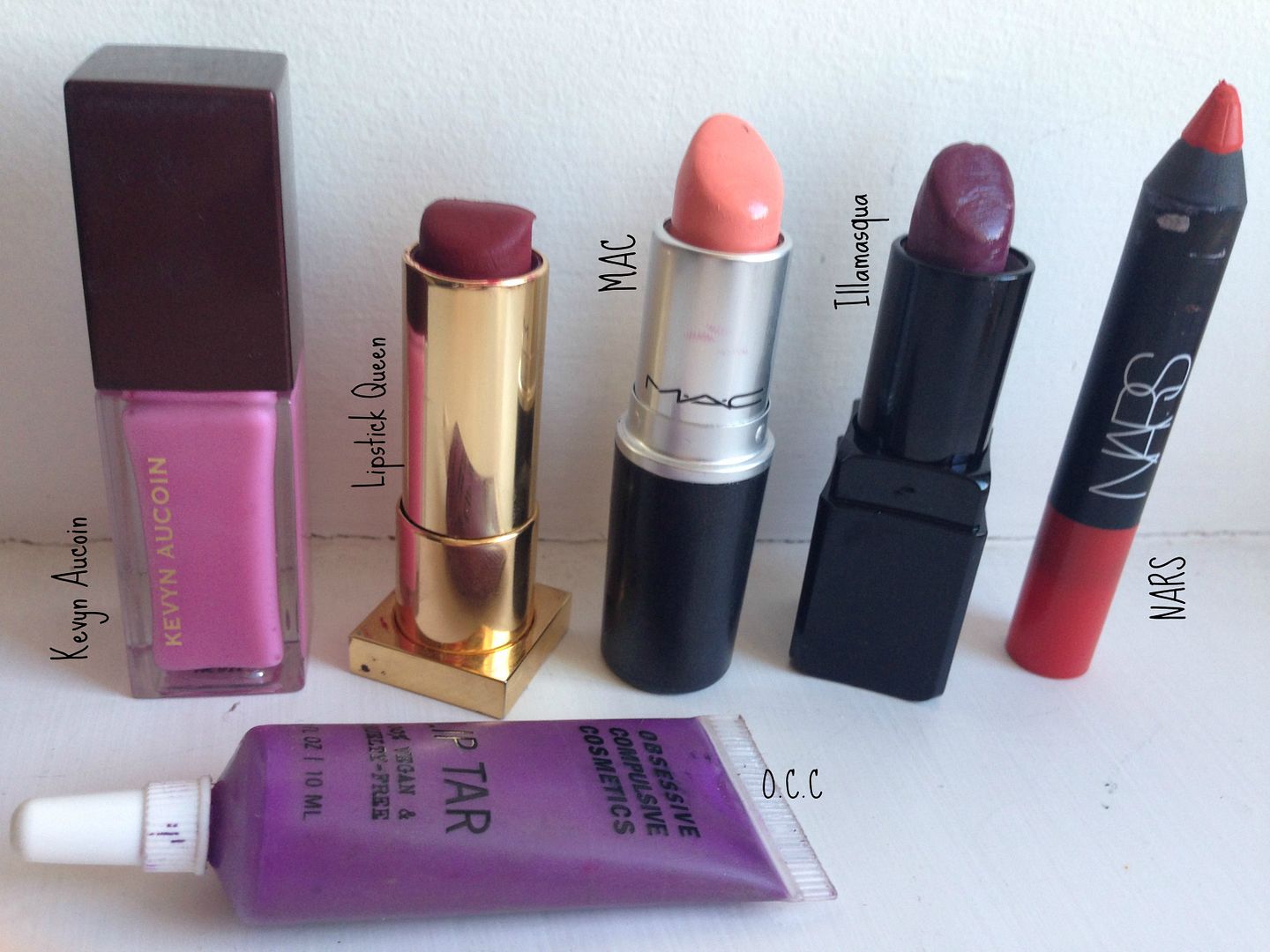 This was supposed to be a continuation of my favourite things from 2013 series…but I have moved house in the last couple of weeks, it's now February and we have pretty much forgotten about that woeful year of 2013. So this is just simply my most cherished lip colours & things that I use A LOT.
Kevyn Aucoin The Lipgloss 'Cloudaine'
I love the small lipstick-size packaging (it still has just over 5ml of product in…which is above normal) and the applicator is lip-loving and tailored for perfect application. The shade 'Cloudaine' is a slighty blue pink that is perfect for a nude lip day and the texture is nourishing and non-sticky.

OCC Lip tar 'Belladona'
One of my go-to brands for super bright shocking shades (think yellow, green, orange etc..) and they stay on like WOW. This shade is a bright purple tone
which is really full-one but I usually will just tap a small amount
across my lips as not to scare little children (see the bottom right image). Also 100% vegan and cruelty-free….tick & tick.
NARS Velvet matte lip pencil 'Red Square'
I have, I think , EVERY SINGLE velvet matte lip pencils. They are fabulous: super long wearing, big impact of pigment and colour and so easy to apply. The jumbo pencil makes it fool-proof to slick over the lips with no lipliner required, just remember to keep it sharpened it you want precision. 'Red Square' is the slightly more orange-red which I wear a lot and 'Dragon Girl' is a blue-red which comes a second close to this and then I also am a major fan-girl of 'Train Bleu' & 'Damned'. This reminds me, I MUST do a in-depth post about these and why I have so many.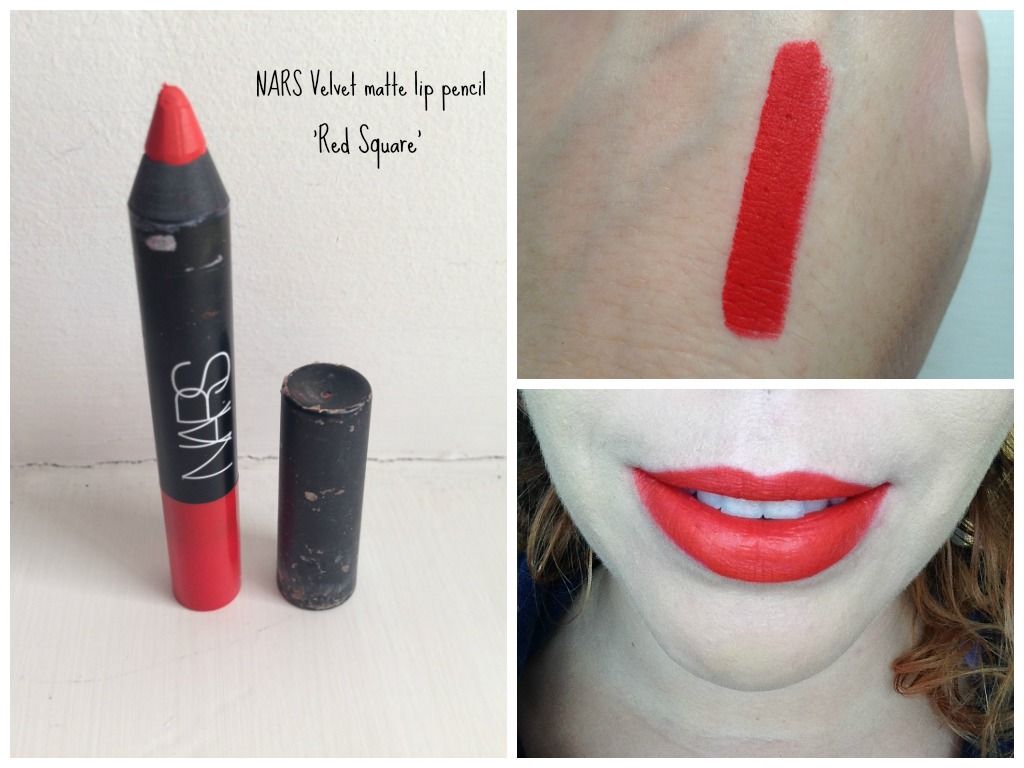 Lipstick Queen velvet rope 'Black tie'
One of THE best textures of lipstick on the market at the moment, no lie. Super pigmented, these glide on effortlessly and I'd be hard-pushed to think of a better formula that I have tried. Chanel….blah…..Tom Ford…..blah…..LQ velvet rope lipsticks are where it's at, they just need to extend their colour range and rapidly! This is a beautiful ruby red (blue) and it's my perfect tone of red. Also looks great with my Bareminerals 'electrified' lipliner if I want to add more depth and ooomph.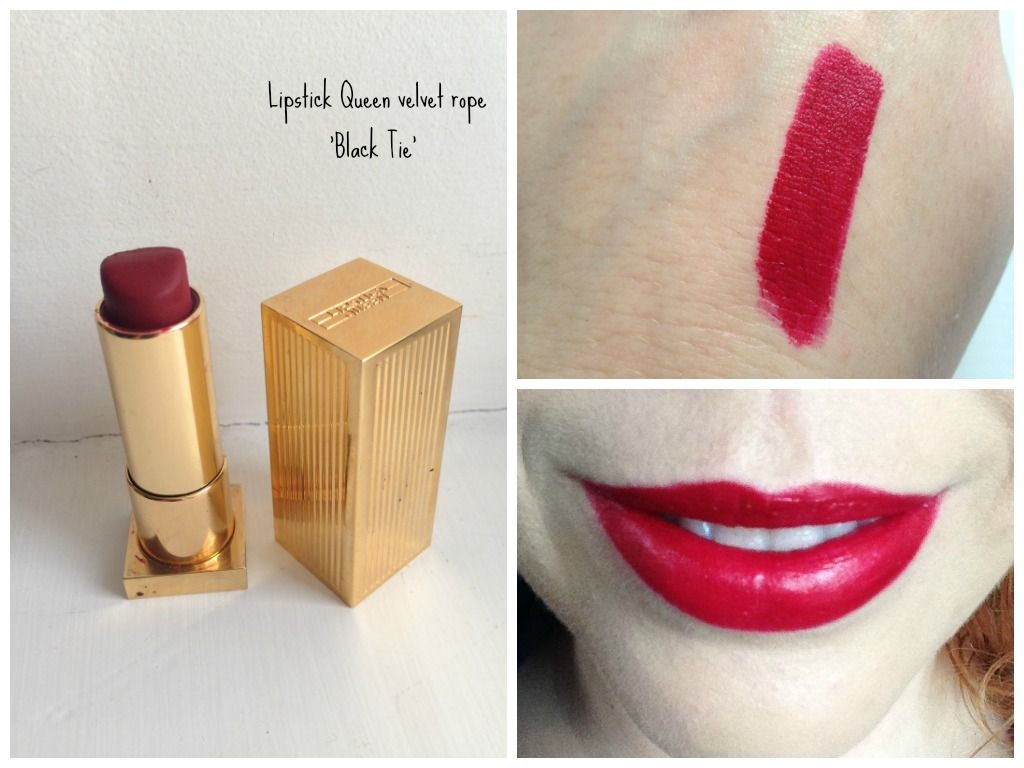 Illamasqua Shard*
A matte finish lipstick which is a violet red tone. Not dissimilar to the moxie lipliner, and a shade which has probably been my signature for 2013. I love, love, LOVE this deep shade teamed with a simple nude eye and a feline flick. I did a makeup look here with this. On the back of this I have just purchased a bunch more of Illamasqua lippies for my kit.
MAC Sweet & Sour lipstick
I don't wear nudes that often but this is the perfect hue when I do..a very soft peach-nude. If I go too much of a brown-nude or fleshy-nude I look like an extra from Beetlejuice (did you know they are remaking this?!) which isn't a great look. I always go for a peach-based or a pink-based nude to give a tiny touch of tone. I wear this a lot in the daytime and I adore it with a soft smokey brown eye. Full review can be seen here.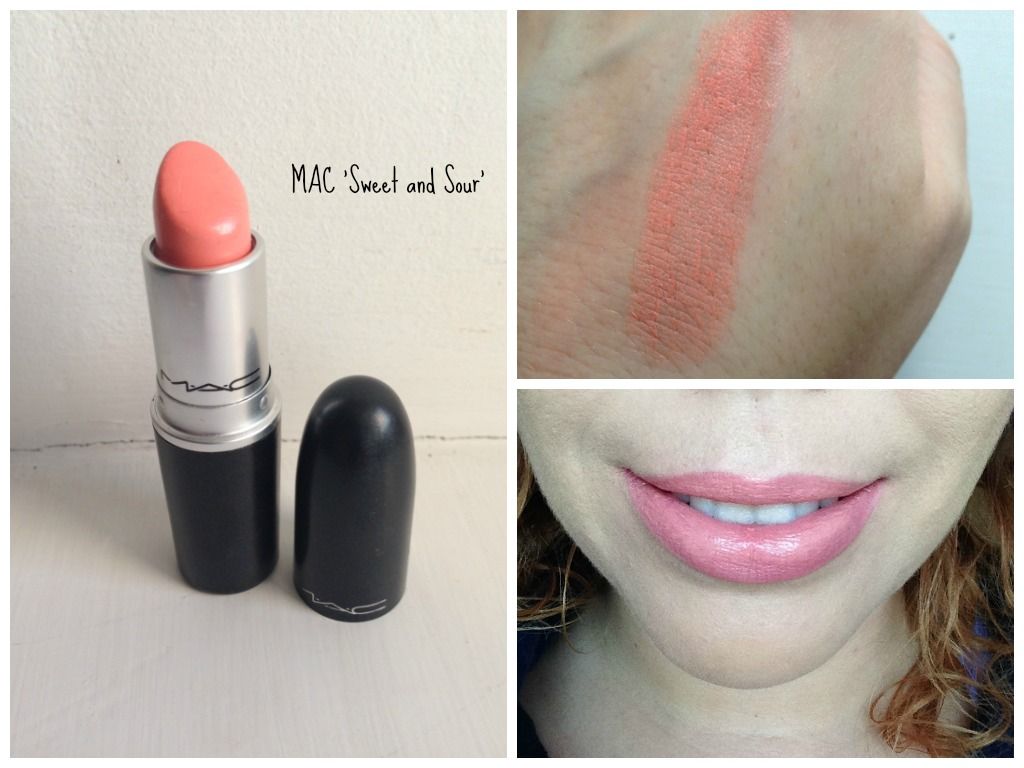 APPLICATOR : The Body Shop Lip brush
This
is a brush I have had for many years and just have found myself using a
lot lately. The way I discovered it has quite a tale which I will quickly bore you with: I had NO body shop brushes at all… yet around 6 years ago when I, and my kit were on the tube en route to a very early bridal makeup I was, I realised half-way on my journey that upon cleaning my brushes the night before, I had left the WHOLE lot in my kitchen at home. Panic ensued, but as I was running early, I stopped off a Kings Cross station in hope of an early-opening Boots or such-like. It was 7.45am and nothing was open, but in the St Pancras shopping area, the Body Shop was about to open at 8am. YES! I bought around 5 brushes which I used to do the whole bridal makeup on my unsuspecting bride, and have used the trusty lip brush in my kit ever since. Lesson learnt and a great find.
The hair on this brusgh is obviously synthetic which is necessary for
applying lipsticks and glosses and the shape is just a really great brush for
applying colour. A favourable price too at just £9.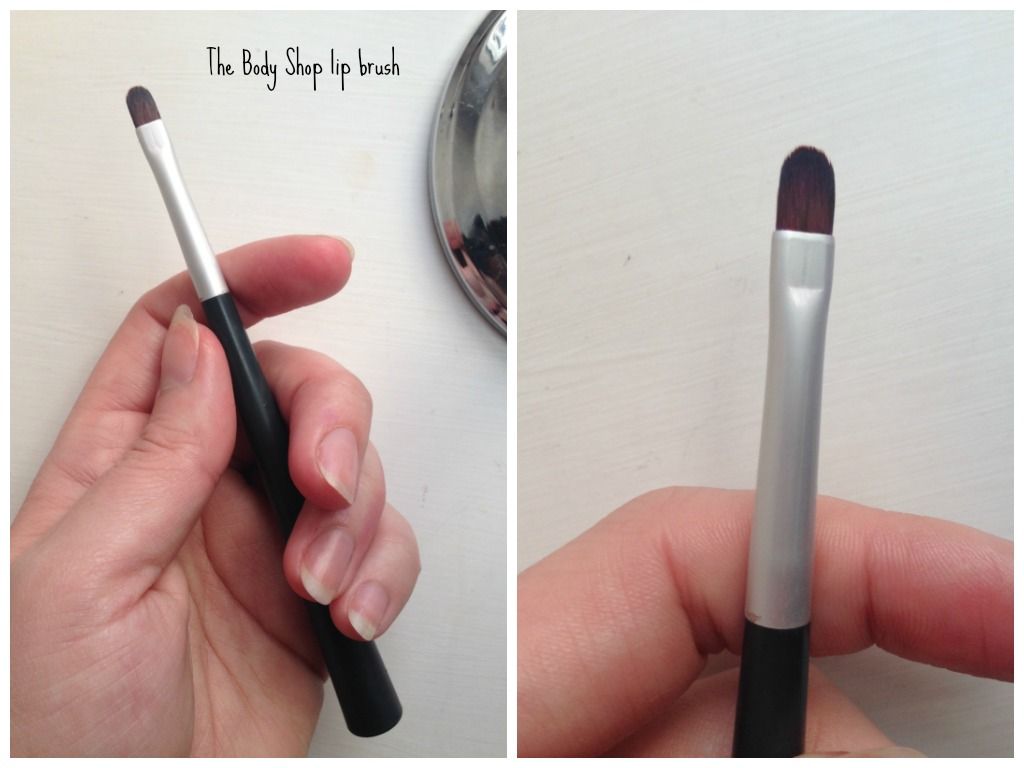 LIPLINER: Bareminerals moxie 'Electrified'*
I
have used this as both a lipliner and a all-over lip colour and it is
such a great shade. It is packed with pigment and a nice
creamy consistency but not overally soft so you can still
get definition. Electrified is a deep royal plum shade, also great
teamed with a deep red lippy and I often combine it with the LQ velvet
rope 'Black Tie' to give it more depth, as seen below.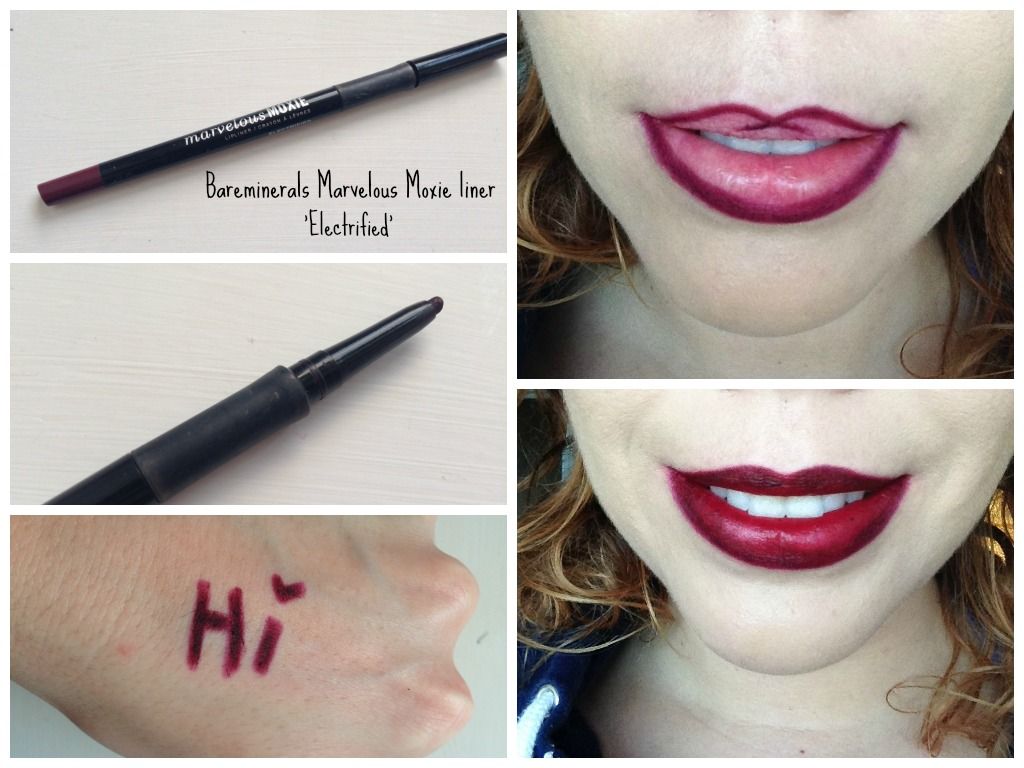 So there are some of my favourite lip shades at the moment. Any of your favourites here or something you like the look of? I know the O.C.C lip tar is a really bright tone but definitely have a look at the full range as they also do the most beautiful nudes and pinks. Here are some links if you fancy perusing some more:

O.C.C lip colours > Hey <
Illamasqua lipsticks > Yes Please <
Lipstick Queen > YES! <
Bareminerals lipliners > yo <
The Body Shop Brushes > mmmm hmm <
MAC lipsticks > Maybe <
Kevyn Aucoin The Lipgloss > hollaaa <
NARS velvet matte lip pencils > Oui <