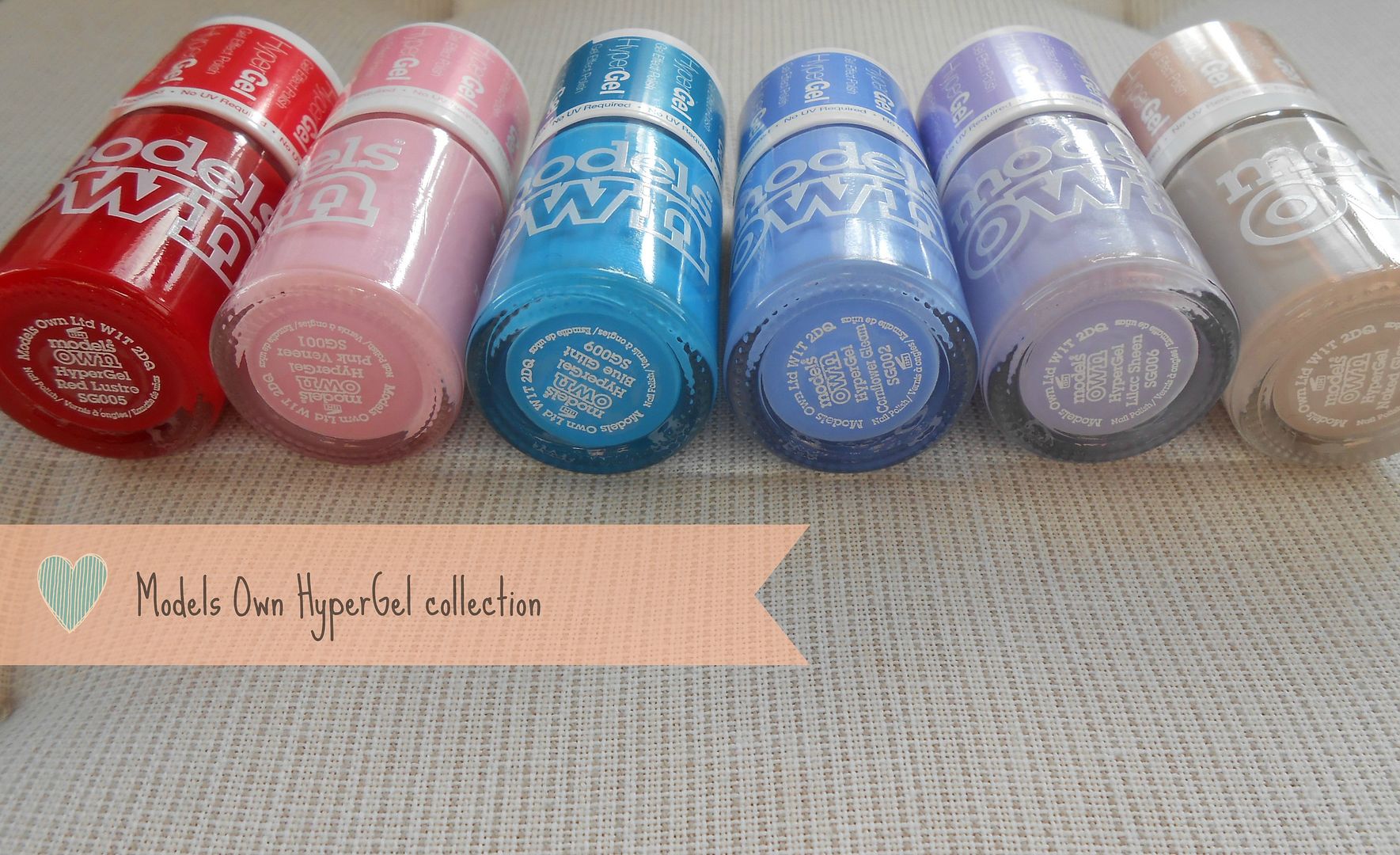 Models Own are one of my preferred nail polish brands and the constant launches & limited editions keep the latest trends accessible for the high street shopper. Gel finish polishes are everywhere and after the success of the Barry M Gelly line, I am glad to see this trend expanding across other brands.
The Models Own HyperGel* nails do not disappoint at all – vivid and highly pigmented plus one coat is all that is needed to give a bold, glossy, rich finish. The textures are thicker than your usual polish but this still made for a normal and easy application. I am sporting the bright blue shade 'Blue Glint' and it's one of the only polishes I have ever used where I absoultely didn't need a second coat… or even a topcoat.
Another unique selling point about these is that the caps on these
polishes are coloured to give you an accurate match to what it will look like on the nail. Very easy for shopping and colour
matching to outfits etc. Currently there are 10 shades in this
collection, and I'm really hoping they expand and keep this beautiful
range out long-term. Imagine all the beautiful spring and summer shades that they could bring out..
Really superb formulas by Models Own and in my honest opinion, my no.1 polishes from them so far. The only thing which could better them to give them a complete 10/10 would be to introduce a wider, rounder-tipped brush which I find so much easier to use. Brands like L'Oreal, Rimmel Bourjois have introduced these godsends into the nail market and I hope all brands will follow suit.

These are available now from the Models Own website and they launch into Boots & Superdrug later on this month, priced at £5.