I was invited to see a preview of the Spring | Summer 2014 collection from Illamasqua last night and I am so excited about it, hence why I am telling you about it straight away. 'GLAMORE' is everything that Illamasqua, to me, hasn't been thus far, and everything that I have a hidden and intrinsic yearning for : PINK ,GLITTER & Uber-girly.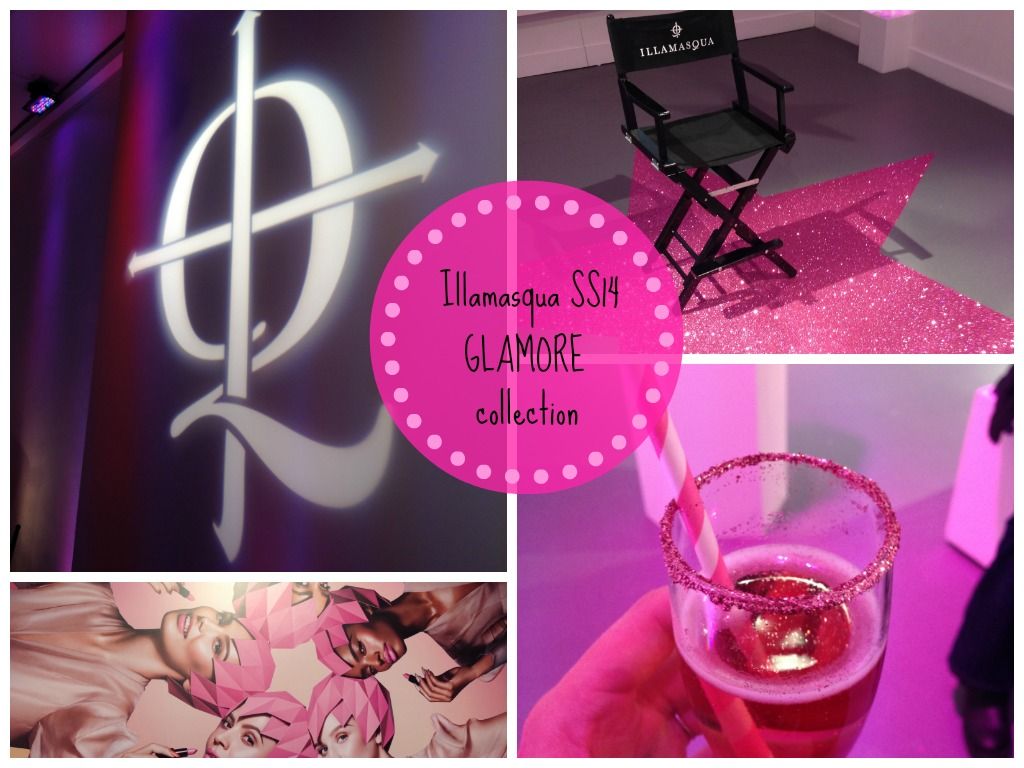 When I walked into the event, I had to take a double-take to check I was actually in the right place… pink lighting, pink glitter, pink champagne and just a super-girly feel. Illamasqua do like to do things differently and this is totally not something I would expect so again, they have given me that slight element of suprise.
Along with focusing on certain products to get this GLAMORE look (such as hydra-veil, skinbase etc) there are three new limited edition nail polishes plus three new (hopefully not) limited edition lipsticks. The nail polishes are shattered glitter tones with a multi-dimensional and matte finish : you get that feel of glitter on the nail as ooposed to a glossy finish. The lipsticks are absolutely beautiful and this new texture I think will be here to stay, or that is what David Horne strongly hinted to me.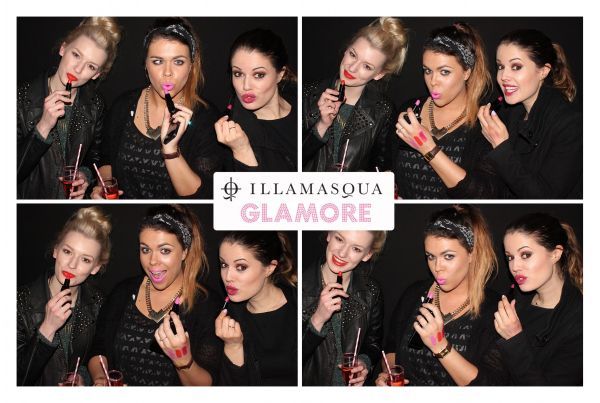 Currently the Illamasqua lippies have a very matte finish which I personally love and have a lot of their lipsticks, but I know some people do struggle with the formula especially if you have dry lips. MY TIP – lightly buff the lips if you are a bit scaly, and put a half-measure of lip balm on before application and the lipstick will feel and look a touch more buttery. I will never stop using the old matte formula. However, these three new shades have strong pigment and a really buttery, cushion-ey (a word?) finish on the lips. It is a satin finish and leaves a beautiful luster on the lips, no lip balm or prep will be required with these, they apply in one easy sweep. I love a slightly more matte finish and I don't like to touch up my lipstick, so for this I would blot the lipstick after first application and then go again with a second layer.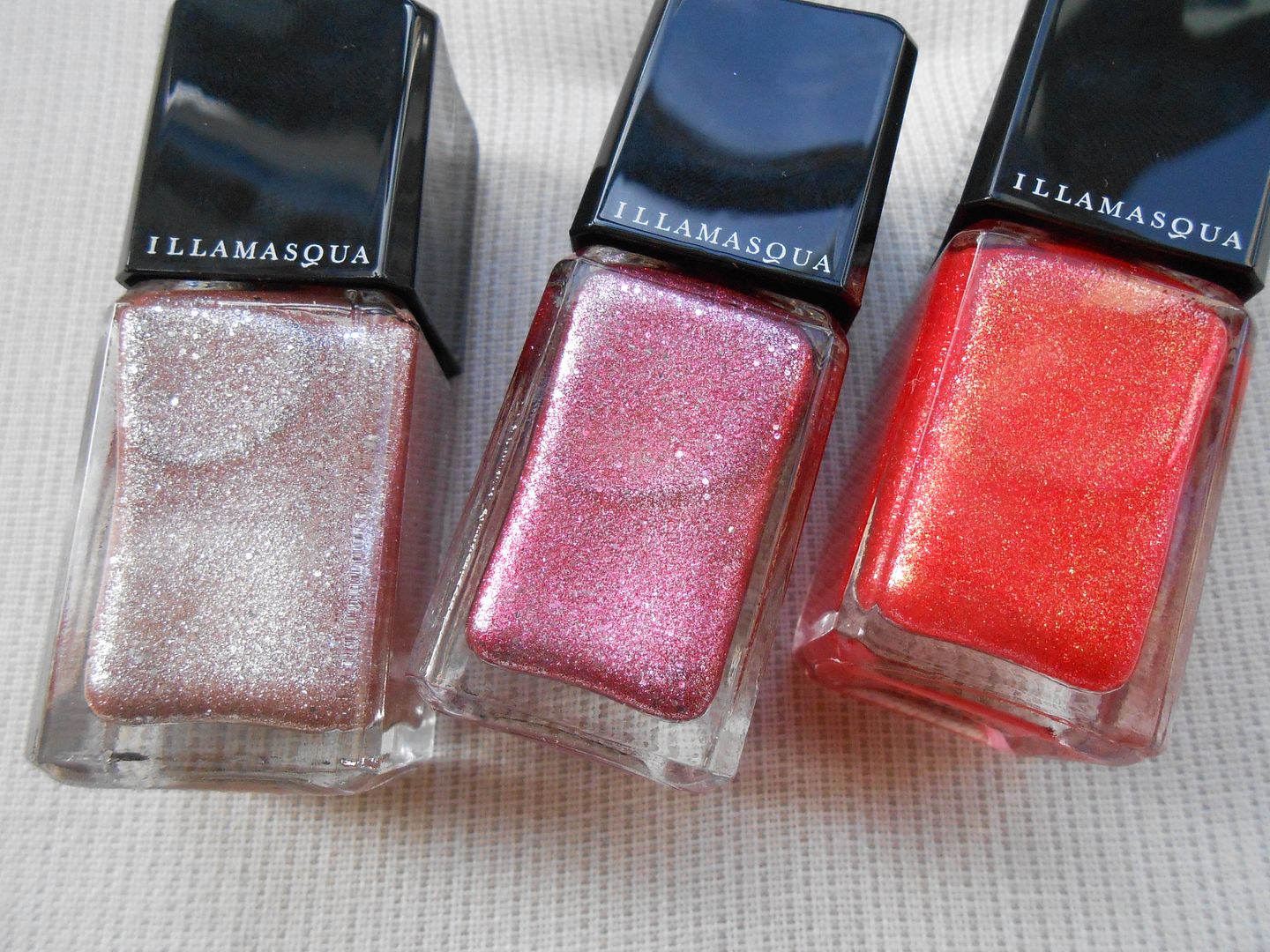 Glamore x3 nail polishes (£15)
Trilliant : A very pale silver pink,
Marquise: Possibly my favourite! A bright red coral shot through with gold
Fire Rose: Possibly another favourite! Barbie pink shot through with silver
Glamore x3 lipsticks (£16.50)
I am very excited by these: I love and will wear all three of these shades.
Luster : Barbie blue pink
Soaked: Bright coral red
Glissade: deep fuschia/cherry pink
The GLAMORE collection hits counters and online on the 27th of February and you MUST try these new lipsticks formulas. What do you think of these new products?