A lovely makeup artist posted on Facebook last week that she had just stumbled across a Sample sale along the Kings Road and there were loads of makeup brushes on sale. I went down to The Chelsea Town hall the very next morning to see what it was all about, feeling apprehensive and slightly doubtful but lo and behold I walked away with 30 brushes…..for just £15. I literally could not believe my luck… I usually will spend at least £15 on one makeup brush!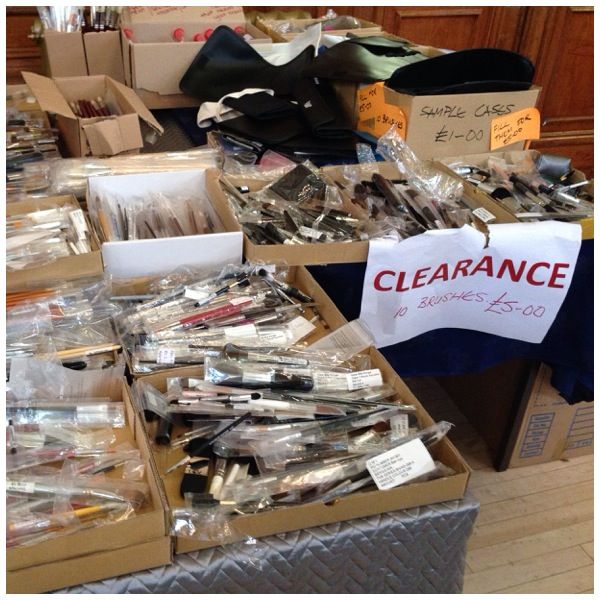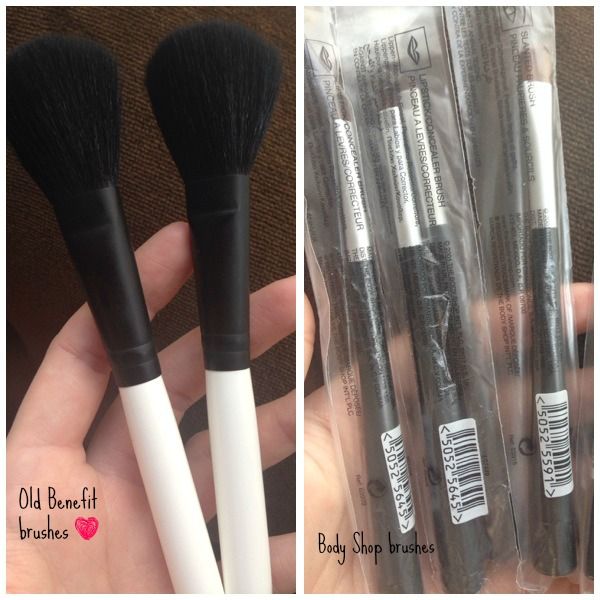 So the brands were a big mix, some I hadn't heard of…but a lot of Japonesque, Body shop, Ben Nye, Space NK and Benefit. Some of the brushes were sample brushes….as in they were almost protypes that get send to brands to choose which ones they like and want made into production (I spotted the old benefit black and white brushes…these weren't labelled but they 100% are!! – I used to work for them a long time ago!) Likewise with the Body Shop brushes, these aren't labelled but it's easy to see that these are the real deal. I literally do not need any brushes currently, I probably have over 300 as it is, but I will at some point in the future and I doubt I will ever get them again for this cheap. 20 of these I am keeping for myself and 10 I picked up for the lovely Annie who just said, grab me ANYTHING!!….so I did. I can tell quite easily the quality and type of hair, and all these powder/ blusher brushes are natural hair, good quality and an absolute bargain for just 50p each!! I think I have around £300 worth of brushes here..
There was also a 'This Works' sale going on a the stall next door to the brushes so on the way out, I picked up a few bits including one of my favourite candles in the WHOLE world…Neroli and Sweet Orange. If you know the fragrance Tom Ford Neroli Portofino….this is
basically that but in a beautiful candle. I can't get enough. This were 50% off so I got two (money saving, right?!) and also I was running out of one of my makeup kit favs which is the This Works 'In Transit Camera Close-up' This is an absolutely essential prep for that red carpet perfect skin (a mask, primer and plumper in one) and I will do an in-depth review of this soon for you. This was 30% so also a bit of a bargain.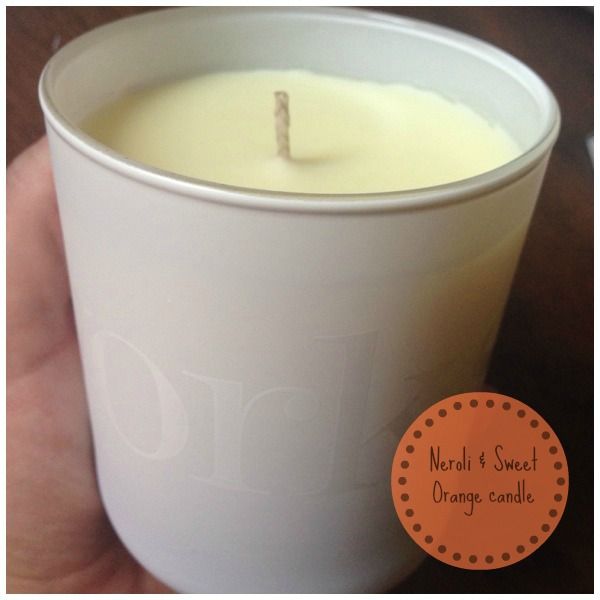 Have you ever been to a similar kind of sample sale? I always hear of the 'designer' clothes ones….which still seem expensive. I need to find out if they are going to be doing this kind of thing again and if I do…I will be sure to give you a heads up! (after I have been, obvs).