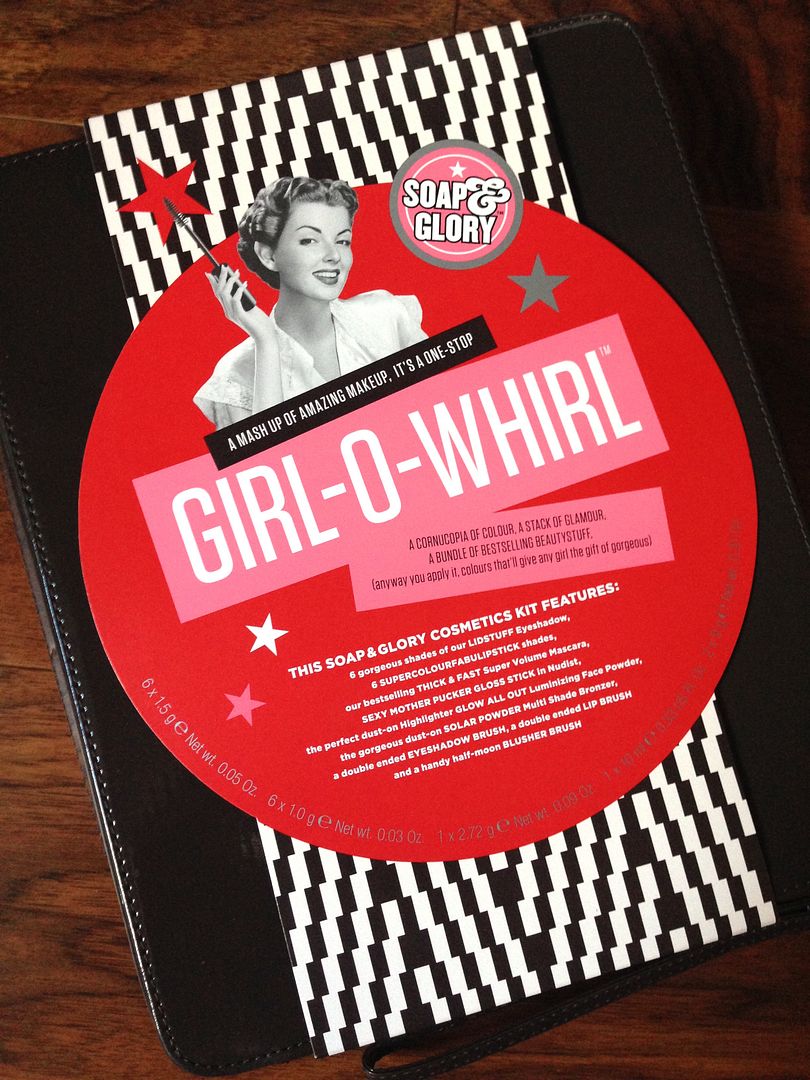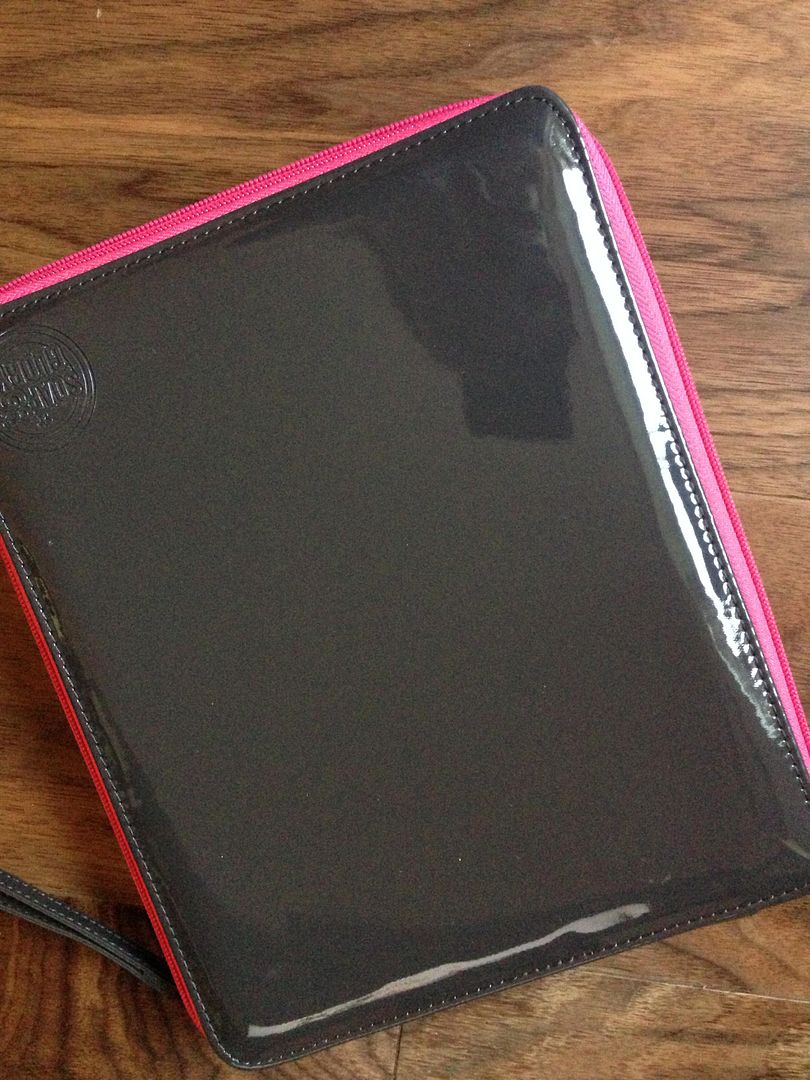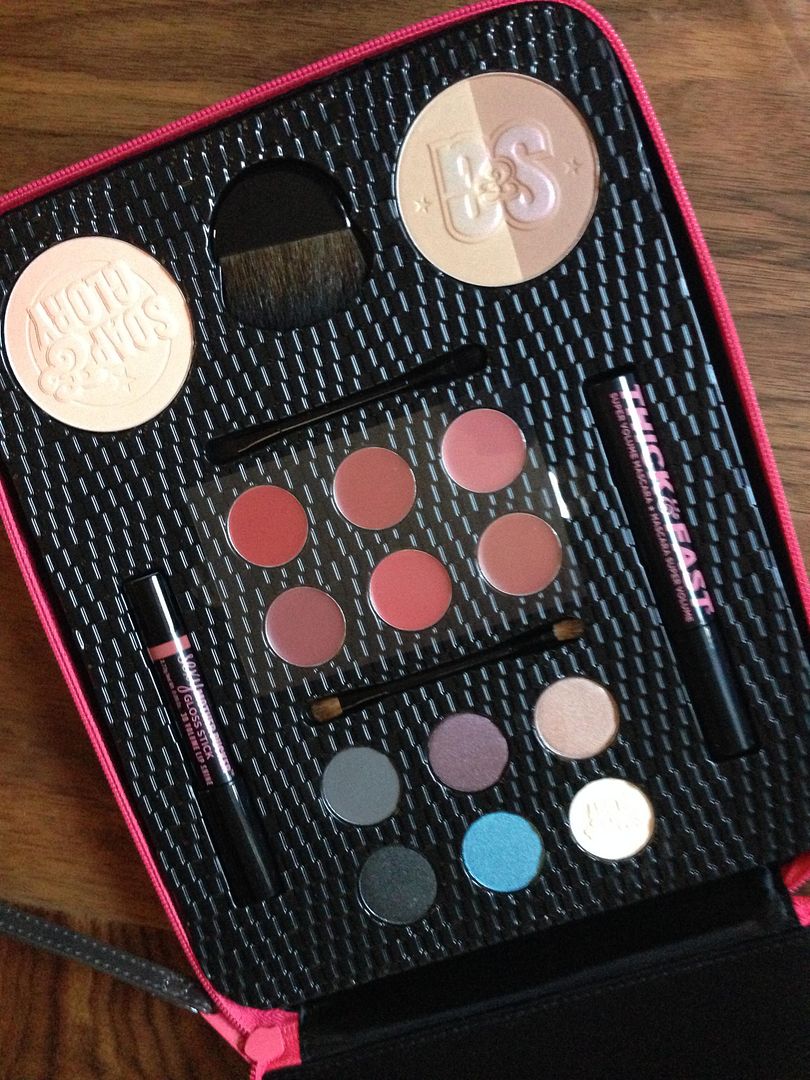 I am doing a series of posts about beauty-based gift ideas featuring different brands and budgets and today is all about high street favourite Soap & Glory. I remember spotting the fun and quirky packaging and purchased my first body cream and scrub from Soap & Glory many, many years ago. I'm trying to work it out ,and thinking it could be around 10?! Where they around that long ago?! Anyway, I went to their Christmas bloggers party where they showcased a huge selection of gift sets big and small, and one which really caught my eye was this beauty, 'Girl-O-Whirl'*.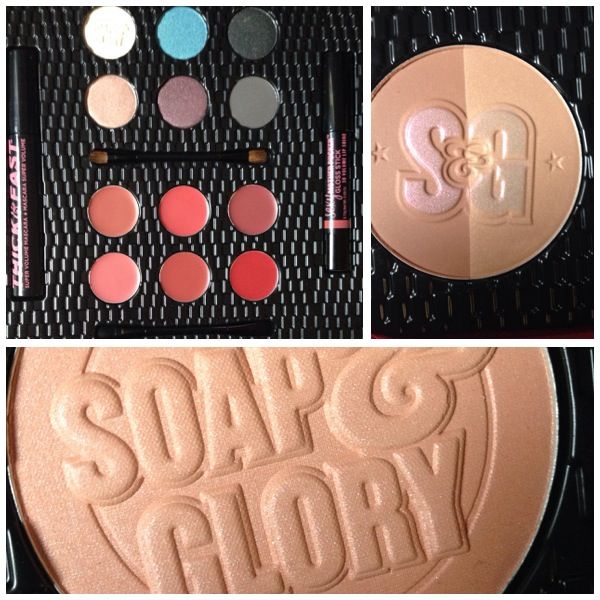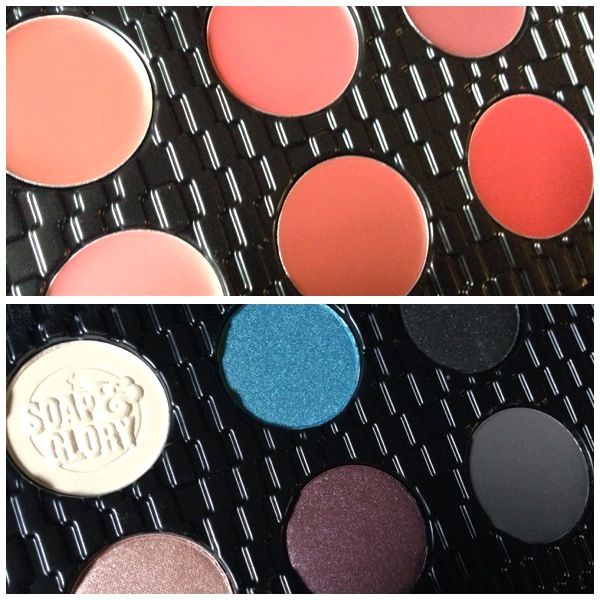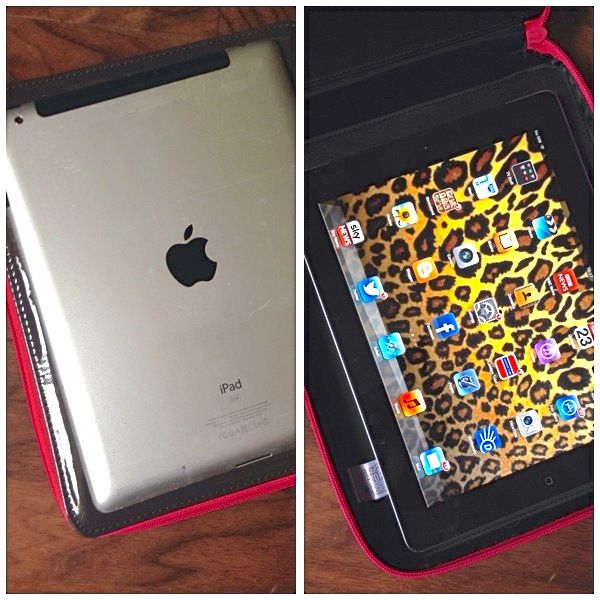 This is actually the first time I have
actually tried their makeup range, which reminds me I must get hold of that
kick-ass concealer as I am hearing a lot of great things about that – if you
have tried it, let me know if I should below… would love your feedback. The 'Girl-O-Whirl' is a huge makeup palette which
contains a nice selection of colour from S&G, all you would need for a full
face of party makeup is this…plus a foundation….and an eyeliner. It has
everything else:
* 6 Shades of eyeshadow
* 6 Shades of lipstick
* Bestselling Thick & Fast super volume
mascara
* Sexy MotherPucker lipgloss in 'Nudist'
* Luminizing face powder 'Glow All Out'
* Multi-shade Bronzer 'Solar Powder'
* Double-Ended eyeshadow brush
* Double-Ended lipbrush
* Half-moon blusher brush
The colour selection is very good, and completely
tailored to enhance any eye colour, you have your neutrals, golds, plums, blues
and smokey grey and black. The lip shades are very wearable and 'safe' colours
that can be blended together to customize your perfect shade. Maybe would have
been nice to see a pillar-box red in there.
All the items come in a plastic removable palette, so the beauty of
this is that you can just remove it out of the zip bag and re-use this: My ipad
fits pretty much perfectly into it! The price is £19** which is a reasonable
pricepoint for such a big selection of colours (worth around £40). This would be a nice present for a young girl , teens and also I think someone into their 20's..younger sisters, colour-enthusiasts and anyone S&G fans would like the keep-sake bag. Available from Boots.
** UPDATE: This was priced at £19 for a one week offer only. This is now priced at £26.66 on Boots online.