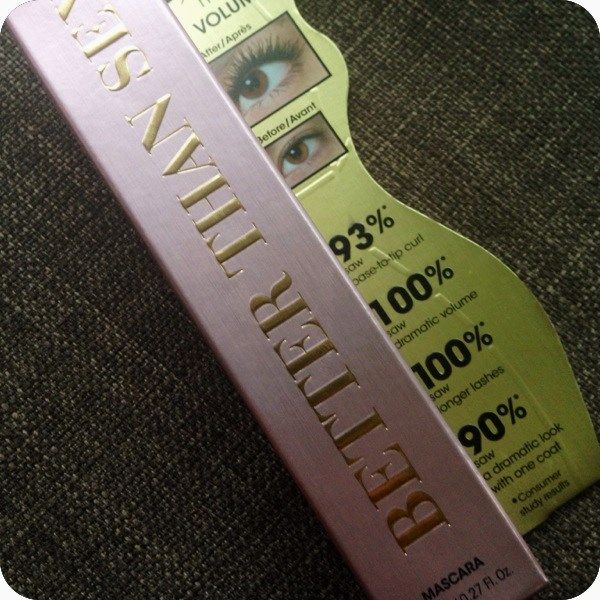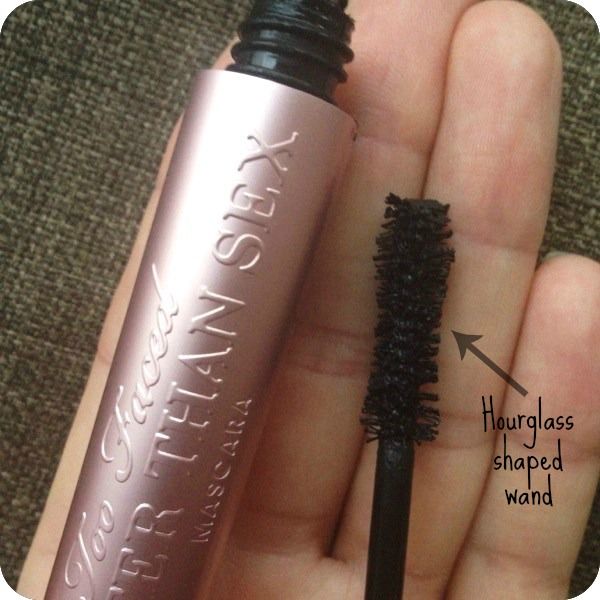 First up this name is initially all I could think about……WHO calls a mascara that?! I was a bit bemused but it doesn't bother me…it's cheeky, it's a talking point, and it also makes you want to try this mascara out to see if it's true. Next up…the packaging, I absolutely love it! It's a heavy metallic tube, pink in colour and it really appeals to me and it feels super luxe. I never thought I would own a mascara with the words 'SEX' embossed across it. Totally awks when I'm doing my makeup on public transport.
This Too Faced mascara* has some bold claims and some pretty impressive before and after shots on the packaging. The hourglass-shaped brush allows for great separation, curl and it coats each lash with ease. It has a few unique selling points including a film-forming polymer to give a smudgeproof all-day wear, Senegal tree extract to nourish lashes and peptides to give a deep black colour payoff. Here are the results when I used it: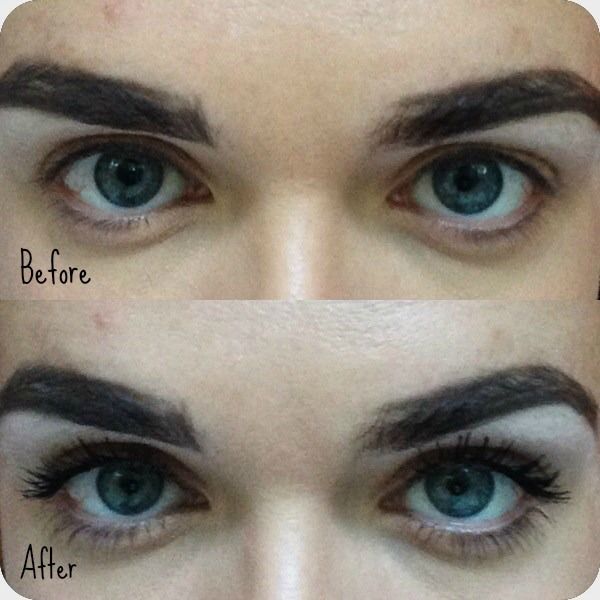 I thought it gave great separation and coated all my lashes quickly and with ease. Two layers gave a bit more oomph, but I did try and go for a third but then it got kinda clumpy…so I would suggest two coats is perfect with this mascara.
It gave a nice curl to my lashes and it did what it said on the box so I am genuinely happy with this mascara. It also lasted all day and didn't smudge on me so another thumbs up. The only thing I didn't like about it was that I struggled to build a third layer on it without it looking a bit clumpy. As it isn't a full on waterproof formula, it isn't too tricky to remove. The faithful bioderma-soaked cotton pad did the job relatively quickly and easily and I didn't have panda eyes the next day. Would I buy it? I'm not sure, I'm in the middle of the road with this: for me to buy a mascara I have to LOVE it, not like it, and I almost love it. It's definitely worth a try though as reading other blog reviews, it seems that it has positive and rave reviews across the board, and actually the packaging is one of my favourites for a mascara.
Too Faced makeup is available from selected Boots stores, Boots online and Look Fantastic along with other beauty sites. I actually don't think this is yet launched in the UK yet as cannot find it online here, but I will find out when it will be launching and let you know!
Have you tried this mascara? I would love to hear your thoughts on it.
PS. It's not better. Come on.