To celebrate the launch of the brilliant makeup brand NYX launching into the UK (nationwide in NEXT stores and full range available on their website), I am doing a little giveaway. I was set a blogger challenge to create a smoky eye using three of the NYX products which was a eyeshadow palette, a jumbo pencil eyeliner and the gel eyeliner. I love getting versatile with products so I did three different eye looks using these products…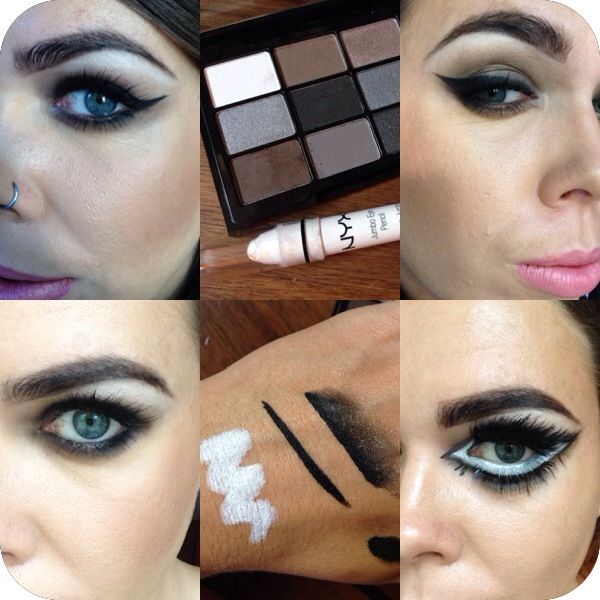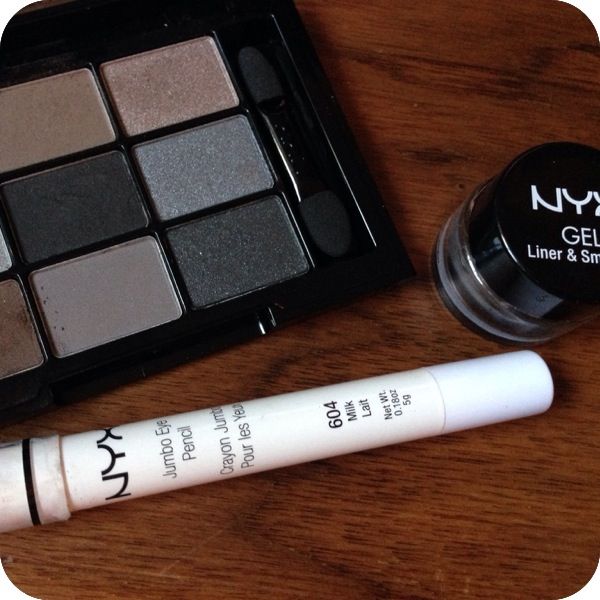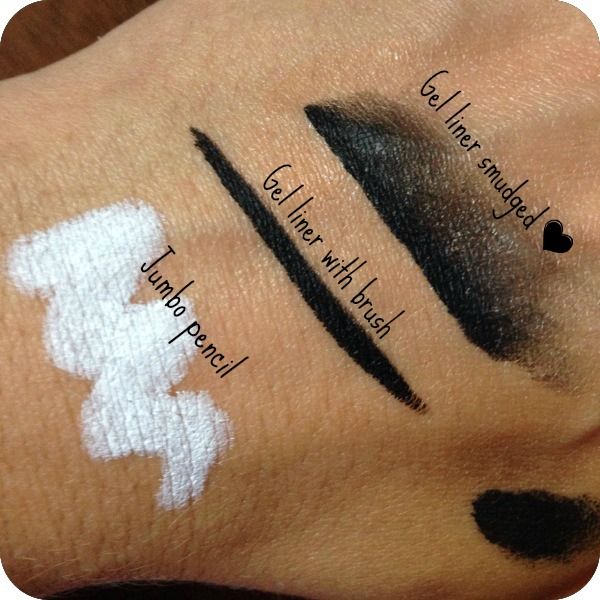 Look #1 (Feline flick)

I think this is my favourite look and one that I wear quite a lot if I am going out. The key to this is a good angled eyeliner brush so you can do that flick with ease and precision. Always aim to lift it up and out so it aims towards the end of your brow. I softened the liner on top using the matte brown colour from the NYX palette and also smudged this underneath.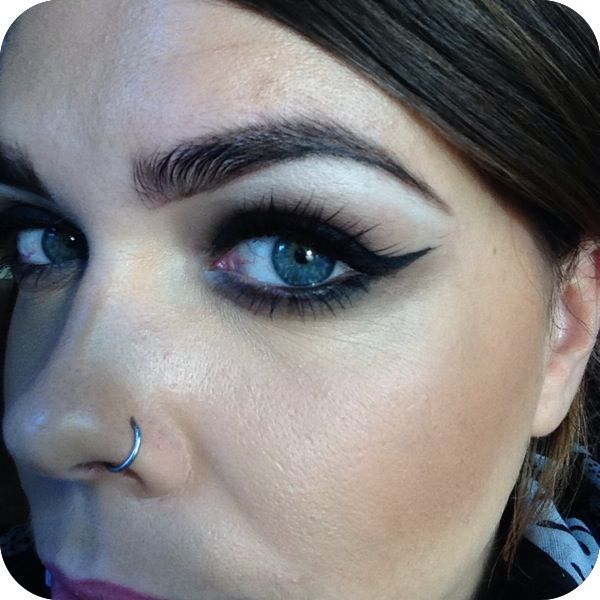 I like to team an eye like this with a nude/soft lip, but this can equally look great with a really bold/dark lip depending on your makeup confidence!
Look #2 (Classic smokey)

People always ask me how to do a smoky eye, it's the most loved and most wanted makeup look ever! I always, ALWAYS use a gel liner to do a smoky eye, it is so quick and easy and once you try it you won't bother trying to achieve it with anything else. Tip: once you have applied the gel liner all over the lid, before it dries completely get a fluffy brush and blend it out: you will be surprised at how easy this is..one of the first things I remember learning at makeup school.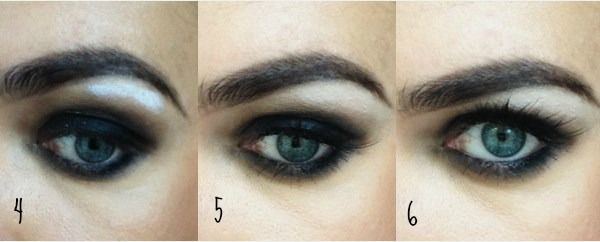 Look #3 (Mod/ 60's/fancy dress)

This was just a bit of a last minute play around which turned out kind of ok. Very bold and a bit 60's-esque so maybe good for fancy dress or tone it down to rock the mod look. Big lashes are a must for this look!

Giveaway
I am giving away this full set of products (new not my horrible used ones, fear not!), including the Love in Paris 9 shadow palette, jumbo eye pencil in 'Milk Lait' and the brilliant gel liner & smudge in black. You can then try and create your own looks and just have a chance to try out this much hyped cosmetics brand. PS the gel liner is unreal!!
For a chance to win:
1.) Follow me via GFC or Bloglovin'
2.) Leave a comment below along with a contact e-mail.
3.) For an extra entry tweet me: ( @LauraLouMakeup ) :
'I have entered the @LauraLouMakeup #NYXinNEXT makeup giveaway, to enter go to http://www.lauralouisebeauty.co.uk'
This will run from now Monday 4th November until Sunday 10th November, 11.59pm. A winner will be selected via random.org and announced on Monday 11th November via twitter AND email notification. Open to the UK only.
THIS IS NOW CLOSED! Congratulations to 'Mrs.D' @ElenaLucie who was picked at random to win these goodies!