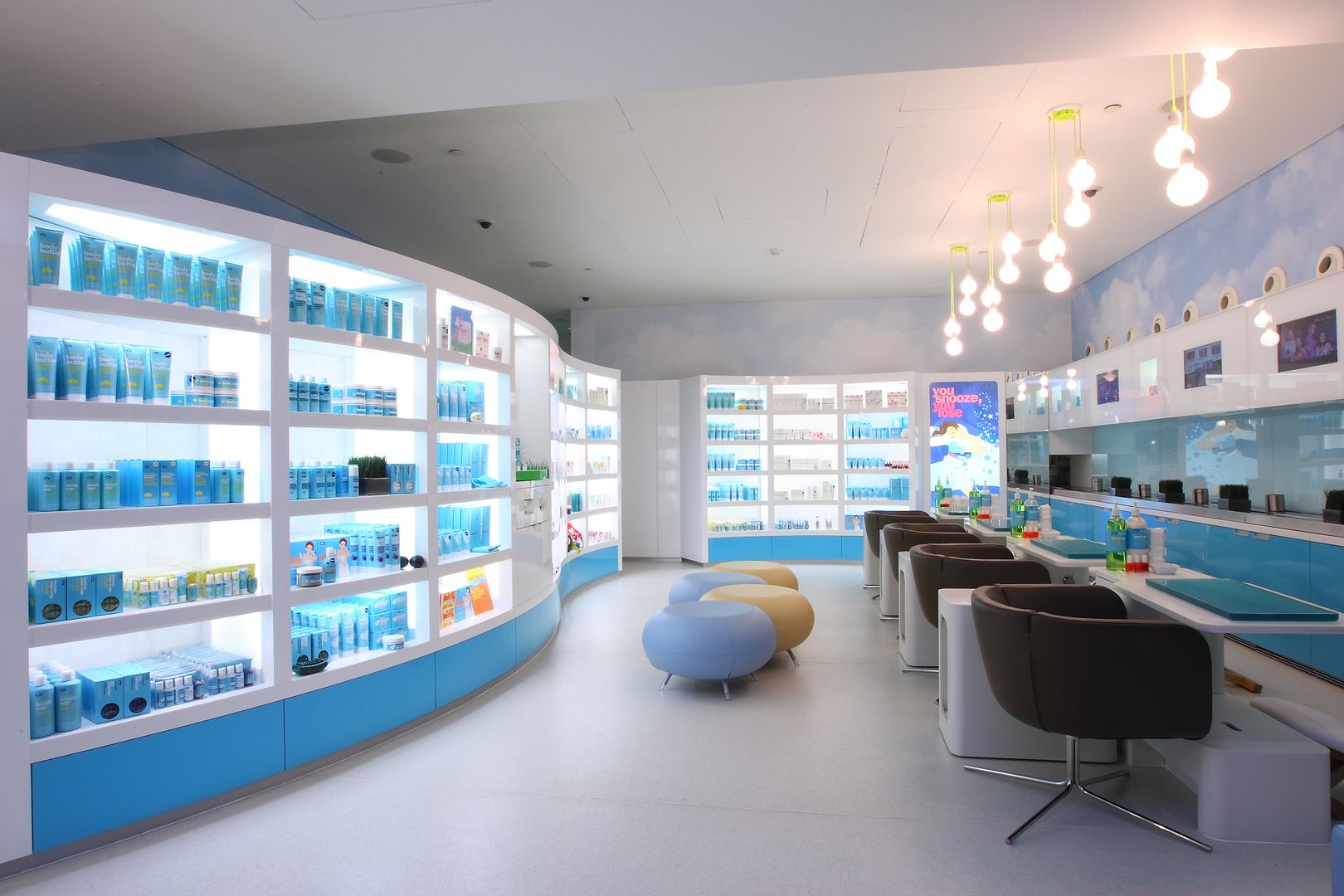 I am not alone when I say I absolutely ADORE a good pamper. So if you are thinking of a real treat for one's self or somebody else this Christmas, then besides the usual gifts, you could always get someone a treatment voucher for a spa. I have used Bliss products for many, many years….I remember frequenting the Selfridges counter, buying the WHOLE Fat Girl Slim (ahem) line back in the day which I absolutely love, and from then my obsession started with their Bath & Body ranges. I think my favourite shower gels ever is the Lemon & Sage..so fresh and lovely. Anyway, I digress….I was invited along to sample some of their express festive treatments* and it was my first time in the actual Spa (just off Sloane Street), I had only ever been to the shop upstairs (which hosts not just Bliss products but numerous others including Elemis, David Kirsch and SkinCeuticals), but once you walk down those stairs, you enter a world of serenity, calm, luxury and just pure pampering.
I had a Pre-Party Perk UP facial which was a basic mini taster, yet still left me glowing and wanting MORE! So much more in fact that the lovely facialist has 100% persuaded me to book in before Christmas…and they do extractions waaaaaaaa. Excited.
I also had a snow wonder manicure (mini mani) and I will make a bold statement by saying this was the longest-lasting and most beautiful-looking manicure I have EVER had. Shade is Essie 'Smokin Hot' I literally am still wearing this colour right now and this is at least 2 weeks on. I can only imagine what the full 1-hr manicure must be like. Highly recommended.



Bliss Spa Holiday Treatments:


'Snow' wonder manicure – 30mins [£34]
Orange + Clove Pomander Pedicure – 60mins [£60]
Pre-Party Perk Up – 30mins [£65]
24 Heaven Body Wrap – 60mins [£120]
Alongside these you also have the full range of spa treatments , including the infamous triple-oxygen facial which can be seen here.
Bliss Gift Sets
If you aren't near to London and a trip to the spa is just not do-able then if course there are the Christmas sets that are available from loads of different outlets including Debenhams, House of Fraser, John Lewis and online at….loadsaaa places. Prices for the Bliss Christmas sets start at just £10 too. Like I said before, my absolute favourite range is the Lemon + Sage so that is a WINNER for me. If you are wanting to give a more 'Skincare' based present then the 'Let it Glow'* set is the ultimate Bliss fan's dream:
It has a full-sized triple-oxygen mask, Fabulips lip balm, Triple Oxygen face cream and the fabulous foaming face wash…all their signature skincare products. Full retail value is over £116 so you save nearly 50% on these products wah wah woo. I am a little bit blown away by the triple oxygen range so stay tuned for my full reviews of these bits. They deserve it.
Any other great things I need to try from Bliss? Have you visited the spa yet?
www.blissworld.co.uk