Bareminerals makeup is a new-found favourite of mine – it's easy to use, it works on so many skintypes and colours and it's all about the lovely, non-pore clogging MINERALS. Plus those MOXIE lipsticks are unreal. I was invited along to their Christmas party to have a look at all the sets which are coming for Christmas and there are many more but I have selected a few of my personal favourites to share with you. First up….
Why Mineral Makeup?
I don't exclusively use mineral makeup, far from it, but it is really great for people who hate that feeling of makeup on the skin, are conscious of using *nasties' on their skin, or for people with problematic and reactive skin. Mineral makeup has no chemical or synthetic ingredients and is said to be so natural that you can sleep in it! (has been known ahem…) It has been around for decades but I think due to the whole education around parabens / chemicals etc in products, people have been becoming more aware of what they are putting on their skin, hence the mineral makeup explosion over the last few years.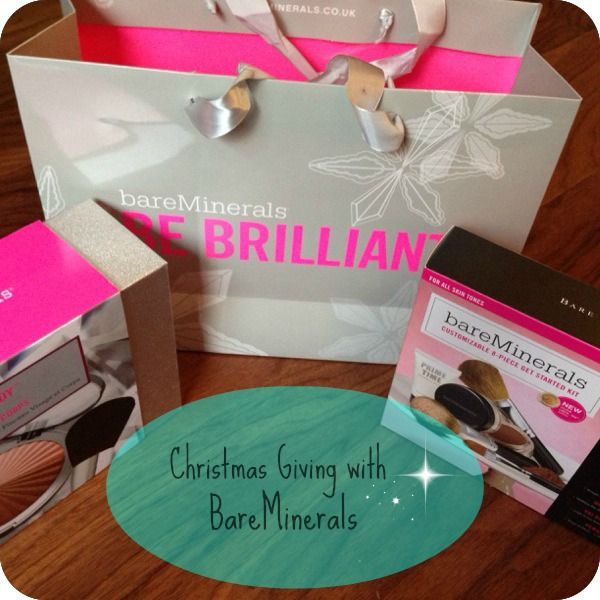 My personal favourite from the limited edition Christmas sets is this oversized face & body luminizer set*. It is a trio of pressed mineral shades, including a soft pink/peach, an ivory highlight and a bronze. Can be used individually or just swirled together for a top-to-toe glow! The packaging is very seasonal and sparkly and would be a great Christmas surprise for any makeup fan. The brush is really beautiful, super soft and fluffy…and made from good-quality synthetic hair.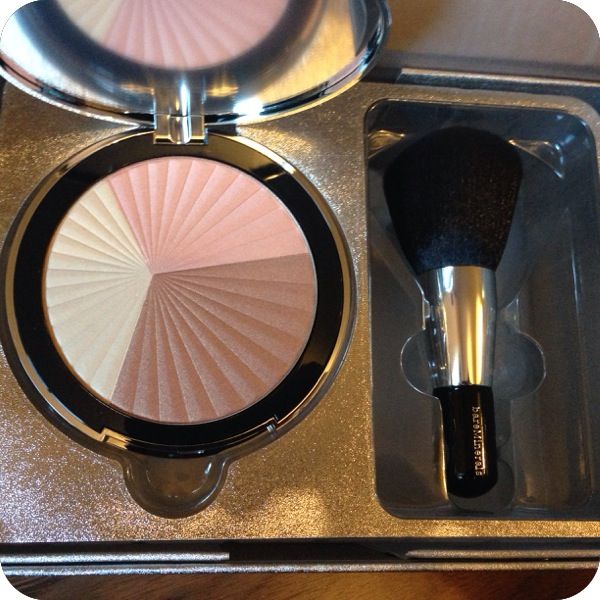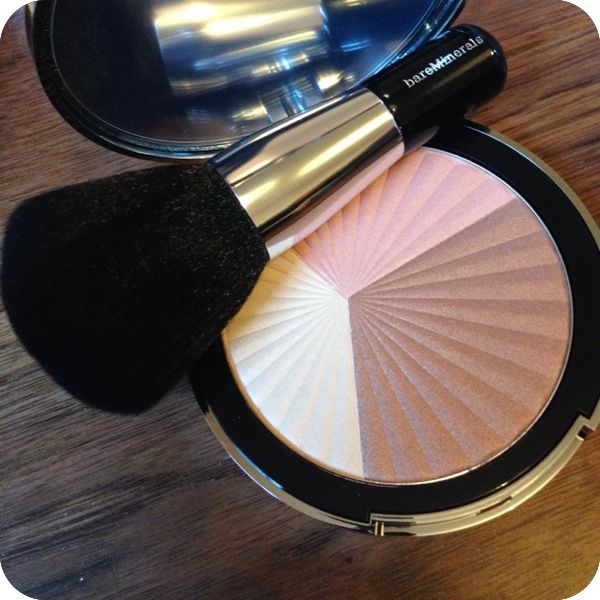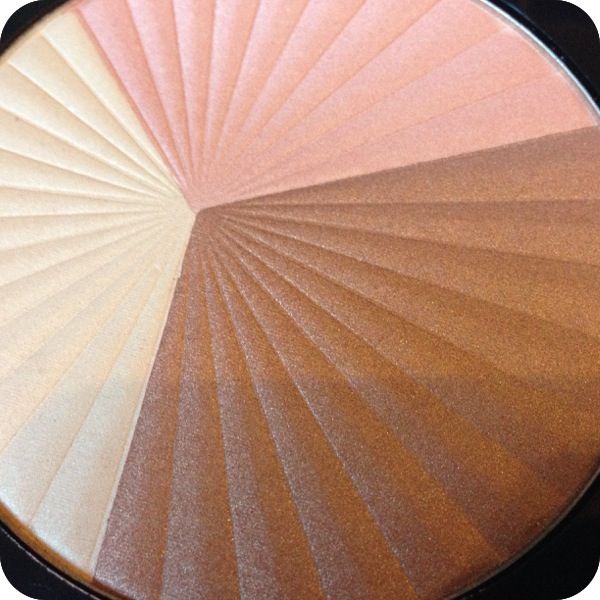 Another thing which caught my beady eye at the BareMinerals Christmas soiree was this little lipgloss set. The shades are eye-catchingly beautiful and these are totally the kind of things that I would personally wear. They are miniature in size and are limited edition MOXIE lipglosses, and they come in a cute box – more of a stocking-filler type pressie I think…or an be split up for individual , budget-friendly offerings.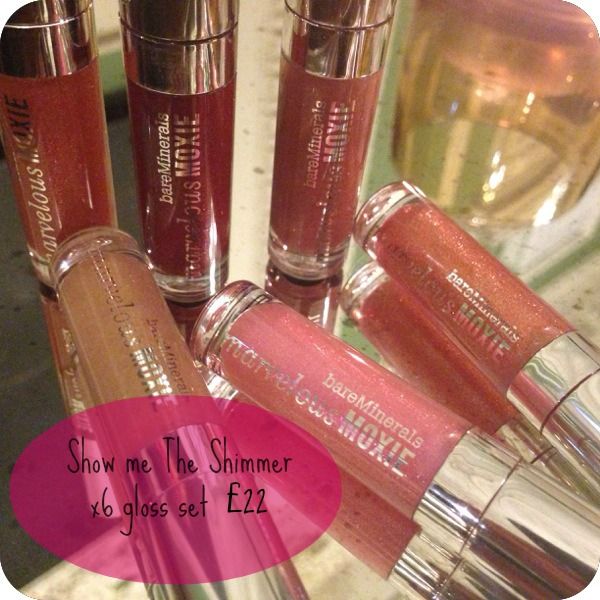 Not a specific Christmas makeup set as this is sold all-year round, but I think is one of the best things you can get for someone who maybe hasn't used mineral makeup before and wants to try a few different things. This is the BareMinerals customisable 8-piece 'Get Started' set* and you can choose the finish AND shade of the foundation and then just slot it in to finish the set.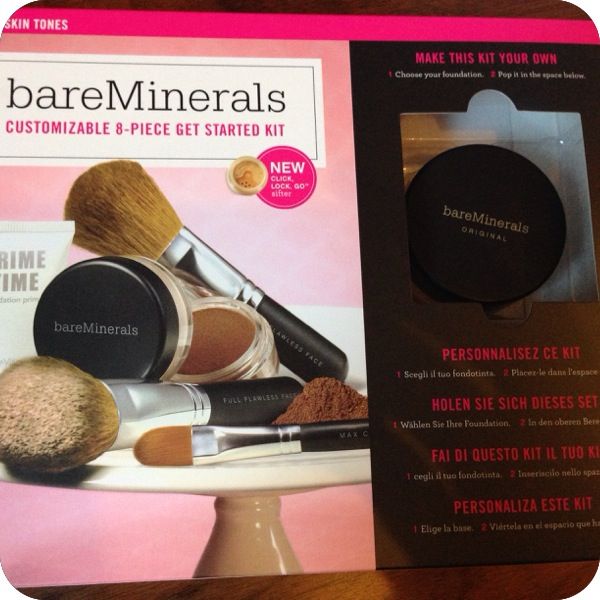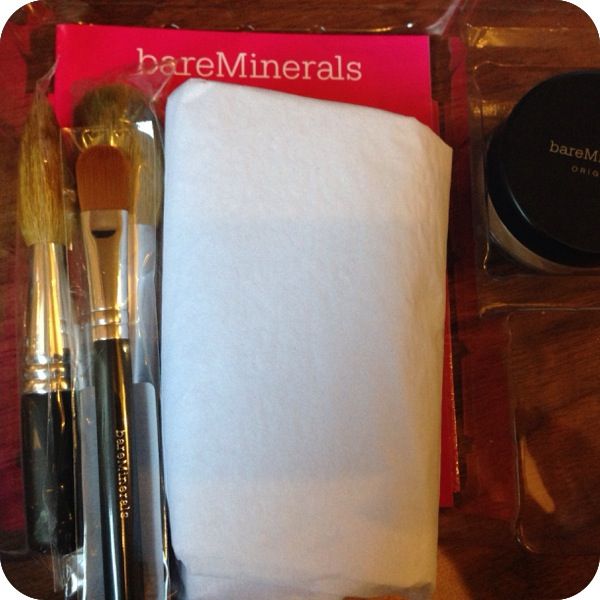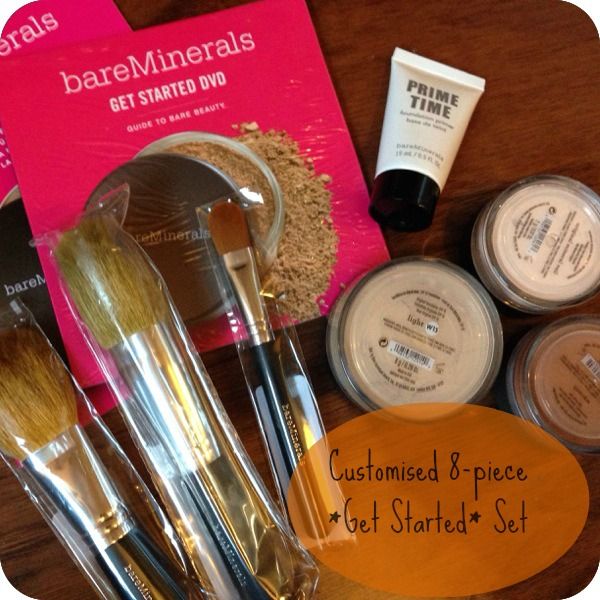 It contains the original mineral veil, bronzer, foundation primer, full flawless face brush, maximum coverage concealer brush, flawless application face brush, a get started DVD (& leaflet) AND any foundation you choose. This whole set costs £50 which may sound £££ BUT a foundation costs £25 alone and the face brush is £24 so all these other bits you are pretty much getting for *free*. It's a pretty good value set. A good tip for buying a foundation for someone else, and I have done before, is to steal their foundation for a few hours and take it on counter to show the girls what kind of tone you are trying to match – obviously this will only work if you can sneak it out and back without anyone noticing, but worth a go.
These are only a small selection of the sets so if you would like to see the full Christmas offerings from BareMinerals then head to www.bareminerals.co.uk