The latest addition to the XEN tan fam! You apply this instant tan directly from the stick (think oversized oblong deodorant stick) and literally just rub it over the body and then I just blend it in quickly with my hands so it looks natural. It has a nice instant bit of colour and also a bit of glow/shimmer so is really good to enhance your fake tan/natural tan/ casper pale colour on special occasions and nights out.
This doesn't have any DHA in it so it isn't a fake tan, it is an instant, wash-off colour. It stays on really well as it is a gel to powder finish, although I still avoid very pale clothing if I'm wearing it. The colour is very tan-like and natural, and leaves the skin looking healthy and glowing.
I love the ease of application, and the fact that it isn't a dark liquid instant tan, it is A LOT cleaner and quicker to apply. If you don't want to bother with any of the hand-washing afterwards, you will still need to if you are blending with your hands, then just use of of the mitts to blend it. Godsend! I am a bit lazy with myself at the moment so have had this in my pro kit for the last couple of weeks and I am loving using it on models. It's a prefect backstage touch up product, and really, REALLY handy for getting the legs looking amazing and red-carpet-ready. I just slick a bit down the shins and blend to give a quick boost of colour and glow. This could also be used to contour and slim down the legs if used cleverly.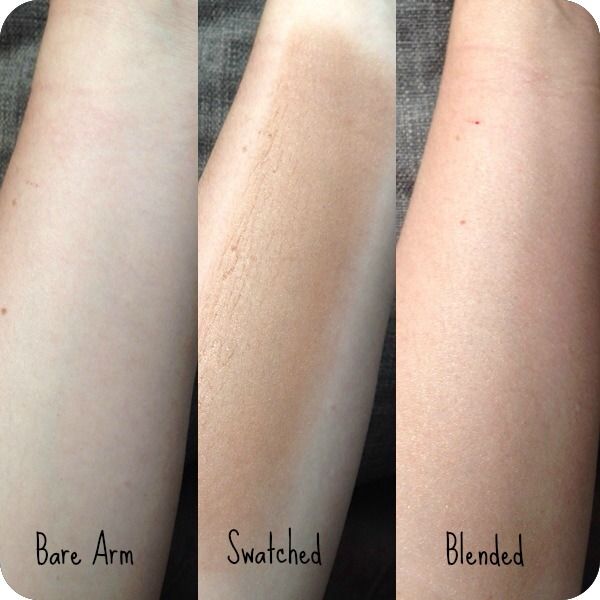 The shimmer is really great and I like it, but I hope they also bring out a matte version as well, this is more me thinking for my makeup work and the whole body contouring thing as mentioned above: this would be really good for makeup artists!!
Logic tan washes off with soap and warm water, if you are blending it on with your bare hands then you will need to wash your hands straight after. I would always recommend the mitt application though. PS it smells gorgeous too.
Available on www.xen-tan.co.uk for £22.99