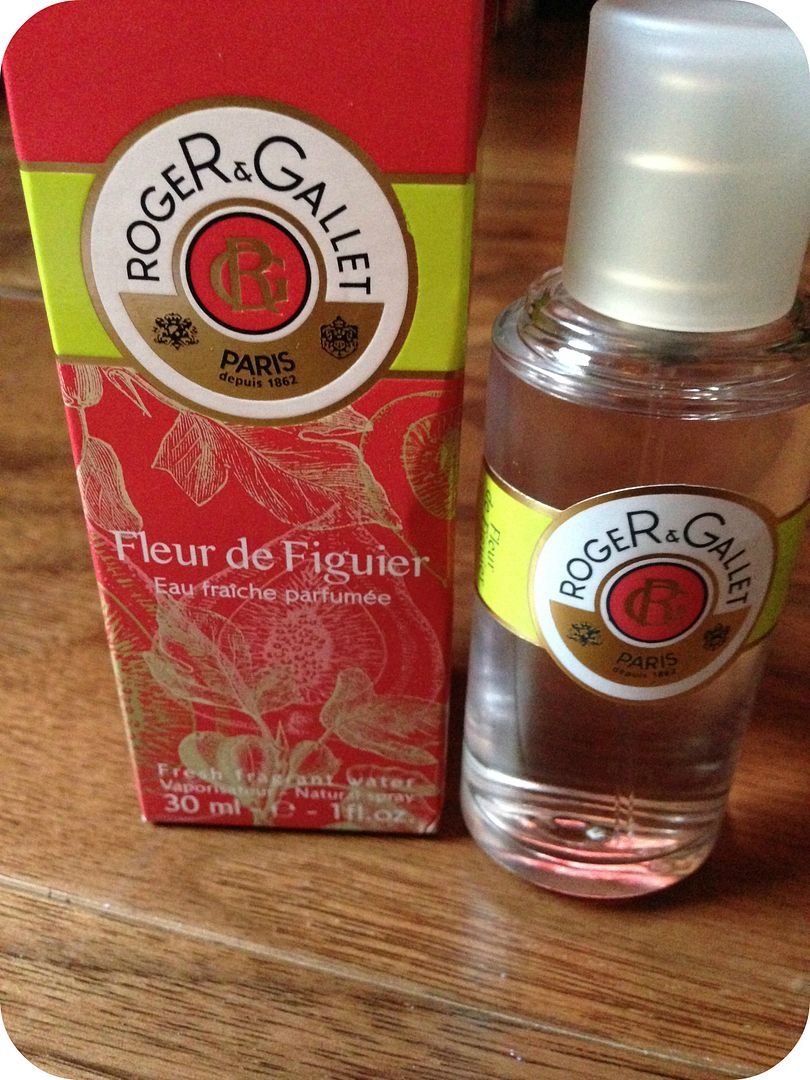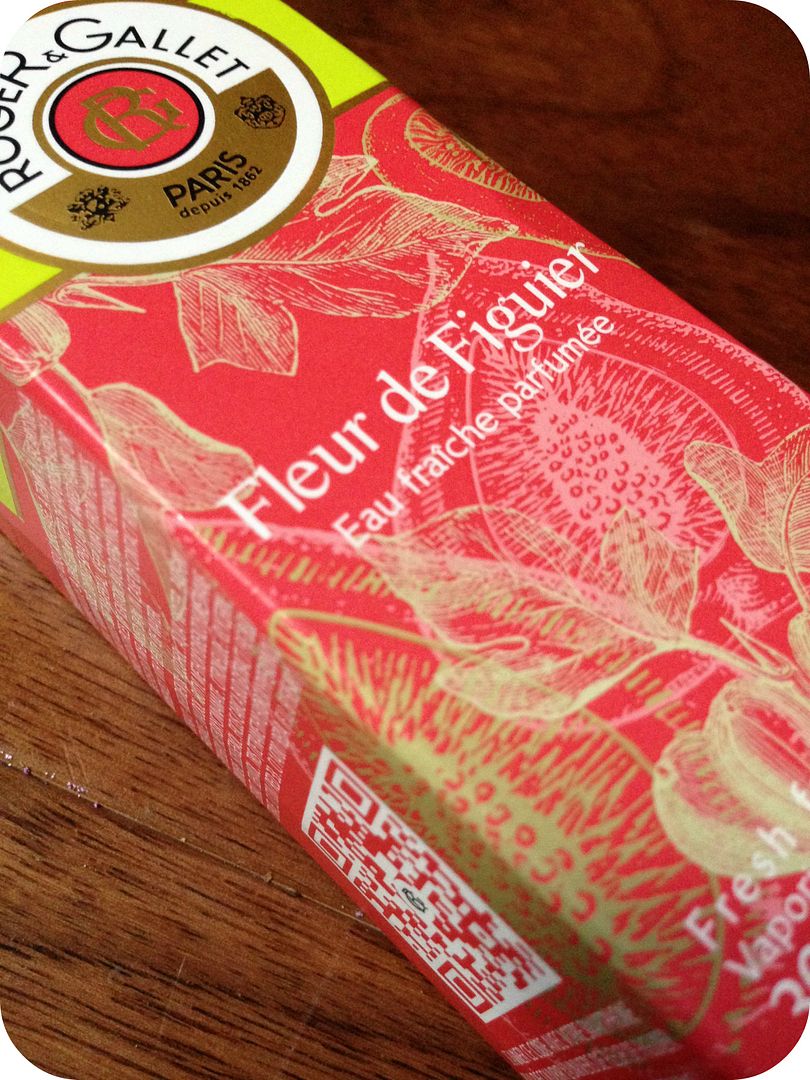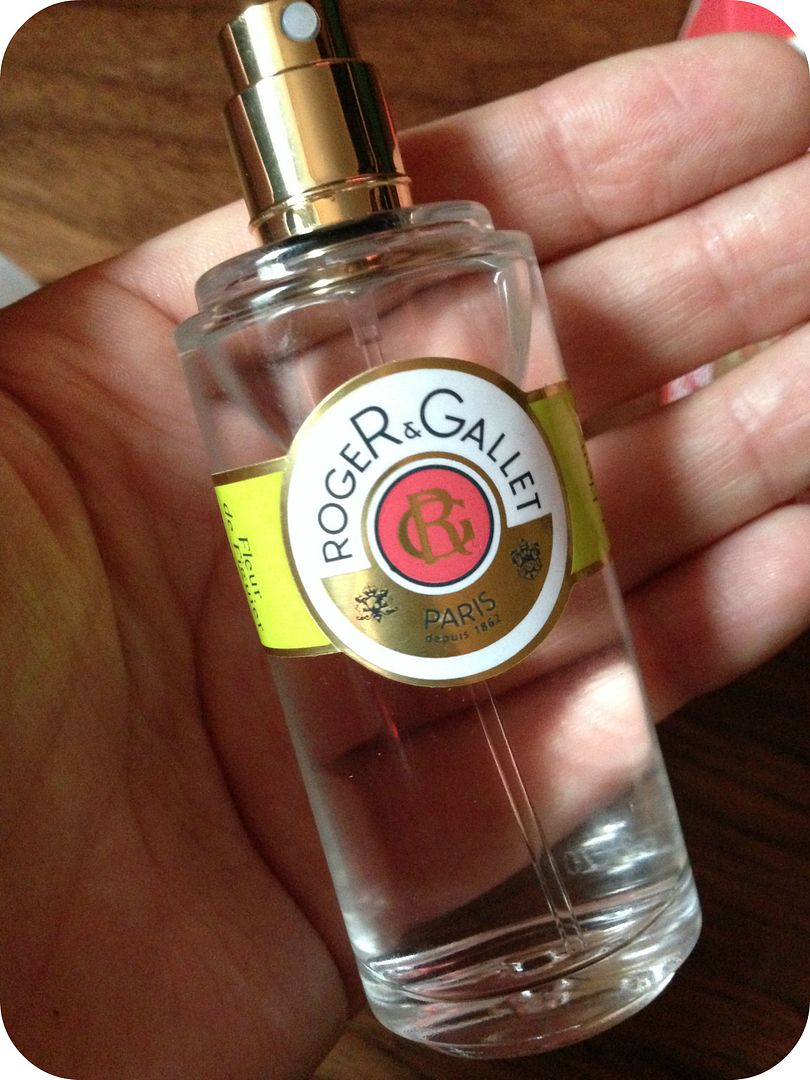 I have a few fig fragrances, probably the most 'well known' being the Diptyque Philosykos which I have worn for nearly 10years…I just love the fresh smell of fig…it's not too sweet, or green, or heavy… it is just an easy, everyday scent to wear. Roger & Gallet recently launched a fragrance and bodycare line 'Fleur de Figuer'* which is inspired by the Mediterranean garden of Esteral in the south of France, where fig trees grow in abundance. This fragrance was created by the infamous 'nose' Francis Kurdijan.
Not only are their strong notes of fig, this is softly blended with caraway, grapefruit, mandarin blossom and musk. It's a a light and fresh scent but really different to any other fig fragrances I have used. I think it's the musk that I am drawn to in this fragrance, after a couple of minutes on the skin, it really develops and turns into quite a warm and lingering smell.
It is a 'natural spray' as opposed to an eau de toilette or eau de parfum so it won't last all day and night so one for the handbag to top up throughout the day. Alternatively you can layer the fig body cream underneath this, which I hear is divine!
Spray VS Eau de Toilette VS Eau de Parfum:

Fragrance sprays are usually categorized into Eau de Toilettes, Eau De Parfum and like this one, a natural spray/cologne. The Eau de Parfum has the highest concentrate of oils, followed by the toilette and then the natural spray/cologne. This is why parfum's will last quite a bit longer on the skin, smell stronger and be more expensive.
This fragrance is suitable for all skin types, paraben free, suitable for vegans, hypoallergenic and dermatologically tested.