I remember speaking to my makeup artist pal who works for NARS a couple of months back and she was telling me about a 'really exciting christmas collaboration' , obviously I questioned her, I like to know secret things like this, but much to my annoyance she wouldn't tell me who it was with! I had to do some serious internet research / stalking to get my answer and even then , no products could be seen.
I was invited along to a preview of the NARS / Guys Bourdin last week and I am so happy I finally got to see this collection in the flesh – it is stunning! Definitely worth my aggravated wait. I'm not going to keep it a secret, so here is the full range and what you can expect:
Who is Guy Bourdin?
'Uninhibited glamour. Cinematic intrigue. Evocative innuendo.'
Guy Bourdin revolutionised fashion photography with unconventional narratives and overt sexuality. His relentless rule-breaking, captured in spellbinding editorials and campaigns, served as the apex of the sexually charged fashion photography of the seventies. Today, he continues to be both an inspiration to and a favourite of designers, photographers, art directors, stylists and tastemakers.
As a child, NARS Founder and Creative Director François Nars discovered Bourdin's work in the pages of French Vogue and Harper's Bazaar. It was then that Nars was first inspired to become a makeup artist. "The colours in his photographs are like an artist's palette," says Nars.
The Products:
Cinematic Lipstick
Pure colour in show-stopping shades. The textures of these are slightly different to other NARS lipsticks as this is a completely new formula created especially for this collection. They have a glossier finish than his other lipsticks yet still great pigment and payoff. Loaded with Monoi butter and vitamin E for a comfortable wear and in 5 shades of delicious pinks and reds…
Last Tango – Dusty rose
Short Circuit – Fire coral
Goodbye Emmanuelle – Hot pink
Future Red – Cherry
Full Frontal – Rose violet
Cinematic eyeshadows
Typical NARS style pigment, super loaded and soft,soft,SOFT! = blend like a dream. Again, this is a new formula created for the Guy Bourdin collection and I could tell straight away, they are a dream to work with and blend – they almost feel like a cream, although they are powder shadows.
Wishful Thinking – Macaw blue
Cambodia – Pink copper
Bad Behaviour – Deep pewter
Rage – Electric orchid
Mississippi Mermaid – Champagne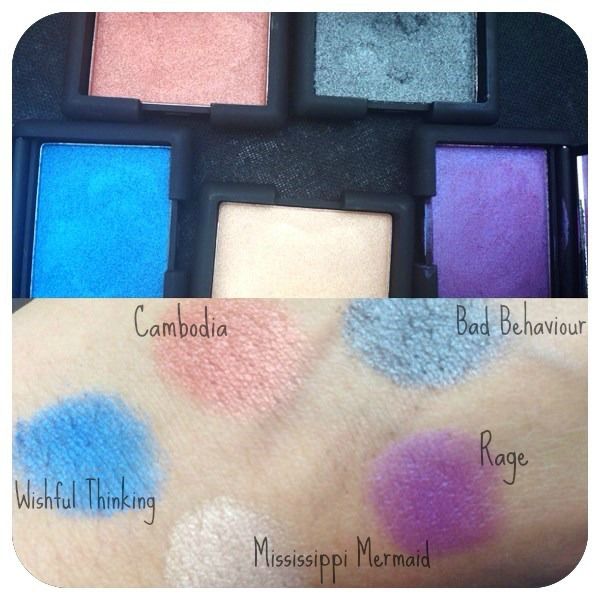 Nail polishes
Four shades new shades. The same formulation as the standard NARS nail polishes: chip-resistant and UV protection which prevents discolouration.
Follow Me – Deep fuschia
No Limits – Bright pink violet
Tomorrows Red – Scarlet flame
Union Libre – Blossom pink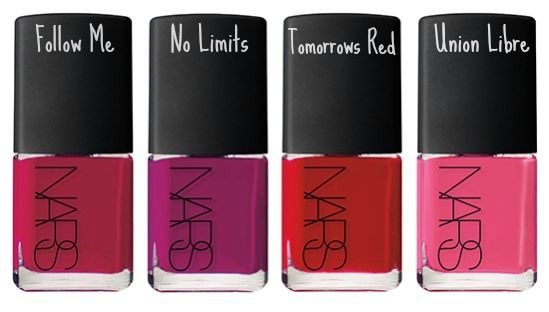 Blushers
There are two new limited edition blushers within this collection and the bright red exhisting colour, Exhibit A will also be thrown amongst this collection as this colour was originally inspired by Guy Bourdin when it was launched many years ago. The new shades are 'Couer Battant' (magenta) and 'Day Dream' (peachy pink).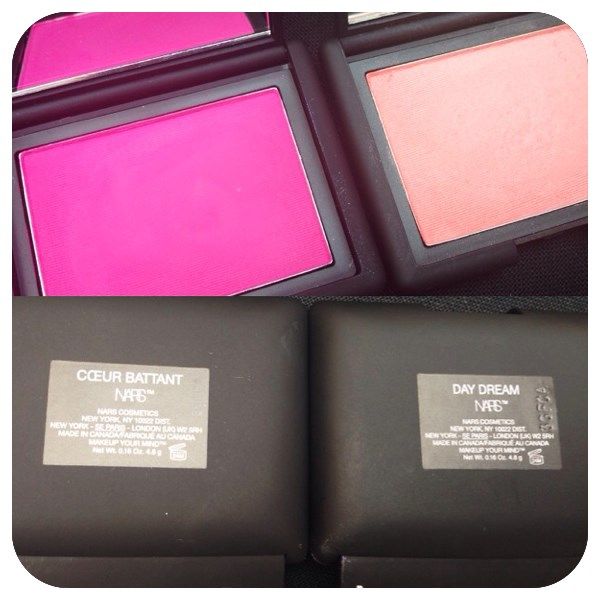 ANddddddddddddd………….
Not part of the Guy Bourdin collection but I have also been waiting for these NARS EYE PAINTS to come out like forever. I love working with these kind of cream shadows/liners and use them all the time for my makeup work. I have most of the MAC paint pots and also the Shu Uemura painting liners. The NARS eye paints are a similar high-pigmented gel formula that apply well and dry quickly. (If you are using this as an eyeshadow then blend quickly!)
They come in a compact glass pot with a lid so always remember to replace the lid tightly so the product doesn't dry! A good makeup artist tip, if you are using a couple or doing quite a big look, then simply flip the pots over (lid off) flat on a surface so they are upside down…this is easier than taking the lid on and off and on and off again.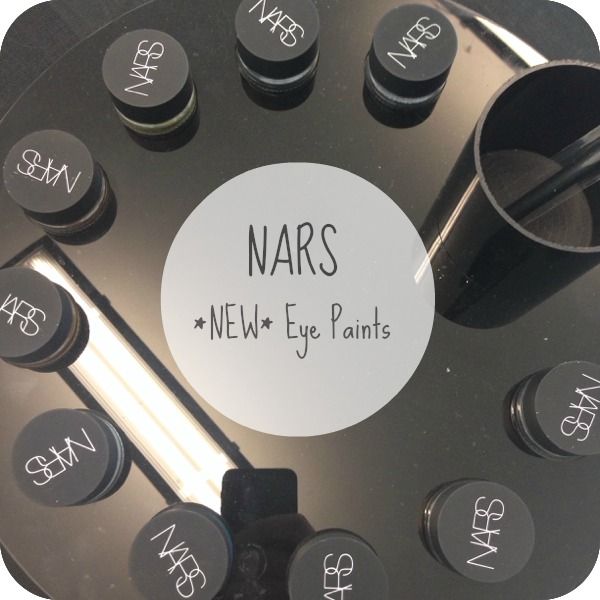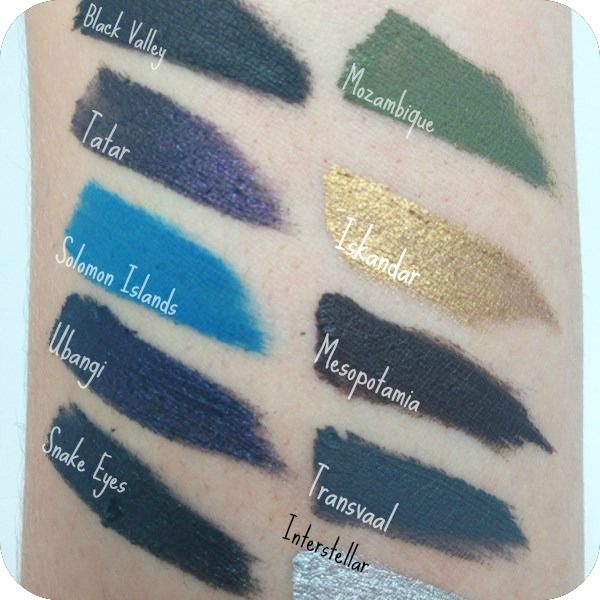 The colour selection is the best I have seen for gel shadows, and I'm so happy they didn't just bring out a black, a brown and a navy blue…they have 10 shades!! Typical NARS styleee and not scrimping on colour. I am going to have so much fun with these and I can't wait to bust out some makeup looks. My initial favourite shades are snake eyes (metallic green) and Ubangi (metallic blue). I will do a full review and looks with these soon.
Will you be indulging in the NARS / Guy Bourdin collection this winter?! This range launches nationwide on November 1st and the eye paints are out NOW in Selfridges and then nationwide on the 15th October.