Louise Young brushes have been on my radar for a while, in particular, the foundation brush always gets recommeneded to me. Louise Young is a highly experienced makeup artist and she has produced these high quality brushes for both makeup artists and consumers. I am a bit of a makeup brush obsessive so I'm going to geek out a bit and break down why I am loving these so much.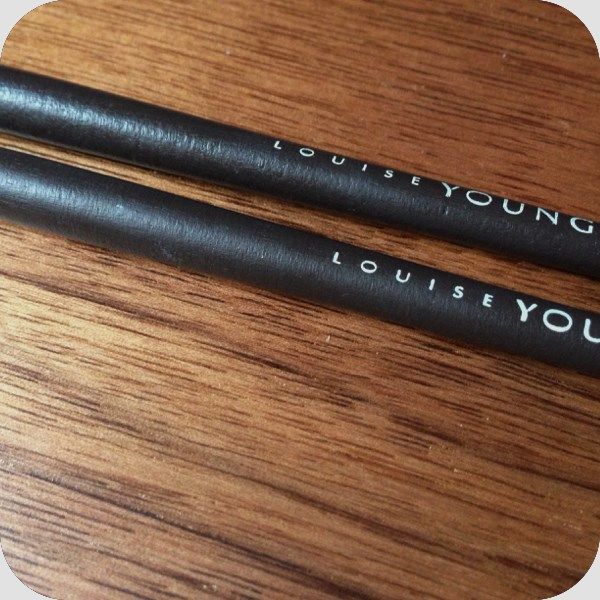 The origin: Louise Young brushes are all ethically handmade in the UK. You know I love supporting our home grown brands..
The handle: Is wooden. Kiln-dried beech and birch to be precise. I really like the feel of it and it is simply nice to hold. More importantly the wood is sourced from forests protected and certified by the Forest Stewardship Commission (FSC). This ensures that the wood has been responsibly harvested with as little environmental impact as possible.
The length of the brush: Is what I would say an *artist length*, it feels like a proper artist painting brush which is really good for me to work with (I'm an artist too ya know…) so for me, this is the preferable length. I know some MUA's like them shorter, some longer, but for me, this is the perfect length.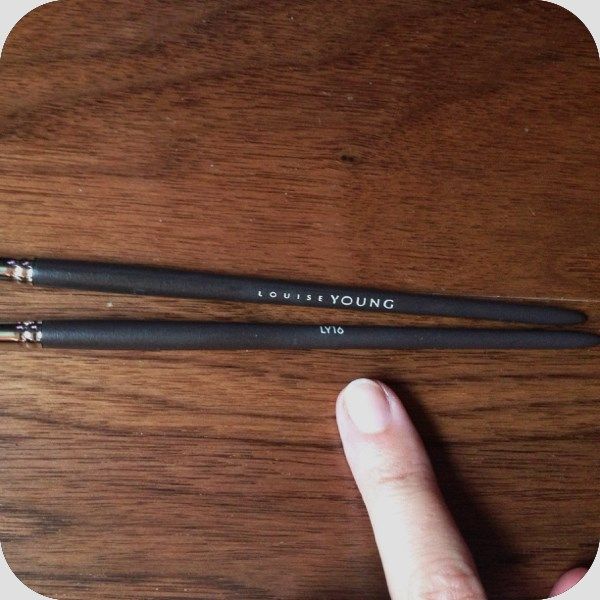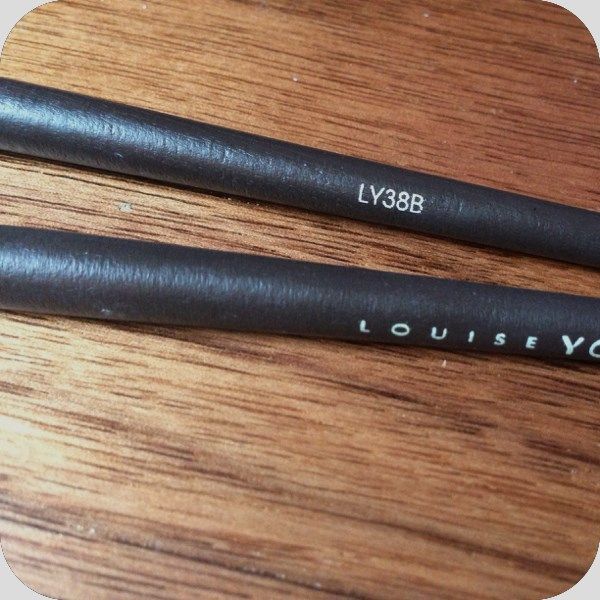 The hair: The quality of hair is really good, I could feel that straight away. Natural hair is preferable for me as I want my brushes to last a long time, however I always check what type of natural hair is in my brushes – I won't go near mink, sable, squirrel etc : no matter how soft and lovely they feel to touch they raise huge moral questions and concerns in regards to animal welfare and that is just not for me.
The weight: The wooden handle is really light and that's one of the first things I noticed when I picked up these brushes, I really can't work with heavy makeup brushes as well, so for me, this is really vital for my makeup work: they are literally as light as air!
My two favourite Louise Young brushes: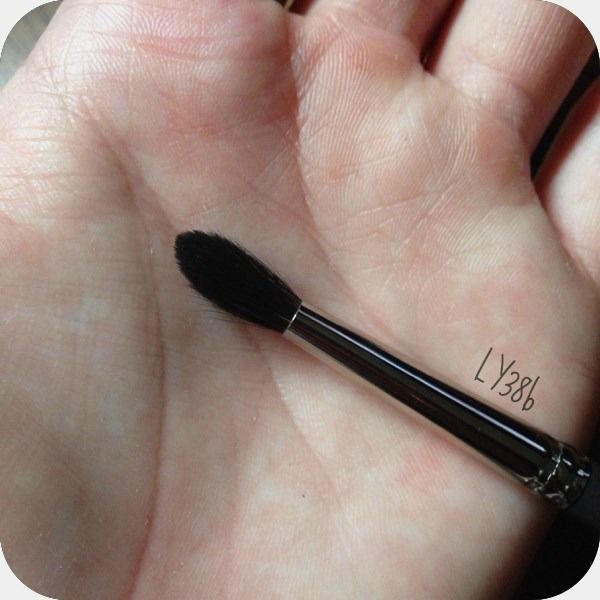 LY16 – Quite a unexciting brush to look at, but this little smudging brush is a godsend and I use it all the time. Really good for softening harsh lines underneath the eye, over the eye, sweeping out eyeliner and precision application of eyeshadow. The hairs are short and dense so it isn't really for blending, more for application. [£9]
LY38B – This is a brush I am using a lot in my pro kit. It is the same shape as a typical fluffy blending brush (think MAC 224 zzzz sorry always referring to this) but half the size so I am always using this for socket blending. It is a natural-haired brush so really soft and will last a lifetime if looked after. A lot of companies are using synthetic brushes nowadays which are really good and the quality IS getting a lot better but I don't find they last as long as natural hair. I have had some of my goat-hair brushes for 10 years already and they are still going strong. With regular cleaning and love, they really do last you a lifetime! [£15]
(Check out my guide to cleaning brushes HERE )
Louise Young brushes are some of the best quality makeup brushes that I have used, and I am definitely going to be adding to my collection: I have my eyes on the LY06 blusher brush and the infamous LY34 powder/foundation brush which I believe is her signature brush. These brushes, along with her line of cosmetics can be purchased on her website http://www.louiseyoungcosmetics.com , Harvey Nichols, Selfridges, PAM makeup shop and Fenwicks. For the quality of the brushes, the price is unreal…I would liken them to Shu Uemura: they are honestly up there with them in my opinion.
Have you tried any Louise Young brushes or makeup? After being so pleased with these, I am going to definitely indulge in some of her makeup products too.