I was really happy to hear that the KIKO store will be opening on London's Regent Street next month on the 23rd November. Rumours have been flying around about this for at least 6 months now. This Italian makeup brand has been around nearly 20 years and was welcomed into the UK only earlier this year. This two-story flagship store will hold over 1500 makeup items, including an incredible 200 eye shadows and 180 lipsticks : one of the biggest selections of makeup I have heard of for sure. They also will have a large selection of skincare, which I am yet to try, but by going by the makeup, I'm sure this will be great too.
The design of the store is said to be super modern with black ceramic floors, black sandblasted glass and an LED ceiling! Entering the store is going to be a true sensory experience of well-being, pampering and fun.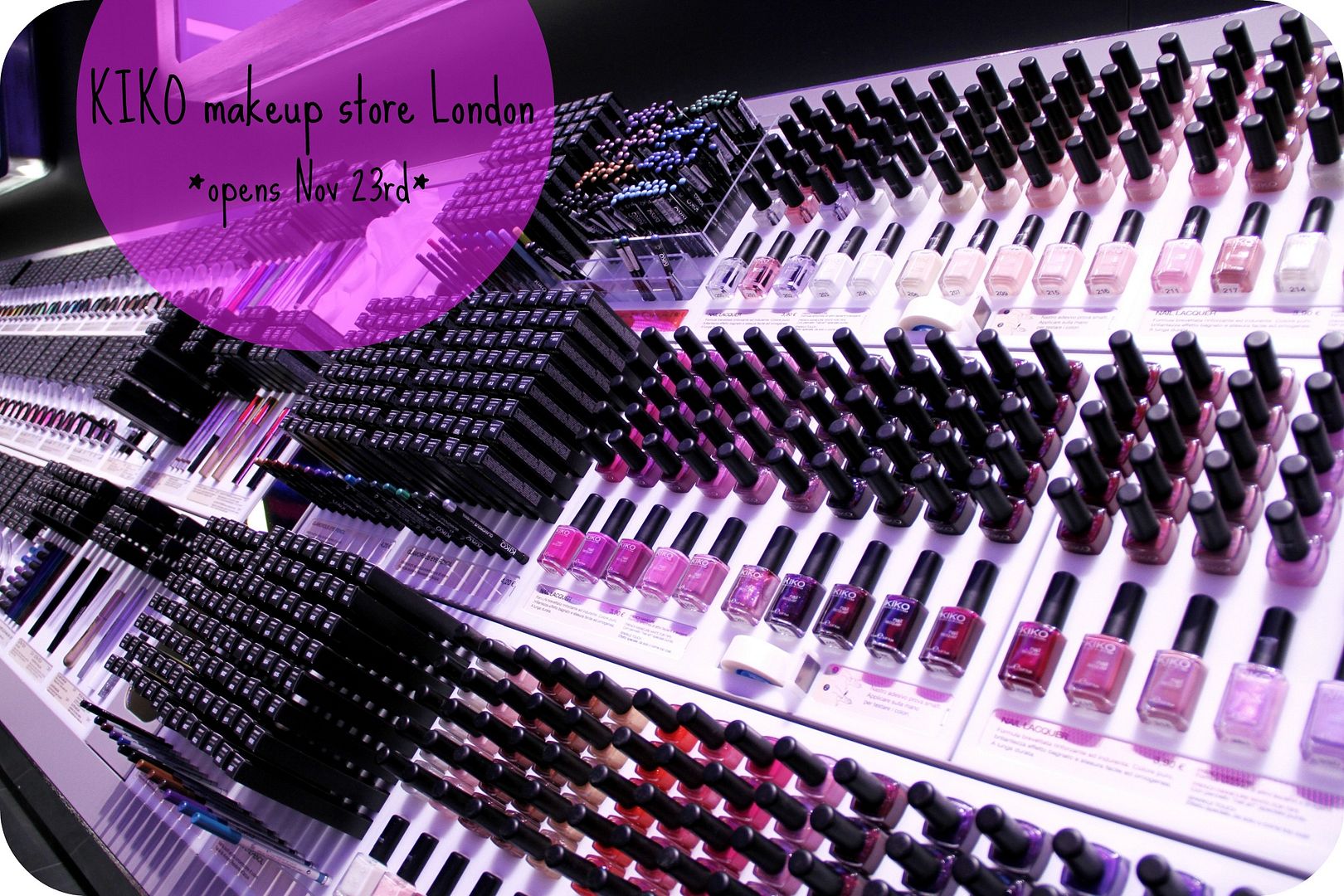 I have used KIKO makeup since it launched into the UK and I am yet to try a bad product. It's great quality, luxury makeup but with a lower pricepoint than your typical luxury department store brands : eyeshadows are around £6 and lipsticks start from just £3. I think this store is going to be mobbed coming into Christmas and I certainly can't wait to go and have a look and get some more makeup to add to my collection. If you have not heard of KIKO then type the name into my search bar and you will see some of my recent reviews.
If you are visiting London for shopping then you can add this onto your list of beauty destinations to visit!