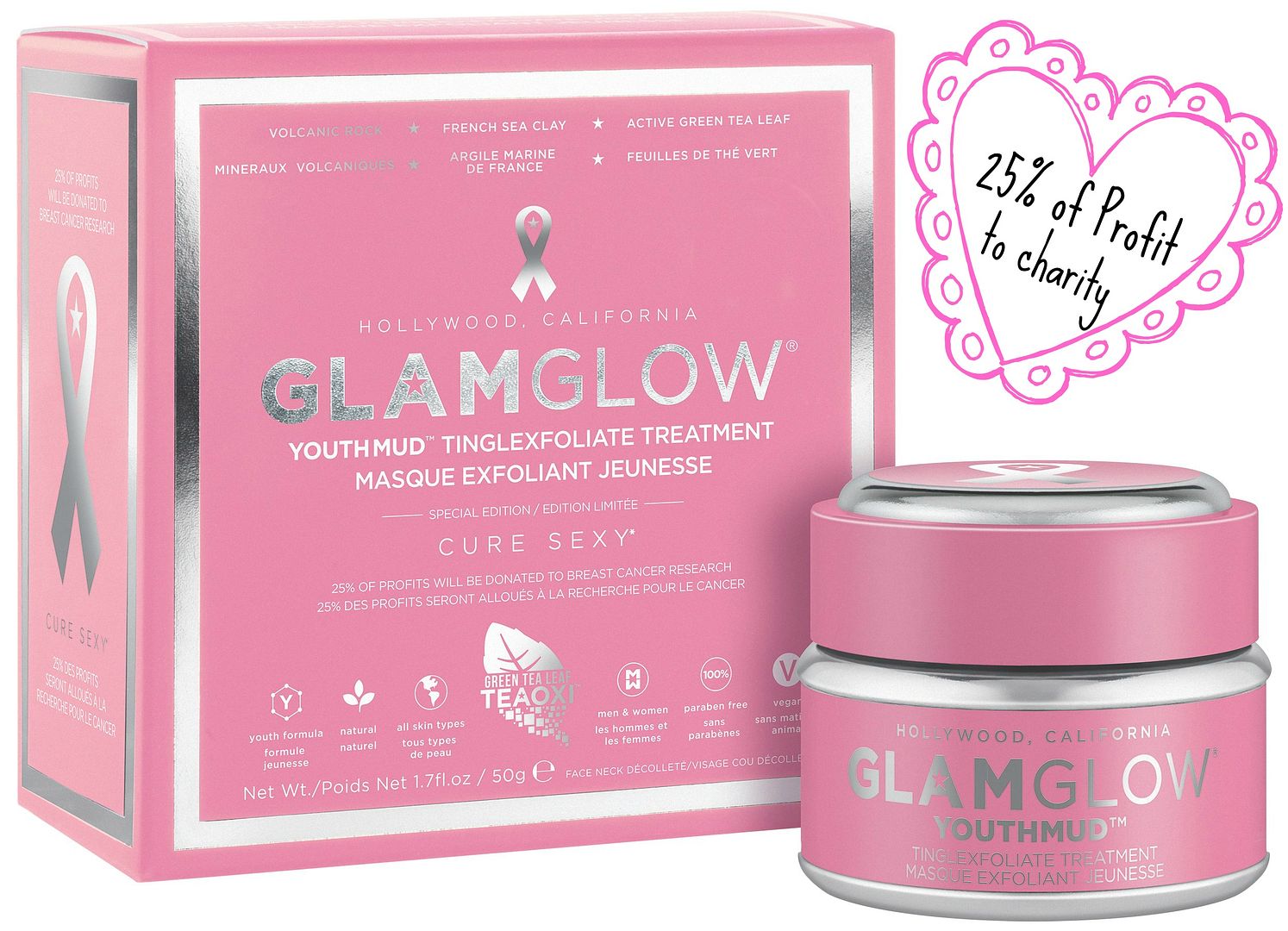 You know that I am a huge fan of Glamglow face masks, my absolute favourite being the YouthMud (black tub). To give a brief overview, this is a clay-based mask that contains volcanic minerals and secret weapon 'TEAOXI' that deep cleanses the skin, boosts radiance, exfoliates and minimises pores. It is a great all-rounder and if you are oily, congested or acne-prone, dull, flaky or even pretty normal on the skin…just try it – honestly! After one use I was completely sold and I can honestly say it is the best face mask I have ever used. My full review here.
The lovely people at GlamGlow have repackaged it slightly for a limited time only to support Breast Cancer for this month. 'Cure Sexy' comes in a baby pink pot and 25% of the profits from this mask will be donated to Breast Cancer Breakthrough. [Pssss Cure Sexy IS the YouthMud mask]
This limited edition pink packaging is available now at Space NK, Marks & Spencers' beauty halls and the Glamglow website, priced at £49.99 for 50ml. Help your face and a great charity at the same time!