This was the September Birchbox* and was tailored around fashion week survival. I don't subscribe to beauty boxes currently but I can definitely see the need and hype surrounding them . For a start they come beautifully wrapped and the anticipation of what could be inside is exciting: like Christmas every month!
Beauty boxes simply gives you a 'taster' different beauty products in deluxe/travel sample sizes. It is a great way for the consumer to try a brand without the whole commitment of a full-sized product and a waste of money.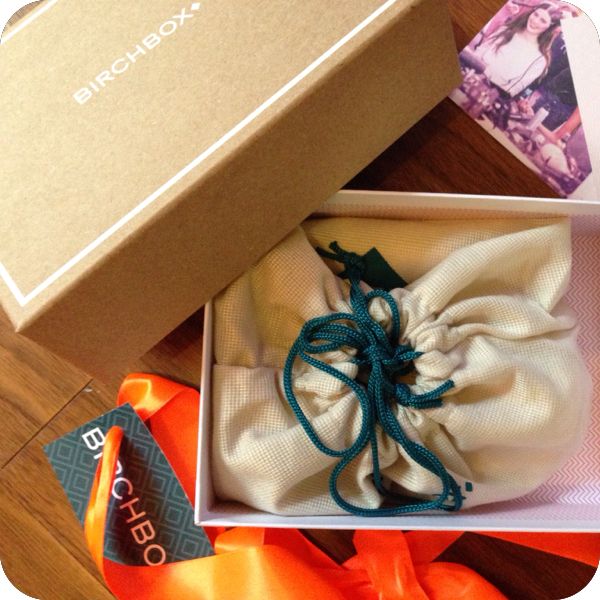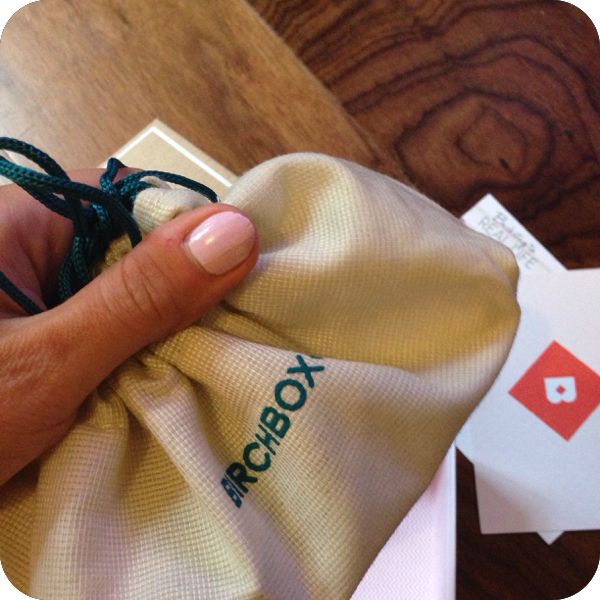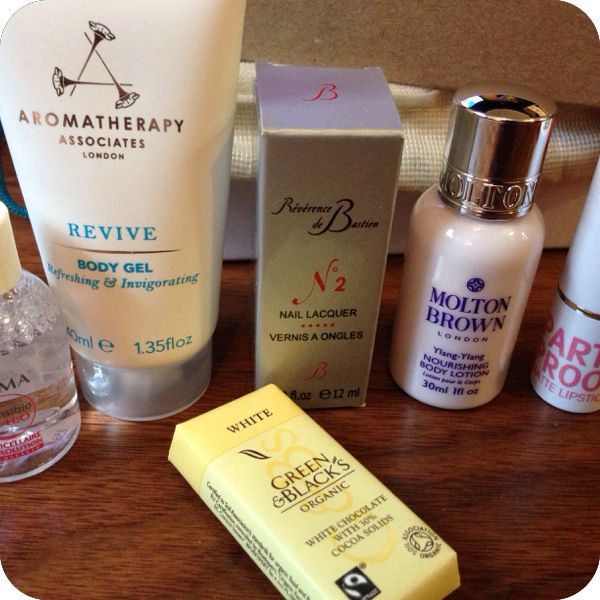 The products:
Bioderma Sensibio
The ONLY cleansing water to be found backstage at fashion week! Literally it is always scattered everywhere and pretty much every makeup team member will have a bottle of this in their kit. It's really gentle yet removes all makeup easily without irritation, which is why models love it too. This is a teeny tiny bottle (20ml) but perfect to give it a try. I would say it would probably last you almost a week. I'm keeping this for my travels and then will just keep re-filling it from my bigger bottles.
Aromatherapy Associates 'Revive' body gel
I have actually purchased this in the past and if you are a regular reader of my blog then you will know what a huge fan of aromatherapy associates I am. I think I own every single one of their bath oils now. The 'Revive' body gel is a lightweight serum gel that is designed to refresh and invigorate the body. It is great in the morning straight after a shower to give you a great perk-up and it also contains grapefruit, rosemary and juniper essential oils which are known for their cellulite-busting properties.
Reverence de Bastien nail laquer
This is a beautiful cherry red bright polish. It is a 'safe polish that is dermatogically tested and formulated without camphor, toluene, Formaldehyde and DBP. This was the only brand that I had not heard of or used before.
Molton Brown 'Ylang Ylang' body lotion
I have used this before, and absolutely love ylang ylang as an essential oil and the fragrance for me is really calming. Absorbs in well without residue and stickiness.
Model Co party proof lipstick
A semi-matte longwear but hydrating lipstick. This is formulated with vitamins and beeswax to keep the the lips nourished and comfortable. The shade I got is 'Kitty' which is a nude rosey pink. PS these smell really good!
Green & Blacks chocolate
No words necessary!
The beauty box came with a really useful mini magazine/brochure which included features of all the products and brands included and more fashion bits and bobs and general beauty chat. I thought ths was a really nice touch, but not sure if this comes with every beauty box or this was just a special thang for September 'Fashion' issue.
I like the way you can go onto their website www.birchbox.co.uk and it will show you what is in the current box and it also has full descriptions on all the products and also you can rate and give feedback on each item , if you so wish. You can also see every beautybox and what it had inside, which I think also gives you peace of mind that it isn't going to be full of tiny samples and rubbish, like some beauty boxes can be! Birchbox also has an online shop so you can easily purchase full sizes of things that you love.
For me, I have worked in the beauty industry for many years, so unless it is a very niche or new brand then I 80% of the time have tried a lot of the beauty box products, so may not be something I would spend my money on but like I said, I can see the need for it. This box for example, I think is absolutely great, I love the selection of products….there is a good range of beauty, skincare and makeup.
Birchbox costs £12.95 per month which includes postage and packaging. I didn't break it down ml for ml but I would estimate that this month's box has a product value of at least £30.
Do you subscribe to any beauty boxes currently? I would love to hear what you think the best ones are, good value for money etc.