Christmas is officially here for Benefit Cosmetics! I was invited along to their new Carnaby Street Boutique which I will tell you about very soon (it's a getting-ready-to-go-out-girls' DREAM!) to have a look at their Christmas sets and also a few new launches for the yuletide period. Here is a little taste of what it's all about: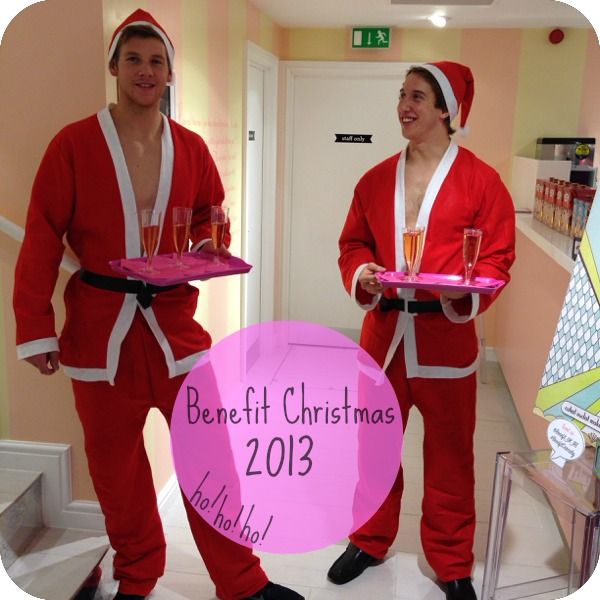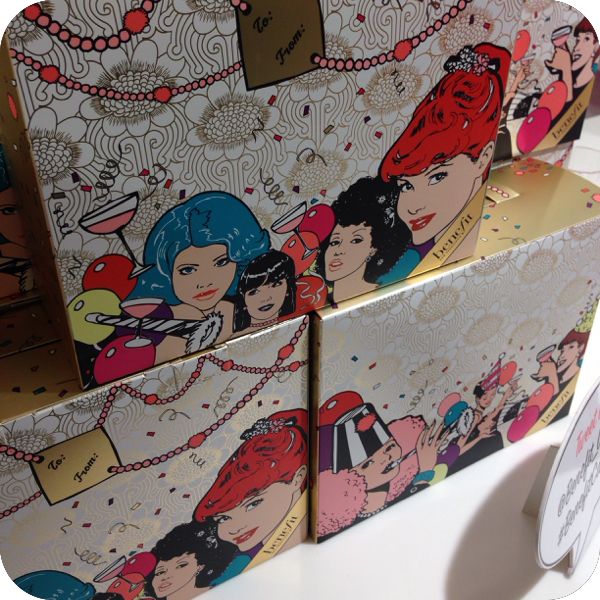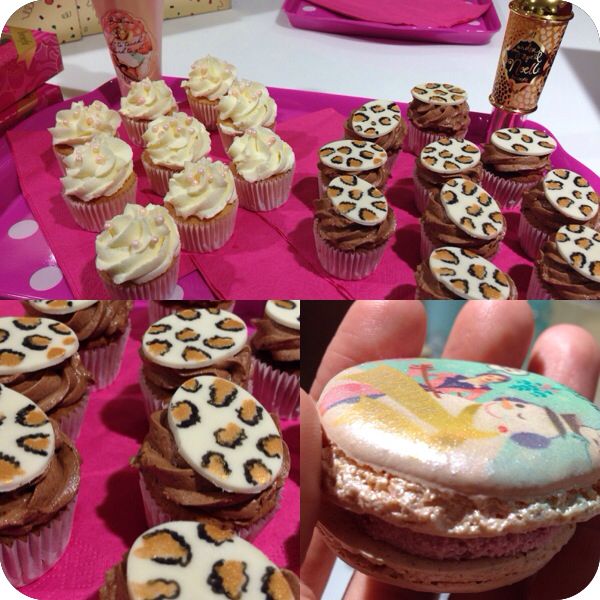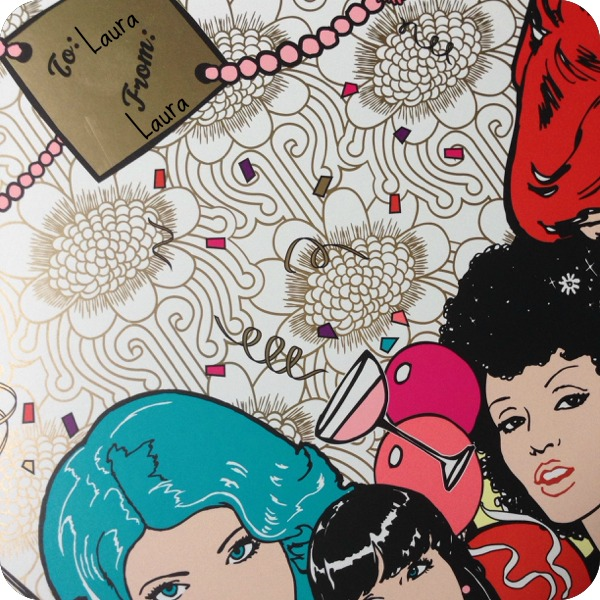 New Fragrance
There is a new fragrance 'Under my Spell Noelle'* which is a perfect festive scent, in a typically beautiful Benefit packaging. I am loving the gold bling. This is a really lovely smell, I don't like anything too fruity or sweet and this is definitely not one of *those* fragrances. It is warm and creamy and one of the notes I find prominent is the vanilla, not too sweet either as this is balanced out with the warmer and muskier notes. My second favourite fragrance from Benefit thus far: My favourite being of course 'Maybe Baby', hey I'm an old school benefit girl, what can I say..
Top Notes: Cardomom, Black Pepper, LingonBerry
Middle Notes: Wild Orchid,Jasmine Petals,Vanilla Flower,Rose, Violet
Base Notes: Patchouli, Accord oud, Black amber, Vanilla Beans, Benzoin resin, Raspberry
[£29.50]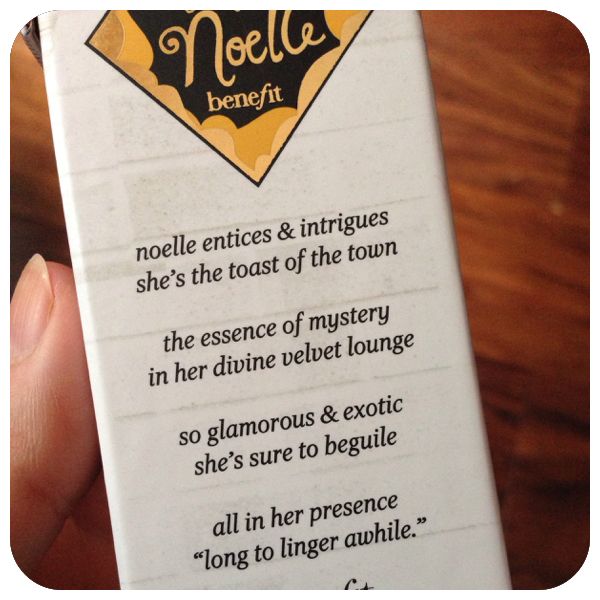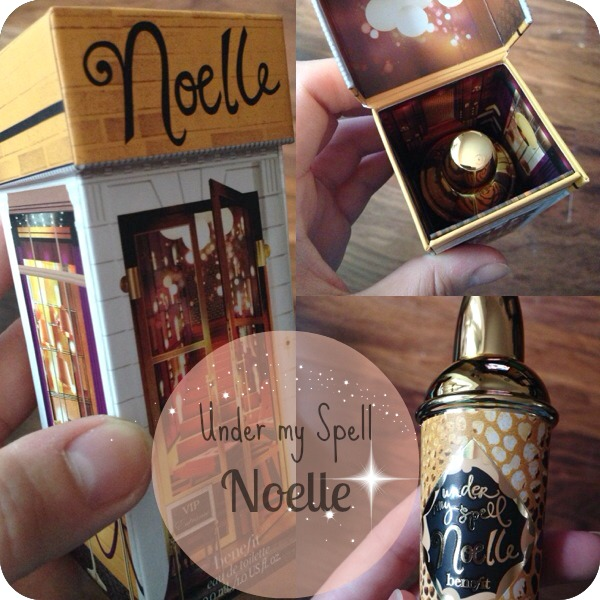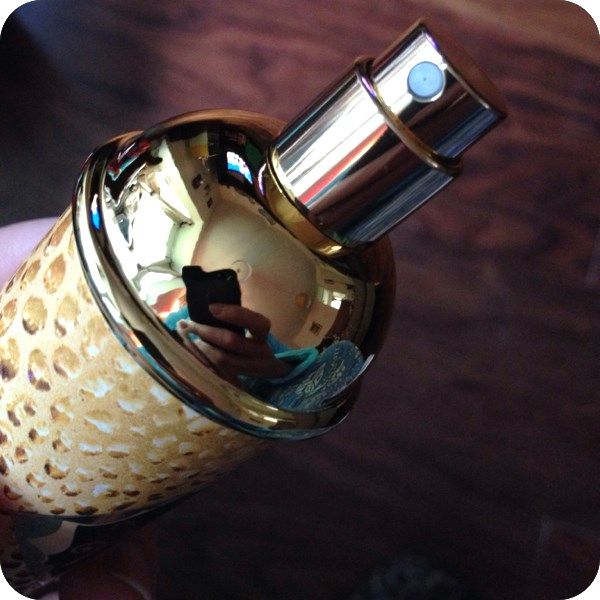 Bathina Body Oil

The most exciting new launch for me is this : Bathina (le sigh) 'Soft to touch, hard to get'*. This is a super fine body oil mist that takes me back to the old Benefit days of my favourite range of pampering products that ever did exhist: Bathina. I would love to see this back in full force, and I am hoping this will be the begininig of Bathina being back! Onto the actual product, the oil is so light and fine that is is a spray-mist application, and is also a dry oil so absorbs in quickly and easily and leaves the skin feeling like silk. The smell is also divine…I can only describe it as the Benefit 'Bathina' fragrance, and I hope you know what I mean. The packaging and bottle is just pure boudoir glamour and wouldn't look amiss on Marlene Dietrich's dressing table. Pure luxury and ultimate girlyness.
[£26.50]

Gift Sets and Tins

There is quite a big range and varying sizes of sets: mini lipglosses, fragrances, makeup palettes etc starting from £19.50 but what really caught my eye are the gift tins. There are 4 different tin sets, varying in products, sizes and price and they look great! I also love the fact that they are collectable/ keepsake tins so I'm thinking a teabag holder (glamour?) for mine..or maybe a sample sachet/pot holder as those are always scattered all over the place; either way, there is loads of uses for these after you have loved the products inside.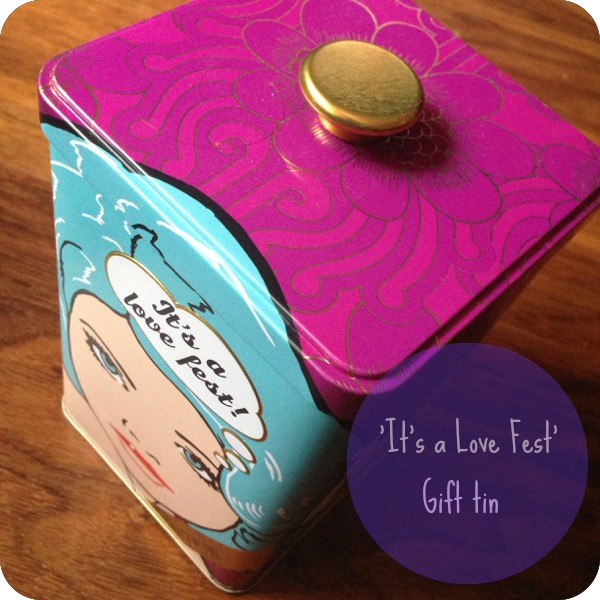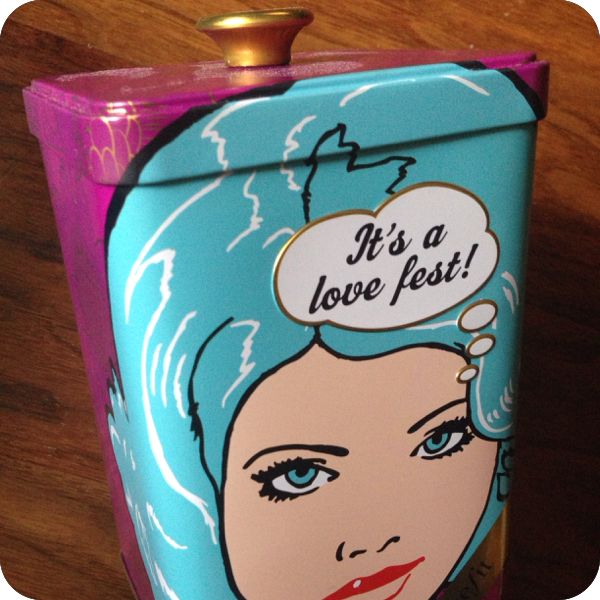 Oversized Advent Calender
Last but by no means least…..the 'Countdown to Love' advent calendar. An oversized bene-calendar that holds 24 gift suprises in the run up to Christmas. I am considering treating myself to this, it's not a bank breaker either at £50. This beauty advent calendar includes lots of miniature/ travel sizes of Benefit products including bad gal lash, high beam, benetint, Hoola and pore-fessional. Be warned there are really limited numbers of these and are only available at selected Debehams so be quick if you want one of these. Out on the 2nd Novemeber.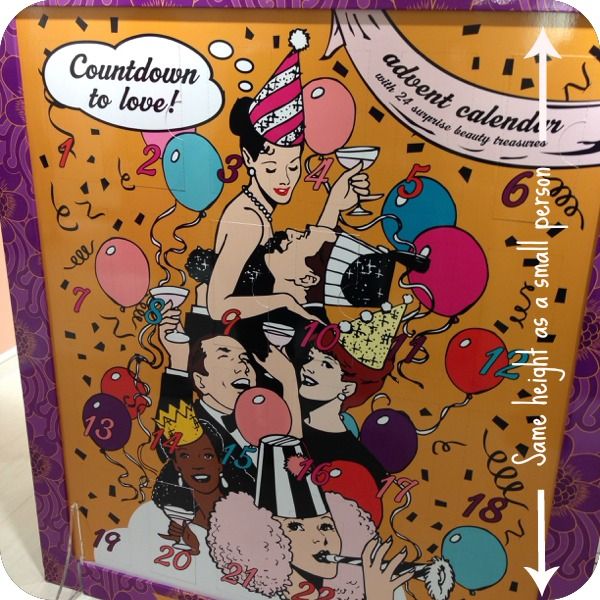 Benefit, for me, is one of THE best cosmetics brand for Christmas giving. The packaging, with or without Christmas is beautiful, kitsch and fun and I always love receiving a Benefit gift set or two for Christmas. Aaaaaaaaand if anyone fancies getting me one of those advent calenders I would be eternally grateful.
I will be showing you in and around the new Carnaby Street boutique next week, so keep your eyes peeled for that if you are a Benefit fan…there is even a pink champagne bar!