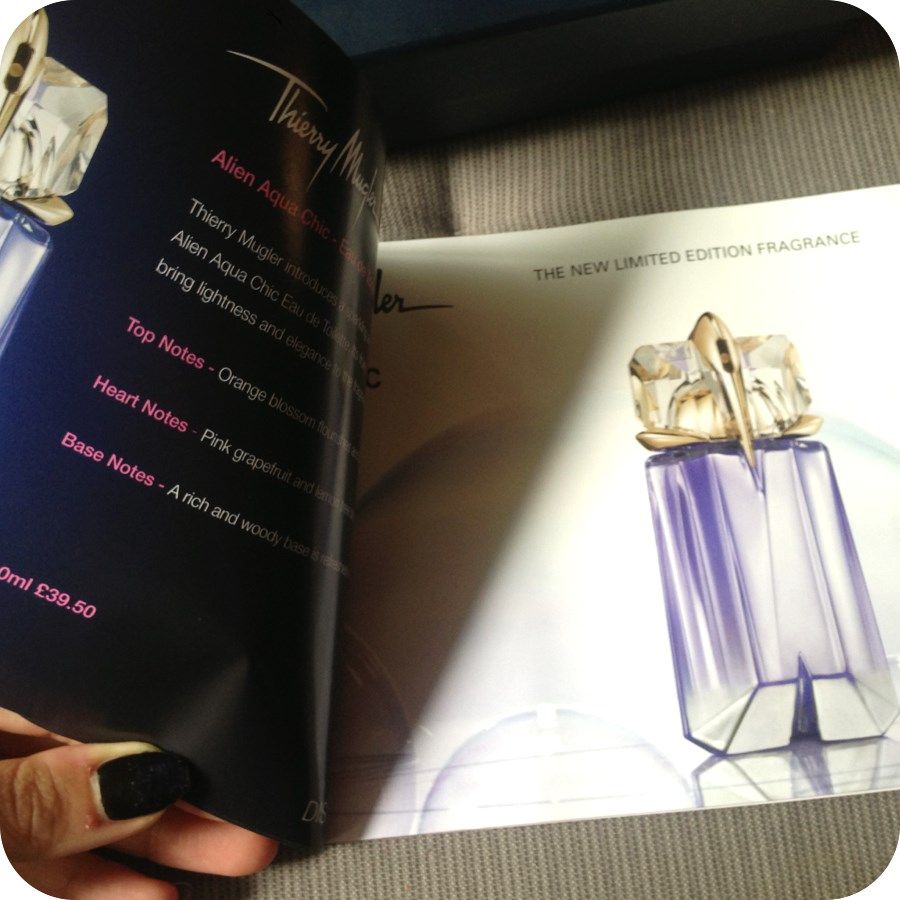 The Fragrance shop run a 'Discovery club' which is a bit like a beauty box we have seen from Selfridges, Feel Unique, Glossybox etc but solely for fragrance. I received my discovery box* which contained 6 fragrance samples in a well-presented little box. Along with the fragrance samples, you also get £10 money-off vouchers for each fragrance so if one catches your eyes/nose, you can then get a discount on it or just treat someone else to a fragrance. These discovery boxes are delivered every quarter throughout the year.
Along with the samples, you also get a small brochure which has full details/notes about all the fragrances, along with the £10-off vouchers. I will definitely be saving mine for birthdays and Christmas-type occasions. Also it contains a mix of women's and men's fragrances which is nice.
I tend to stick to my fragrances I have worn for years, I'm quite boring when it comes to fragrances but I think this is really good idea for those who are looking for that perfect scent but don't want to keep wasting money on full-sizes or getting rejected at beauty counters when you genuinely want a sample to try before you buy. I will be taking this lot away on holiday at the end of the month – will save me some cosmetics space and all of these will last me a good 12 days.
Membership for the Discovery club costs £5/ quarter and you can cancel your membership at any time. This could also be a nice gift for somebody, you can buy a year's worth and then the recipient gets a little something from you every few months.For more details go here.
PS can we excuse this dreary photos?! It was SUCH a dull day when I was trying to take photos.. welcome back winter.