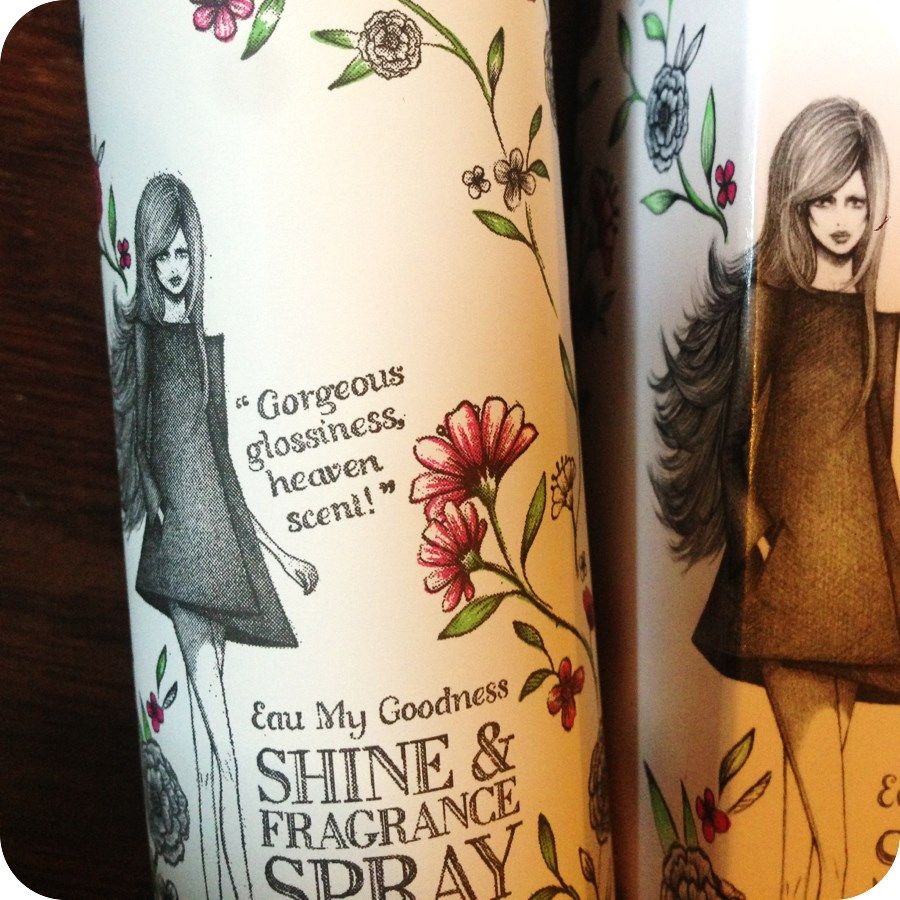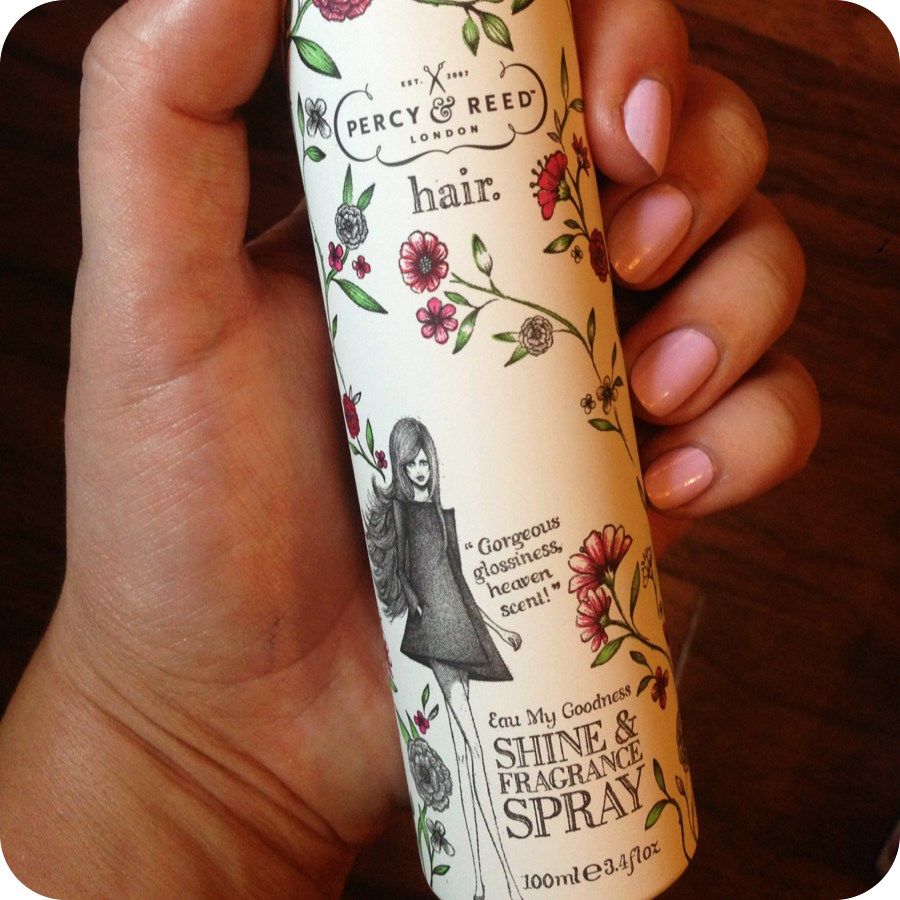 A very good friend of mine who works in the hair industry gave me this last week. She knows how much I love the Percy & Reed styling products and this is their newest product out, which launched a few days ago. I have had a shady past with high-end shine sprays: The Bumble & Bumble one, to me, had an awful smell (don't think they do it anymore?) and the Frederic Fekkai one which I also have seems to have a very, VERY fine line between applying the right amount and then needing to wash your hair because it looks super greasy and I have numerous high-street ones which I can't even remember the names because they were all pretty irrelevant.
First things first, I am being very shallow, but I already liked it before I tried it: LOOK at the packaging!! The signature Percy & Reed illustration of some trendy perfect-haired bit girl, with beautiful flowers all over the can which hint to the notes of fragrance inside. Paul (Percy) & Adam (Reed) love the countryside, fragrance and anything quintessentially British so this shine & fragrance spray has notes of all things that remind you of an English garden :
Rhubarb, Rose , Peony, Geranium, Wood and Honey. If you have used any of the P&R styling products before then you will definitely be familiar with this wonderful airy, green & delicate fragrance.
However, the scent of this is kind of secondary to what it's main purpose is and that is a shine and glossing spray. Love a dual-purpose product! This sprays a fine mist over the hair that leaves it with a subtle sheen that can be built up to get the desired 'glossiness' that you want. I found that even on my fine hair, this was nice and light and gave a nice shine to my bedraggled ends. As with any shine spray this needs to be used onto dry hair as a finishing touch, and build the product up slowly. A great tip from P&R is to lightly mist a powder brush (makeup…clean, obvs) with product and gently sweep over the hair for a subtle and perfect sheen.
Eau My Goodness comes in one size (100ml) and costs £22.