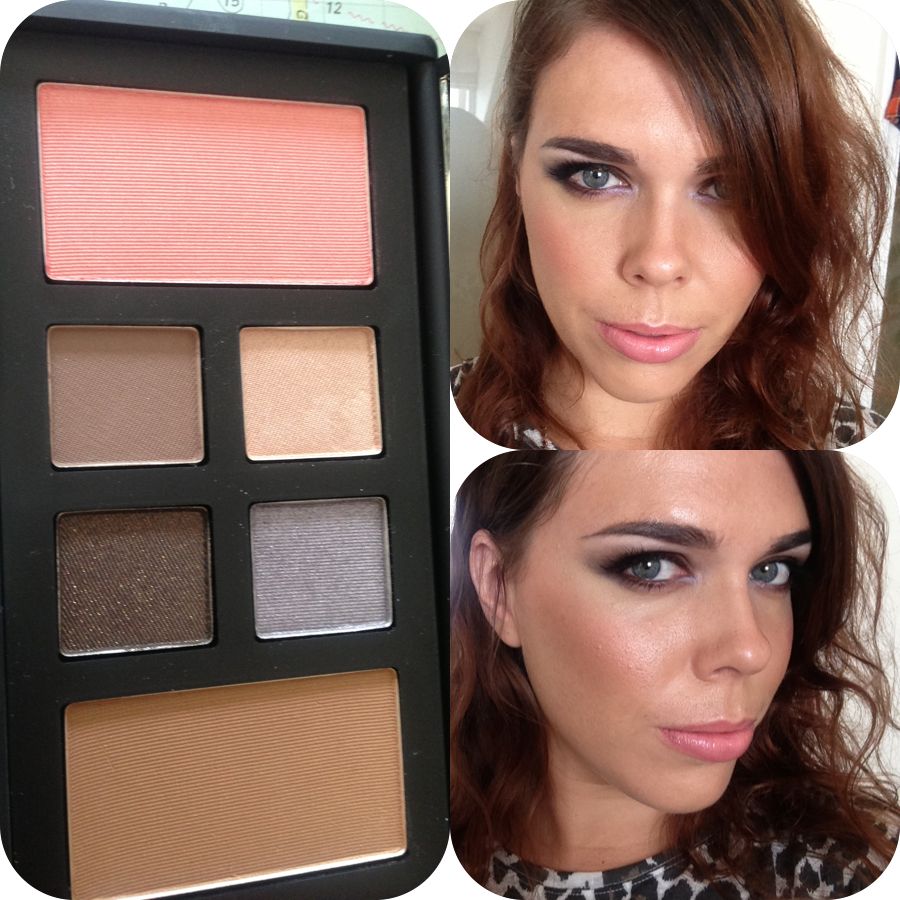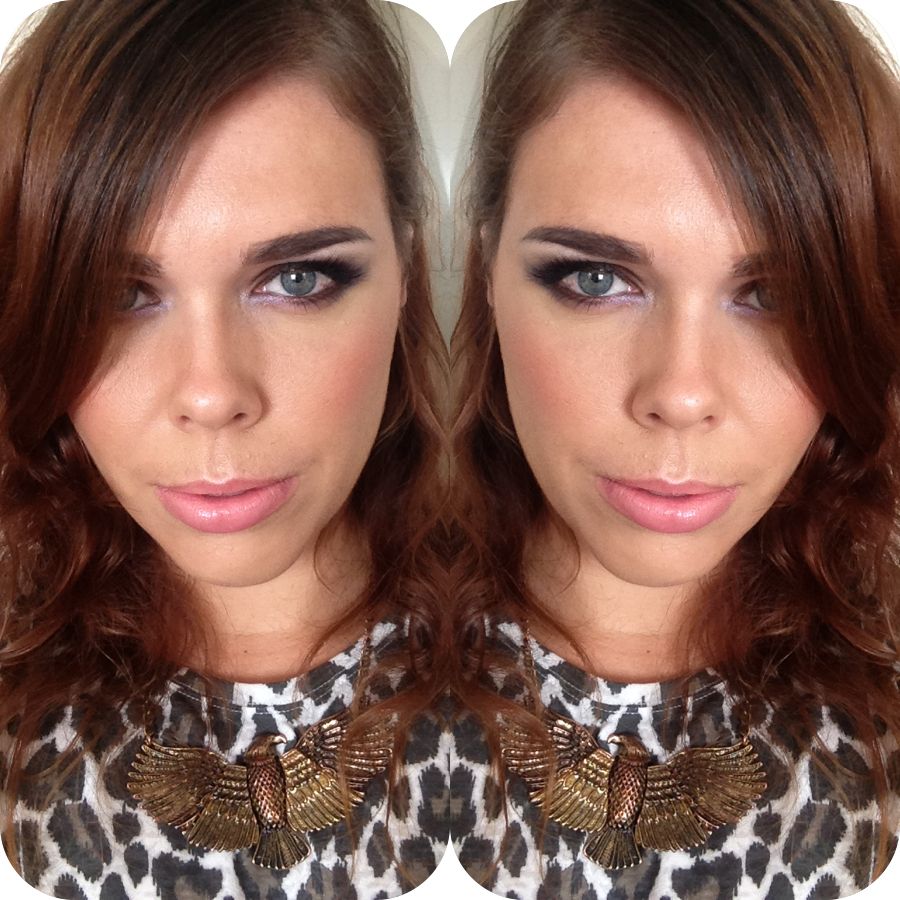 The NARS 'At First Sight' palette* houses 6 best-selling shades of eyeshadows, blush and bronzer. I have a few of the eyeshadow palettes from NARS but not one this big, that has pretty much all the colour you will need for a whole makeup. I find with most makeup palettes, I wear around 60-70% of the actual colours in it, but with this one, I really think all the shades are face-friendly.
I took this home to Jersey with me on the weekend and it is a great space-saver for travel, as all you will need alongside this is your base, mascara and an eyeliner. (not forgetting a couple of brushes to use the palette..)
The shades
6 classic shades, and if you know your NARS you will most certainly be familiar with these some, if not all of these colours. The eye shades have all been selected from duos, so you can't buy them individually if you really like one of the shades but at least you can get it within a NARS duo. It irks me when a shade is a total limited colour to the palette and you can never buy it again.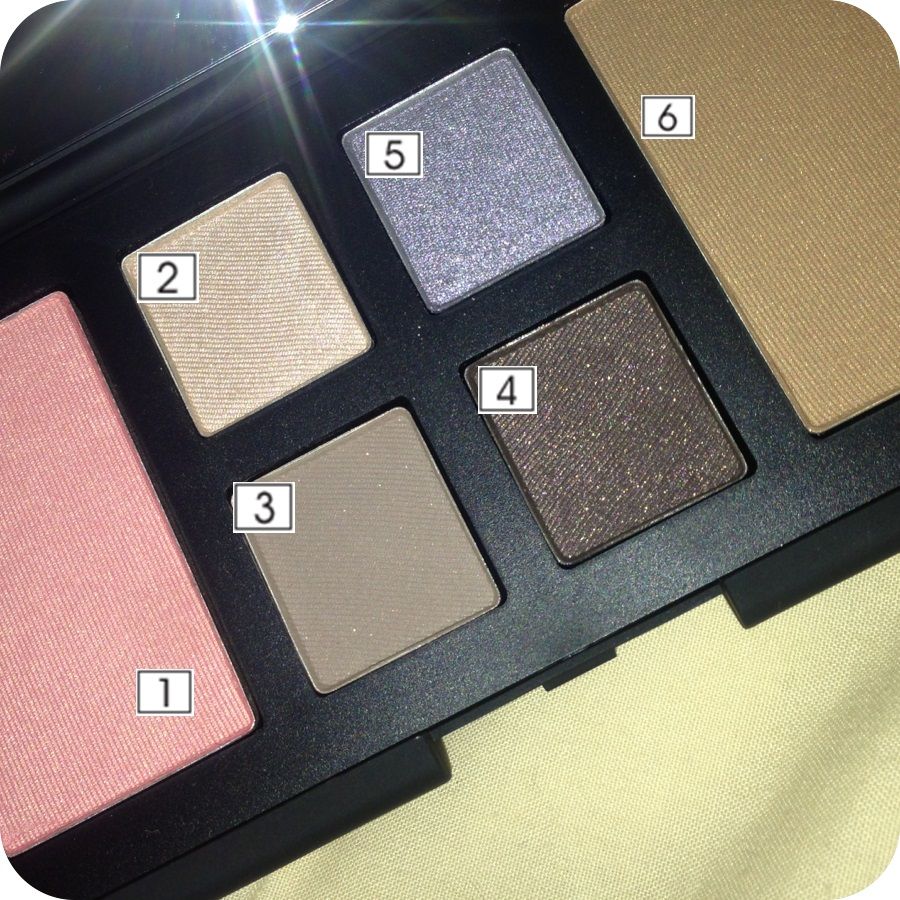 [1] Deep Throat blusher
[2] 'All about Eve' duo right side
[3] 'Bellissima duo right side
[4] 'Codura' duo right side (my ALL time favourite NARS duo!)
[5] 'Noveau Monde' duo left side
[6] Laguna bronzer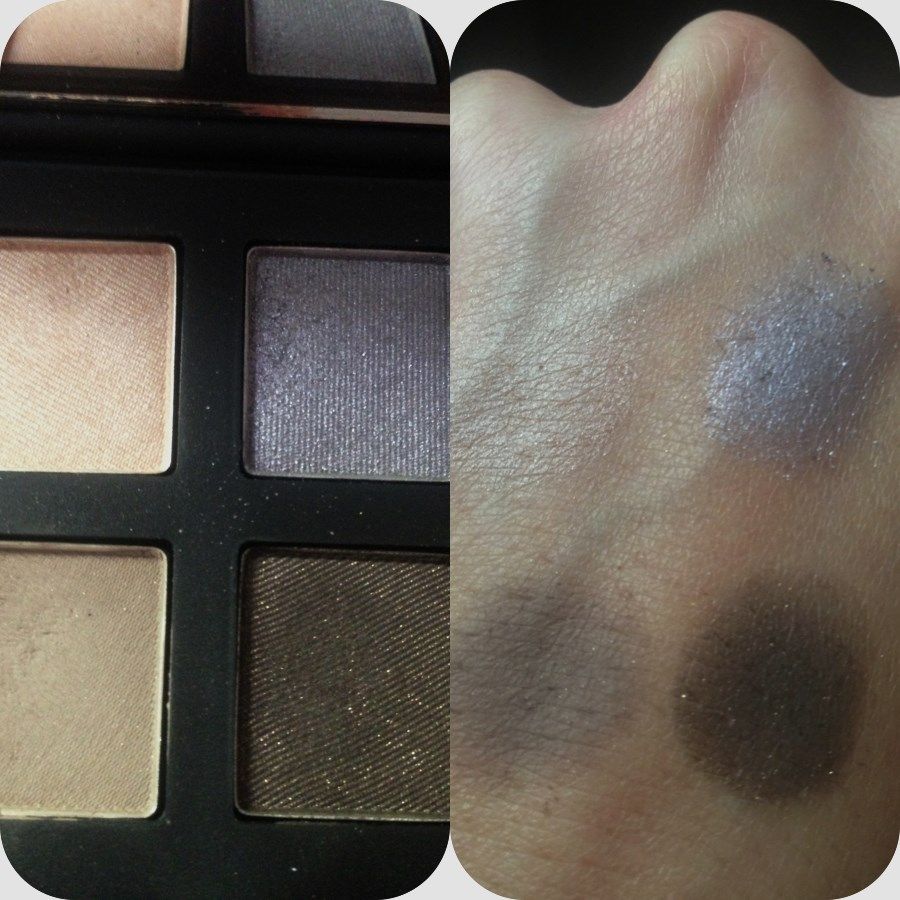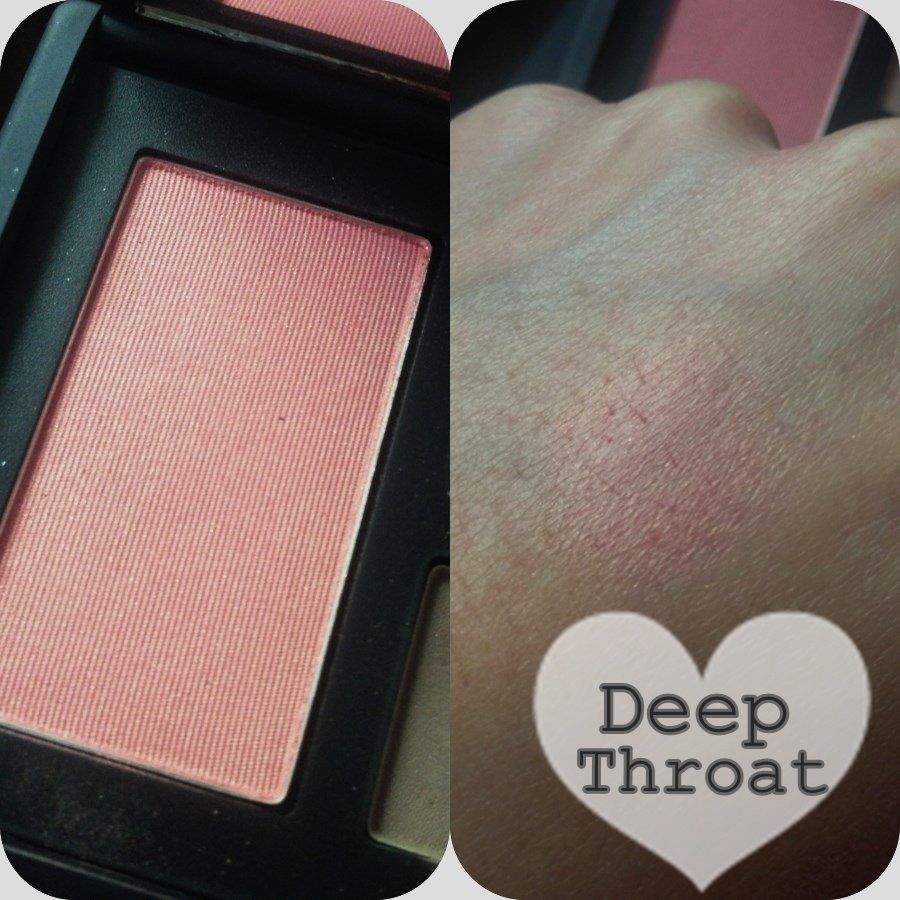 The Look
I did a quick lil' look using this NARS palette. This is just the way that I would wear it, but really you could get so many different looks out of it. You should also know that the shadows are great wet or dry..for more ooommph, use them wet.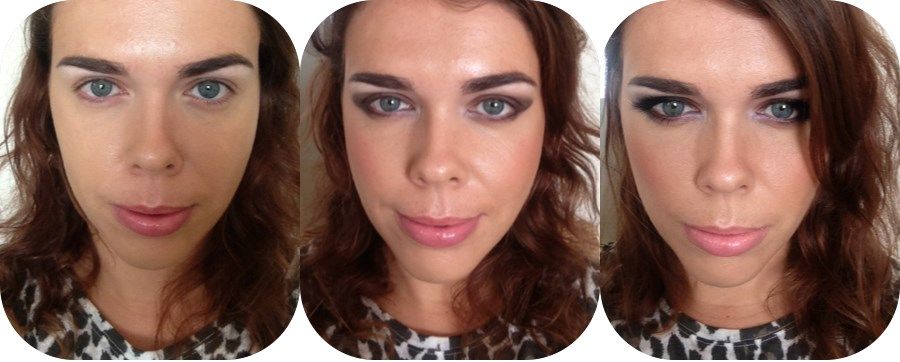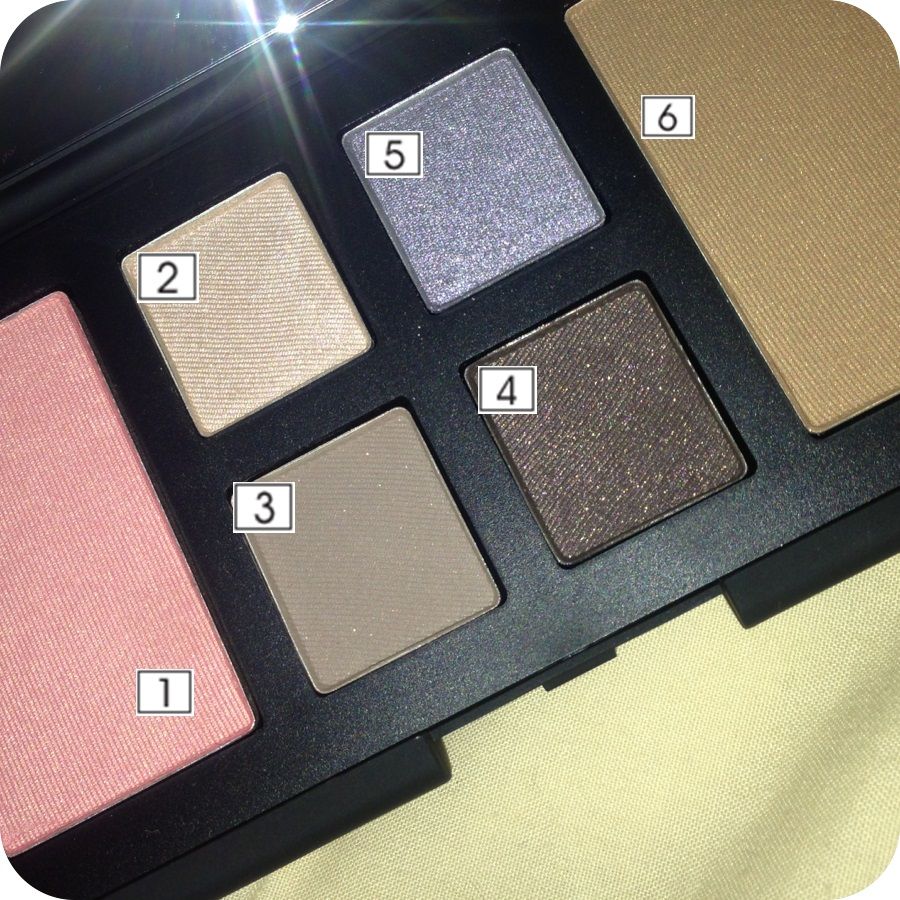 1.) I started off with just a base and brows on my skin..and was clearly excited about using the NARS palette to get some colour on my dreary skin.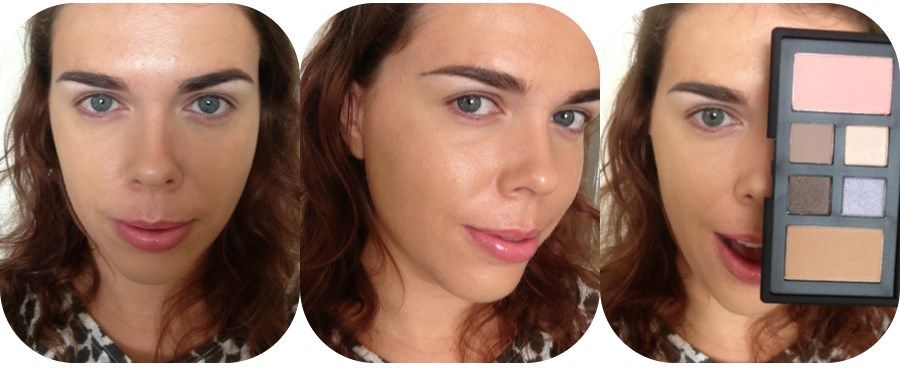 2.) I then added some contour and blush with the Laguna bronzer [6] and the Deep throat blush [1]. Now I'm not a fan of the Laguna bronzer solely as a contour colour – it is too pale and shimmery, but as you can see it gives a really lovely golden bronze hue to the skin. Laguna is one of the most natural bronzers on the market, the bronze tone is really diffused down with gold highlight so if you are pale and panicky then this is perfect for you (double check those swatches above to see how pale it is!!). Personally, it is not a bronzer I would buy for myself as I look at it as more of a highlighter than a bronzer. I prefer the NARS Casino as a bronzer for my skin.
Deep Throat blusher over the top gives a beautiful highlight and glow on the skin. Again, it isn't the brightest blusher out there, it is a highlight/blusher in one as it has a high level of gold shimmer in it.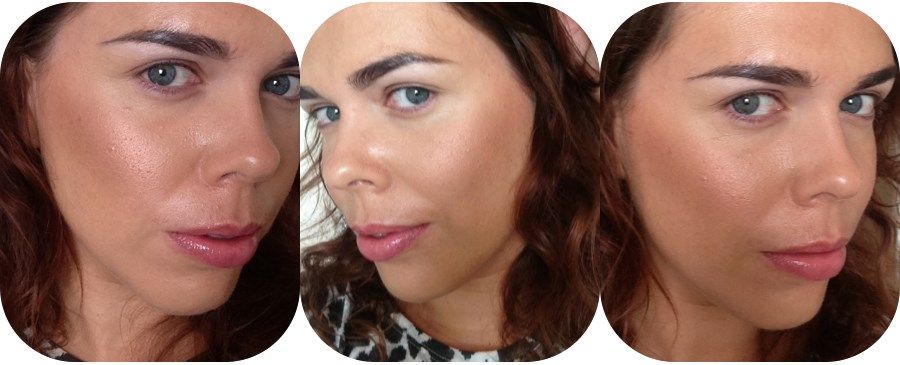 3.) I then started building colour onto my eyes. I started by adding [2] as a highlighter under my brow bone and then I added a wash of [3] all over my eyelid. Can be seen on my left eye in the photos below. I then also added a dot of [5] into my tear duct.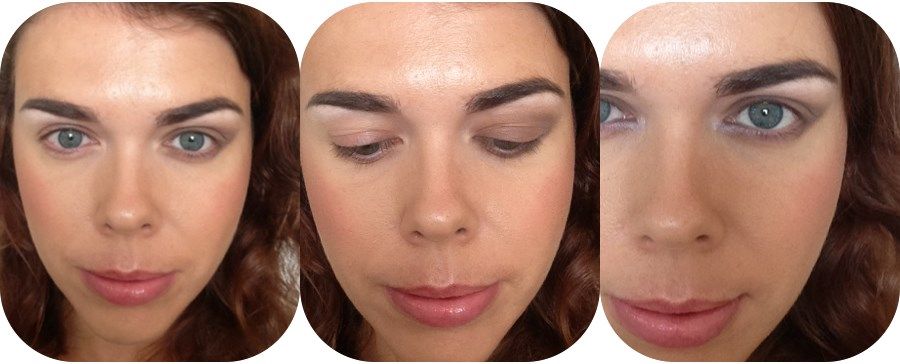 4.) I then started to build up the depth of the eye shape with [4] and winged it out a bit to get a slight feline shape around the eye. Please note the pictures below are literally just colour packed on to get the right shape. There is NO blending yet, hence why it looks a little strange. I like to get the right eye shape and then blend and smoke it away afterwards.
5.) I then got a nice fluffy eye brush (think MAC 224) and blended out so no harsh lines were left and it softened the whole look. I added a touch of a deep brown eyeliner, curled my lashes, added lashings of black mascara and put on around 4 individual lashes on the outer corners to get that fluttery lash look. I then practised my blue steel poses and here you have the finished look!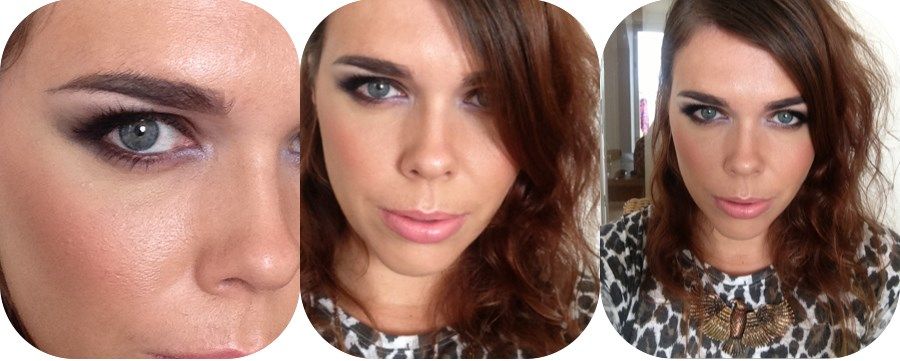 Really simple and quick and this look took me under 10 minutes (minus the base). What do you think of this combination of colours? If you haven't tried NARS eyeshadows you HAVE to try and get to a NARS counter for a play…they are without a doubt some of the best eyeshadows in terms of quality, ease of blending and pigment. I just wish they did MAC-style empty palettes for makeup artists.
The 'At first sight' palette is a slightly tricky palette to get your hands on…it was originally just in the states exclusive to Sephora,but it is now available currently at HQ Hair priced at £45.