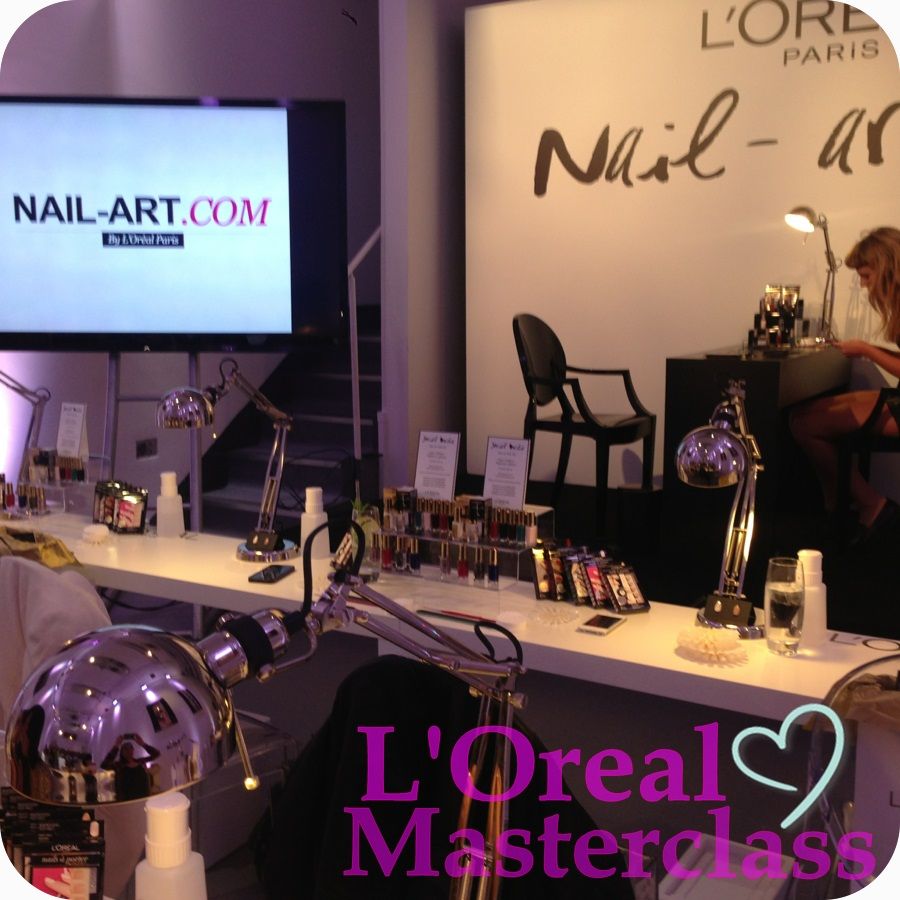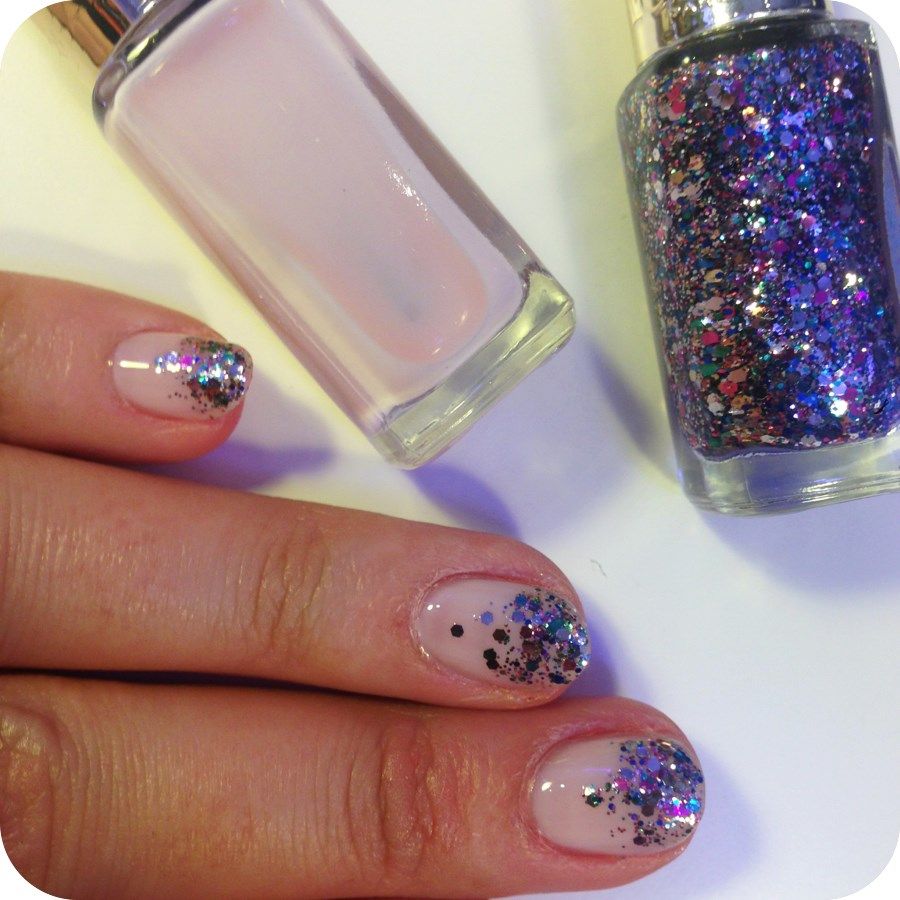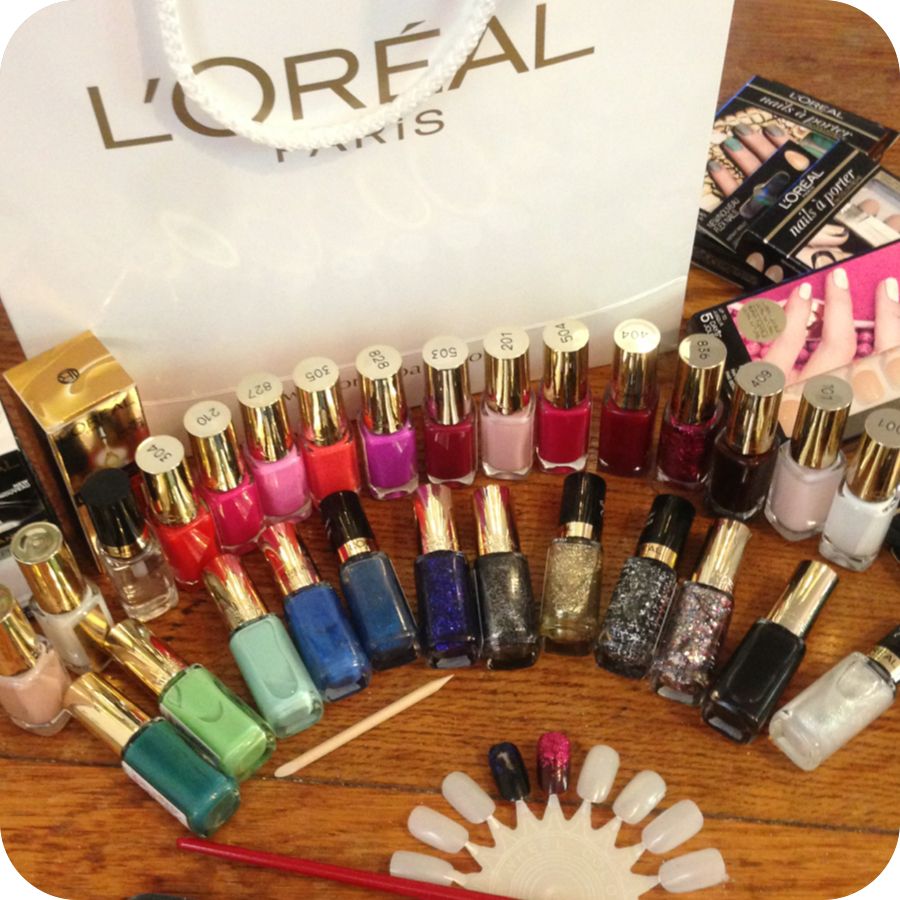 I was invited along to a L'Oreal nail art masterclass last week which was so unlike any event I had been to before. We were all allocated a small workspace loaded with nail painting equipment, a false nail wheel to practice on, loads of polishes, and our tutor at the front was Grace Humphries, L'Oreal's very own nail art expert. It was literally like being at school, except we were drinking bubbly, and it was a lot more fun!
We got to have a play with different textures and polishes and we were introduced to some new ranges and concepts coming from L'Oreal.

Color Riche Glitterati collection
New for AW13 and straight into the party season. These four polishes are glitzy and sparkly and can be worn solo, as nail art, or as a top coat over over polishes. I have swatched them here on my nail wheel so you can see how they all look.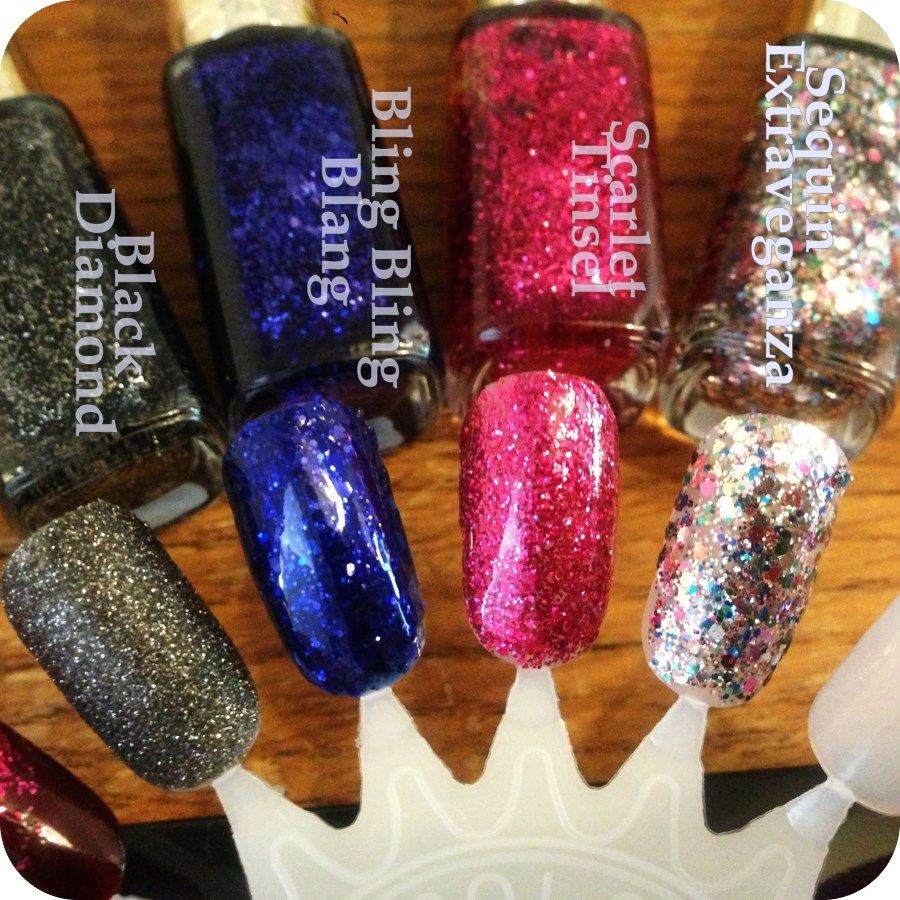 Nail-art.com
This is a new and innovative website, created by L'Oreal, solely dedicated to the ever-popular concept of Nail Art. It has advice, tutorials and has an interative tool where you can input the colours you have, a level of difficulty and then it will produce nail art ideas for you. Another brilliant tool on this website is 'Color Genius' which suggests the best nail and makeup looks to compliment your outfit. Have a look >here<
Nails a Porter
A revolution in stick-on nails! Now I have not used this kind of pre-painted nails since I was literally like 14 years old (A VERY long time ago..) but these look a lot better than what I can remember. Great length, finish and colours/ patterns. I am yet to try these but am going to ASAP as I was promised they last absolutely perfectly for FIVE DAYS! If this is true, then these are innovative and absolutely genius. They are very easy to fit and apply, and once you select the number to fit your nail, it has a corresponding gel-glue sticker thing that you stick it onto. Job Done.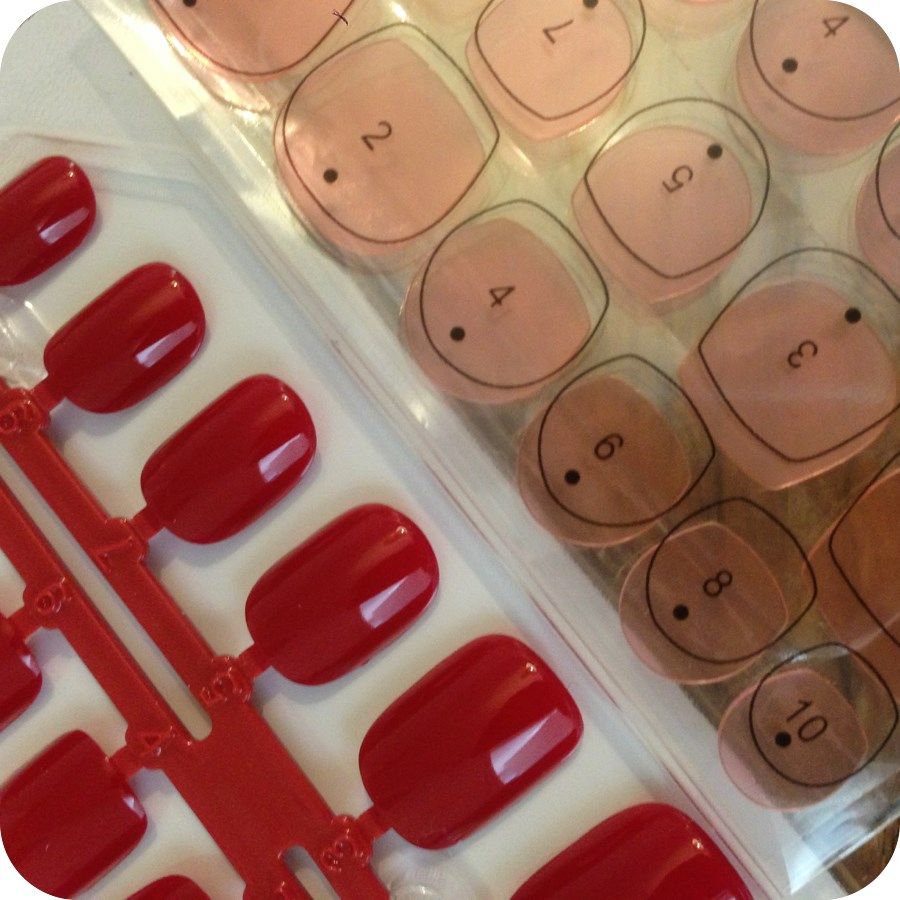 The night was rounded up with a nail polish Pick n' Mix where we could go and choose a bunch of polishes we liked…..erm, I think I pretty much have EVERY colour now. Since using them, I am loving the brush applicator…I hadn't used a L'Oreal polish for years and they are really easy to use. The brush fans out perfectly over your nail so it is really quick: pretty much two swipes per nail. The sizes are brilliant too….How often do you use up a whole nail polish?! I don't think I ever have, except for Essie's 'Mint Candy Apple' so the smaller sizes are really great. Swatched below are my favourite colours from the range:
Have you tried the L'Oreal polishes? I'm looking forward to trying more shades and experimenting with the nail art a bit more.