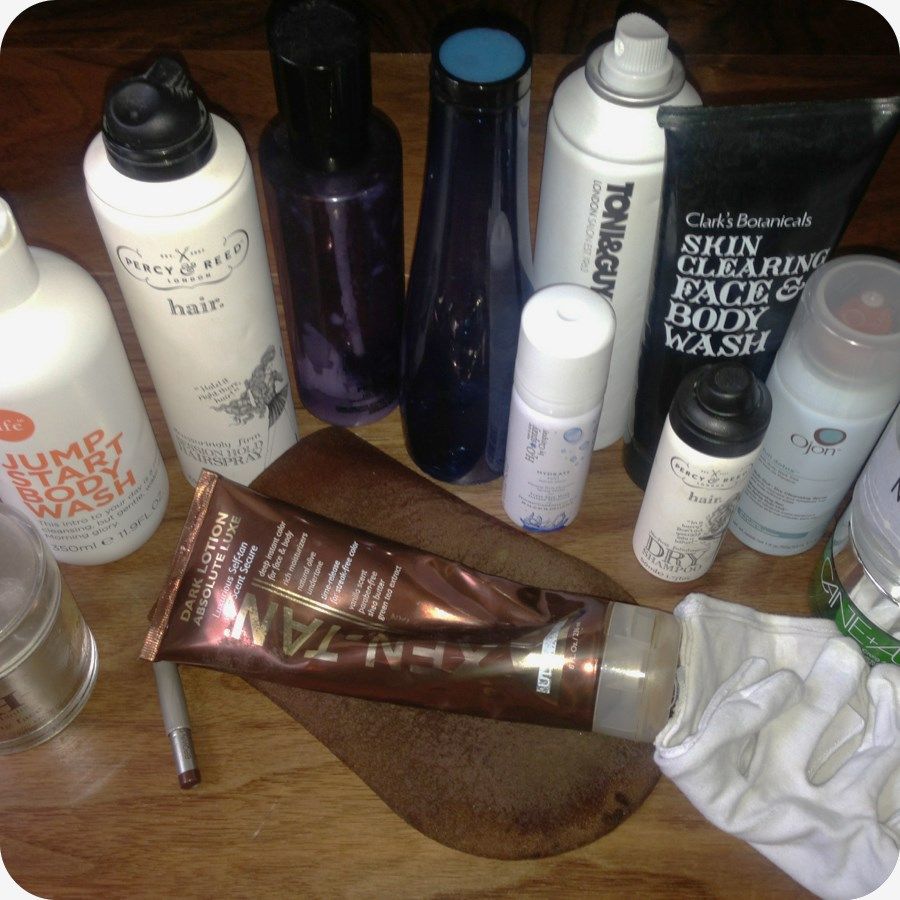 The good…the bad….and the ugly..This seems a very apt title for this mixed bag of beauty products that I have been using and finishing lately. I haven't done an 'empties' post for a while hence why there is a quite a big load of things I have used up.

The (really) good.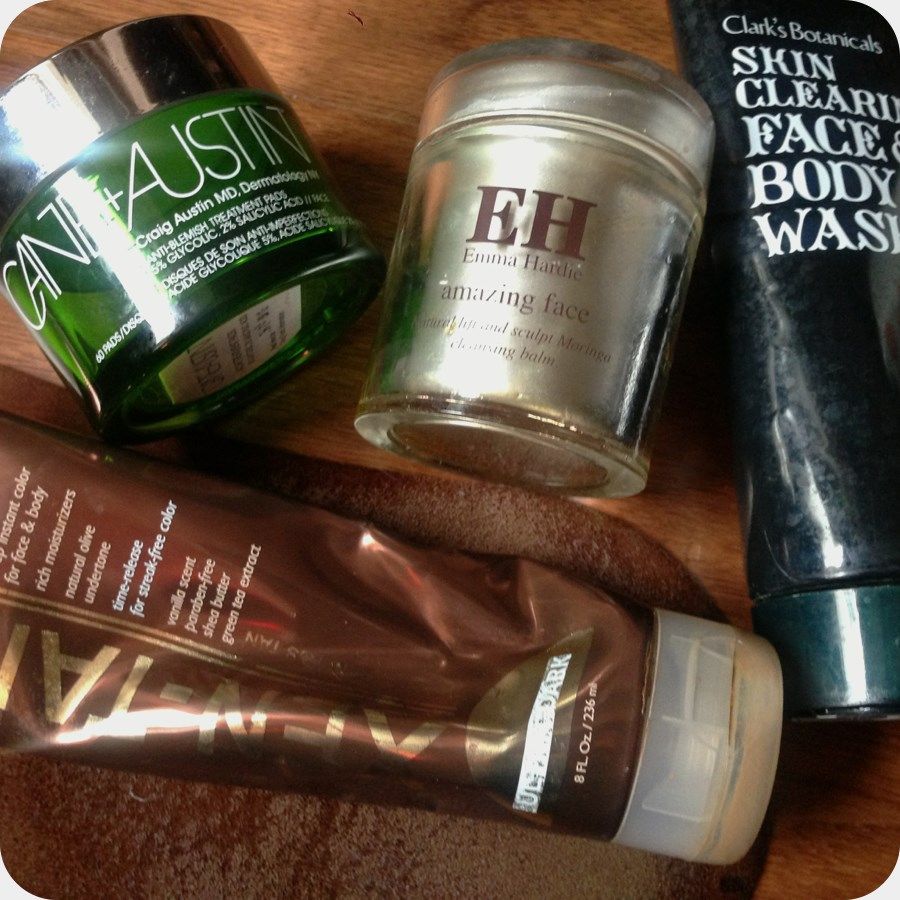 Cane + Austin Anti-Blemish pads. wow these seem to be in every empty post that I do?! A good sign though as I absolutely love these so much. 5% Glycolyic and 2% Salicylic so they are great for combating blemishes whilst also lightly retexturising the skin and helping with post-acne/blemish scarring. Because they are ££ I don't use these daily (although you can), I use them 2-3 times a week depending on how my skin is.
Emma Hardie Moringa cleansing balm. This is my no.1 favoured cleansing balm of all time. Have used this since it pretty much launched around 3 years ago. I use this only as a PM cleanser as it removes all of my makeup and leaves my skin feeling so clean, fresh and nourished. The Emma Hardie cloths are an absolute must with this!(Glad to see they have recently re-packaged though as these pots did have a problem with leaking and coming apart a bit, but it wouldn't have stopped me purchasing)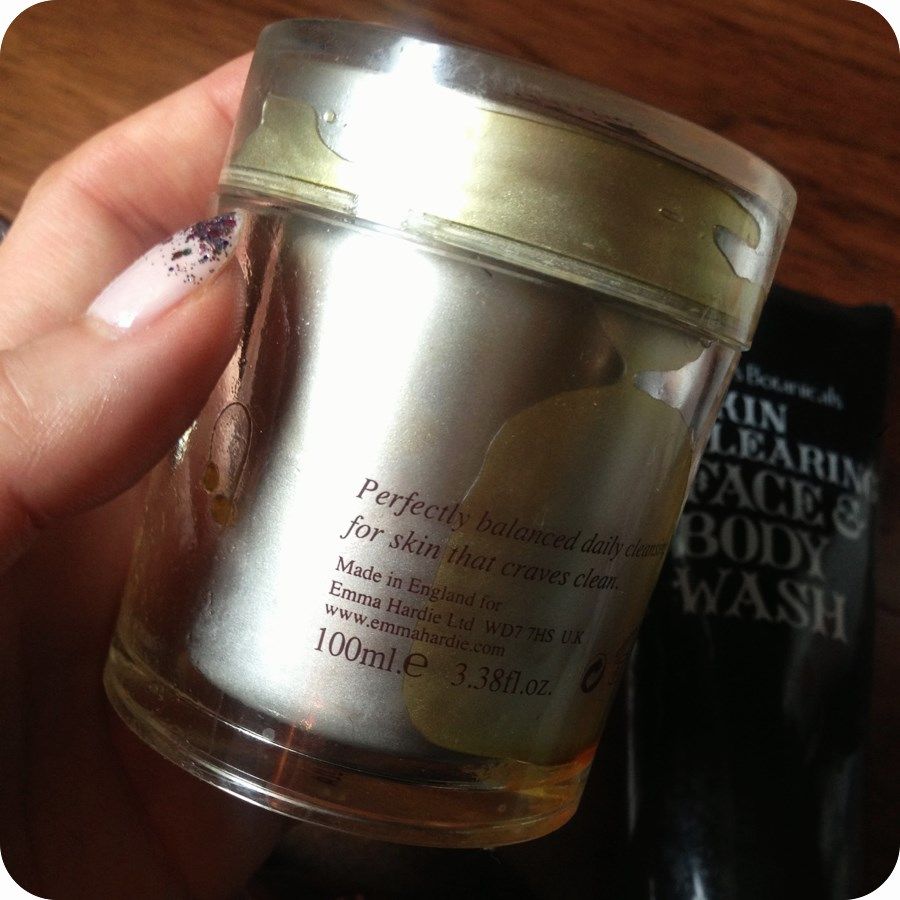 Clark's Botanical Skin clearing face & Body wash. I absolutely love this. First tube of this and will defiantely be re-purchasing. Currently I have a few face/body washes to get through so don't want to waste these, but will definitely come back to this Clark's Botanicals one. I used this both on my face and body.
XEN Tan Dark lotion Absolute Luxe.* This is the second tube of this I have got through and I love it no less. I rave about XEN tan quite a lot but it is simply THE best fake tan range on the market in my opinion. There is something for everyone, not just the tanorexics. This particular one (absolute luxe) is the deepest fake tan you can buy. I don't use this all the time, but reach for it when I need to get tan….in a hurry. You can use it on your face and body and it is also really nice and hydrating.
For a more in-depth guide to see what XEN tan is good for you, check my post here.
The good.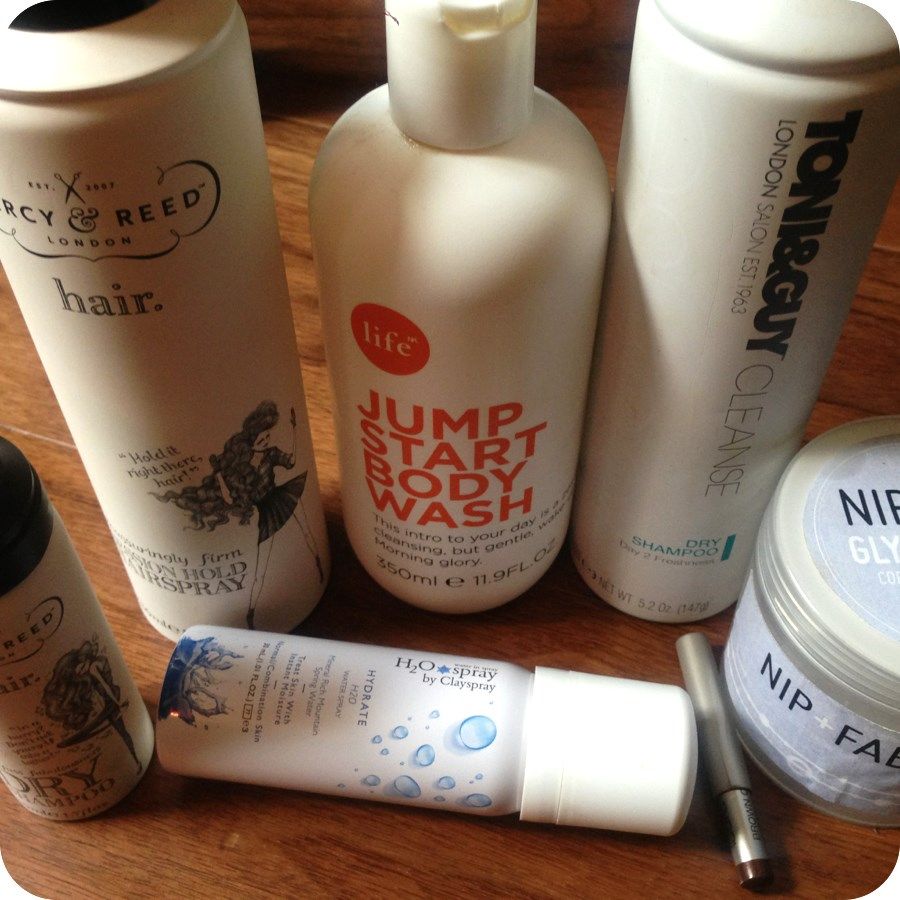 ClaySpray H20 spray * – This was included in my Summer essentials post and waaah it's kinda small so has run out already. A really nice mineral-enriched cooling and hydrating spray for the face.
Space Nk Jump start body wash. This is absolutely gorgeous and will definitaly re-purchase at some point. Really 'clean' ingredients and this smells so good and zesty. I used this as my AM body wash to give me a boost and it really works. The packaging is not my favourite but it is a reasonable price for Space Nk and very family/man friendly.
Nip + Fab Glycolic Fix pads * I have accepted that Cane + Austin are the best pads for my face, so I actually used these Nip + Fab for my chest and back. Now they don't have salicylic acid (one of the best for blemishes) but they have glycolic for retexturising and also witch hazel which is a great natural astringent for treating spots. Perhaps a more purse-friendly alternative to the C+A face pads if £48 is not do-able (these cost around £12.50)
Toni & Guy cleanse. This is a dry shampoo which I was actually given by a friend/makeup artist after fashion week earlier this year. It's absolutely brilliant and seemed to last ages. I always have a few dry shampoos on the go, in various bags, and this one was my at-home one. I can't imagine it is as cheap as a lot of the high street ones but it is definitely a cut above the cheaper ones in terms of finish and quality.
Laura Mercier eyeliner 'Brown copper'. This is a colour I have used for many years on myself. It is a beautiful , soft kohl liner with a slight metallic finish. This colour in particular is great for blue and green eyes as it has a slight red undertone. Already have my replacement for this. I have noticed that Laura Mercier have recently introduced new eyeliners, they have a beautiful deep brown shade and they are super soft but I REALLY hope they do not get rid of the old kohl shades.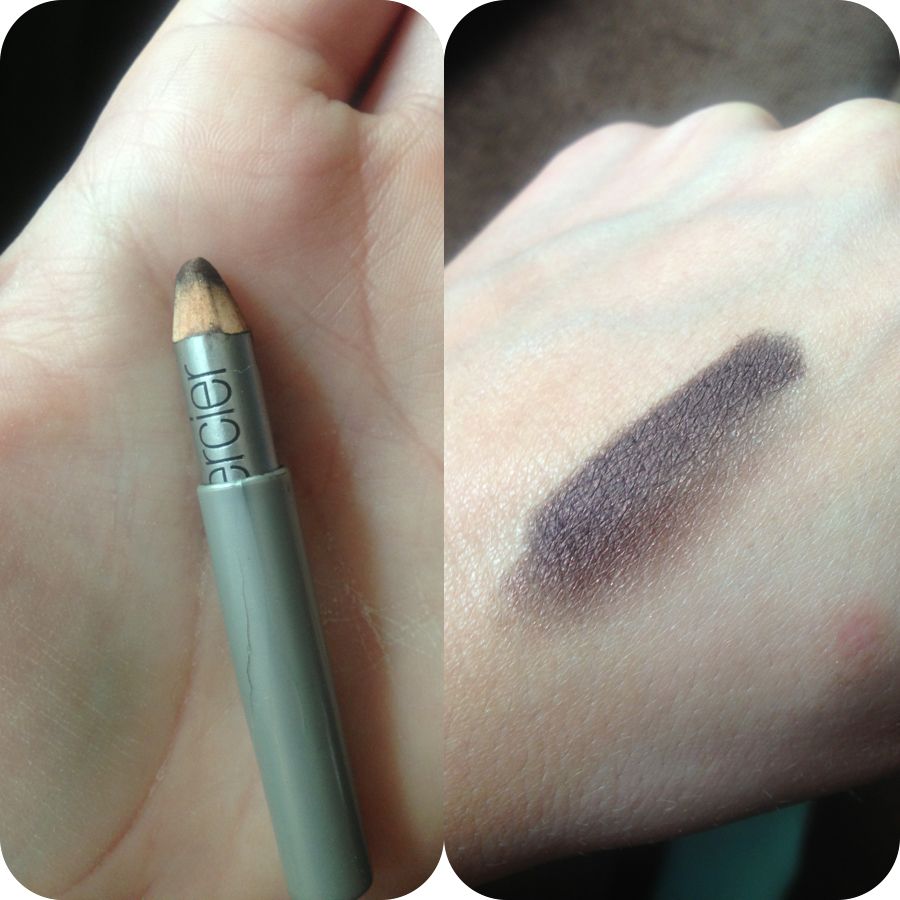 Percy & Reed Dry shampoo.* This is such a great size for the handbag. I have actually used this from way before I got this in a goody bag at a Percy & Reed event, and the price is really reasonable. Also comes in the full size, but I really like these smaller ones. The powder within this is really fine and light and it smells great.
Percy & Reed Session hold hairspray* Only just finshed this yesterday so it only just slipped into this post. Has lasted me really well, and what I like about this is that it is really light and buildable. I have super fine hair so if it is freshly washed I spray a bit through my dry hair to instantly give hold and texture. Can also be built up so it gives a very strong hold on more structured hairstyles. Also……VERY easy to brush out, no stickiness or cakiness. (is that a word?)
The bad

Shu Uemura haircare (Muroto Volume shampoo / Prime plemish vitalising conditioner). Yes, I'm surprised and disappointed too. I had heard SO much hype about Shu Uemura haircare…so much, so after spending $$$ on the shampoo and conditioner I was not happy that they were pretty meh. They didn't make my hair worse, or noticeably dry/bad condition or anything….just for that money, I would expect it to at least make a bit of difference. I noticed no uplift from using this after my drugstore L'Oreal shampoo/conditioner.
I bought these quite a while ago from Selfridges (in amongst my ridiculous beauty haul you can see here) and I remember even SAYING in that post about how I was most excited about trying the Shu Uemura haircare. An extra slap in my face.

Must also be noted:I purchased these from the Copella/Cobella (?) salon within Selfridges and the staff who happened to be there really didn't have a clue about what to sell me so I literally had self-select them on my own…maybe I got the wrong combination. Either way an expensive mistake totalling £65!!
OJON full detox dry-cleansing spray.
I bought this within a travel-sized 'Volume set' when I went home for a long weekend in Jersey. I absolute love the shampoo and conditioner and initially this dry shampoo was really great. However, I can still feel that there is some product left but when I went to use it last week it literally sprayed out a watery substance onto my hair, rather than a fine powder mist which is what it was initially. Maybe I was unlucky and got a bad one….but not sure I won't to spend my money on a full-size one if this happens again. A shame, as I really loved it for the first few weeks and it was lovely.
The ugly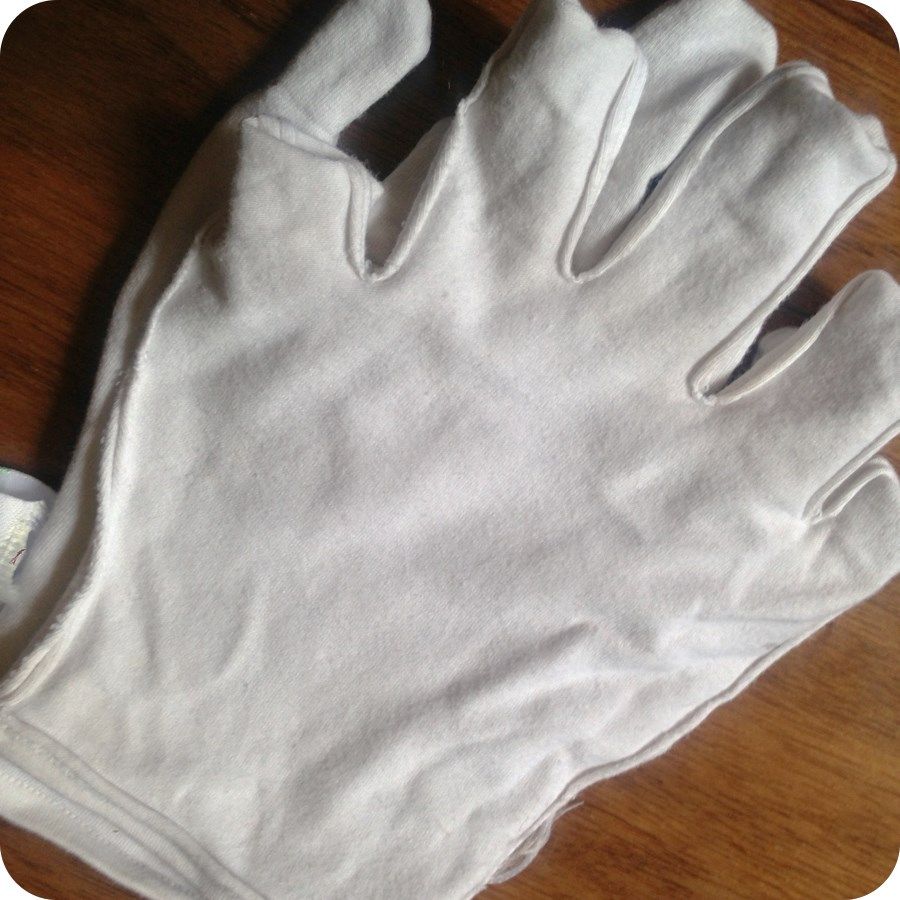 I don't really like to call anything 'ugly' and I don't think I will be putting many products in this lowly sector in forth-coming posts, but these were just shhh not great for me.
M&S manicure gloves. I suffer with terrible dry cuticles and I pick at them when I'm nervous or anxious, so they can get really sore. I use some great handcreams and oils but wanted some gloves/mitt things I could use overnight to really treat my dry hands. They are natural cotton etc etc but for a start they were tiny….ok I don't have small hands but they aren't huge…I normally take a medium in gloves but they were annoyingly small. I couldn't even keep them on a full night!
The way to use manicure gloves is to apply your hand treatment and then the gloves over the top so it really locks in the hydration. However after one demi-use (damn things were so ill-fitting) they felt really clammy and greasy and I didn't fancy much using them again. £3 I could have happily spent on an overpriced vanilla latte at Starbucks.