'I lay down my body in surrender to the elements. My spirit soars, wiser than before. A raw force of nature. Yet I conquer. Stronger. I arise victorious. I am the dawn spirit. A am the dusk warrior. This is the universe. I am magic. Welcome to the sacred hour.'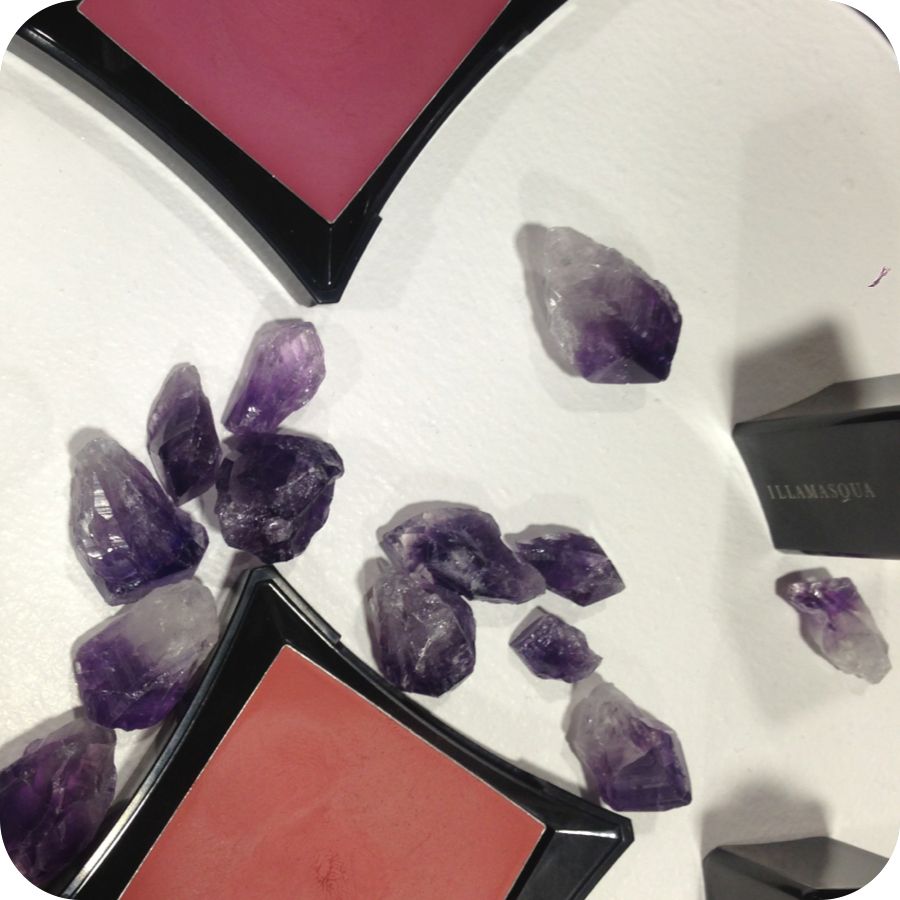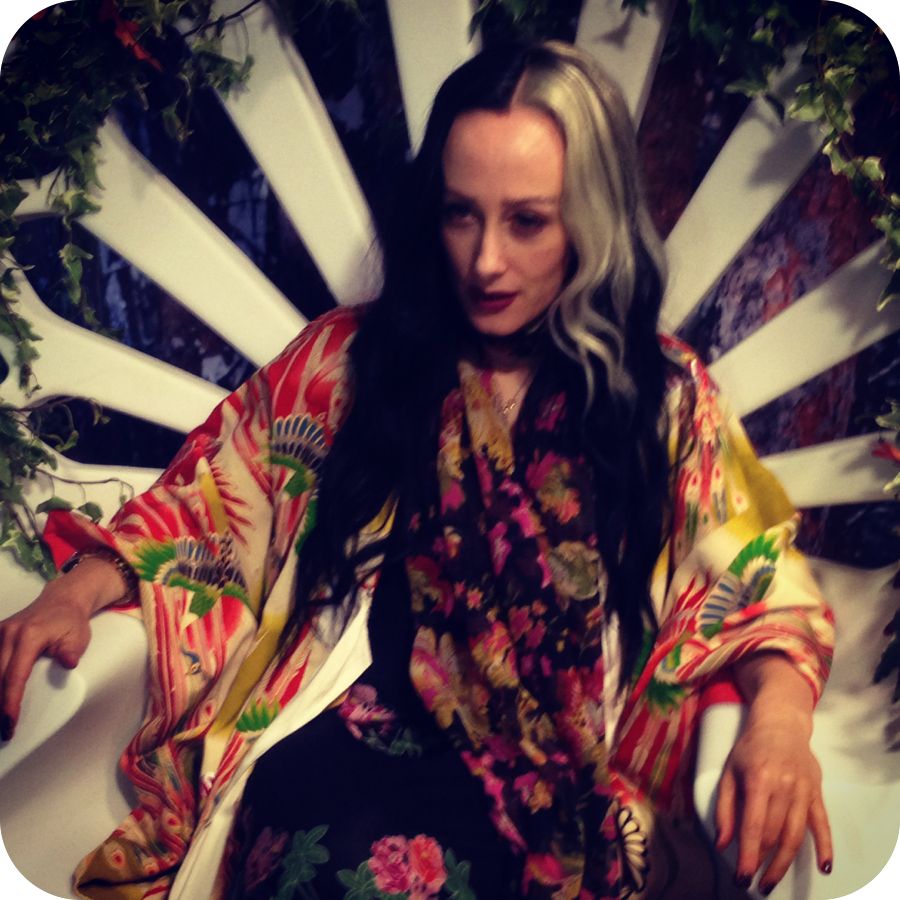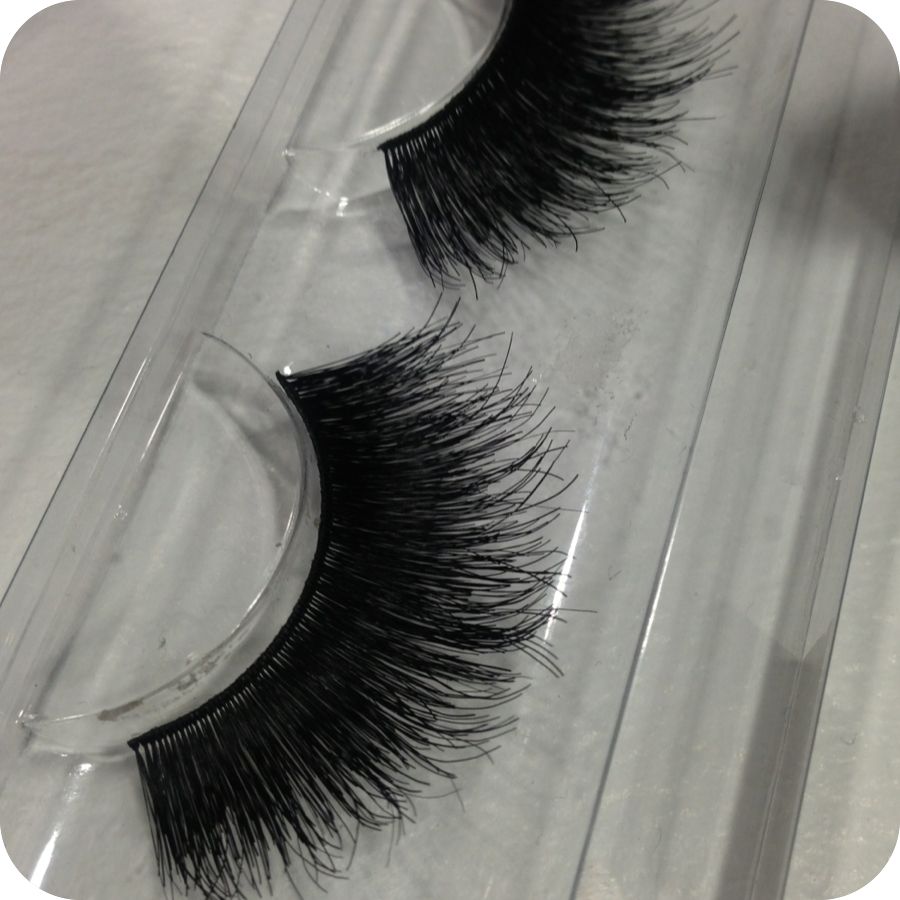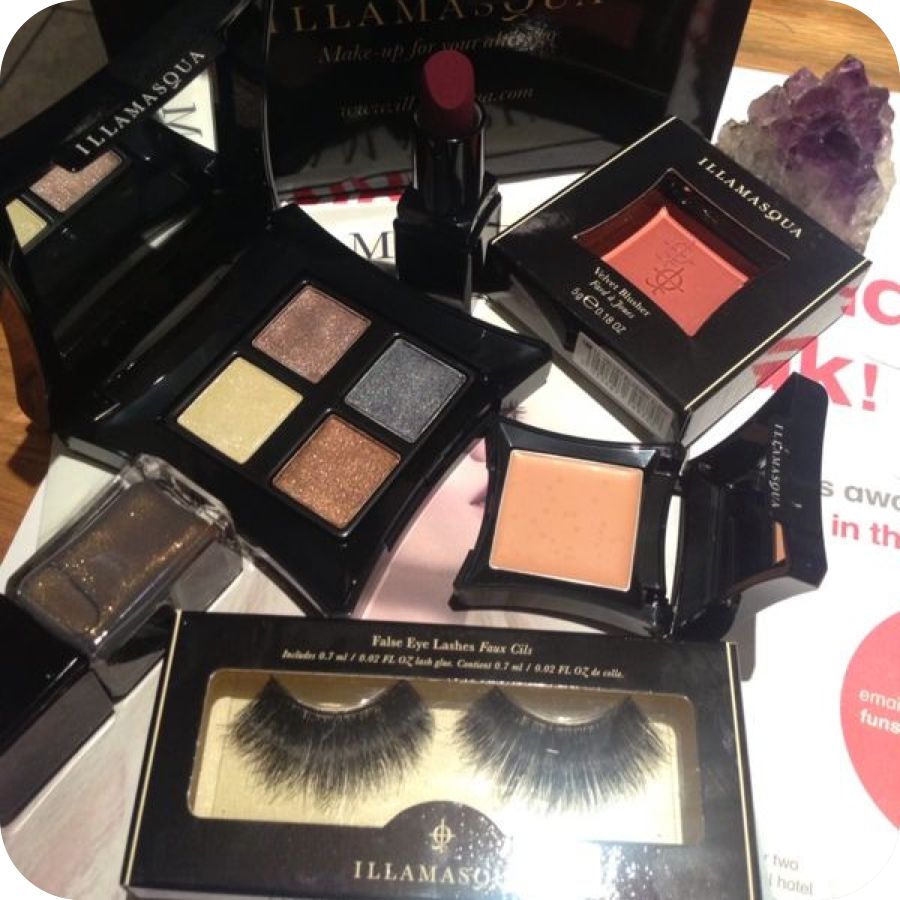 I love an Illamasqua new collection. They push the boundaries in this somewhat monotone makeup and beauty world and I am always so excited to see what they will unravel next. What will the names be? Will there be some crazy innovative new products? Will the colours be awkwardly beautiful??
I went along to a private viewing in Selfridges, where Alex Box was sitting and chatting to everyone, David was demo-ing his new baby, the skin base lift, and the general excitement/hype of the launch could be calmed by a crystal meditation on your way out. Perfect.
Inspiration behind 'Sacred Hour'
Alex Box: 'A moment to reflect your inner fire and strength; a spark that is ignited with the dawn, and rolls toward a raging fire with the dusk. Inside we have the power to fan those flames, connect with our spirits and open our hearts to greatness.'
David Horne: 'The Sacred Hour is a time portal for self-reflection, appreciation and empowerment. Let your inner spirit ascend, take flight and descend to rest.'
The collection
Reflection Palette [£34] An extension of the cream quads that Illamasqua currently do, this is a water-resistant cream-gel-mousse formula that applies really easily and blends beautifully. You may remember the quad from the 'Paranormal' collection which was translucent brights; this, in my option is a more 'safe' and wearable collection of shades. I really love the colours, and they work really well as solo colours, blended together and as bases for other colours if you want a more dramatic look.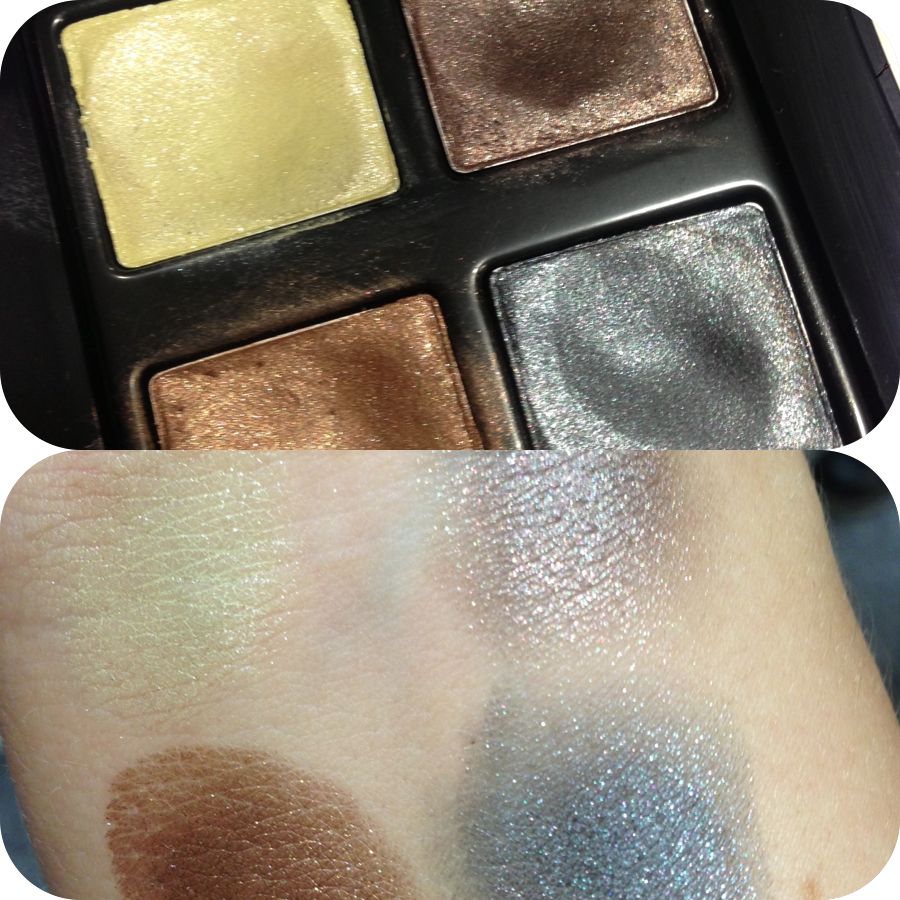 Velvet Blushers in 'Sleek' and 'Peaked' [£18] Cream to powder blushers in super wearable shades. Although they are long-wearing, they still have a slight 'glowy' finish. Velvety in texture and easy to apply with fingertips or a brush. Try dabbing a touch of gleam in Aurora over the top for extra radiance. Swatches below show 'Peaked' (dusky rose) L, and 'Sleek' (dusky coral) R.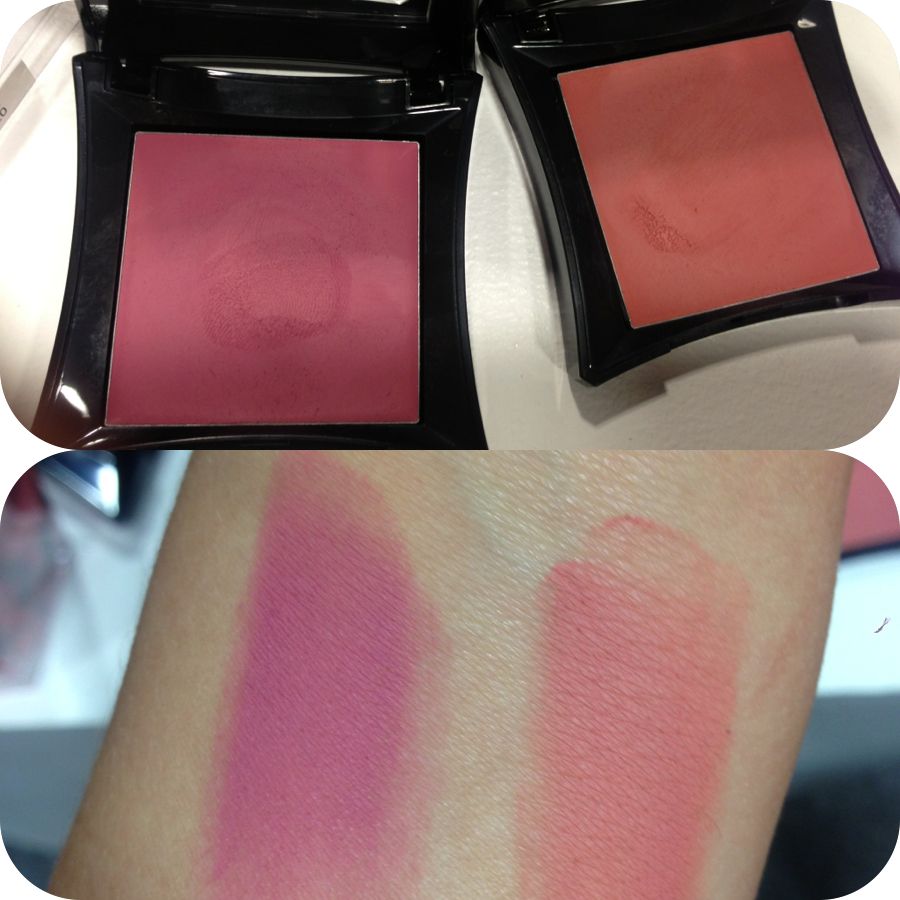 Lipstick 'Shard' [£18] Red Violet in colour, I absolutely love this. Loads of the Illamsqua crew, including the gorgeous Alex Box, were wearing this shade and it seemed to suit everyone.
Nail Varnishes 'Facet' and 'Hemlock' [£14.50] Two shades that represent dusk and dawn and inspired by opalescent crystals. Chip resistant and long-wearing as all the Illamasqua nail varnishes. they are some of my favourite! The lovely Mika from Illamasqua modelled the shades for me (below). Left is 'Facet', Middle is 'Hemlock' and Right is the two layered together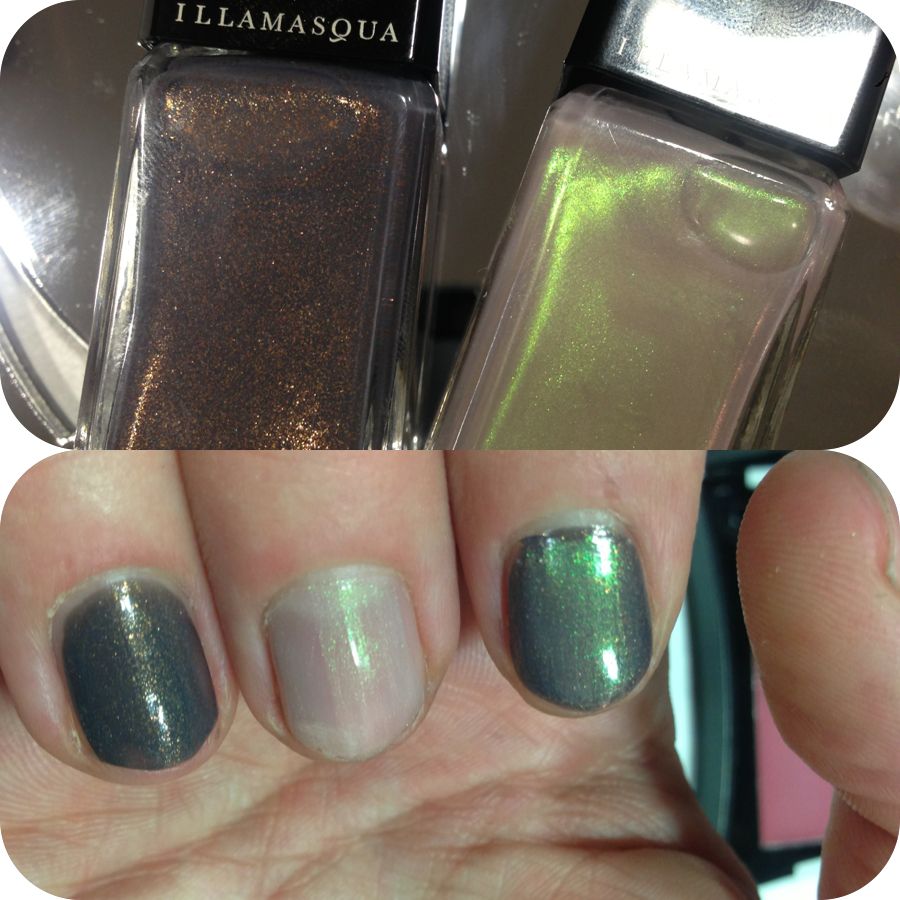 Lush Lash false lashes [£14.50] These are super fluttery and huuuge, very 60's inspired. Most big lashes like this have a huge strip, but they have made these with a thin strip so they will sit better and last longer.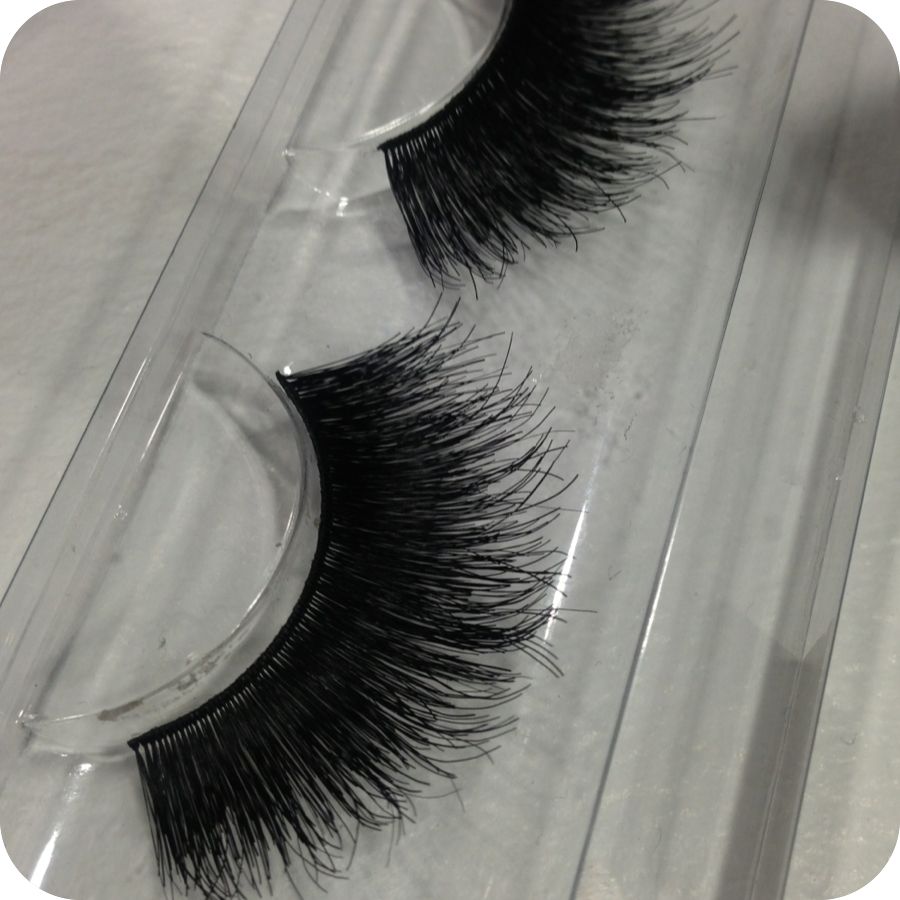 Skin base lift [£16] I was most excited by these. Brightening concealers that come in 7 shades (currently) based on the cult Skin Base foundation. Illuminating and brightening, these are ideal for perfecting and lifting the undereye area. White light is an absolute MUST for makeup artists; You can use this over any concealer to add brightness and highlight.
Altogether a lovely collection and dare I say it….almost 'normal'. By normal, I mean these are really super wearable….all of it. I will be doing a a makeup look ASAP using these products so stay tuned. It was also really lovely to catch up with David Horne, who is always so helpful and full of endless beauty knowledge.
Sacred Hour launches exclusively in Selfridges on Friday 09/08/13.