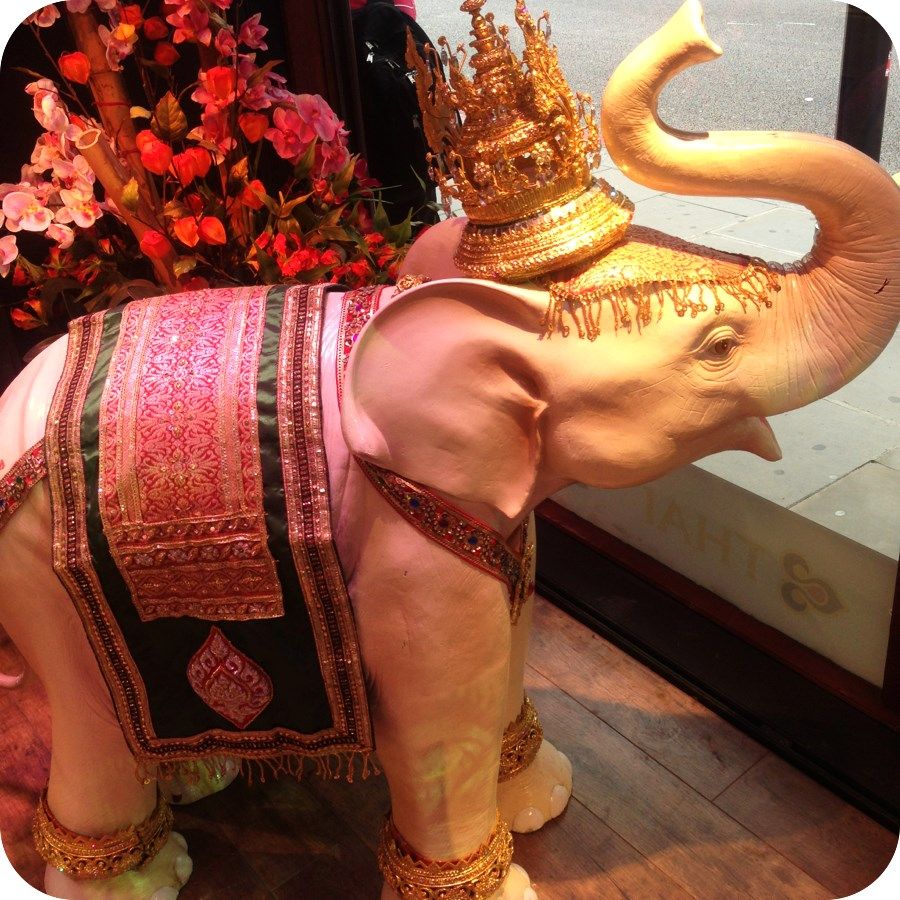 Currently in Harrod's there is a month-long festival of 'Colour and Light' which is celebrating the exciting crafts and vibrant culture that Thaliand has to offer. In amongst this is best-selling beauty brand ERB.
ERB is a luxury herbal skincare and home spa range from Thailand that is formulated with both natural and organic ingredients. The philosophy is based on Thai wisdom for soothing the body and indulging the soul and the name 'Erb' comes from an old Thai expression 'Erb – Im' which refers to the radiant glow in the skin of Thai women. This glow was said to signify a woman's physical well-being and spiritual contentment. The full range is free from mineral oil, parabens, harmful chemicals and is in eco-friendly packaging.
I went and had a look at the wonderful displays and offerings in Harrod's and I had a look through the Erb range which includes shampoos, conditioners, body creams, scrubs and all things spa-like. Everything I tried smelt and felt wonderful and I was particulary interested and bemused by the underarm detox mask: I have never seen anything like this! Literally a clay-based mask with bacteria-combatting ingredients to leave your pits deep-cleansed and (hopefully) fresh – brilliant!! A lot of the herbs and flowers that Erb use are common or native to Thailand such as Jasmine, Rice, Ginger, Tumeric, Bergamot, Lotus, Ylang Ylang and Tamarind, all things are absolutely adore.
I got to take home and try some of the products and I want to share with you my current favourite:
Body Serum [ Jasmine, Mint, Germinated Wheat, Red Rice ]*
I haven't used a body serum for absolutely ages and forgot how useful they can be for when you want a quick, fuss-free all over body hydration. This is literally fully absorbed and dry in under 30 seconds. Also has a few other key things to make it a great body product for me: It has a pump applicator, It smells wonderful and it has skin firming and brightening agents also.
The packaging is very ladies' kitsch boudoir I think.. I can imagine Benefit doing a range in these kind of bottles. It also reflects it's luxury ingredients and it's spa influence. This is ideal for the gym bag as it gives such a quick-dry boost of hydration without having to wait around before you get dressed. Am toying with the idea of donating it to my pro makeup kit too as this kind of thing is also great on set for models for instant backstage perfect pins.
This Thai festival/ celebration is finishing this weekend (24th/25th) so you still have time to go and have a look if you are in the area. It's on the far right of the store as you are facing it. To have a look at the other products currently available in the UK then take a look at the website.