I know Dr. Perricone for his skincare line rather than the 'makeup' bits but after trying this 'No foundation, Foundation' I really wanted to share with you as I think it is a brilliant product. As the name suggests, it is a very natural-finish foundation, which I would say reminds me more of a BB cream with a touch more coverage. I liken it to a BB because this foundation has skincare benefits and colour correctors so it isn't just a measly cover up. It contains SPF 30, DMAE (the perricone key skincare ingredient = spanx for the skin), Vitamin C, Alpha Lipoic acid and is paraben-free.
I had a small sample tube which I found, I'm not sure if it was in a goody bag or what but it gave me enough for a good 3 useages and enough for me to make my mind up about this product. It usually comes in a dark brown glass bottle with a pump.
NB: If you know anything about Perricone skincare it is prone to a slightly 'fishy' smell – some products more than others…this is because of the aforementioned 'DMAE'. I know some people have a problem with it in the skincare, but this foundation only has a very, VERY faint smell of it. It vanishes in around 3.4 seconds.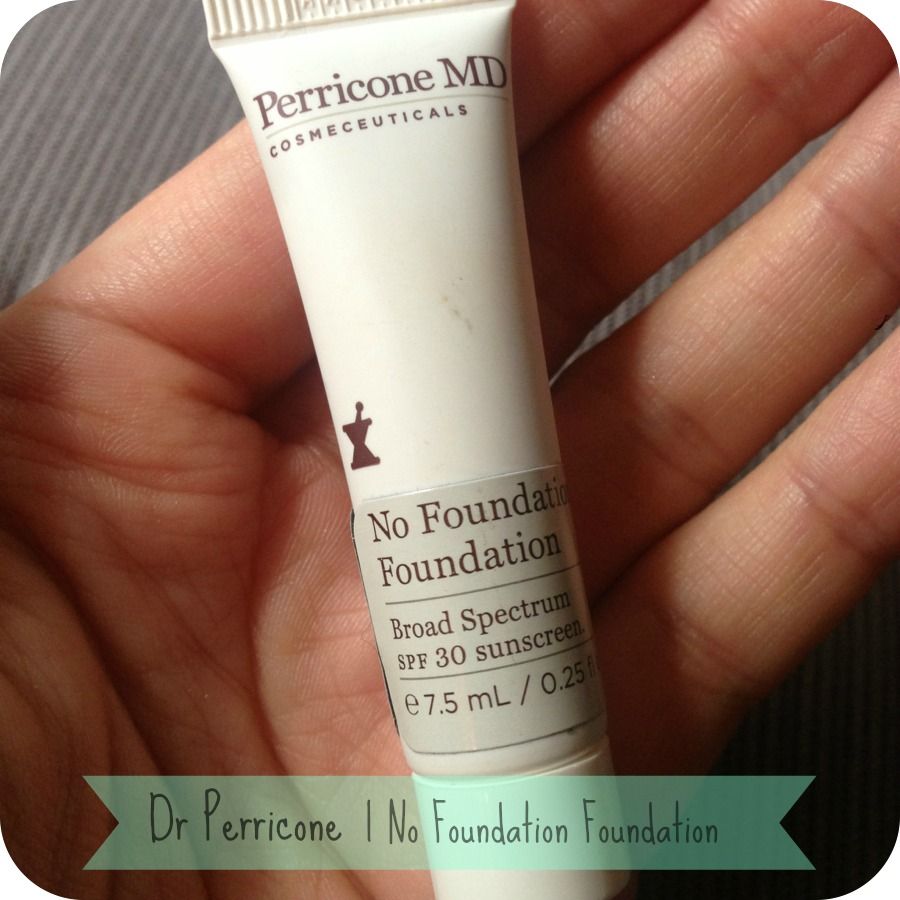 The coverage is light-medium. If you have reasonably good skin then this will be your friend. If you need a lot of help and cover then you could use this but you would need concealer over the top also. For me it is *just* enough for a natural daytime base. This only comes in one shade which will adapt to a lot of skintones because of how sheer it is, but this really isn't good enough – It needs at least another 2-3 to cater for more people.
The finish is beautiful and radiant. It imparts a healthy glow on the skin for that 'just-been-to-the-gym' dewiness. Oily skins may need to touch up with powder throughout the day. I am combination and it needed a few touch up's but lasted reasonably well during the day. It isn't the most long-lasting foundation by any means, but if we put it into the category of BB creams then it as good as any others I have tried. I find skincare & makeup bases absorb into the skin a lot quicker throughout the day, whereas typical foundations will last a little better. For me, I really loved this foundation: Not sure I can afford to buy a full bottle quite yet but when I have more money then I will definitely consider this as my winter skin base.
The Good:
Skincare & Makeup in-one
Perfect shade for me
Dewy finish
Skin feels really nourished & comfortable
SPF30
Paraben-free
The Bad:
Kinda Pricey
Not very long-wearing
Only comes in one shade
No Foundation Foundation costs £47 for a 30ml bottle.