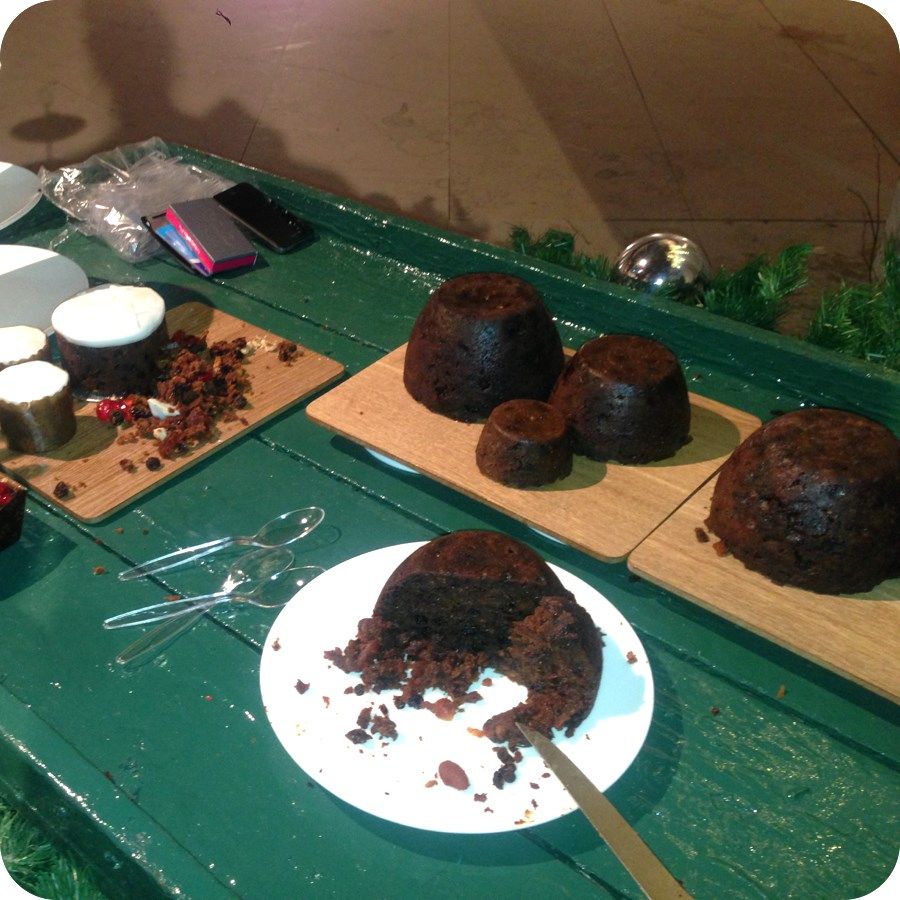 Ok, I PROMISE this is my one and only Christmas post. I wanted to share with you though, as I think you will be excited by it as much as me. Last week I was invited to have a look at what kind of things Selfridges will be bringing to us for Christmas. I met Santa, I listened to 'Deck the Halls', I ate a mince pie….and it all felt really wrong with a pair of Ray-Bans on my head BUT I saw some amazing christmas exclusive sets from the beauty sector.
Now some of these are collaboarions and products that will be launching into all stores, not just Selfridges, for example, the shu Uemura collaboration, but as always there will be some amazing, exclusive and eye-wateringly expensive sets, especially for Selfridges (£2000 Crème de la mer set anyone?!)..
Things that caiught my eyes over the mistletoe:
Shu Uemura collaboration : 2 palettes, beautiful colours, and as always, beautiful textures and pigments. The cleansings oil and UV primer will also come in limited edition gold packaging by Japanese artist Takashi Murakami. Plus some elaborate, womderful false lashes for the more daring. Sometimes they do limited edition gold lash curlers so maybe these will come back out for this collection.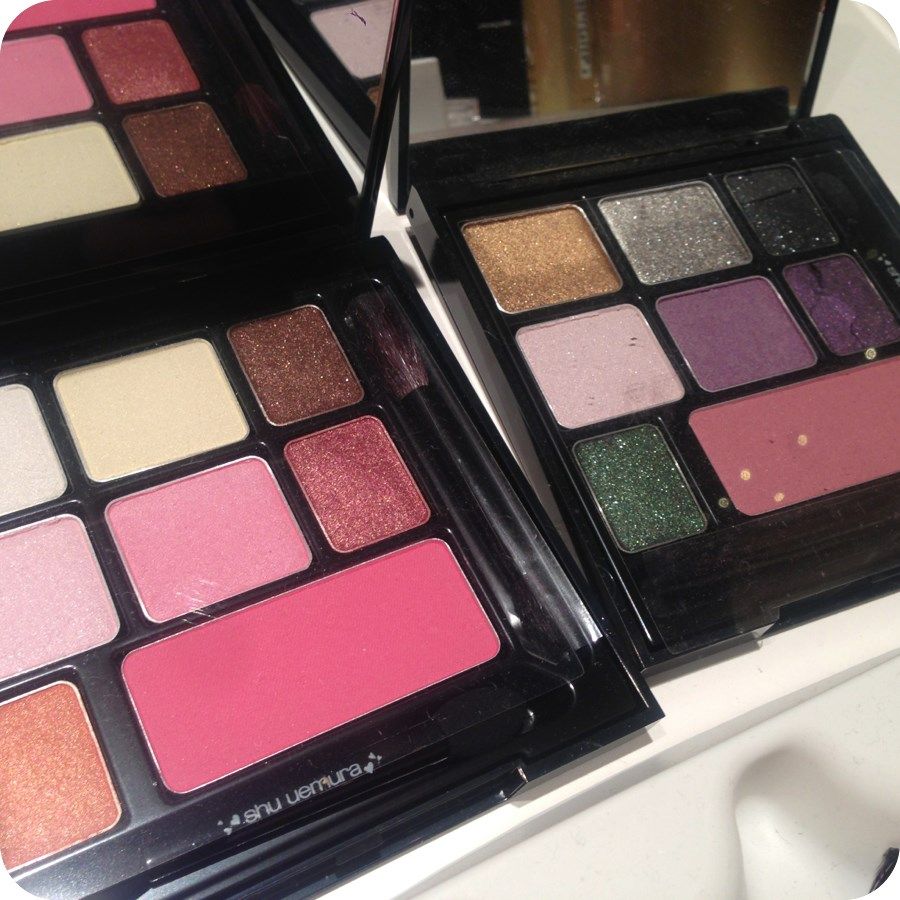 YSL are introducing this beautiful box set which contains ALL 24 of their gorgeous full-size nail polishes, including some colours that are no longer available. This is literally a lifetime of nail shades. I think this is around the £400 mark.

Illamasqua: I was probably most excited about this. (not probably, I really was)…. In a beautiful huge wooden box, you get 10 empty illamasqua polishes. This costs £350. So obvs not staying in this sad, empty state. You then book in to see Monsiuer David Horne himself at the Beak Street Illamasqua store for a 1-2-1 consultation and he will CUSTOM-BLEND you 10 polishes. This is amazing. so literally you will have 10 polishes from Illamasqua that are complete 1-offs. I actually think I am going to buy this for myself. Ps they WILL be limited and not sure of the numbers yet.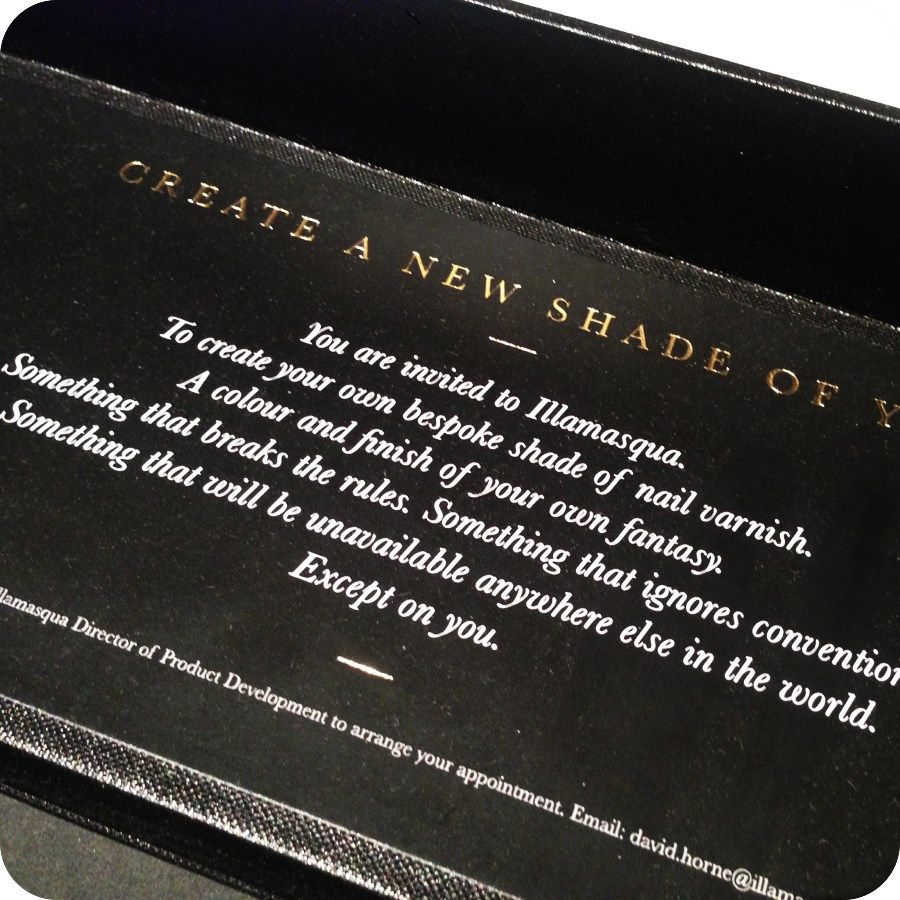 Also from Illamasqua is a ticket for a Masterclass with Alex Box. This will take place at some point in January 2014. You then will get to partake in a small and personal materclass session with Alex herself, where she will show you the new Spring 2014 collection, and you get to walk away with the whole collection. J'Die. Don't know the price on this but it will be released soon from Illamasqua.
Finally…not something I saw at the Selfridges event but a little heads up on a really exciting Christmas collaboration. NARS will be doing a Christmas collection with photographer & creative extrordanaire Guy Bourdin . This will hit counters in November. Really cannot wait to see more information on this, as at the moment is is being really closely guarded and I can't seem to get any information from anyone.
Feeling in the Christmas mood yet?…yeah I thought not..