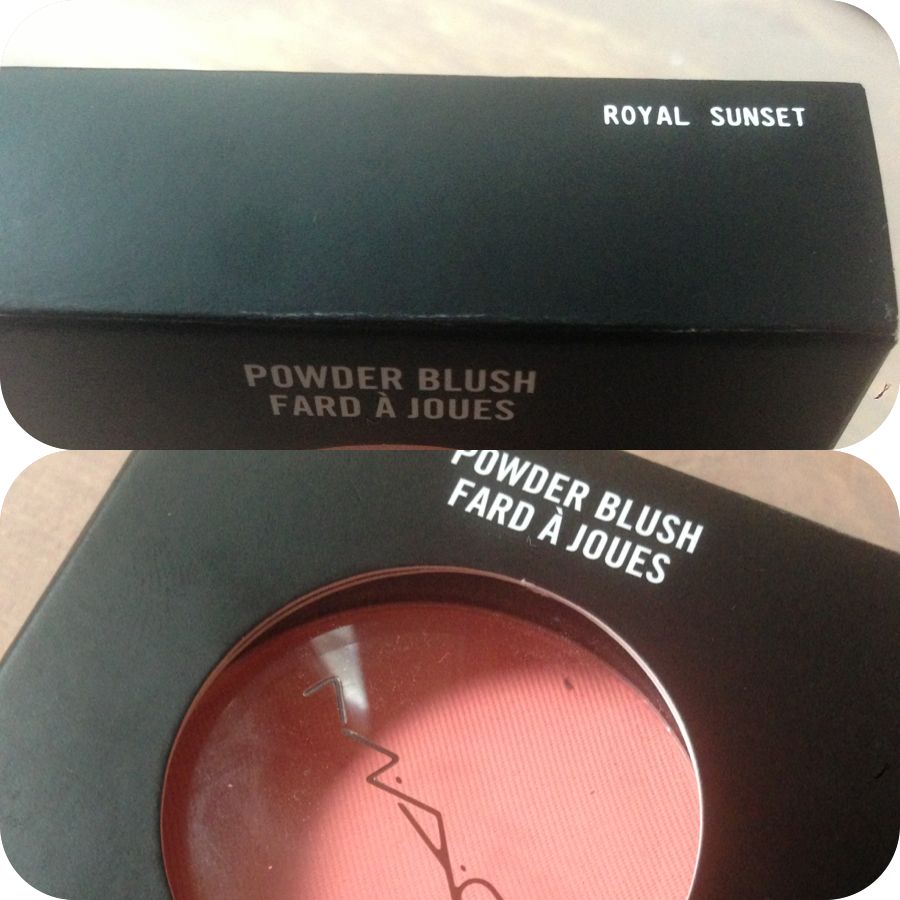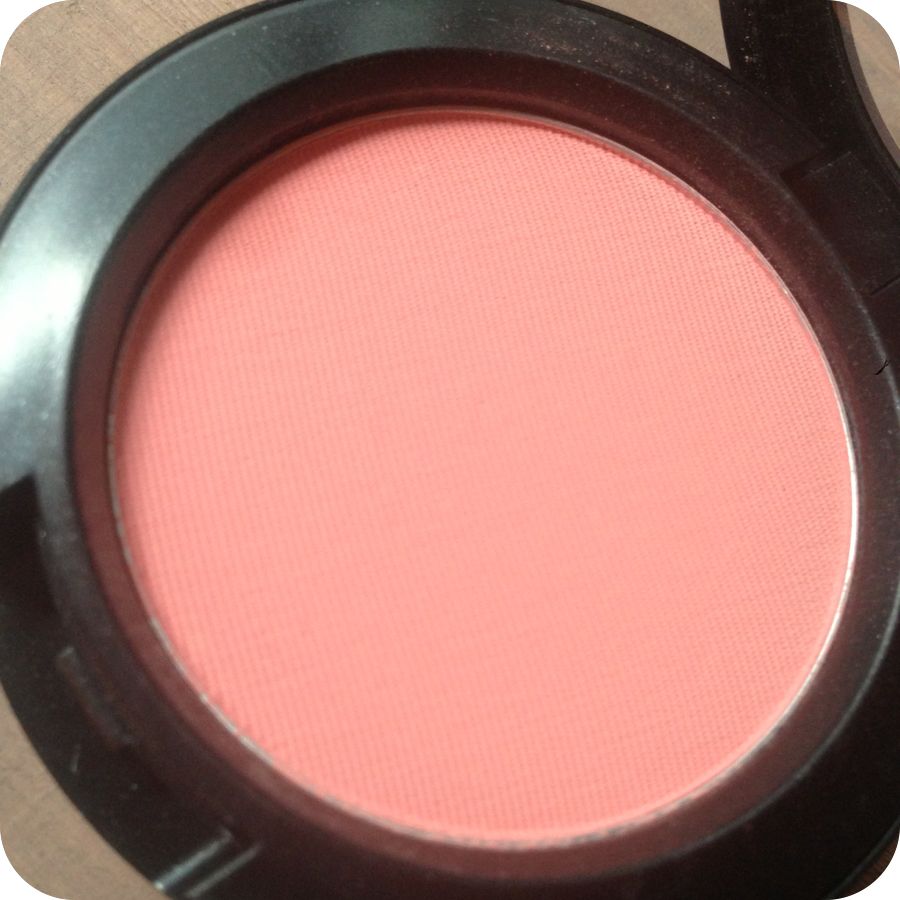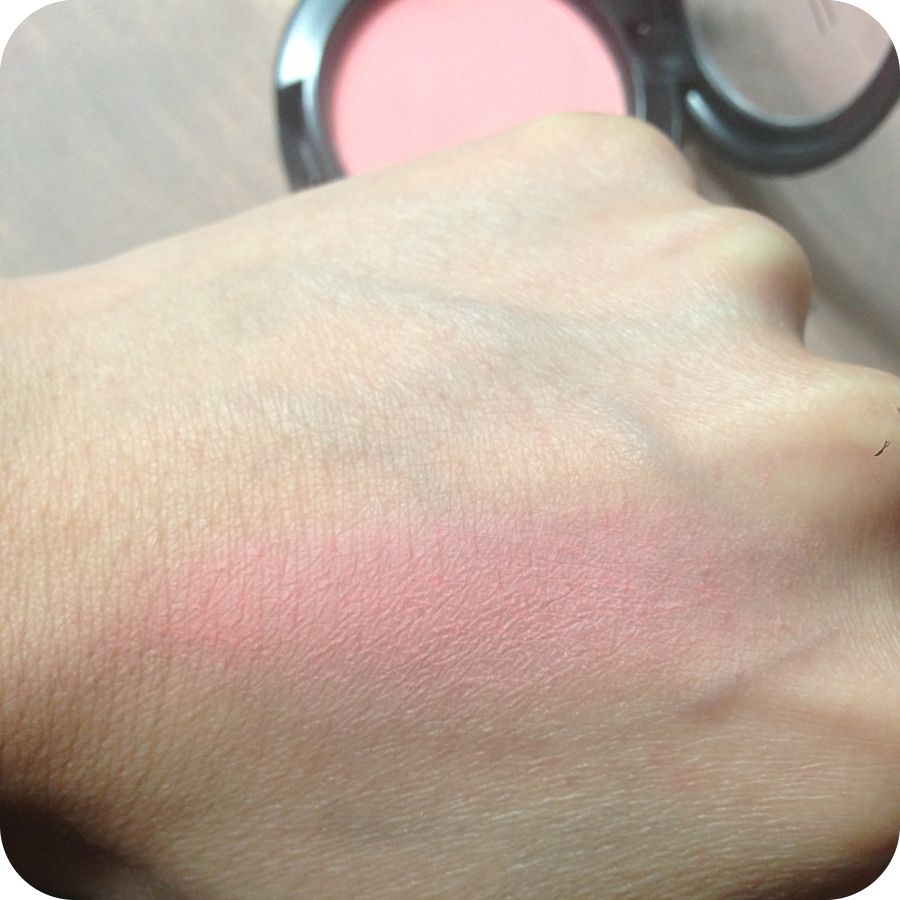 This is a bold statement, but I think I have found my favourite blusher I have ever tried. This is from the [sold out?] 'All about Orange' collection from MAC and I bought this blusher along with the sweet and sour lippie.I am not one normally for buying into limited editions and new collections, but I really think this was one of the best I've seen from MAC and I hope it's not all gone forever!!
It is a satin powder blush so a semi-matte finish and has a good pigment/colour payoff. I actually have only ever used MAC blushers in my pro kit as they are really handy in the 6-well palettes, however I've never found a shade that I loved for myself. This has changed!! It was the colour that drew me to this….it's a beautiful peachy/coral shade but with undertones of pink….I read the Sunday Girl's review on this and she described it as 'Flamingo pink' and it's exactly that!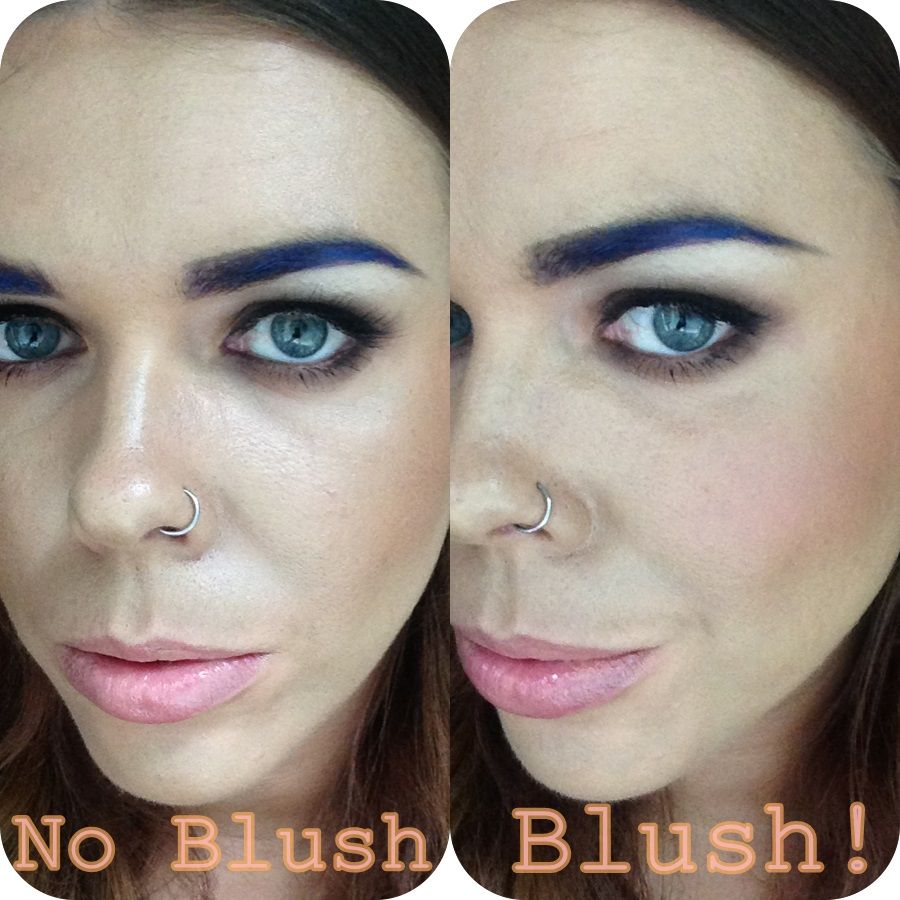 I think this would work well pretty much on all skintones, and I personally love coral tones (lips n cheeks) when I have a summer tan. Such a good way to perk up a washed out face. I can't fault this blusher at all…..it's absolutely perfect and no way is this going into my kit, it's ALL mine. The only slight negative thing is the MAC packaging, I have had quite a few where the plastic clear bit pops out…continuously..which can be a bit annoying.
Did you manage to get your hands on any of the 'All about Orange' collection? My review of the Sweet and Sour lipstick can be found here.
PS Yes I have blue eyebrows.