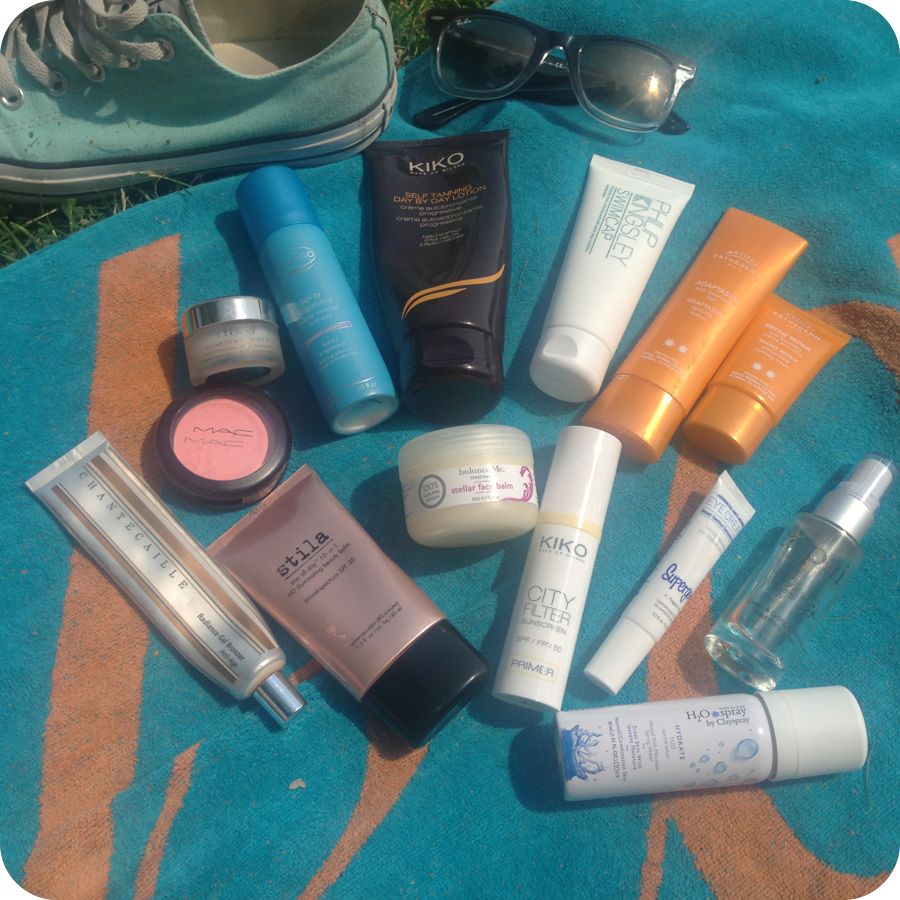 Hot hot HOT in both senses of the word…..products that are must-haves for these summer days / holidays/ weekends away or just a picnic in the park. My trusty tried & tested.
The protectors
Heat is glorious and we all feel great with a tan, but as we all know too well, it is also very damaging when we get overexposed. Protection is absolutely essential to keep your skin and hair looking gorgeous and healthy.
Instituit estherderm. The BEST protection /suncare that money can buy. These guys are a wayyyyy ahead in their advancements and technology than any other suncare range on the market. Expensive (!) but I literally cannot be without anything else now when I am tanning or on holidays. You won't burn if you use this correctly AND your tan will be deeper and last longer than ever before.
Supergoop eye cream. This is the only eye cream I am using this summer, with an SPF 37 , that's the highest I've seen in an eye cream! I don't know many eye creams that use SPF let alone one this high. A lot of people worry about reacting when putting SPF around the eye, but this is designed for sensitive eyes and is ophthalmologist tested, whatever that means. Packed with anti-ageing peptides and also has light-reflecting mica to instantly brighten the eyes. Also has a great cooling metal applicator to instantly soothe the delicate eye area. Paraben free.
Kiko City Filter. If I'm not sunbathing as such, and want to wear makeup then Kiko do this brilliant city filter SPF 50 primer. Feels nice and light, keeps your makeup on in the heat AND gives you SPF protection. Score. Perfect for festivals and when you are just out and about. Also a great dupe for the Chantecaille SPF 50 primer which is eye-wateringly expensive.
Philip Kingsley swim cap. A MUST have haircare product for the sun. Swimcap is a lightweight cream that you comb through your hair before you go out in the sun. It literally acts as a swims cap and protects hair from the sun, chlorine, the sea and anything else damaging. Put in your beach bag on holiday and pop it on as soon as you come out of the water. You then just shampoo/condition it out as the end of the day.
By Terry baume de rose. This only just slipped into the protection category as it's not a really high SPF protection. Ideally on the lips , I would try and use more than an spf 15 especially on holidays and long exposure to the sun. In the English summer this is perfect, has a slight petal pink tint and is a great lip balm too.
The Makeup
Fuss free, light and long wearing is all on the list of priorities for my summer makeup favourites.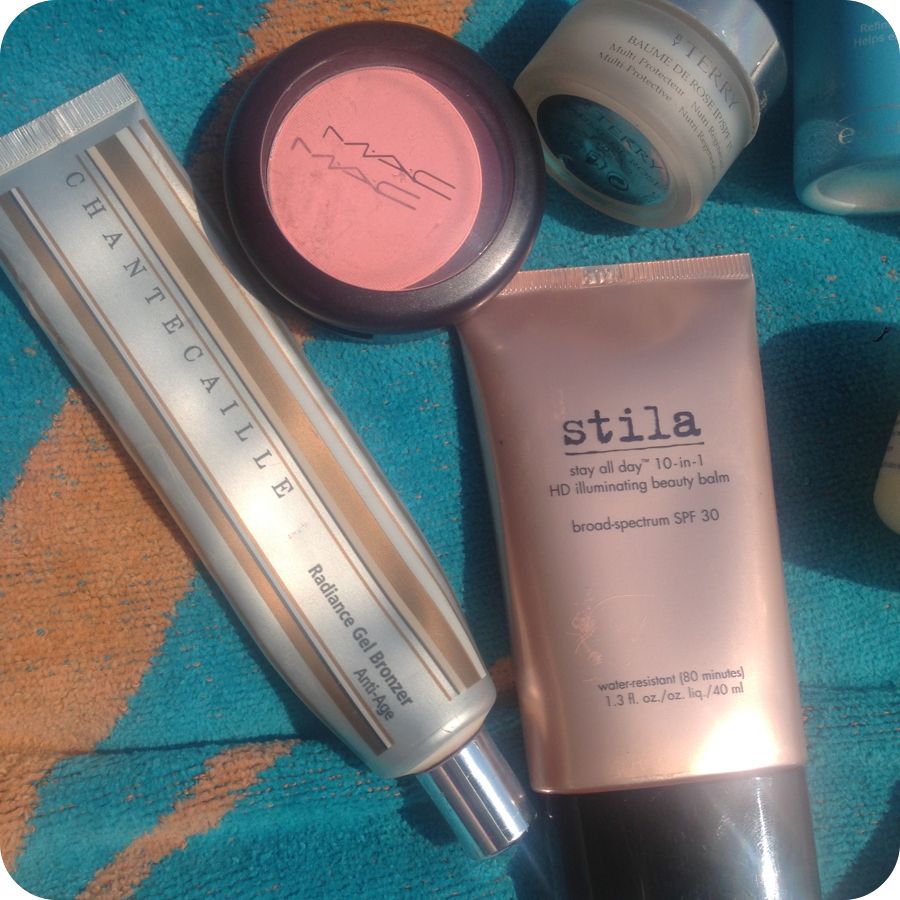 Stila HD illuminating beauty balm. My favoured BB cream I am yet to find. Great colour for me, lovely dewy finish and just enough coverage with a few dots of concealer over the top. Spf 30. Full review here.
Mac royal sunset blush. The bestest, most summeriest, most coral pinkiest blusher I have ever found. So perfect with a tan. Full review here.
Chantecaille radiance gel bronzer. Multi purpose and easy to apply, this sheer liquid gel bronzer delivers a light-reflecting radiance. Enhances your natural colour and gives a healthy glow, and is also pretty long wearing. A good tip if you are going on holiday is to take something like this along with you to mix in with your foundation to add depth as you get more tanned over the week. Mini review here.
The spritzers
Great for having in your handbag to re-hydrate your skin and also to cool you down on the go.
Pai skincare, Lotus and orange blossom toner. I am a huge sucker for orange blossom so for me this smell just instantly calms and soothes me. This is more of a toning spray/skincare than merely a handbag cooling mist, but I use as both.
Clayspray waterspray. This came with my SprayClay mask and I really love it as a face spray. Really cooling and it is infused with minerals & spring water to give your skin a nice boost. I love the aerosol-style spray on this so you don't have to keep on pumping it. Really convenient to use and produces a really fine mist.
Mask & water spray review here.
Other necessities/ AOB
Some other little gems that will just make your summer living a bit easier.
Kiko gradual tan. This is my favourite daily / gradual tan. I love it because to me, it feels more like a body moisturiser than a tan, it is really buttery and hydrating but also gives you a very subtle bit of colour and glow. If you are feeling a bit pasty then apply a couple layers of this before you bare all. Full review here.
Thalgo Spray Frigimince. This is a body spray designed to ease water retention and puffiness in the legs and ankles. I always get a little swollen if I am on my feet all day so I have been spraying it on my lower legs. Feels ice cold after applying it so don't put this near your face! (It's likely to sting like a mother.)
Balance Me Stellar balm. This is such a handy multi-purpose balm. It triples up to treat and soothe all kinds of things from chapped skin, lips, dry hair and can be used pretty much anywhere over the body. A cleaner, more modern version of the 8-hr cream. Full review here.