I was so excited when these landed on my doorstep. I am a huge (super) fan of GlamGlow as both of the masks I have tried from them have been absolutely amazing. Review of the SuperMud mask is here and review of the YouthMud is here. YouthMud is the best mask I have ever used. Anything new from them, in my mind is bound to be another beauty must-have.
The latest offering, BrightMud is a world's first mud mask eye treatment and it has a completely innovative formula. I personally have never seen or used anything remotely similar to this.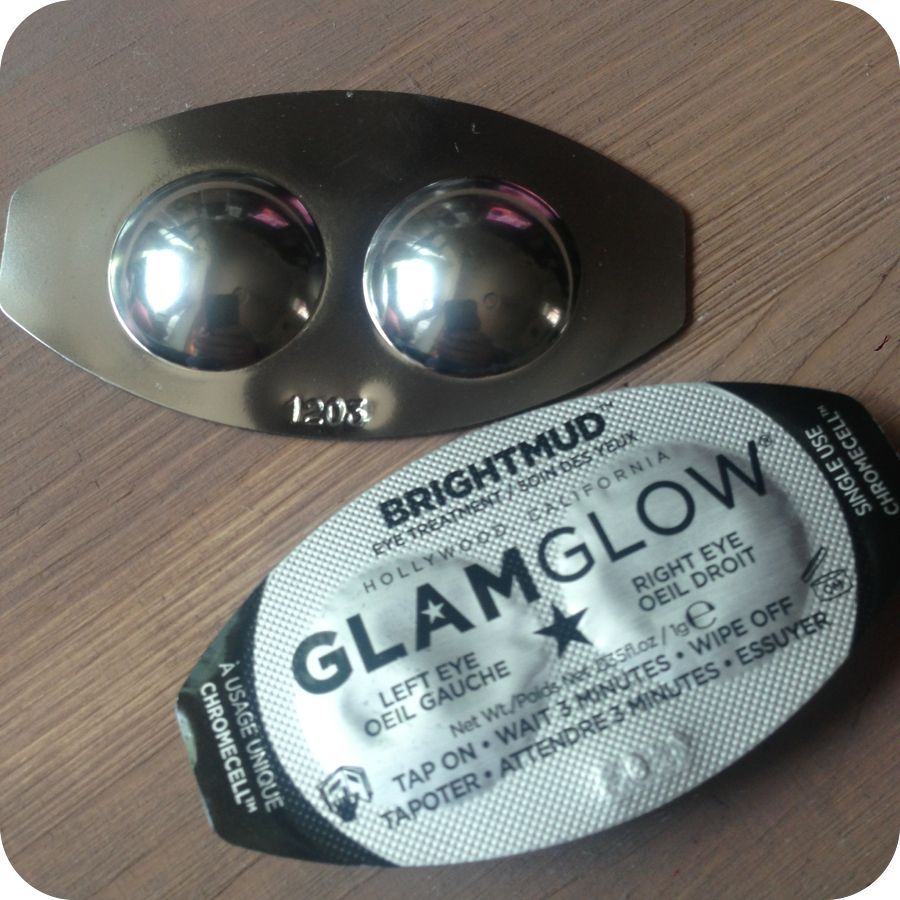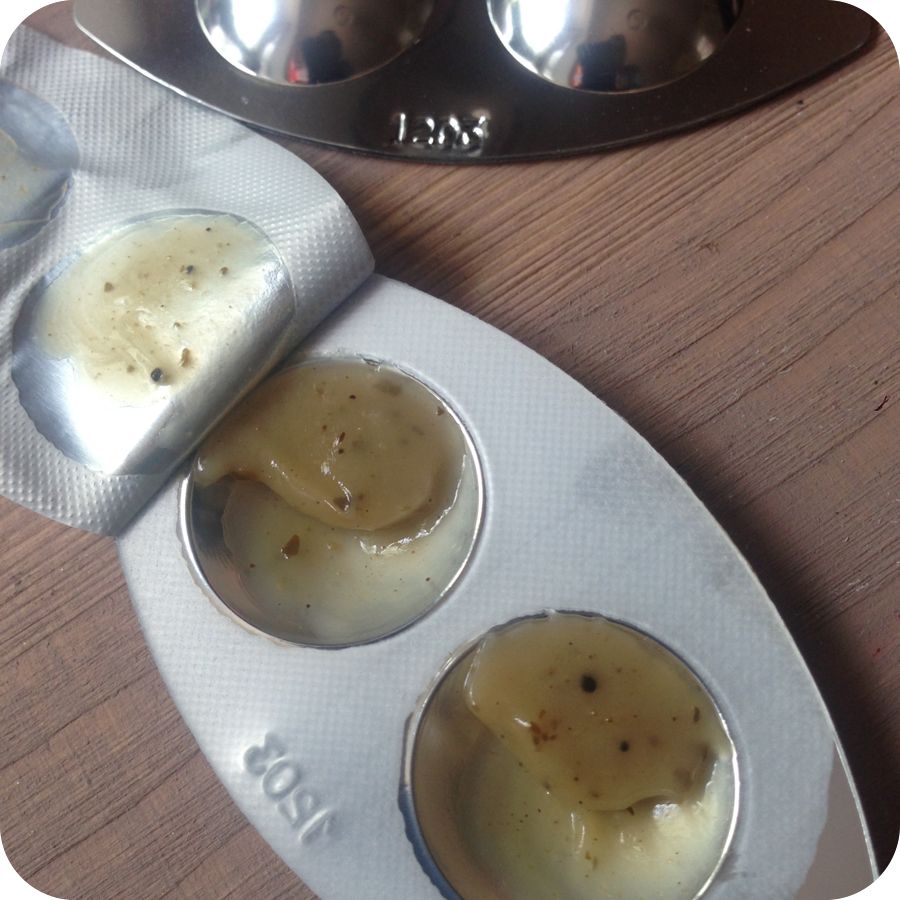 [The blurb] It is a treatment that will give instant radiance, plumpness and hydration to tired, puffy or just any eyes. It has a powerful cocktail of ingredients including 6 types of caffeine combined together to stimulate, awake and flush out toxins. It will also smooth & soften fine lines with 5% Juvalene (retinol-like anti-ageing ingredient), give hydration with both instant and long-term results.
[The Science/ Ingredients] 14% Nitroffeine (6 caffeine sources) work on circulation & drainage. 5% Juvalene (retinol-like anti-ageing). Cyclic peptide to smooth and plump fine lines. TEAOXI peppermint leaf to give an instant cold compression & de-puffing. Also Vitamins A & C. Now let's move onto the exciting part.
[How to use] Tap on, wait 3 mins, Wipe off.
The mask comes in a single use duo packet, which GlamGlow call a 'Chrome cell'. Peel off the foil top and there is exactly the right amount of product to use on your left and right eye, almost like a glamourous disposable contact lens packet. Tap the gel-like mud mask underneath the eye area and leave for at least 3 minutes for the treatment to properly work, then you can simply wipe off. No need to rinse or use water!
The gel-mask absorbs quite a bit into your skin over the few minutes, but you still need to wipe it off because you can see the little black dots which is the peppermint leaf.You can also use these OVER makeup, although I'm sure it is more beneficial to use it prior to application.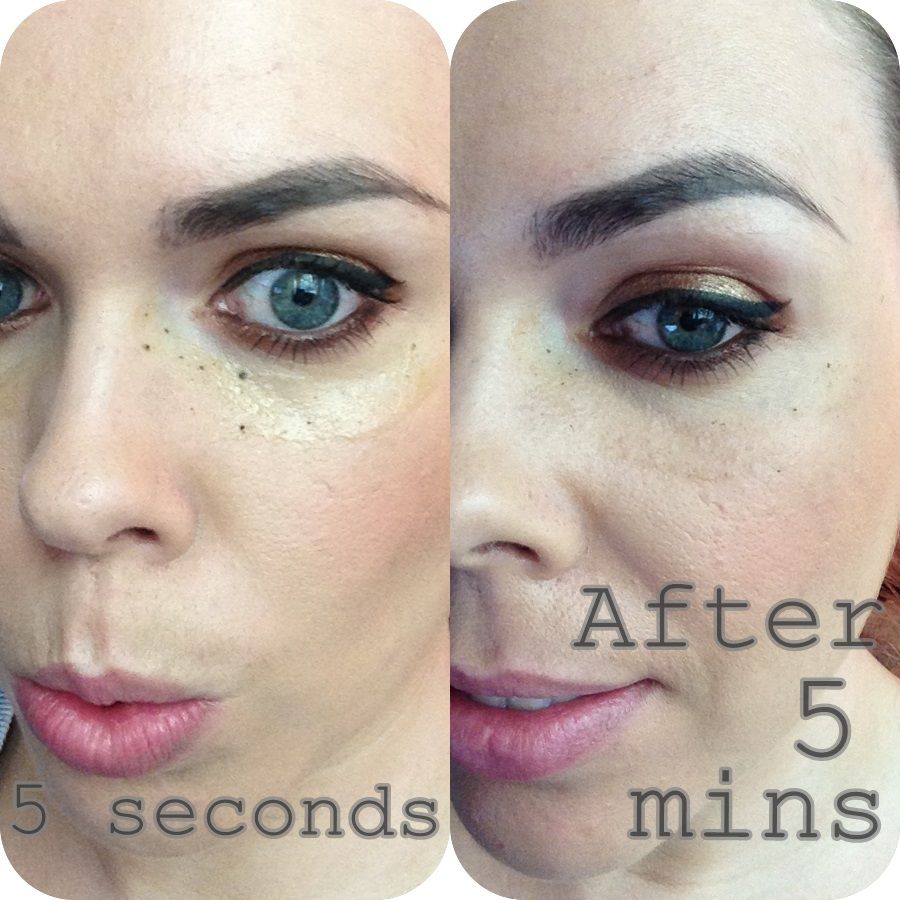 [My experience] Upon application it has a nice coolness (peppermint leaf) and a touch of *zingyness* to the eye area. when I say zingyness, it doesn't sting at all…I know some people found the masks a bit too active, but this is nothing like that. I left it on for around 5 minutes and wiped off with cotton pads. It left a very fine layer of hydration and my eyes did feel really refreshed and plump. I could still feel the fresh sensation under my eyes for a good hour after use. Hello hangover cure. psssssss I got two usaeges out of one 'eye', so If you only peel the foil back over one, you can save the other for a second treatment. Superscrimper right here.
Now as I have said before, I don't really suffer with puffiness or dark circles, but I can bet any money it will be instantly visible on those of you who do have those problems.
This, as a professional makeup artist, is going to be an absolute must-have saviour for red-carpet and over-tired models. These are going to be Available from next week online, priced at £49.99 for a pack of 12.