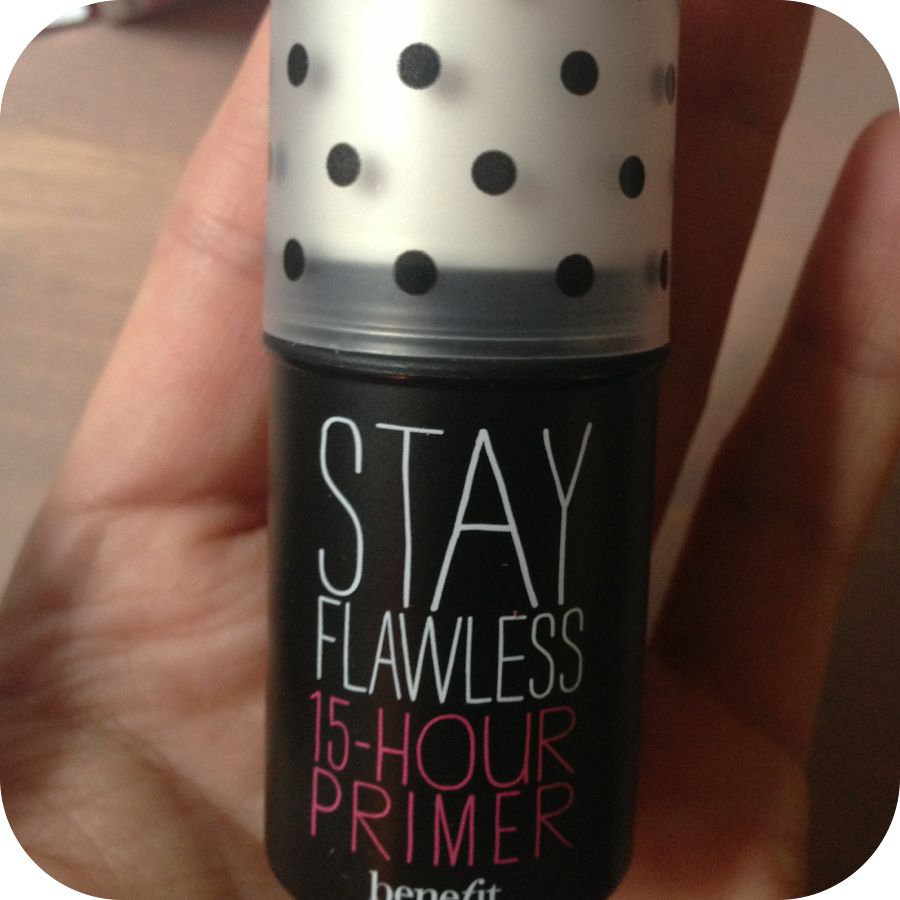 A few weeks ago I was invited along to a the London bloggers' launch of this new makeup magnet from Benefit. It was in an 'Ice bar', where we actually got to go into an igloo-type bar made of ice, drink cocktails out of freezing ice glasses (brrrr) and hang out with the lovely team of Benefit girls. As always the party was interactive, fun and full of exciting information about their new little baby.
PS What is Primer?
I've just added this lil' bit in…as I thought…some people may not even know if they need a primer or have never used one. A primer is primarily a shield in between your makeup and your skincare. It allows your skincare to penetrate the skin and do it's thang, it allows your makeup to sit over it and do it's thang. Some people may not need one, or have no problems with their makeup staying on….but if you struggle to find the right foundation to suit your skin, find it evaporates before you arrive at work ..then a primer could be just the thing you need to make your life easier.
Technology, skincare and makeup is moving so quickly there are primers/bb's/all-in-one's all over the place, but I still stick to my facecreams as skincare, my primer as a primer and my makeup as makeup. Remember the 'Wash-n-go' craze back in the early 90's? Wonder why that still isn't going strong? Yeah, that.
Stay Flawless.
The stay flawless primer is a twist-up invisible gel stick that works on all skin tones & types to keep your makeup locked on and looking fresh for up to 15 hours. Perfect for those of you who work all day and party all night…festivals, humid climates..or just if you have a problem with makeup sliding off your face before lunch.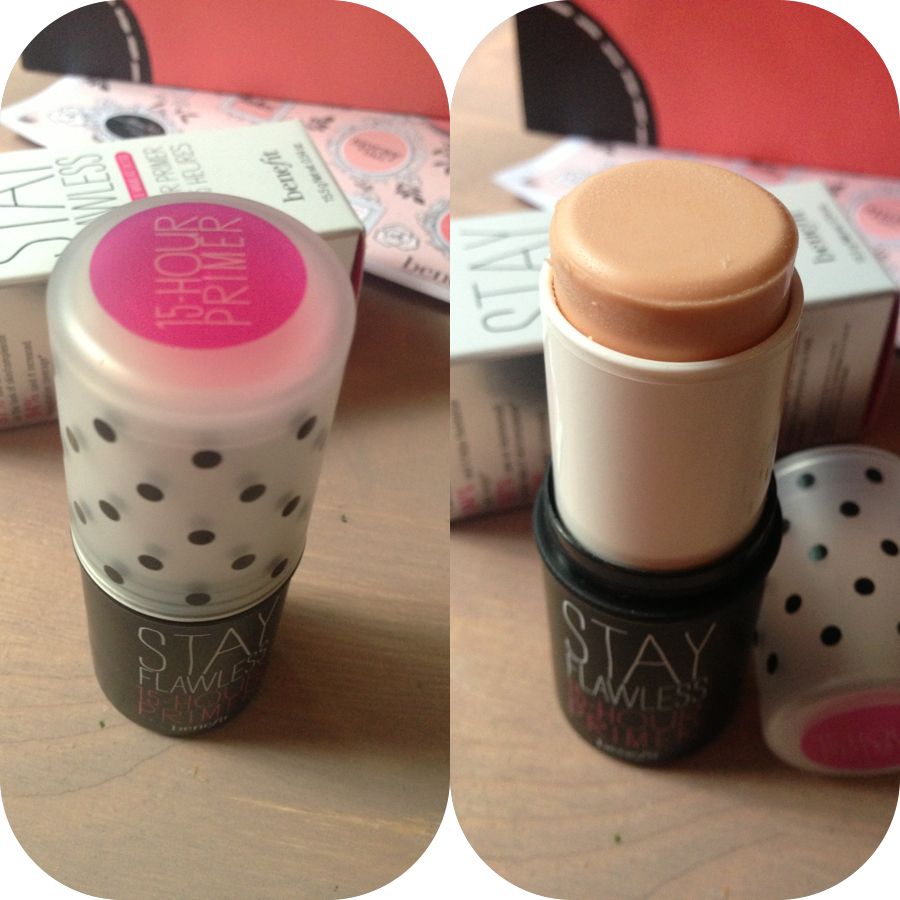 I love the fuss-free packaging and application is easy and quick. My initial thoughts is that it makes my skin feel really smooth and hydrated at the same time….ok, have you tried the fake-up concealers? (review here)..if you have, imagine it to be like that, without the concealer bit in the middle, a very similar cooling and smoothing feeling. If you haven't tried fake-up, my apologies, but you really should: it's my no.1 under eye concealer at the moment and have used it daily since the launch!
Now because I have oily skin, I usually opt for foundations and skincare that specifically won't make me oily, so actually I don't have a problem with makeup staying on my skin. However, using the 15-hour primer definitely improved the finish of my foundation, and made application A LOT easier. It is also great for refining pores.
Looking at the ingredients, it does actually contain a bit of oil….so if you are combination/oily ( I am, and it's fine) then maybe try a sample on counter before you buy to see if it is compatible. This, however will definitely be a really great primer for normal-dry skins, I find a lot of these primers really use the science of mattifying the skin to make a product stay on, but for dry skins, this really is not a good look…..so it is nice to have a primer which is a bit different.
I have numerous primers or such-like products from Benefit….Dr FeelGood , Pore-essional, That Gal and now the stay flawless. So how do you choose? I've done a litte cheat sheet type thing so you can kind of gauge what is right for you, depending on what you want and your skin type.
BENEFIT PRIMER CHEATSHEET!
Dr Feelgood [£22.50] – not a primer as such, but widely used for primer/ to prep the skin for makeup. It contains blemish battling tea tree, and this is great for refining pores. This is kind of the original 'nano-blur' dare I say. Can be used over makeup to set it and also throughout the day to reduce shine/mattify. This has taken a bit of a back seat since the other, newer primers have appeared, but this is still one of my favourites, which reminds me I MUST buy a new one.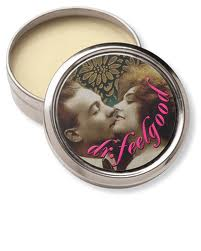 That Gal [£22.50] – This is my in pro kit and I like it because it is a skin-brightening/ radiance primer. It is a slightly pearlised pale pink which is great for perking up dull skintones/ older biatchaz and normal skins. Pink toned products are particulary good on sallow skintones, again, why it can be great for more mature ladies. Pink = youthful and cherub-like.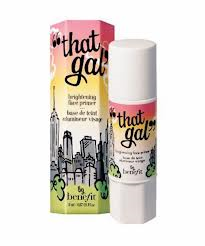 Pore-fessional [£24.50] – I think this is the best one perhaps for combination-oily skintones. As it hints on the tin..it is great for refining pores and smoothing the skin. Leaves the skin satin-matte so not dry as some can be, and foundation sits over it really well. It is a translucent cream/paste and works on all skin tones. I have this in my kit also and find myself using this on loads of guys too – they love it! It gives them more perfected skin, but they feel like they are still 'manly' and aren't wearing that awful stuff called makeup. With this one, less is more, you really don't need a lot.
Stay flawless [£24.50] – The most fuss-free. Quick application, and I find all over the face and under the eyes it works a treat. Best for normal-dry skins, but as I have said, it works great on my skin and I am oily. Leaves the skin feeling comfortable and satin-like. Great for those who are on the go and like an easy application.
They do another 'That Gal' primer which is more illuminating, I think, and maybe some more I may have missed, but either way, get down to your local counter and swatch and try them for yourself to see what is best for your skin and needs. Have you tried any of these? Any favourites that I have missed out?