I wanted to introduce you to this skincare range, because I have been using a couple of the bits over the last month and I am pretty impressed. Balance me has a philosophy which is 'Beauty that works naturally'. This is a skincare brand that was founded in 2005 by two sisters who made the intial products in their own kitchen! With a lot of love and determination, this range is now available in hundreds of outlets and has won numerous awards. The skincare uses high-tech yet natural ingredients to create bespoke and aromatic blends that aim to protect, balance and enhance the skin.
Non of the products contain any *nasties* ; no parabens, sulphates, petroleum, mineral oils, silicones, dea, pegs, propylene glycol, artificial fragrances and colours.
I was lucky enough to be sent the cleanse and smooth face balm, the stellar face balm and the congested skin serum. I am backed up with cleansers at the moment so haven't had a chance to try this, but I have been using the skin serum and the stellar face balm.
Congested skin serum
This has really attracted my attention. It is a super lightweight serum that contains spruce knot, eucalyptus and lavender which is a natural anti-bacterial and skin soothing treat.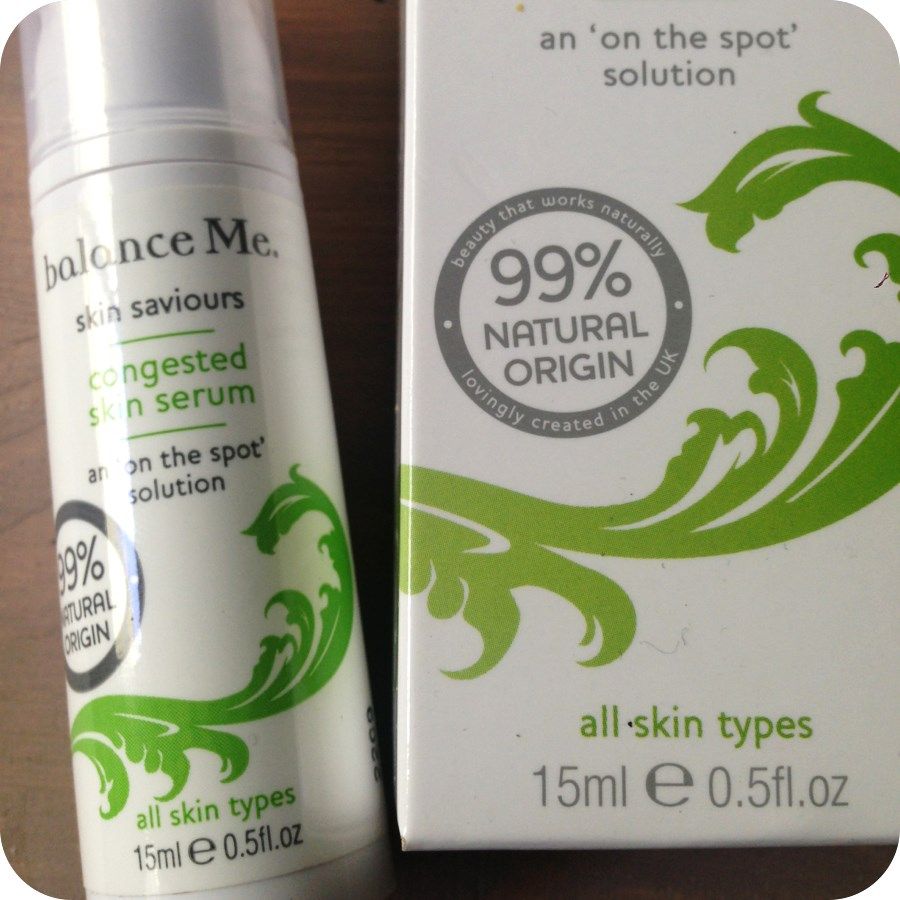 It smells really aromatic which I love. Quite herby and essential-oily. My use of the English language is quite something. You can use this as an on-the-spot treatment or just apply it directly onto affected areas. I have had quite bad breakouts on my cheeks in the last few months so have been using this once a day (pm) all over the sides of my face. Now whether this has something to do with the blue light I have been using, or just the serum….or a combination of both…it has had pretty good results. Here is a photo of my skin just 3 weeks ago and then another from yesterday, both with no makeup on obvsss. It has cleared up pretty well.
So great results with this and it feels really cooling and soothing on my skin. My only one slight problem with this is that it only is a 15ml tube. This is great for just dabbing on the odd spot, it will last ages, but for me, using it on larger areas, this has nearly run out. Balance me peeps, try and make a bigger size….just for me?! [£16]
Stellar face balm.
This is a multi-tasking pot of super stuff. A blend of organic shea butter, virgin coconut oil (better than the slutty stuff I'm guessing?) neroli, rosehip seed oil and mango seed butter. It smells divine and is, bottom line, a more cleaner and natural version of 8hr cream.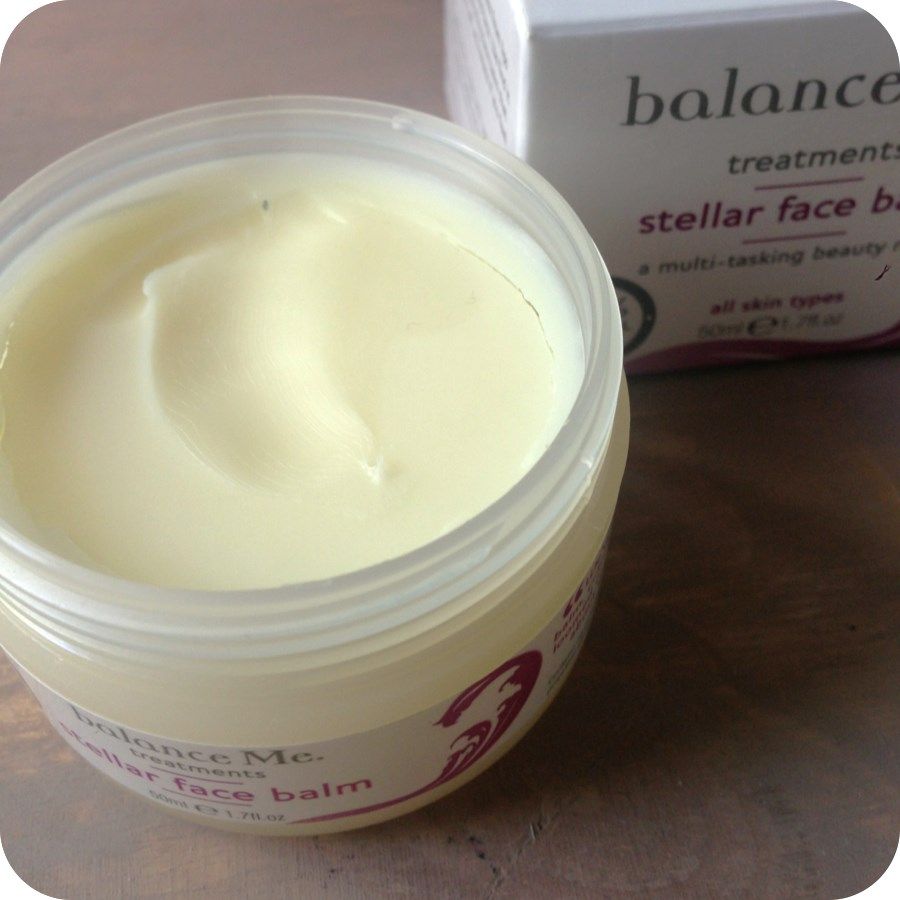 It's 100% natural origin and can be used anywhere and everywhere. This is amongst my summer essentials (post coming soon) as it's great for taking away on weekends and hols as it quadruples up as your lip balm, hand balm, night cream and even hair treat. I personally don't use as a night cream on my face as I don't really use anything at the moment, but I am loving it on my lips, hands, cuticles, ends of my hair and I even smooth it over my brows to tame and add a sheen. [£18]
TIP: As it's a oil-based balm, keep out of direct sunlight as it's likely to melt! don't worry, it will re-set perfectly easier for use it you keep it out of the heat.
Any other Balance Me skincare products I should be trying? I can't wait to use the cleansing balm. Will keep you posted on how I get on with that.