I went back home to Jersey recently, and always like to pack light so took along this little travel kit of Weleda mini's. I absolutely love everything Weleda stands for, the ethos, the packaging and was looking forward to trying a small selection.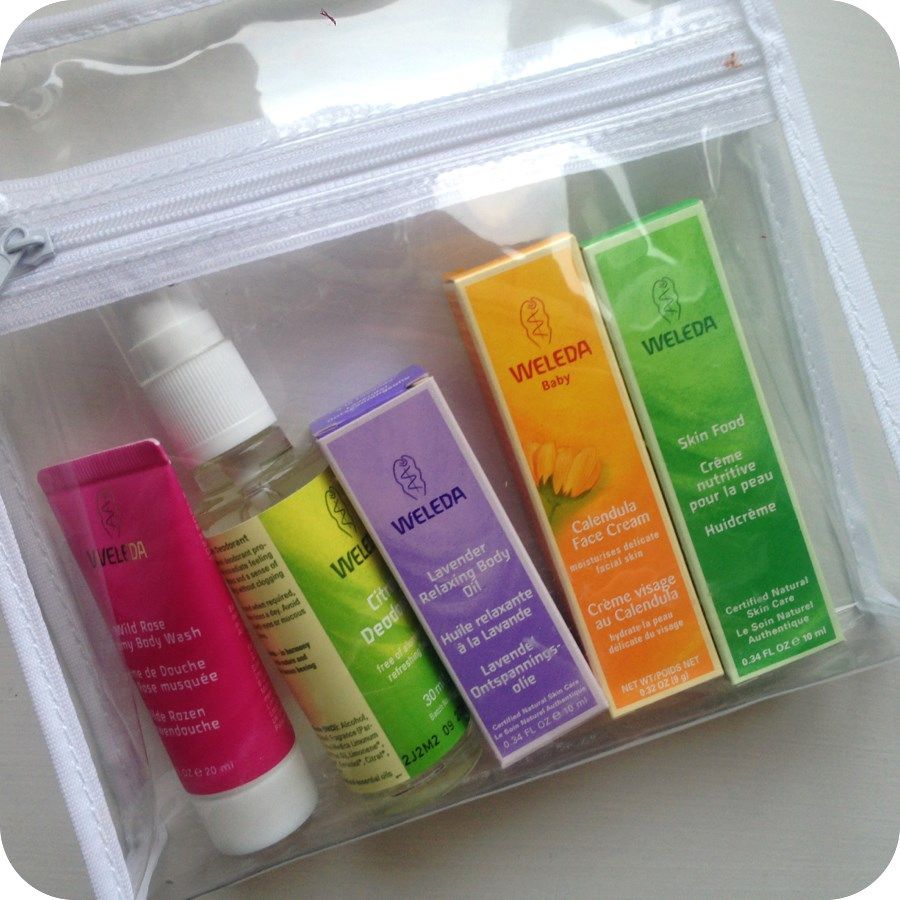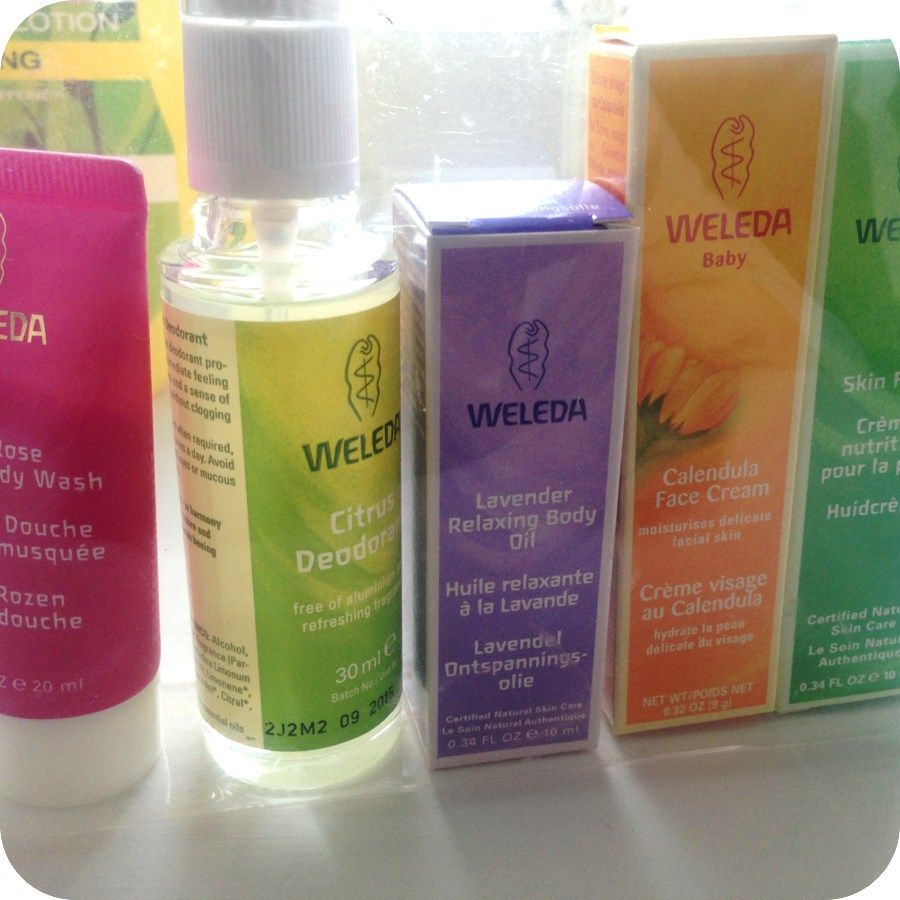 This is a great sample/Travel pack that is really good for holidays OR if you haven't used Weleda before and want to work out what products you like and if it works for you before splashing out on the full size products. The travel sizes are sold individually so you can pick and choose how you want.
My travel kit contains:
Wild rose creamy body wash 20ml (smells YUM)
Citrus deodorant 30ml (unisex fresh/ aluminium salt free)
Lavender relaxing body oil 10ml
Calendula face cream 10ml
Skin food 10ml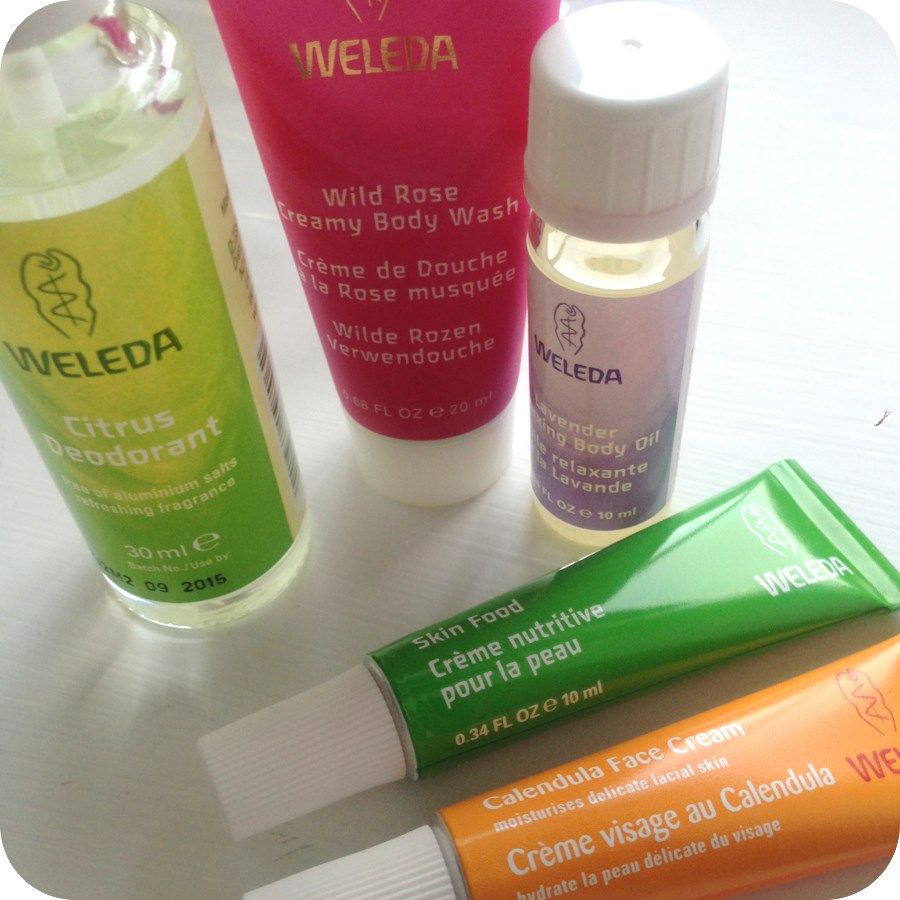 Also comes in a wipe-proof little zip bag that is great for travel because you can see everything, you can keep and re-use it and also (what I did) stuff a few extra bits in it for taking away.
I mixed up the skin food and calendula creams on my face, so would use calendula usually in the AM and skin food in the PM. Skin food is a little richer so great if you need a hydration boost or as a night time cream. This is THE cult classic from Weleda, so you definitely should include this multi-purpose wonder cream into your travel bag. Calendula cream is for anyone and everyone, and can be used on babies it is so gentle. I used this on my face and eyes. (Very lazy with eye cream at the moment, and figured if its gentle enough for baby skin, it would be fine for my delicate eye area).
The products felt lovely on my skin, very soothing and I actually used everything in the pack at some point. The lavender body oil is not something I would use daily,but I found this was great if I added a few drops into my body cream after showering. This would also be great for sunburn.
I went away for 4 days and didn't run out of anything except the shower gel, which ran out day 4… so that's pretty good. I still have at least half of everything else in the travel bag so these kinda sizes would be ok for a week away I reckon, just custom it to how you wish.
I always keep any sachet samples I'm given when shopping for weekends away and holidays , I added some serums, shampoos. Conditioners in this bag and job was done! This has launched perfectly to coincide with the season of weekend breaks and last minute getaways.
Prices for these little miniatures start from around £1.95 so do have a look before holidays. Not much more than your Superdrug/boots mini's and waaaaay better quality than most of the ones they do. www.weleda.co.uk