A super quick post to give you the heads up of an offer that Weleda skincare are doing at the moment on their Wild Rose facial oil capules. As blog readers you can save 50%.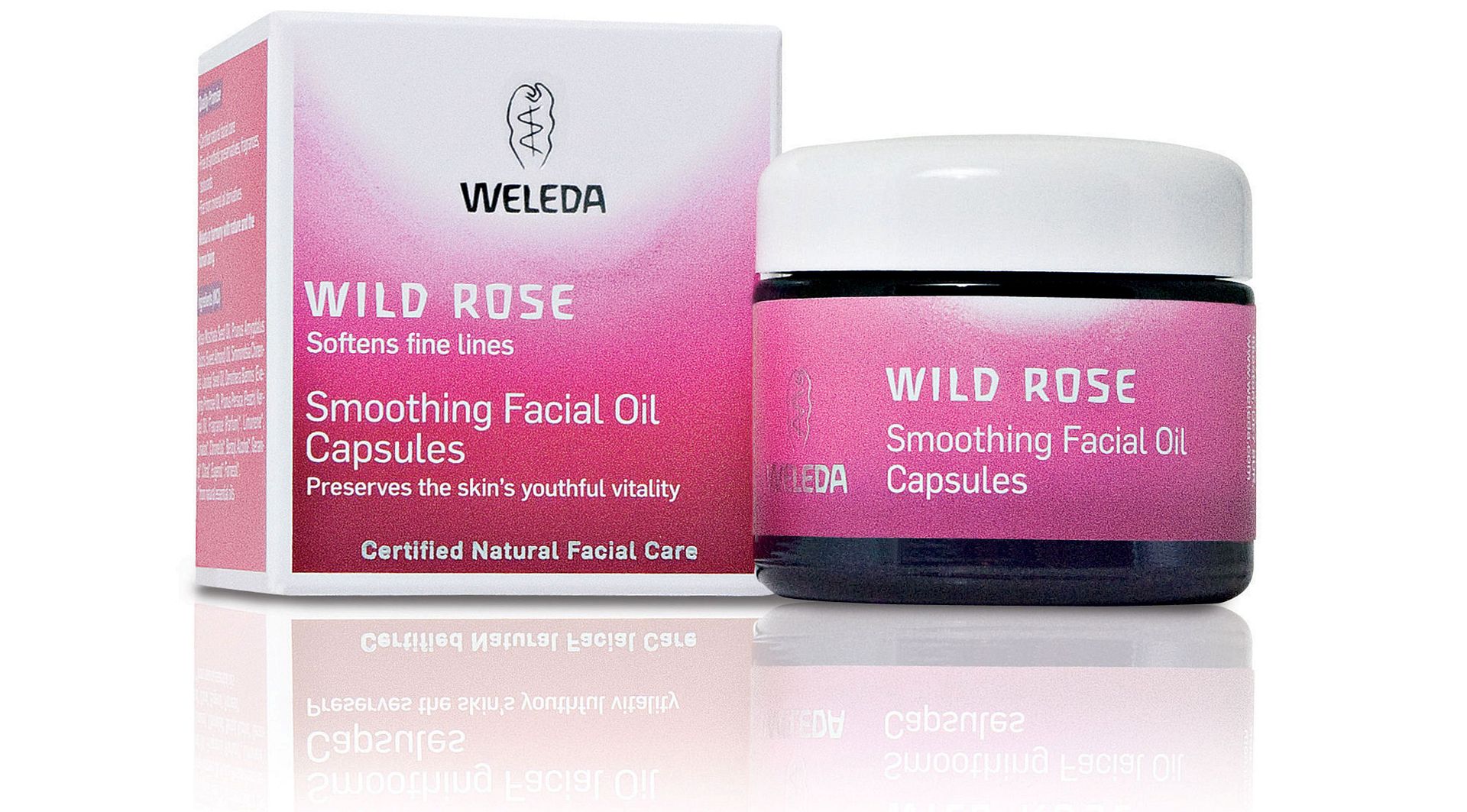 These are small gel-capsules that use the finest, organic rose petals, sourced by fair-trade from Turkey. Rose is known for it's skin renewal & healing properties and is used frequently in skincare and bodycare. Weleda use the ripest blooms, picked from May to June to ensure their potency.
Inside the capsules is a rich, nourishing elixir that hydrates, brightens and nourishes dry, dehydrated skin. It has a cocktail of high-grade, cold-pressed plant oils including musk rose oil, primrose oil, peach kernel oil & almond oil. Weleda advise you to use these 1-2 times a week in the PM, after cleansing and you massage them into still-damp skin, all over the face and even under the eye area. You then remove any excess with a cotton wool or hot cloth.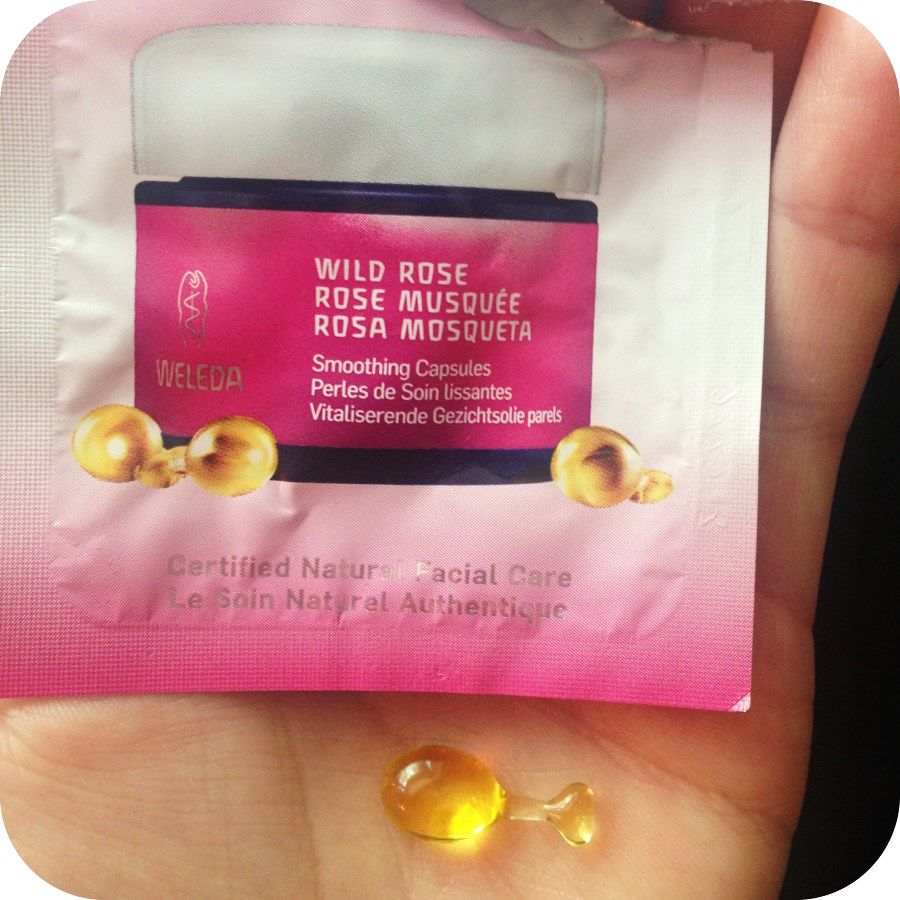 I got sent two capsules to try and arrogantly just smeared it all over my face in the morning after cleansing. It was only when writing this I realised the 'correct' way to use these capsules, and tried that method with the other one. It was so much better! My skin felt wonderful. That saying, I didn't think anything was wrong with using it straight onto dry skin as a face oil, so I guess it just depends how dry and dehydrated your skin is! Use as you please I say, but for oily/combination, definitely try the hot cloth method.
A pot of these capsules is usually £18.95, so take advantage of this offer to get 50% off this if this is something you use or you need.
HOW?
This offer runs until the 30th June, just go to www.weleda.co.uk and enter the code 'EBLOG' when purchasing these capsules.