I have used NUDE skincare on and off for around 5 years now, and wanted to show to you my firm favourites. They were kind of re-launched/ re-packaged around two years ago but they still use the same technology, beliefs and key ingredients. It is a skincare range created by Brian Meehan (founder of Fresh n' Wild) and Ali Hewson (Bono's wife) who wanted to create a clean, simple yet high performance brand.
It is based around two key ingredients throughout the range, the N-Probiotic and Omega oils. NUDE uses omega oils to nourish the skin. No huge claims or blah blahzzzz, omega oils feed the skin, so your skin cells work better, rather than say that it is going to 'put' collagen into your skin for example, it's going to make your own body more effective at producing collagen . I hope that makes sense?!
It's also worth knowing that Omega oils (essential fatty acids) are found in every cell in the human body and are key to healthy maintenance of the body. However, they are not produced within the body, they have to be ingested via food/ vitamins..and also skincare. Below is some of my favourite and most-used products from the brand.
Cleansing oil
I have used this for YEARS and it was actually the first product I tried from NUDE. I used the old Formula, in the old packaging, and I still absolutely love it in the new formula. It is wonderfully effective at removing face and eye makeup and I use this in the PM as step 1 of my 2-step cleanse. You do not have to use a cloth to remove the NUDE oil as it is very light (similar to the Shu Uemura ones if you are familiar with these) and it emulsifies quickly and easily into a milk-like texture. However, I often still use a cloth with it to really get the skin squeaky clean. This is in my makeup kit at the moment, and I use it to prep and cleanse the model;s skin, and also a a quick eye makeup remover with some cotton pads. A good one to take on hols too as it is a packing-friendly 100ml.
Purify face wash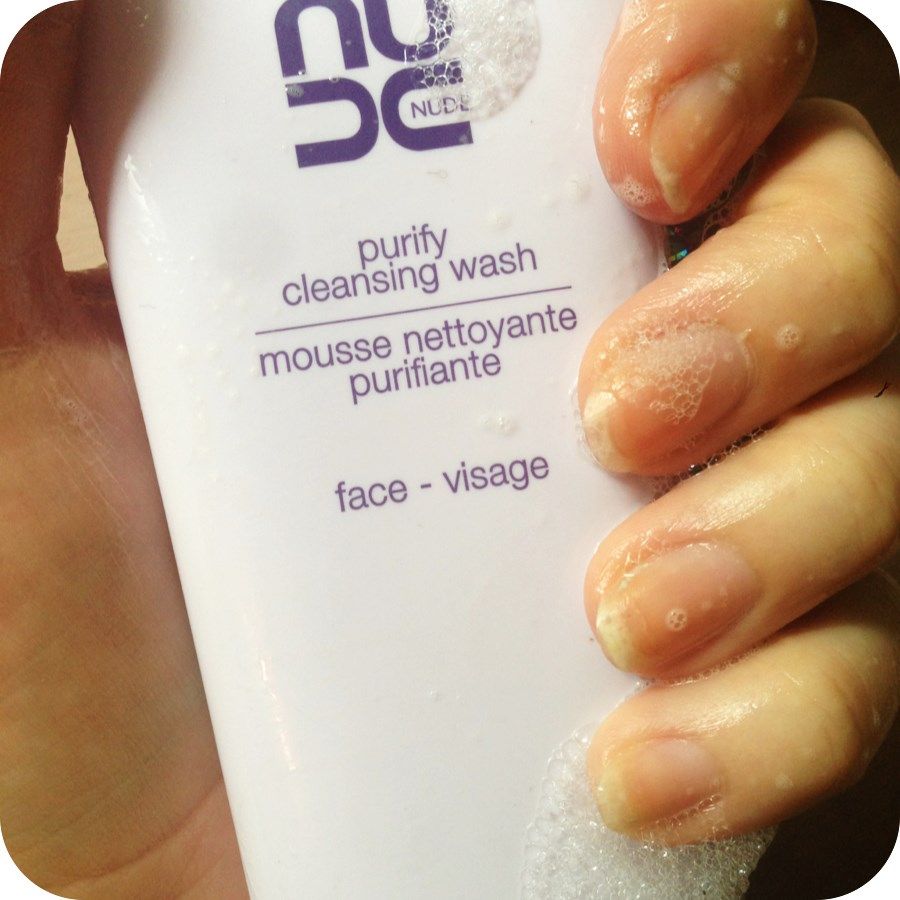 I love a foaming cleanser in the AM in the shower, and one without any sulphates is a bonus. If, like me you have oily/combination skin and are prone to breakouts, you will like this. It can be used in the PM also as a light cleanser, probably best if you don't wear loads of makeup, but it's not designed for eye makeup removal, which is why I keep this as an AM cleanser. I often don't have eye makeup on in the morning unless it's been a REALLY heavy night.
Radiant day moisturiser

I have this in my makeup kit to use on my clients, and it works on pretty much on all skin types. I love it as it is still very lightweight and non-greasy so is a perfect base for makeup. Leaves the skin feeling energised and fresh. I often use it on male models and clients..guys love it too! Sorry for the stock photo but I am too lazy to go digging about in my makeup suitcases right now to find it (same as the cleansing oil).
ProGenius oil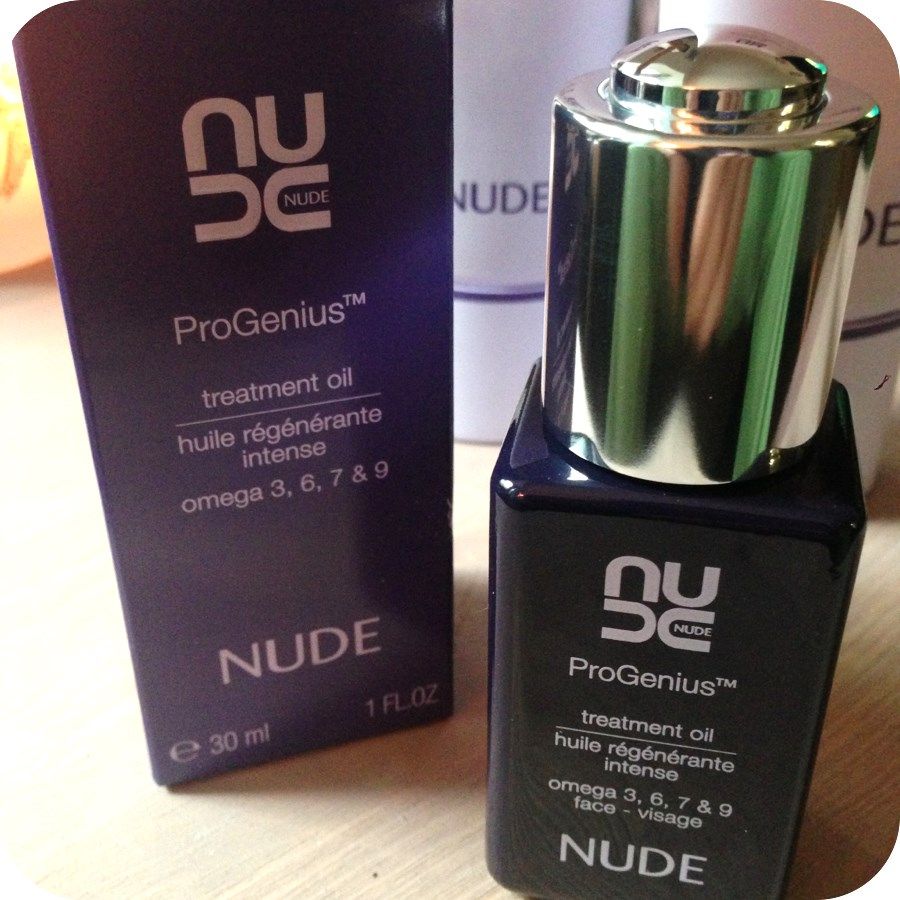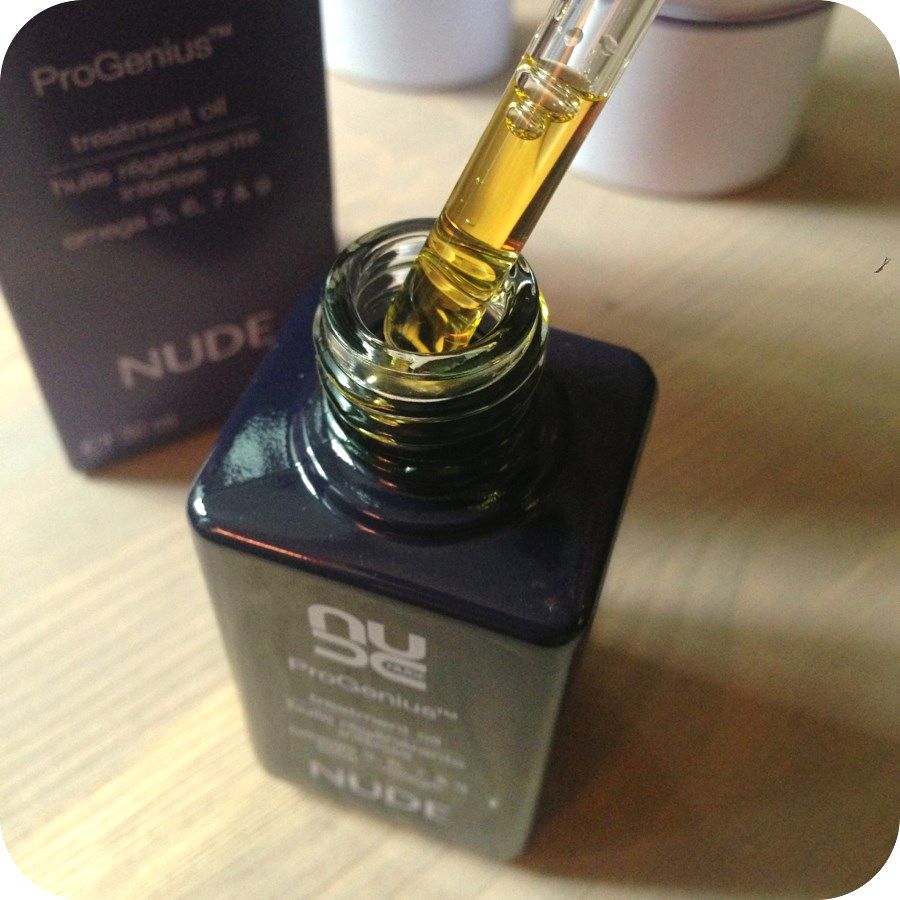 There was a bit of uproar when NUDE re-packaged and reformulated their products, as they changed the award-winning 'Replenishing night oil' into the Progenius. People were saying it's more expensive blah blahhhh but the truth is….yes the price did go up….but the packaging got bigger, so actually ml for ml, the ProGenius ends up cheaper. I actually prefer the texture and feel of the newer version too. The rich, honey-coloured oil absorbs perfectly into my combination skin, and from what I can read and see, the formula has only improved.
This is a multi-use oil, you can use it solely in the PM straight onto the skin, as a serum under your AM/PM moisturiser (best for dry skins) or, how I use it , as I am combination, pop a few drops into my day and night cream when I need an Omega boost into my skincare. I use it maybe 4-5 times a week, a little less in the summer and my skin loves it.
A great tip for makeup artists: I have seen this used and have used myself backstage on model's skin. A few drops into the face cream leaves the most beautiful sheen and glow on the skin and the foundation will look gorgeous and fresh.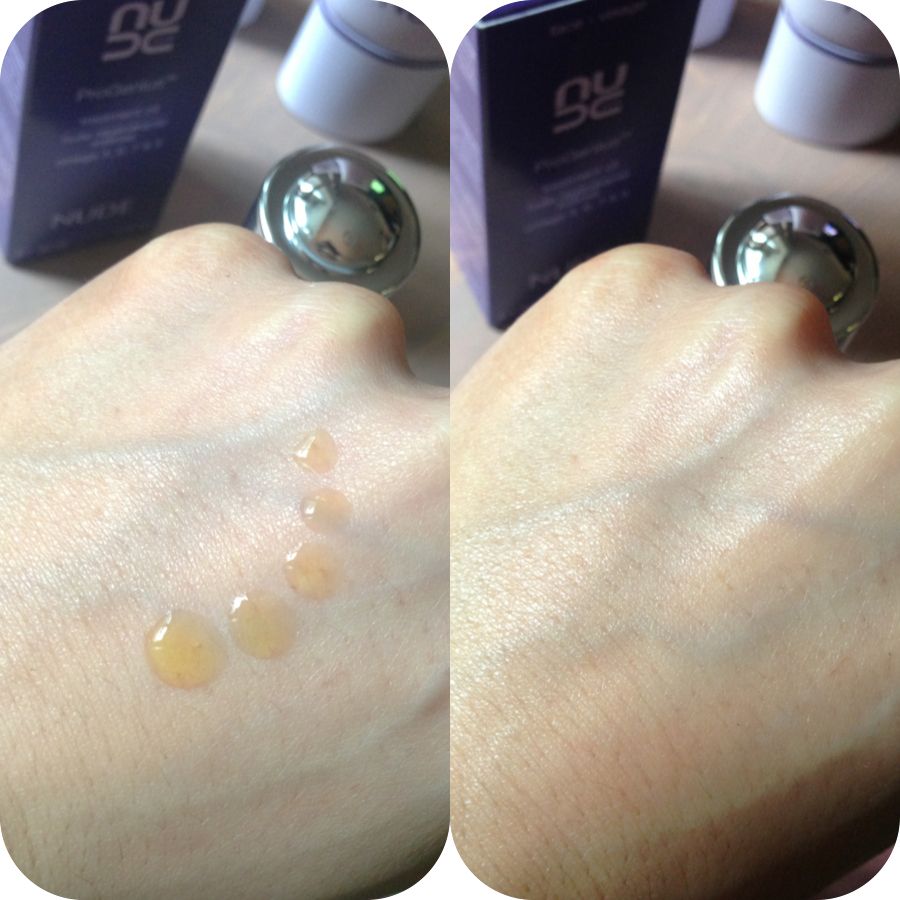 Miracle mask
I just mentioned this in me top 5 face scrubs /exfoliators which you can read here. This is a dual-action mask with rice beads to get that 'scrubby' feel AND aha's to exfoliate at a slightly deeper level. Depending on your skin's sensitivity you can leave this on (from my experience) from anything from 1 minute to 10 minutes to get great results. They used to do a miracle mask which was just an aha-based gel but this wipes the floor with that one because of the added exfoliating beads.
One problem I have with NUDE….
Where is the eyecream guys?! I know they are bringing one out but this is quite a big thing to be missing within a skincare range so I really hope to be seeing this soon.
www.nudeskincare.com