I have a huge selection of different scrubs, exfoliators that I chop and change depending on how I feel and how my skin feels. Here is a selection of my favourites over the years…
REN Micro polish cleanser
This is a scrub I have used for a few years now and have reviewed in the past. I like this because it is a great price at £20 and is the only one out of my selection which doubles up as a cleanser too (it foams up). It isn't really abrasive, but really brightens and makes my skin feel great. Contains amber microbeads (very fine & gentle), Glycolic acid & Papain.
I double this up in the AM as my face wash /scrub around twice a week. Great when I am feeling sluggish as it has a wonderful citrus uplifting fragrance.
Origins Modern Friction
I remember when this came out years ago and I loved it. It is a thick creamy paste texture with quite large rice starch scrubbing particles which again, aren't too harsh. However, this is the one you really need to watch around the eyes, if you get it in the eyes it stings like a mother. Looking over the ingredients I would say that may be down to the lemon oil.
It foams up lightly, like the REN one, but with the ren one, I find it absolutely fine all over my face (including eyes….although you shouldn't really)…but this one…steer clear of the eyes. I got a deluxe size when I bought a bunch of stuff from Origins and have had this for a couple of months now. May be getting the full-size one (again) when I have used it up / £31
Glamglow /Tingling & Exfoliating MudMask
This is still my no.1 of all face mask/scrubs. It isn't necessarily a face scrub, it's a hybrid of face mask and scrub, but it is super effective and you will get outstanding results from the very first time. So many people I speak to say exactly the same. It's a must-have. Not cheap, but I promise you, you will not be disappointed. I am still eeking out sample sachets I was given and am 100% buying a full pot when my last one (sob) is used.
My full review is here / From £22.50
NUDE miracle mask
This is a double action exfoliation mask type thing. It has teeny little scrubbing rice beads and AHA's which in my opinion are the best combination in any exfoliating product as it sloughs off dead skin cells at different levels on the skin. Nude is great for those looking for a *cleaner* skincare range (as is REN) and is also recommended for sensitive skin. Now as it contains AHA's, if you are super sensitive then just leave it on the skin for minimum time initially then build up your tolerance over time. This method really works! /£38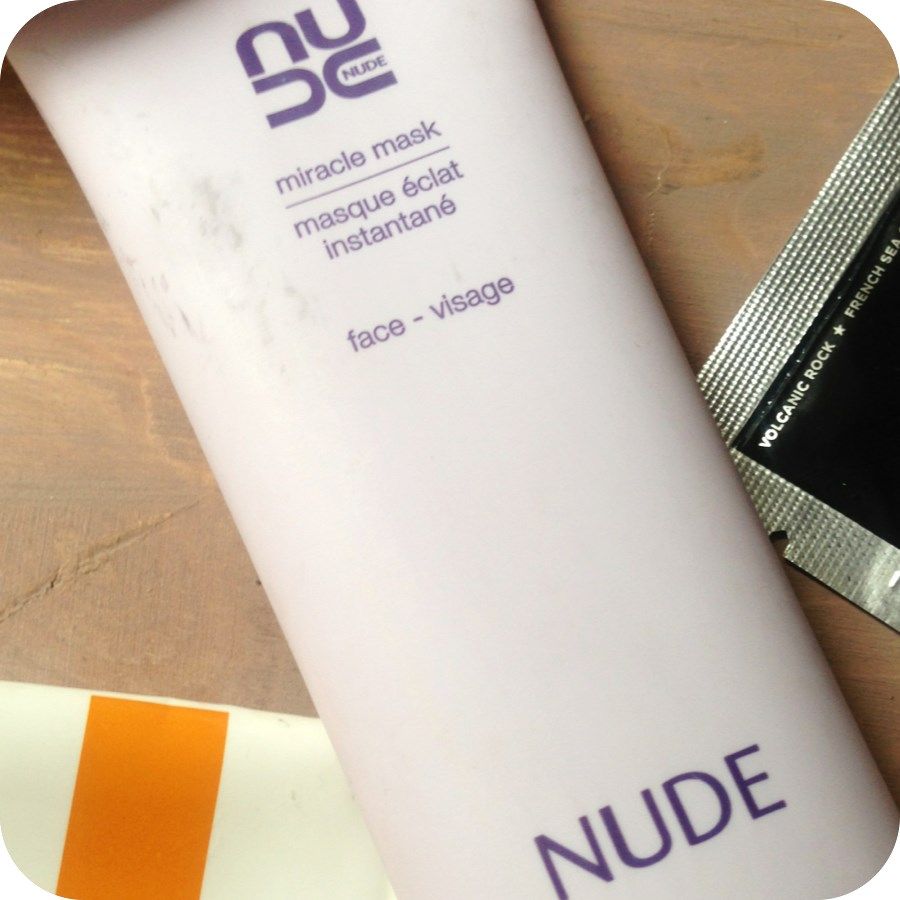 Goldfaden doctor's scrub
This is the strongest, and newest addition out of my favourite selection of scrubs. By strong, I mean the beads in it feel the most course and abrasive. It is a ruby crystal microdem exfoliation and makes the skin so smooth after the first use. This is a creamy gel-like texture and I can liken it most to Dr Brandt microdermabrasion if you are familiar with this. Goldfaden is a new brand too the UK (Available at Space NK) and is a naturally inspired dermatological skincare: basically as natural as it can be, whilst being as effective as possible.
This is a bit different from my others too, as it contains hydrating ingredients (Hyaluronic acid, squalene), so it exfoliates AND retains hydration in your skin. Perhaps not for the super sensitive…or super poor. / £65
If you want to go that step further, then you can also look into having a professional microdermabrasion. This is particulary good if you have uneven skin tone, sun damaged skin, pigmentation and scarring….or just want radiant, glowing skin for a special occasion. I don't think any mask you can buy over a counter will be as instantly effective as a professional microdermabrasion treatment. Sk:n clinics are renowned for doing specialist treatments and microdermabrasion, there is clinics all over the UK, so do take a look at their website to see more.