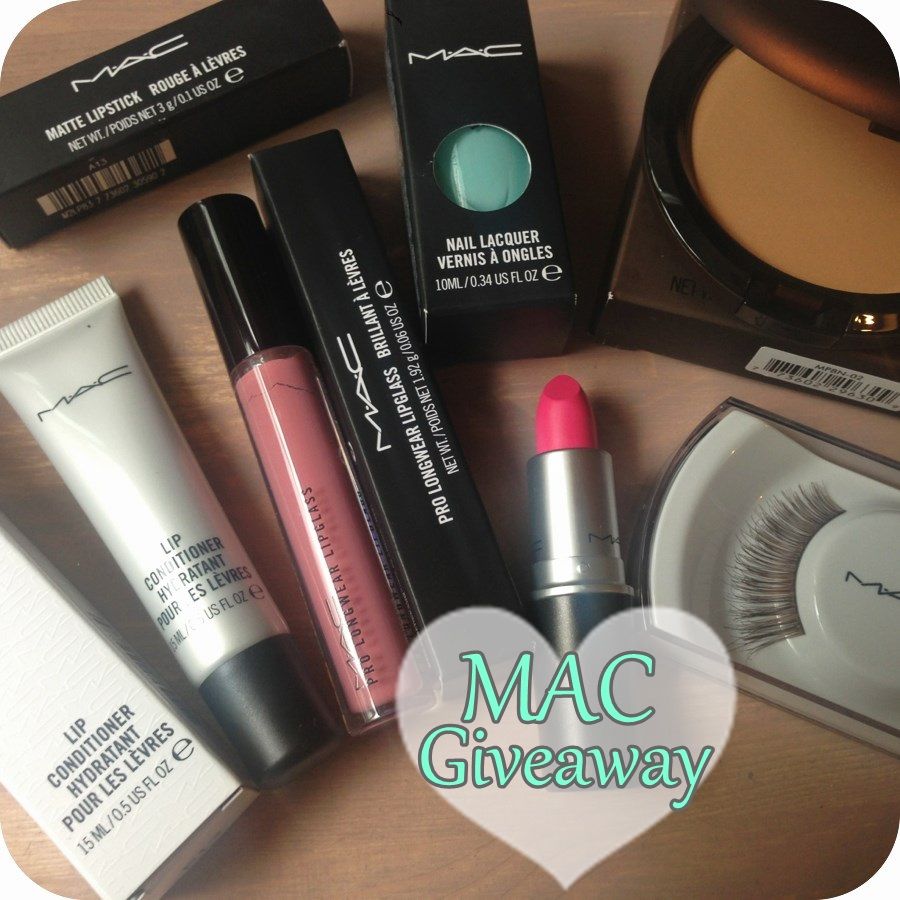 WIN all these beautiful MAC products worth £86!
1 x Lipstick 'Silly'
1 x Lip conditioner
1 x False lashes '34'
1 x Nail polish 'Pistachio Creme'
1 x Pro longwear lipglass 'Infinitely likable'
1 x bronzing powder 'Nude on Board' (limited edition)

To enter:
[1] Just follow me via Google Friend Connect (GFC) if you don't already.
[2] Leave a comment, answering my nosey question.
Nosey question:

What is your favourite MAC product EVER? If you haven't used any, then one you really want to try!

[3] For an EXTRA entry, follow me on twitter @LauraLouMakeup then Tweet:
'I have entered the @LauraLouMakeup MAC 6 product makeup #giveaway ! To have a chance of winning, enter here: http://www.lauralouisebeauty.co.uk '
*Open to UK & Ireland only, sorry*
This is open from today (11/06/13) closing in just under 2 weeks on Sunday 23rd July . Winner will be selected by random.org as per usual.
Best of luck everyone.