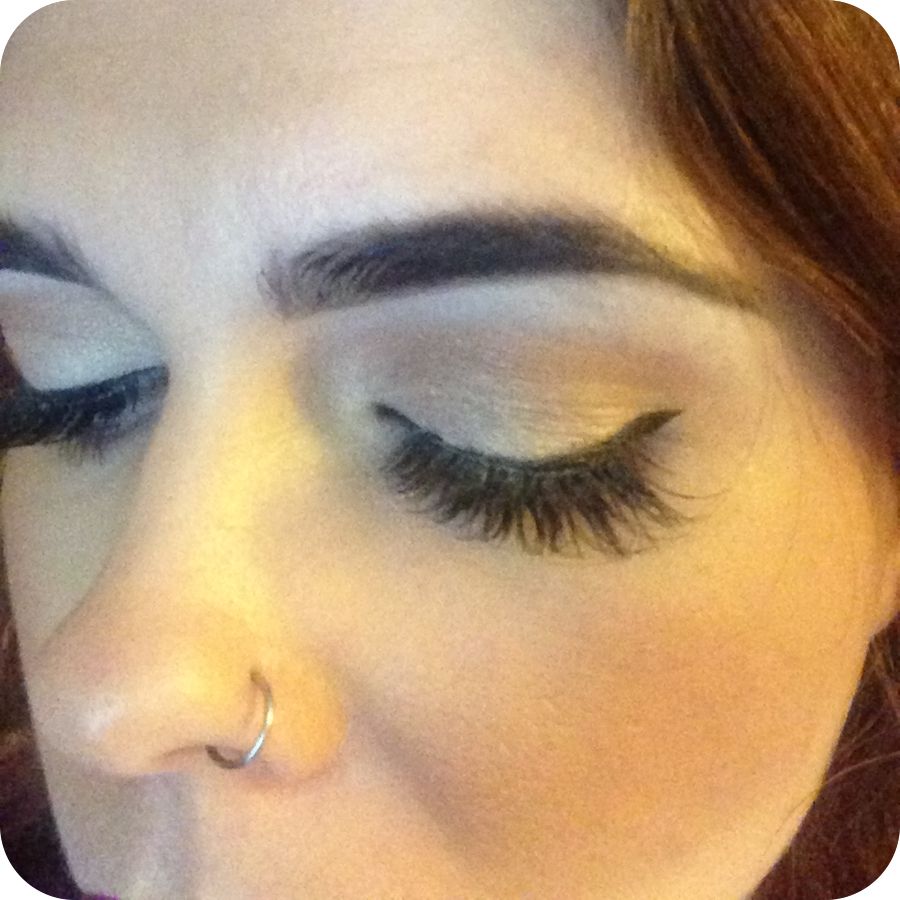 This is a really nice quick and easy makeup look. I love a dark berry lip teamed with a strong brow and nude eyes. Great when you want something a little bit rock chic and effortless.
MAC pigment in Naked is a perfect shade for that no-makeup 'clean' looking eyelid. I prepped my eyes with a touch of concealer so there was no redness or discolouration – the key to that fresh eye look! I used my new favourite lashes…they are called 'Flexibands Everlash' and from what I can gather they are american and not readily available in the UK. I found these in an unloved dusty pile in a department store in Jersey a few weeks ago, so got three pairs. I think they are the best lashes I have ever used. They have an invisible band (visible now with my layers og lgue and makeup), they are really fluttery and really look like lash extensions when you have them on.
On my brows I added defination with my product of the moment: brow ink from Cosmetics A La Carte. This is great for drawing on individual hairs to make brows bold, fluffy yet natural. Cara Delivigne style-ee.
A good way to enhance your lip shape when wearing bold colours is to highlight the outside of your lip. I will use a pale concealer or similar (nothing shimmery) all around the lipline so you get that nice,clean shape and contrast. This time I used the Benefit 'High Brow' which is actually a perfect product for this, not sure why I hadn't thought of using this sooner. I also used it under my brows for a bit of lift and light.
I don't usually bother with blusher for this makeup….it's not a girly look, so I just sweep over a bit of bronzer to give a bit of contour and life to the skin. Job done.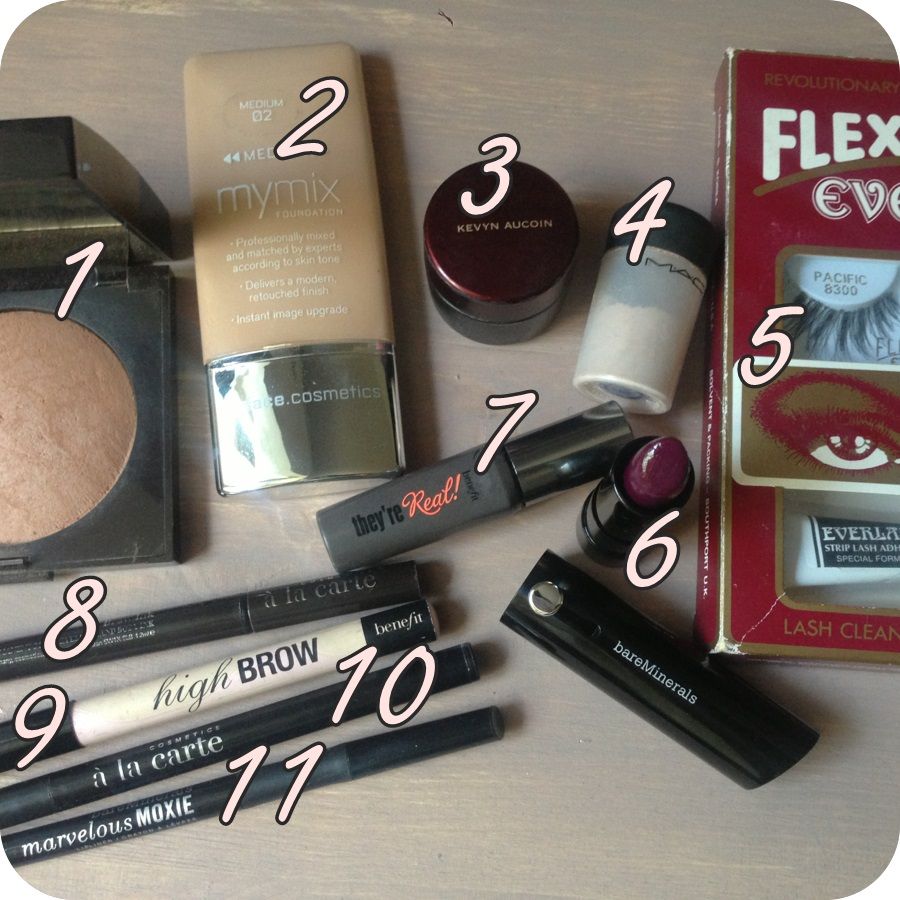 Products used:


1. Laura Mercier new baked bronzer 03
2. MyFace MyMix foundation (shade 02 medium)
3. Kevyn Aucoin sensual skin enhancer (shade 10)
4. MAC 'naked' pigment
5. Flexibands false lashes
6. Bare Minerals moxie lipstick 'Lead the way'
7. Benefit They're Real mascara
8. Cosmetics A La Carte brow ink 'Sable'
9. Benefit High Brow
10. Cosmetics A La Carte black liquid eyeliner
11. Bare Minerals moxie lipliner 'electrified'