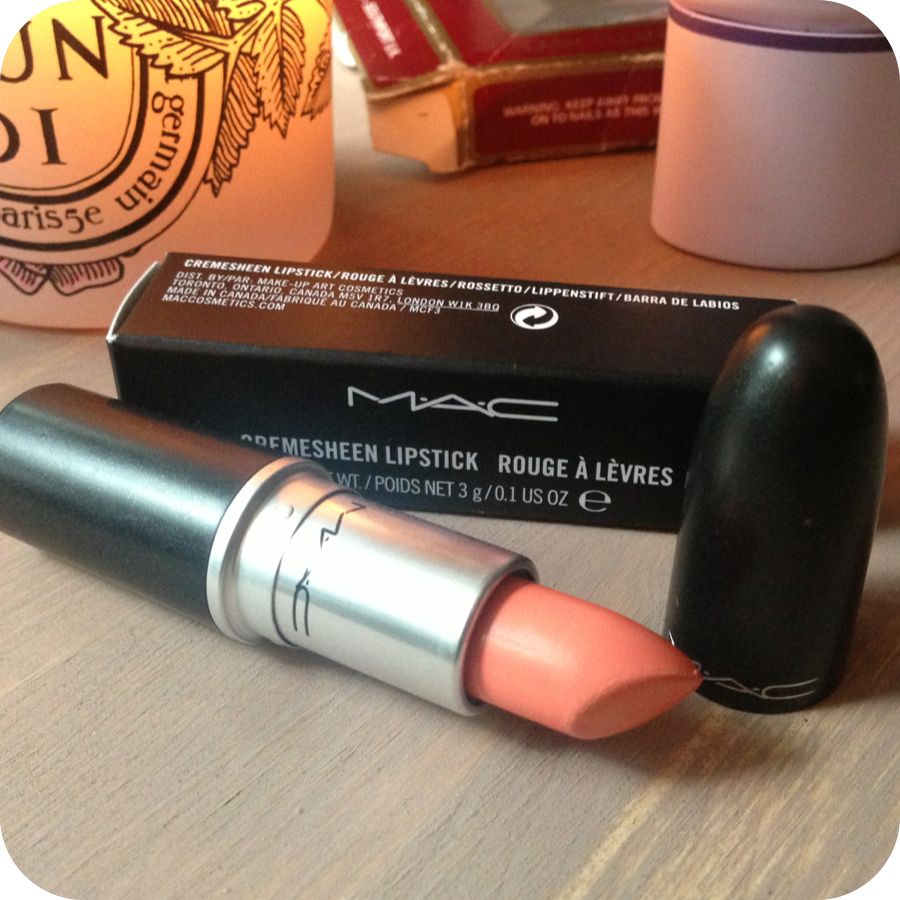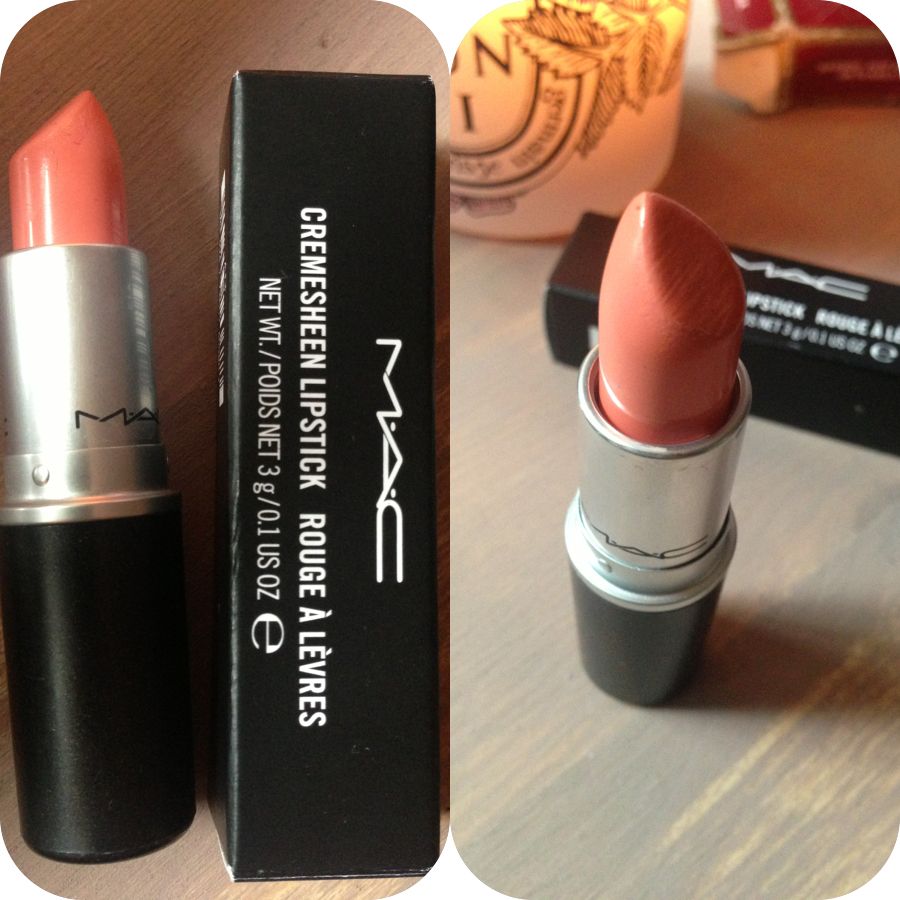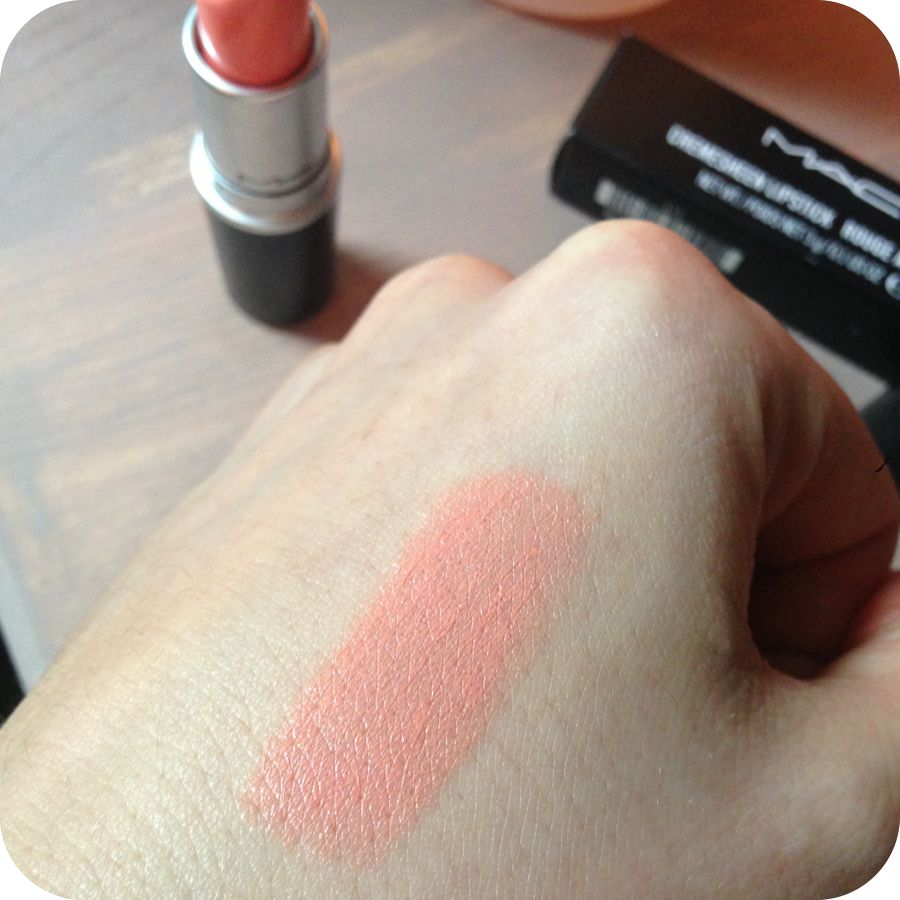 I purchased this when I was back in Jersey a few weeks ago. I haven't got a colour too similar to this (I probably do and probably lots) and I love a nude coral lipstick. It's from their newest collection 'All about Orange'… probably sold out everywhere as per usual. I find these kind of tones work really well when wearing a heavy smokey, smouldering eye to mute down the look a little.
A note about this colour: It is a pale coral so on most lips will probably tone down your lip colour rather than add to it, if that makes sense. I have quite a rosey natural lip colour so it neutralises down quite a lot. If you want to add/enhance a coral tone on the lip, then look at the slightly brighter ones from this range.
It's a *Cremesheen* finish so the texture is nice and hydrating, not too matte like some of the MAC lippies, and lasts reasonably well. If you want a longer wear then simply blot with tissue and re-apply another layer of lipstick and repeat.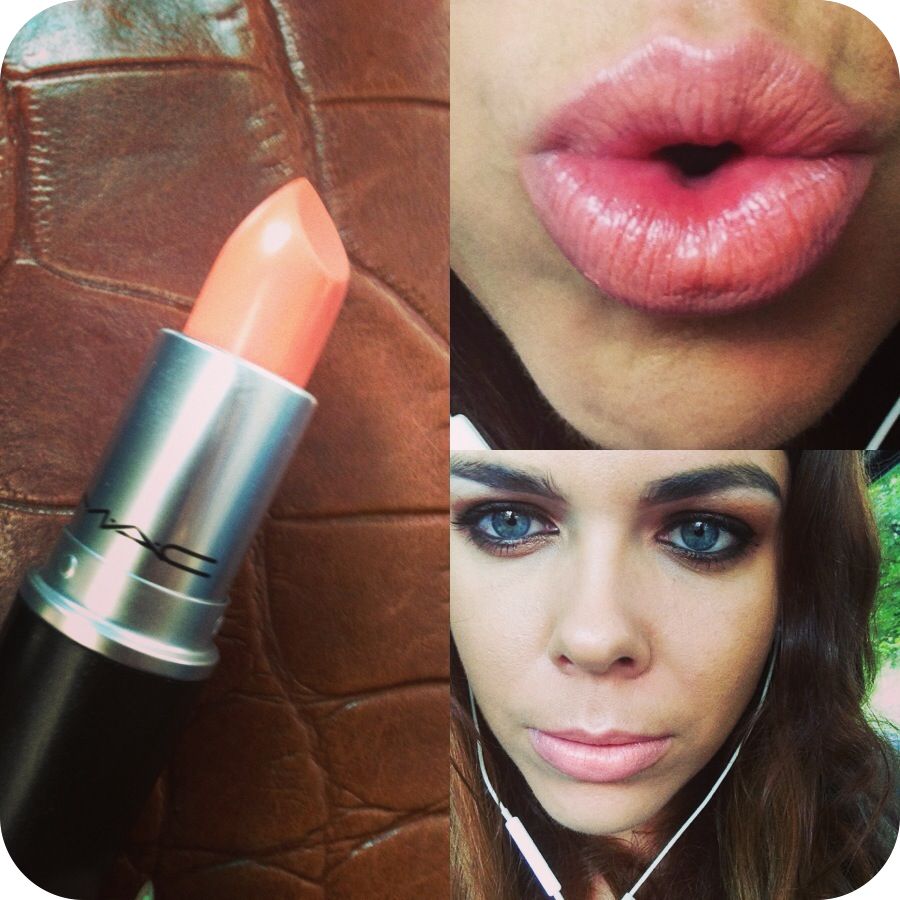 I also bought one of the new nail polishes from this range, but that was a prize in my giveaway so haven't actually tried it. Have you got your hands on any of the products from the 'All about Orange' collection?