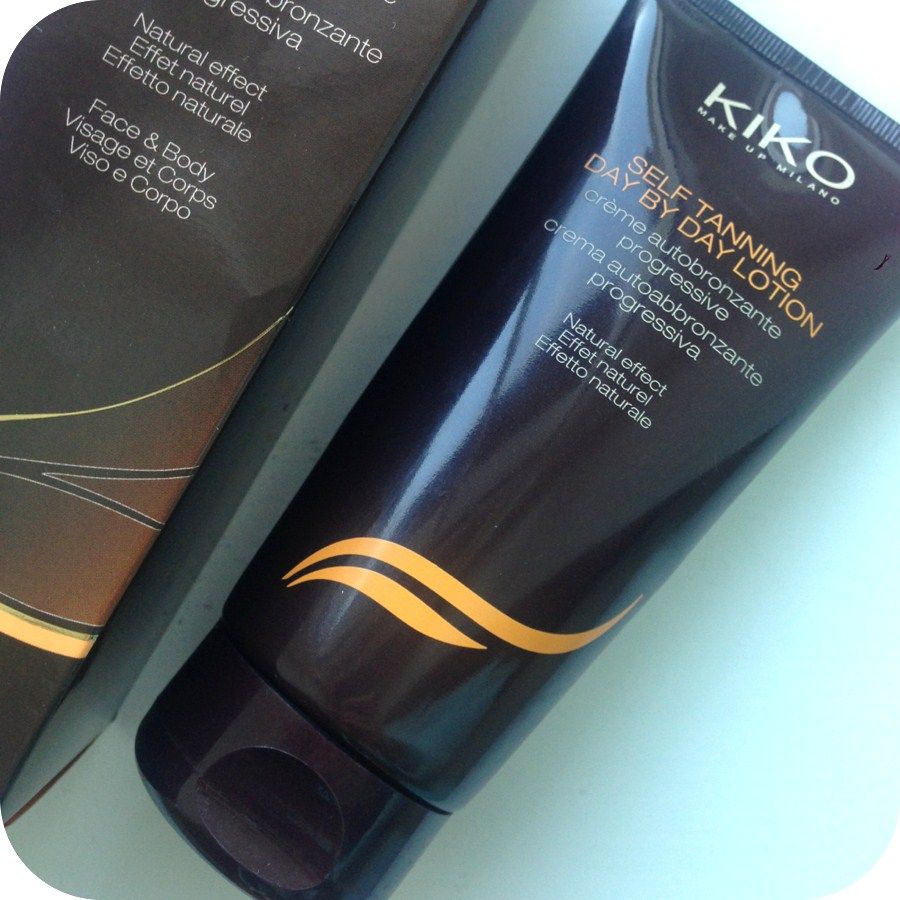 This tanning collection is relatively new from Kiko makeup. I have been trying out the day by day lotion which is as it sounds…..a daily body lotion with a hint of DHA/ Self tan.
Now aside from one from Lancome (discontinued a few years back) I don't tend to trust makeup brands that do fake tan. I trust fake tan companies for my fake tan. However, I was honestly really, really pleasantly surprised with this. As in, this is actually the best daily tan I have used for years.
I love the rich, hydrating texture…it actually feels like a body cream that leaves my skin feeling really nourished and smooth. I would be happy with this just as a body cream! However the fact that it also gives a really beautiful, natural tan after one application is even better. Very,very subtle, non-orange and it gave my skin just a healthy glow. I used it 3 times to give a noticable tan.
I also absolutely loved the smell…..it had cocoa butter in it so I think this is the main thing I could smell maybe, but to me, it was a pure holiday/beachy smell.
This is perfect for porcelain girls as a fake tan, or to maintain your fake tan or real tan after a holiday. I am using it x2/ week and then my normal XEN tan moroccan x1/week and this gives a nice bronzed tan without having to 'fake tan' too often. Daily tan body lotions are also so quick and easy to use. I normally moisturise after my shower/bath anyway so it doesn't feel like I'm doing anything extra to maintain my fake tan.
I'm off on a few holidays this summer so will stock up on this to use after my hols to keep my real tan looking deep and my skin nourished. I've actually just been on the website to check the price of the daily tan and there is 30% off! It's currently £8.30 (usually £11.99) so get yourself there immediately. Plus this is on all their tanning products. I can only imagine the rest of the tanning range is great too.
http://www.kikocosmetics.co.uk/sun-protection/self-tanning-products.html