I'm slowly buy surely becoming a bit of a Kiko superfan. Pretty much everything I have used from this range has done what it says on the tin and exceeded my expectations. I recently reviewed their daily tan here.
I remember reading other bloggers' great reviews on the new 'Fierce Spirit' summer collection so was intrigued to try it, expecially the cream shadows which were getting a big thumbs up. If you aren't a regular reader of my blog, I have been raving for a while over cream eye makeup…as the formulas now are SO much better than they were a few years ago.
This summer collection has been inspired by the colours and passions of Mexico…. vibrant colours, raw textures and elegance.
STAR PRODUCTS:
Sun Bronzing Blush – This is a trio of shades – radiant pinks and a bronze to give a perfect flush of colour onto any skin tone. I particulary like the highlight and sheen that it gives the skin, to me this is a 3-in-1 : Blush, bronze and highlight. For those super bronzed girls and guys…if you like a real duuurty tan, then use your bronzer as normal and then user this trio to finish.
Colour shock eye shadow – This was the product that really caught my eye in other reviews and it wasn't a disappointment. They are a very light cream/gel texture, heavily pigmented and are really easy to apply and blend before they dry. Once they are dry, they AREN'T moving anywhere, fully waterproof and smudgeproof. I had mine on for over 12 hours and it had not budges at all. Really, really good AND the cheapest one I have found of this quality at £6.90. Comes in 8 shades. The one I have on is . You can apply it with a natural or synthetic brush just be warned it will stick in your natural brush so you should clean it after. Colour shock eyeshadows come in 8 shades.
Colours above are 04 Decisive Stone (L) and 02 Sunset Coral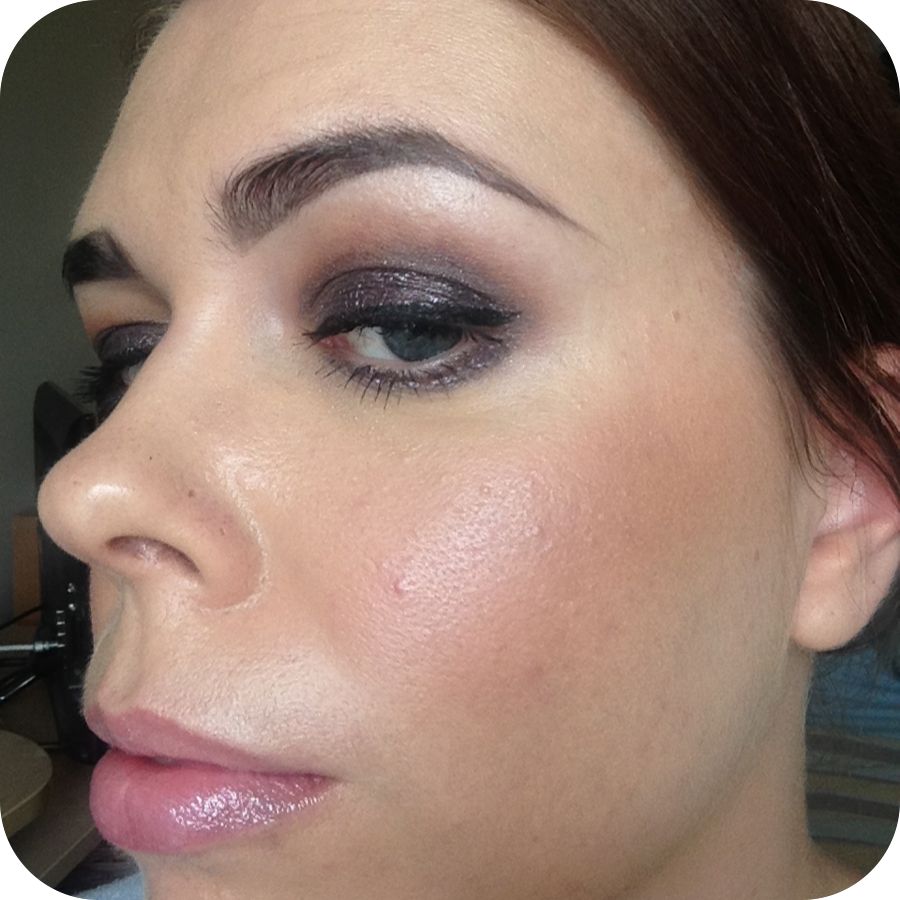 Glow touch lips & cheeks. This is beautiful. A sheeny lip n cheek tint in a cute little tin. This shade is 'Bitter Margarita' which is a perfect coral summer shade for pretty much everyone. I love quick multi-purpose products and this is exactly that. I find cream cheek blushers also give the skin a lovely fresh dewiness and glow. On the lips is gives a nice subtle sheen. Not exactly glossy but far from matte. The only niggle I had with this was the tin it comes in…..looks really cute, but I would sometimes have a bit of a struggle getting into it!
They do 6 shades of these lip n cheek colours, and there is a great selection of colours. I really love the look of the 'Lucky Flamingo' which is a fuschia pink, so may have to be purchasing this soon.
Sun Pearl nail laquers – How gorgeous are these? Below are shades 'Amable Chartreuse' (lime green) and 'Chilli Pepper Red' (red). I love the red, as it is shot through with gold shimmer and looks beautiful and vibrant on. Another thing I noticed about these polishes (I haven't tried Kiko ones before) is that they have a really high-shine, glossy finish.
I also hear an exciting rumour that KIKO will be opening another stand alone shop in London this year. It's such a breath of fresh air into this beauty industry to get great quality, reasonable prices and products that have consistently delivered to me. Have you tried KIKO yet?