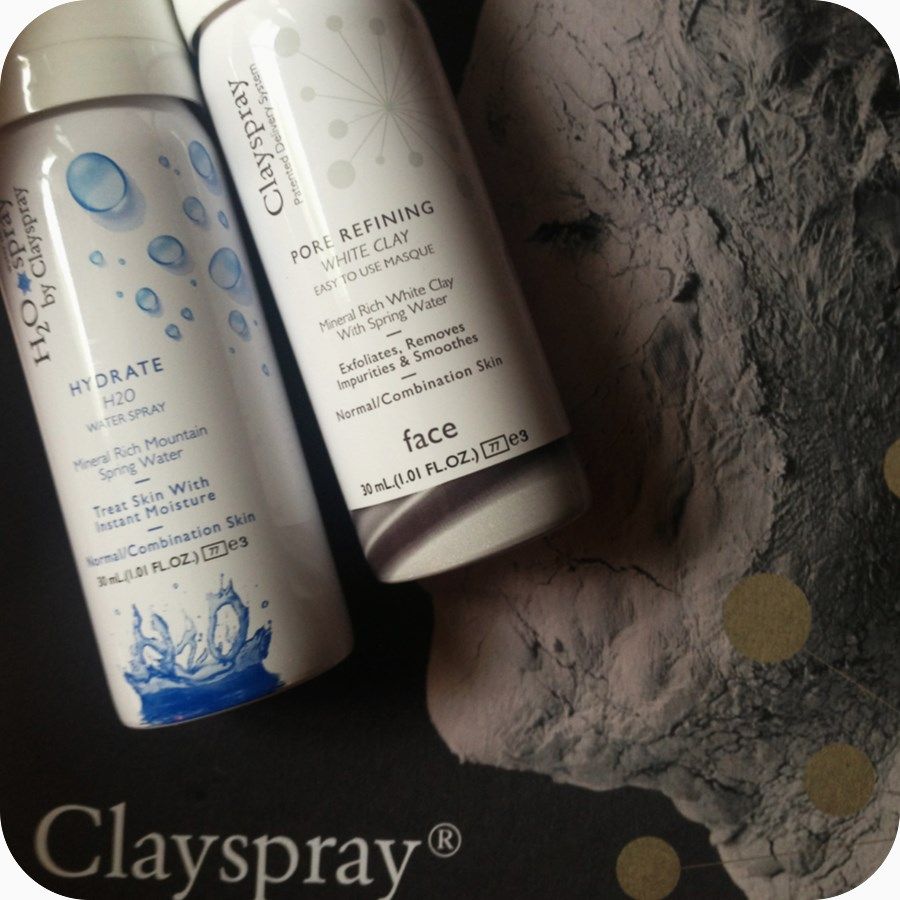 I went to the ClaySpray launch a few weeks ago, and have only just got round to trying out the product so I can report back to you. I'm a bit all over the place at the moment, have so many things to review and show you, at the same time as working on my makeup jobs, and juggling that with family time.
About:
Clayspray is hyped as the FIRST clay emulsion in a spray. They use the purest red and white clay with huge skincare benefits and therapeutic properties that is sourced from a clay mine in the Iberian peninsula. The concentration is around 60% clay which is higher than ANY other clay mask brand. This clay is mixed with natural spring water and a few other skin loving ingredients to give you a wonderfully active treatment.
The packaging is innovative and unique which is within an airtight can cylinder that will ensure the clay will remain fresh and active, and the dispenser will never clog up. I always get into a mess with clay masks, especially when they are in tubs….but this is really quick, easy and mess-free to use.
There are different types of clay mask treatments depending on your skintype and you can even use them on the body AND in the hair! This, I found really intriguing. Usually clay draws out impurities and we associate that with drying but actually the specific ones that you can use on the hair, treat it, and enrich your hair with nourishment and minerals.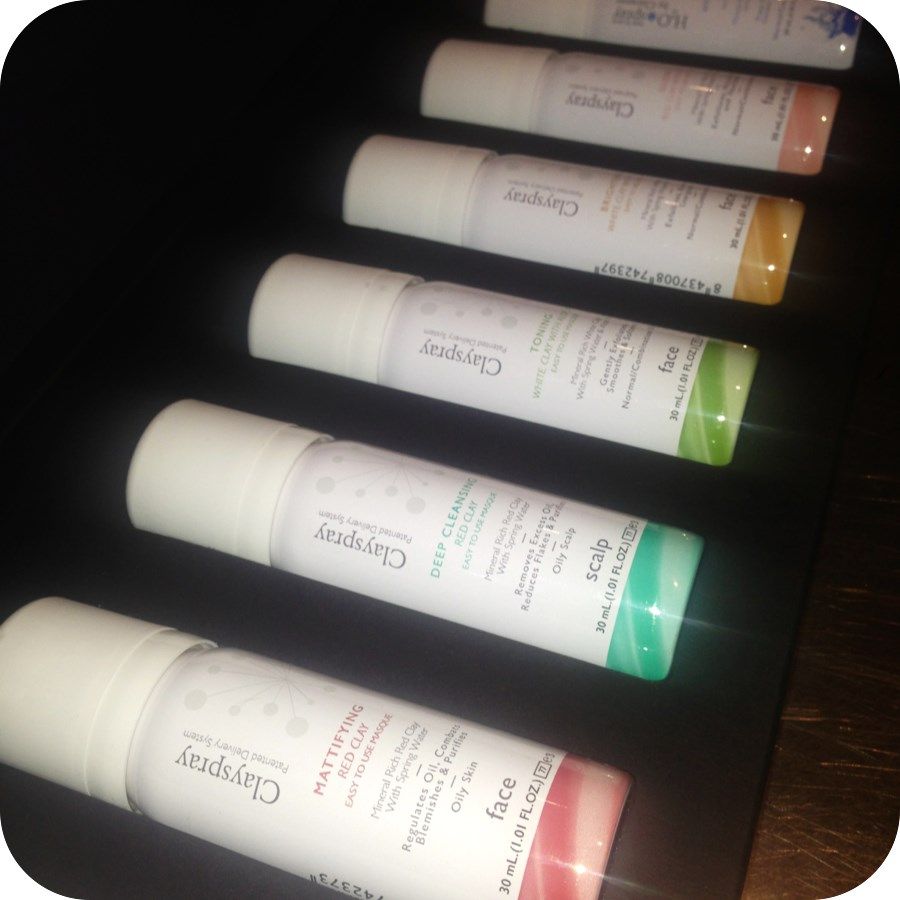 Types:
There are three white clay masks : Pore refining (the one I am trying out), Brightening and toning.
There are three red clay masks: Glow, mattifying and deep cleansing (scalp and hair)
There are also two mineral water sprays : Hydrate & Comfort
To use:
To get the best out of your mask, you should prep your already cleansed skin with the ClaySpray natural mineral water, dispense the product into the hand and massage all over the face, avoiding the eye area. Then you just relax and wait until it is dry and then rinse off. I always find the best way to take of masks, particular ones which dry, is with a muslin cloth with some warm water. It's so much quicker!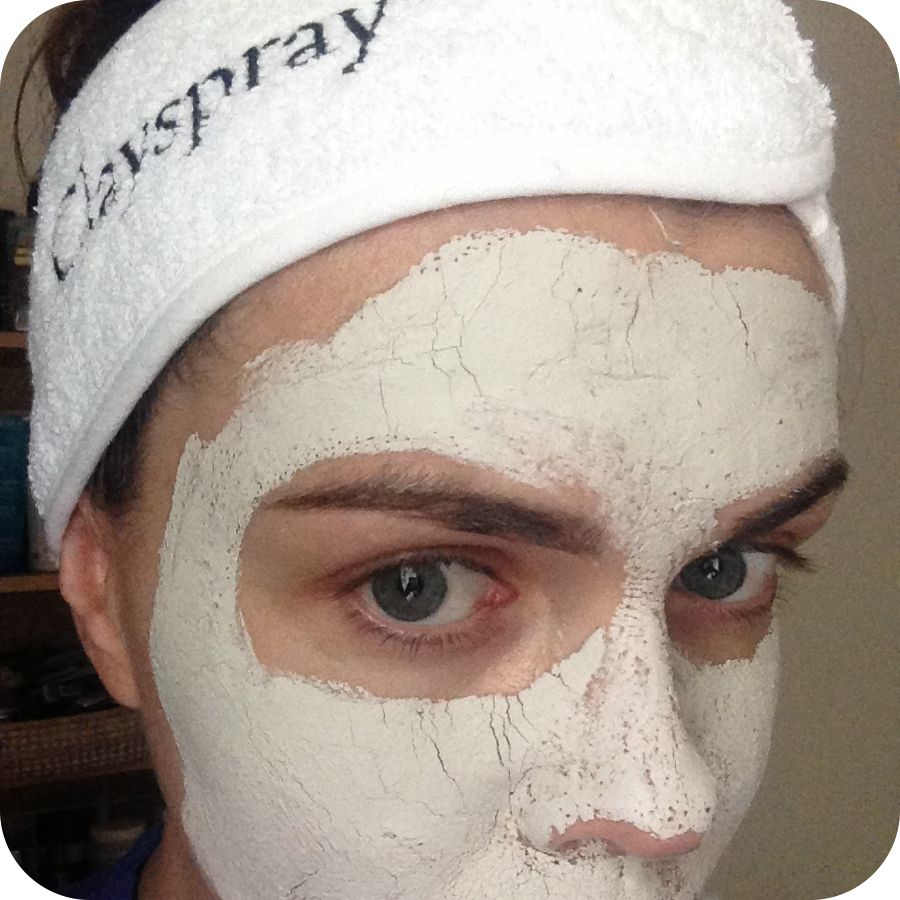 Result:
After my first use, my skin felt beautifully cleansed, and my pores definitely appeared immediately tightened. It dries quite quickly so as soon as it does, you can get to work with your hot cloth. It's not one of these masks that you will have drying and cracking on your face for 20 minutes. I had mine on and it was dry within 5 minutes (I left it on for 10). I think this probably has something to do with the higher clay content. I have been using this as a once a week deep cleanse and am absolutely loving it! I'm also glad to have been given the pore-refining mask as this would probably be my first choice. I am still really intrigued to try the scalp and hair treatment.
ClaySpray is natural, free of preservatives, parabens and perfumes. They do not test on animals.
www.clayspray.com also available from www.feelunique.com