MOX.IE(mox-see) noun
SHAMELESS SASS, ALL-OUT SPIRIT, TOTAL PASSION OVERLOAD, WITH PLENTY OF ATTITUDE TO MATCH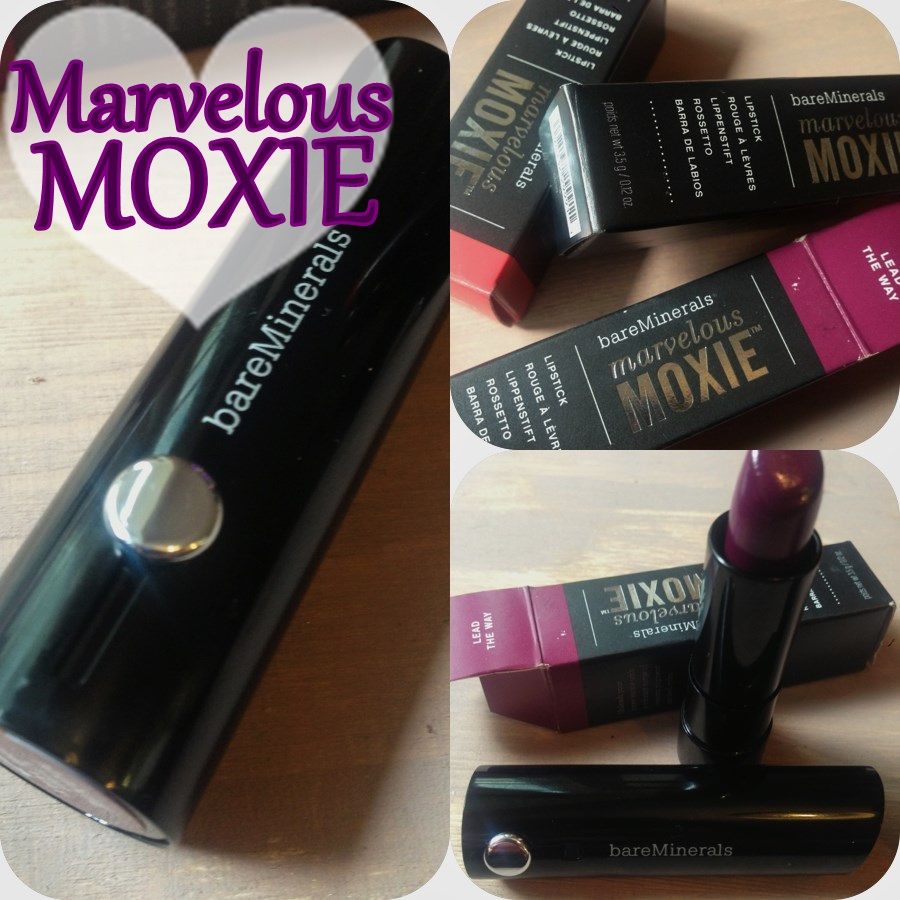 This is the new lip collection from BareMinerals and includes 42 shades of lipsticks, lipliners and lipglosses.
The lipsticks have a unique packaging and they feel and look very luxe. They have a nice hydrating and buttery feel for a lipstick, yet still stay on well. For extra wear I would blot the lipstick once and re-apply another layer of lipstick. 18 shades.
The lipliners are lovely and creamy and give a great soft colour pay-off in a twist-up pencil formula. 10 shades of lipliner are available. They glide on very easily and softly and are very pigmented so perfect for wearing all over your lips as more of a matte colour (which won't budge).
The liglosses are a brilliant sheer-to-medium colour that leaves a beautiful high-shine and smooth finish. Contains naturally-derived shea, avocado and murumuru butters to deeply hydrate the lips. 14 shades available.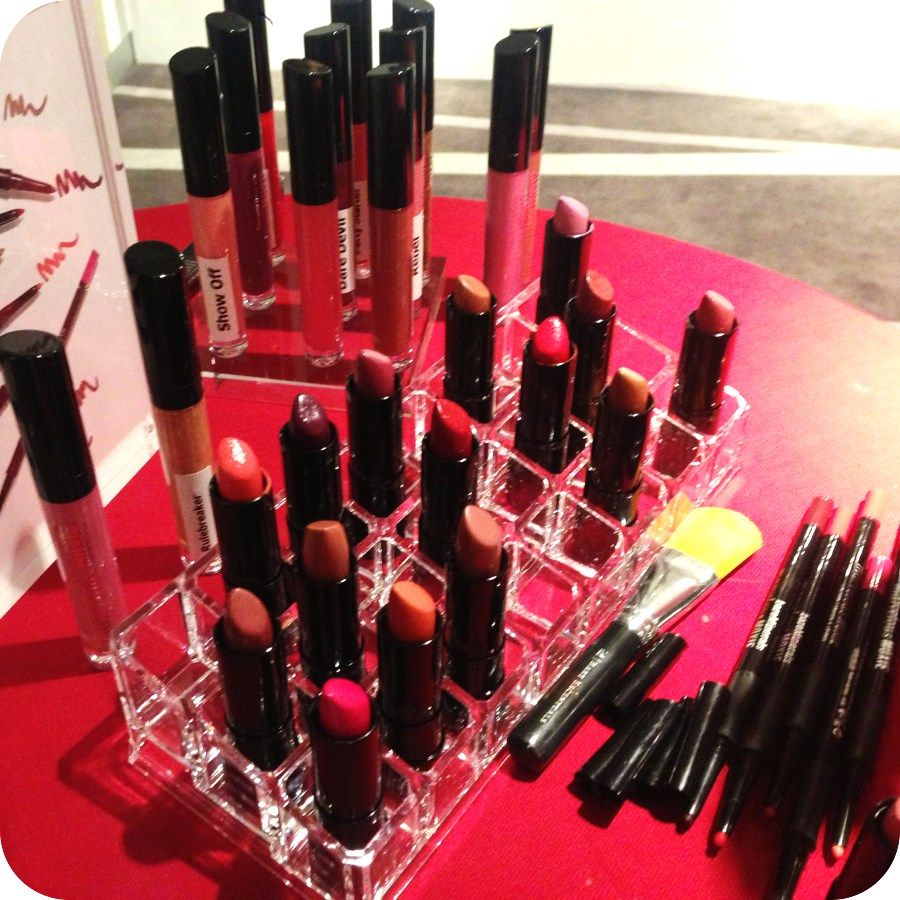 I haven't tried loads of products from BareMinerals but I really am enjoying these and loving the lipstick in particular. I recently did a makeup look /FOTD wearing my favourite shade from this range 'Lead the way' and you can see this here.
Below is my three favourite lipstick shades from the Moxie collection. From L-R Lead the way (deep berry), Light it up (coral) and Live it up (sheer red).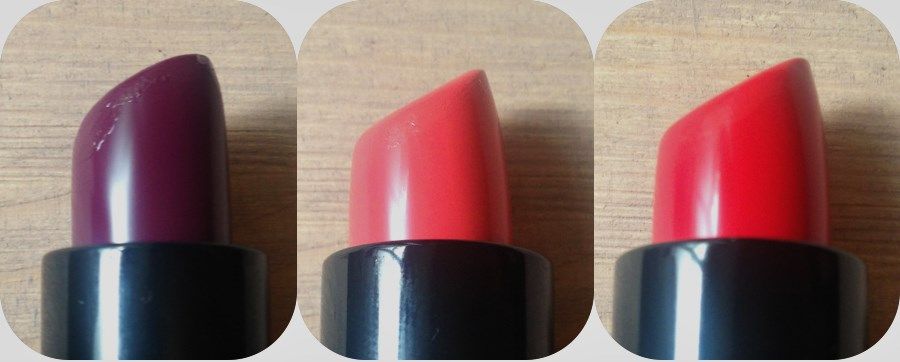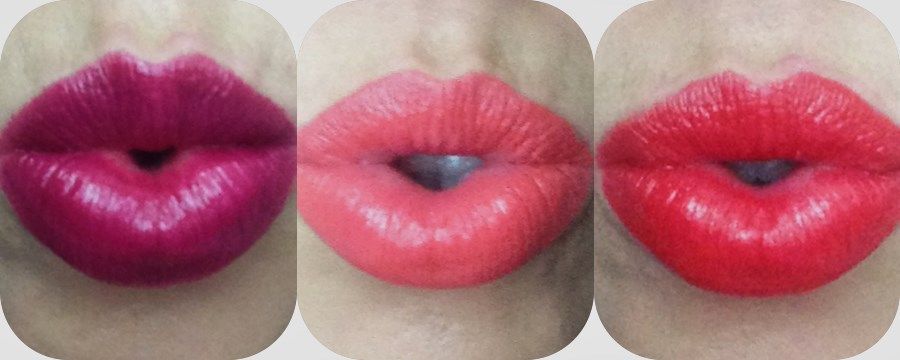 What is your favourite colour? I'm still loving the berry shade as I have nothing like it at the moment.
On another note I was scared delighted to be part of the marvellous moxie online campaign which we shot about a month ago. They used models alongside 'real girls' like myself and some other beauty bloggers. I was a little horrified as NEVER get in front of the camera, my work is always behind the camera……but it was very relaxed though and the team behind Bare Minerals are so lovely, they made us all feel really at ease.
SJ, the global makeup artist for BareMinerals, prepped my skin and applied the makeup for me, giving me their signature natural, glowing look for the photoshoot. My skin is not great so I was really concerned about the coverage of the mineral powder foundation on it's own but it actually gave a really beautiful, flawless coverage on me so I was really happy.
Keep your eyes peeled for the online campaign and you may even see my ugly mug looking very au naturel. EEK! I am going to post again soon with a full makeup look using Bare minerals so I can show you the amazing coverage of the mineral foundation.
Have you used Bare minerals or got your hands on the marvellous moxie collection yet??

Available from www.bareminerals.co.uk , selected Boots and department stores.