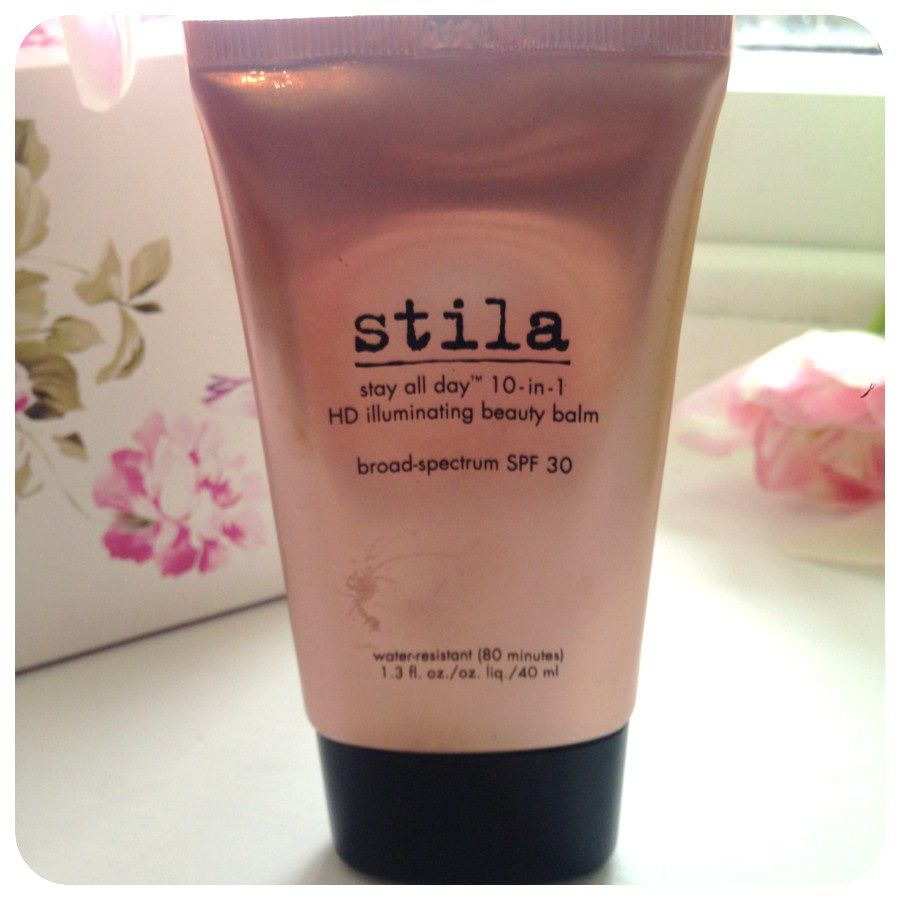 You know when you just see a product, read about it and just know you are going to love it before you even touch it? Well this happened with the Stila 10-in-1 HD illuminating beauty balm. The words *HD* and *illuminating* sing to me in a Barry White voice, and as I intitally swatched the product onto the back of my hand, I couldnt wait to get it on my face. I am really into illuminating products, they do a 'normal' version of this, so non-illuminating, but this is definately the one for me.
I need to also point out that I'm not really feeling this BB cream vibe , but for me I just look at this like a tinted moisturiser with more oomph. Although you could use tis straight onto your cleansed skin, (it has moisturing and anti-ageing properties) I always still use my normal skincare routine first.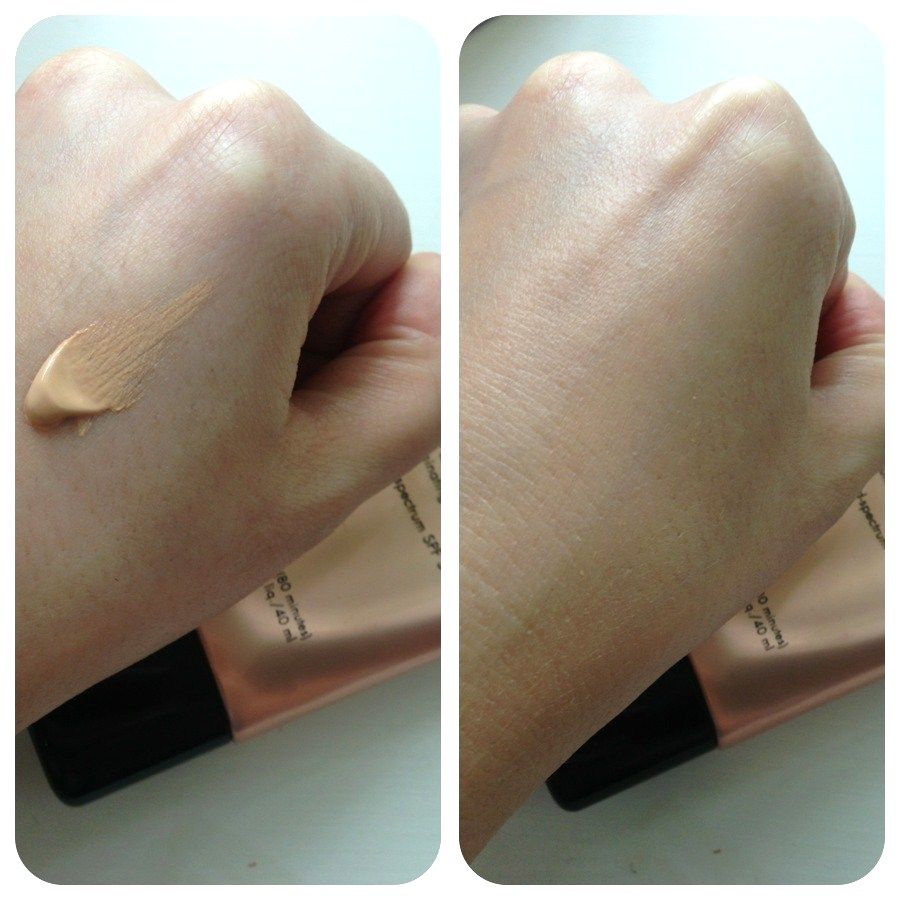 10-in-1 ? The 10 benefits:
So with most beauty balms, this has multiple functions and benefits.
1) Contains microspheres which hide imperfections and reduce wrinkle depth
2) Enriched with tri-peptide 37 which reduces skin inflammation, improves texture and stimulates collagen production
3) Infused with Antioxidants to protect the skin
4) Broad spectrum SPF30 protection
5) Hydrates
6) Reduces pore size and controls oil
7) Reduces redness
8) Seamless coverage with tiny coated pigments
9) Illuminates
10) Oil-free , Paraben-free, dermatologist tested and suitable for all skin types.
This beauty balm is also water resistant , up to 80 minutes…so maybe this should be called be 11-in-1 Stila peeps?!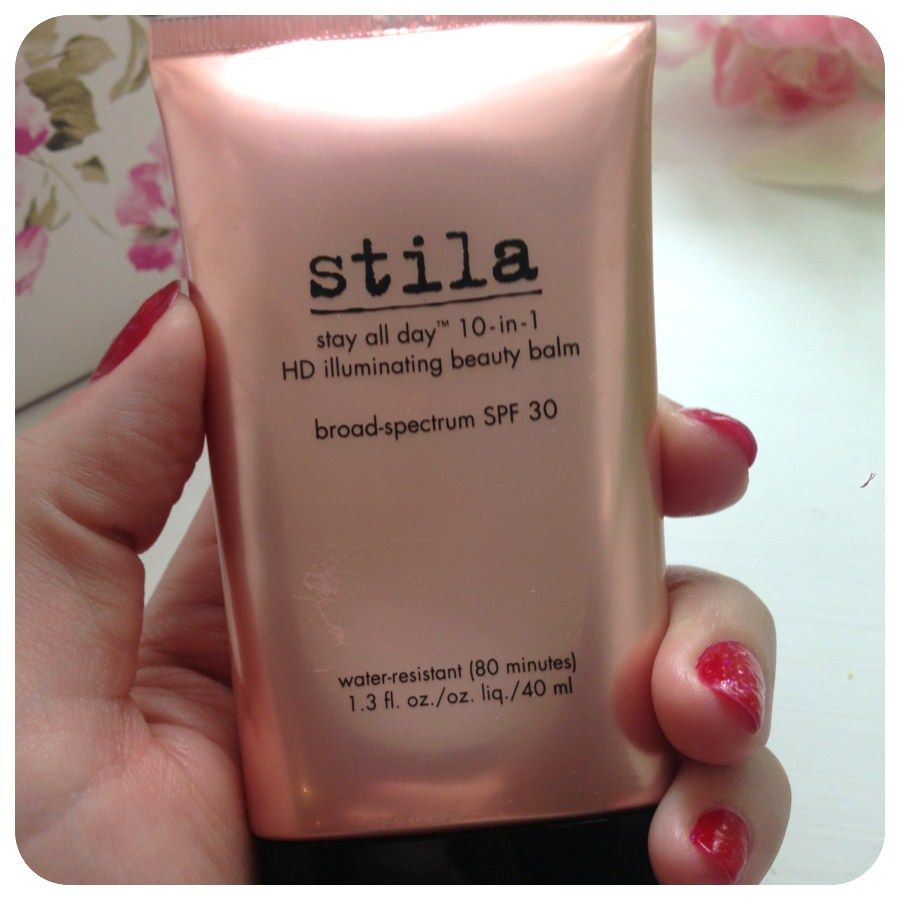 So this can be used in a variety of ways, straight onto the skin as your skincare and makeup, after your skincare (like me), and also you can use it as a primer for further makeup. This is a great prep for the skin as it will give radiance and also is oil-free so will help foundation stay on. You will also use less of your foundation as this will start to even out the skintone and reduce redness. If you have great skin, this on its own will be absolutely perfect. I usually will need a dab of concealer here and there to help. Below is me without anything – Stila BB on it's own – then with concealer and a touch of blusher. Look how it refines my pores!
This is hands down, 1000% my favourite BB-type cream I have used. Not that it's super relevant but I also love the squishy bronze tube it comes in and it's a generous 40ml which costs £26.
If you like Stila, I also have a review of their convertible colors here. I think I have every single shade of these now.