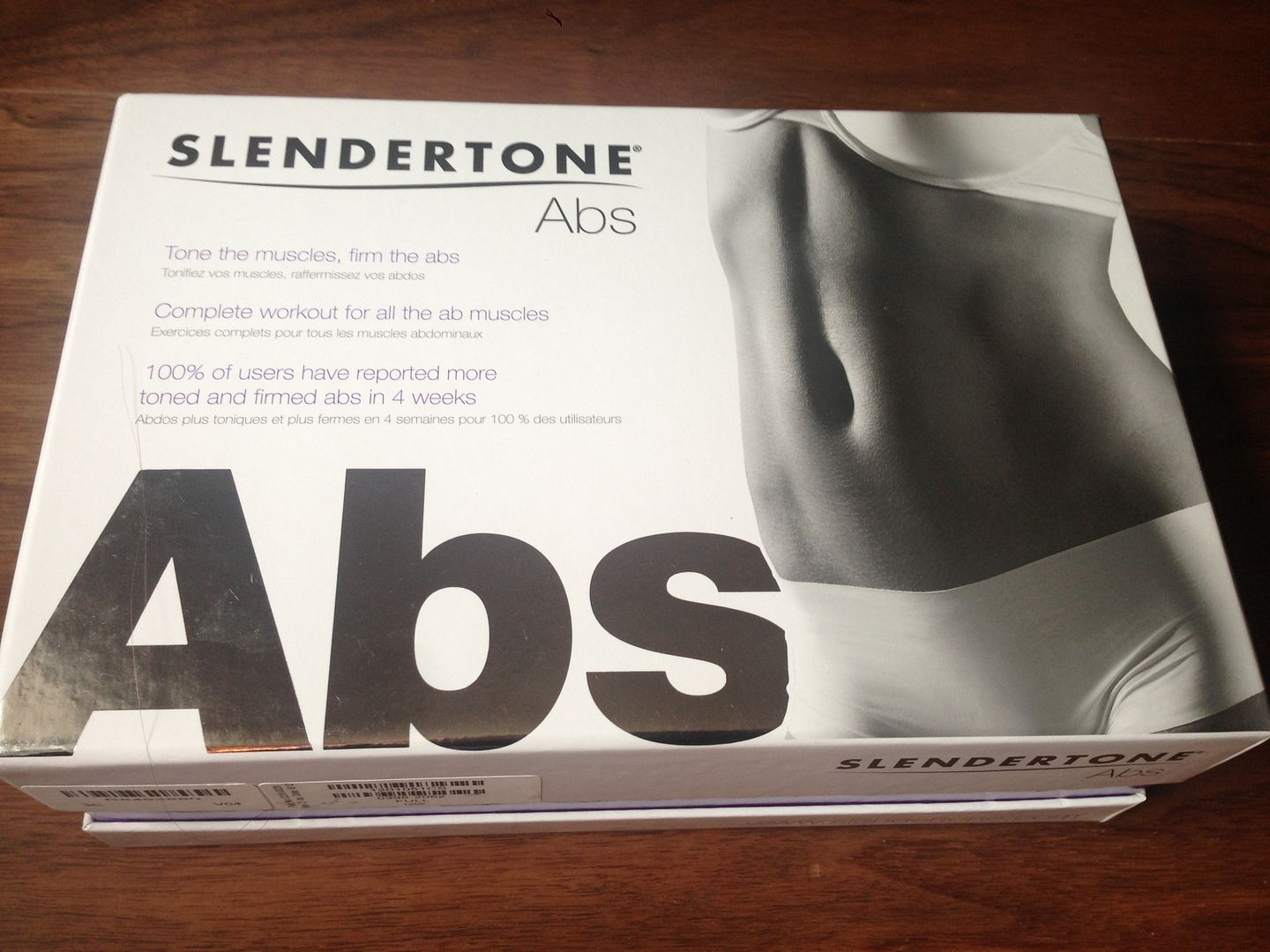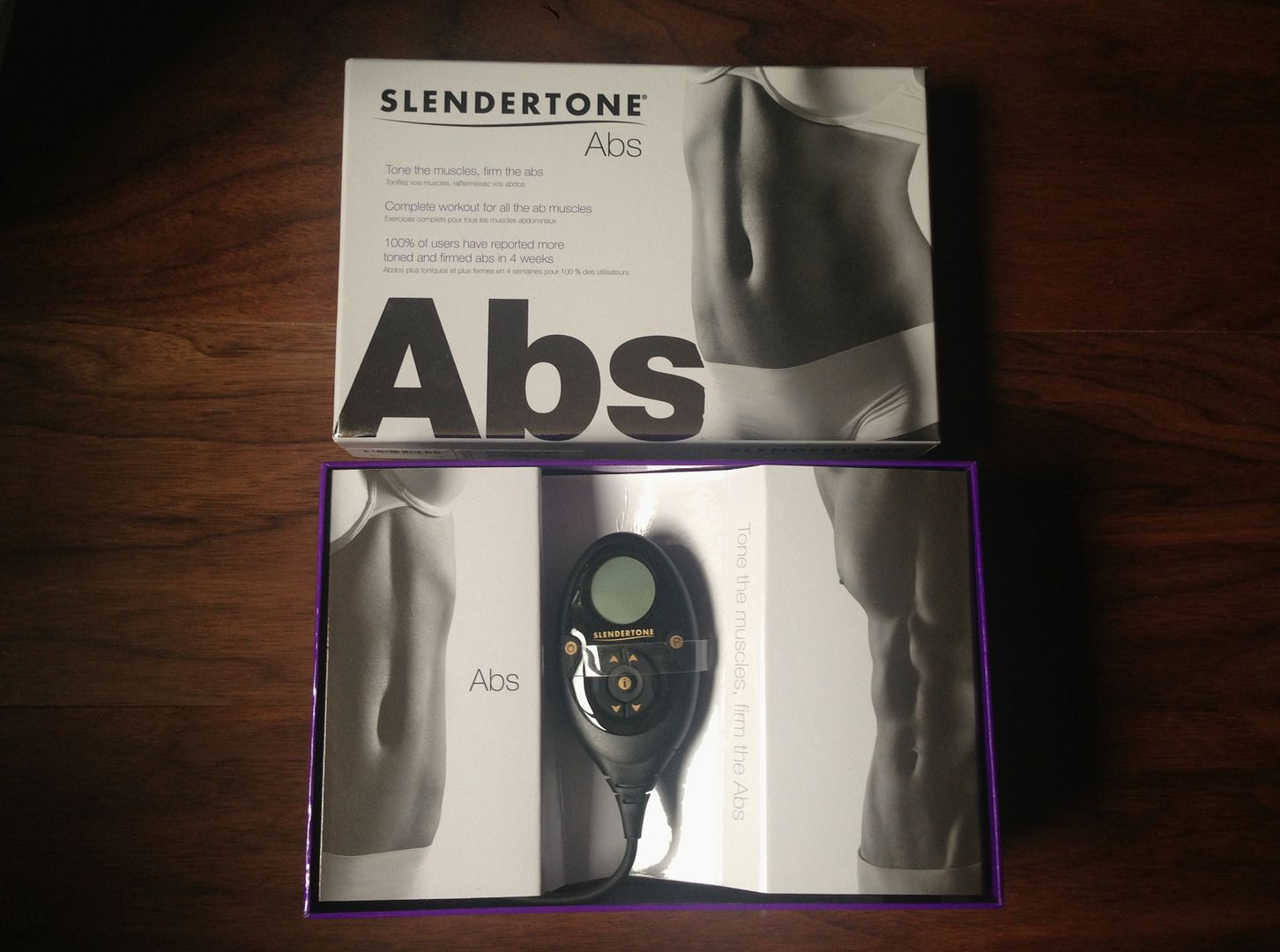 Slendertone Abs. A lazy girls workout? It may seem so, but to get optimum results for this you obviously need to change up a few diet and exercise things too. The more you can do extra exercise and eat well, the better the results you will see. That is pretty obvious, although without any other changes, but just using the slendertone abs, you will still see results. WIN! It is clinically proven to tone and firm your abs in 4 weeks. I have a holiday in Bermuda in a few months so this couldnt have come at a better time.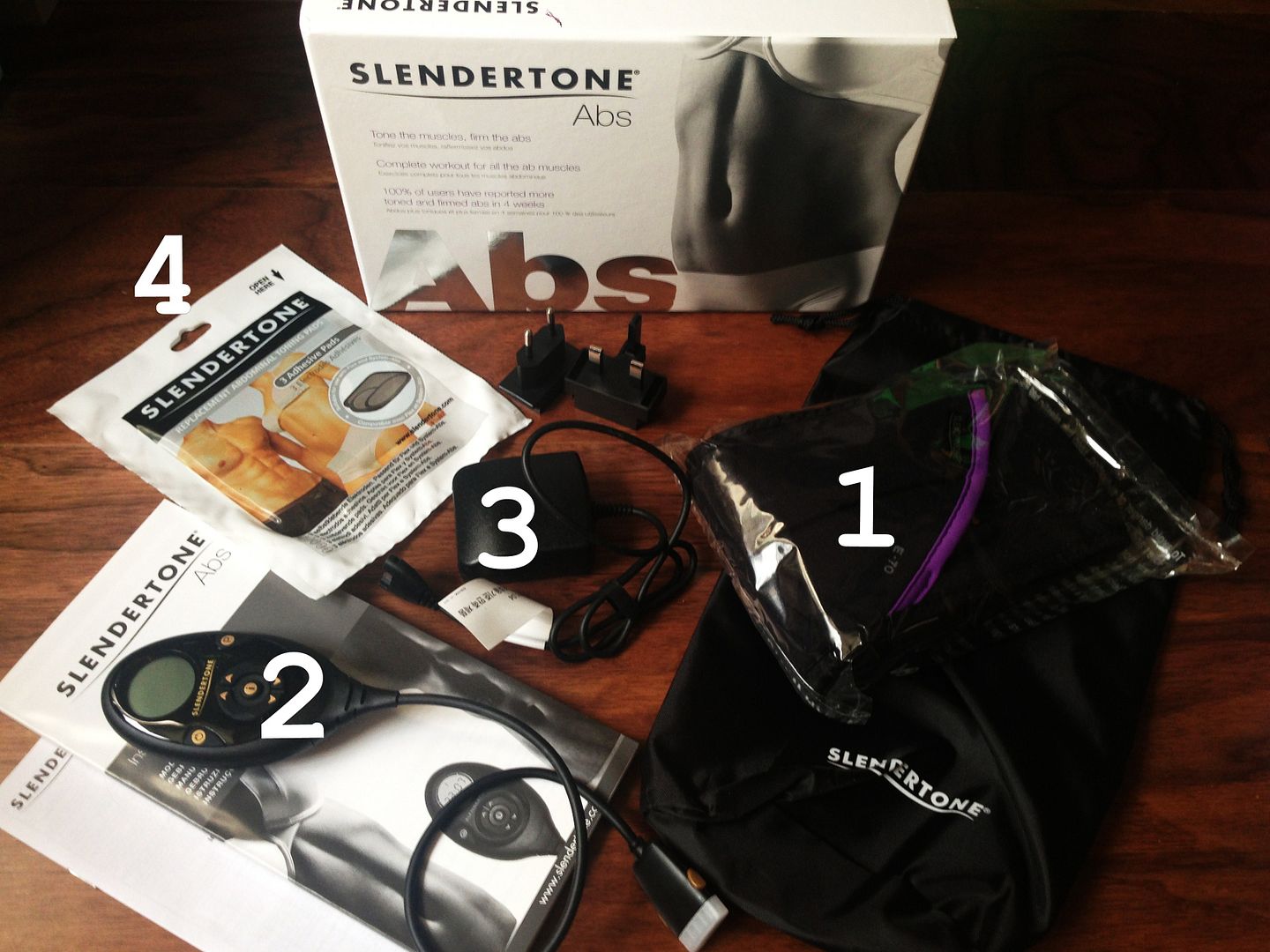 1.Belt This is ergonomically designed and fastens around the waist. Female belt fits waists 24″ – 44″ and the male belt fits 27″ – 47″
2.Unit The unit is the controller. This generates signals which are sent via the belt to yuor muscles (via the pads). This unit is fully re-chargeable.
3.Battery Charger This is plugged into your Slendertone unit and then plugged into a plug socket to charge the device. Takes around 3 hours for a full charge.
4.Pads Your intital device comes with a pack of three pads that are placed onto your belt before use. When you wrap the belt arounf your waist, these pads must be in contact with the skin so electronic signals can be sent to your muscles.
What does it do?

The Slendertone Abs is an electronic muscle stimulator intended for the enhancement of performance of the abdominal muscles.
How does it work?

On the abs belt you have the sticky pads that you place onto to the 3 areas of your stomach and abs and 'strap yourself in' so to speak. When you first use the belt, you attach the sticky pads to the areas indicated, and then you shouldn't have to change them again.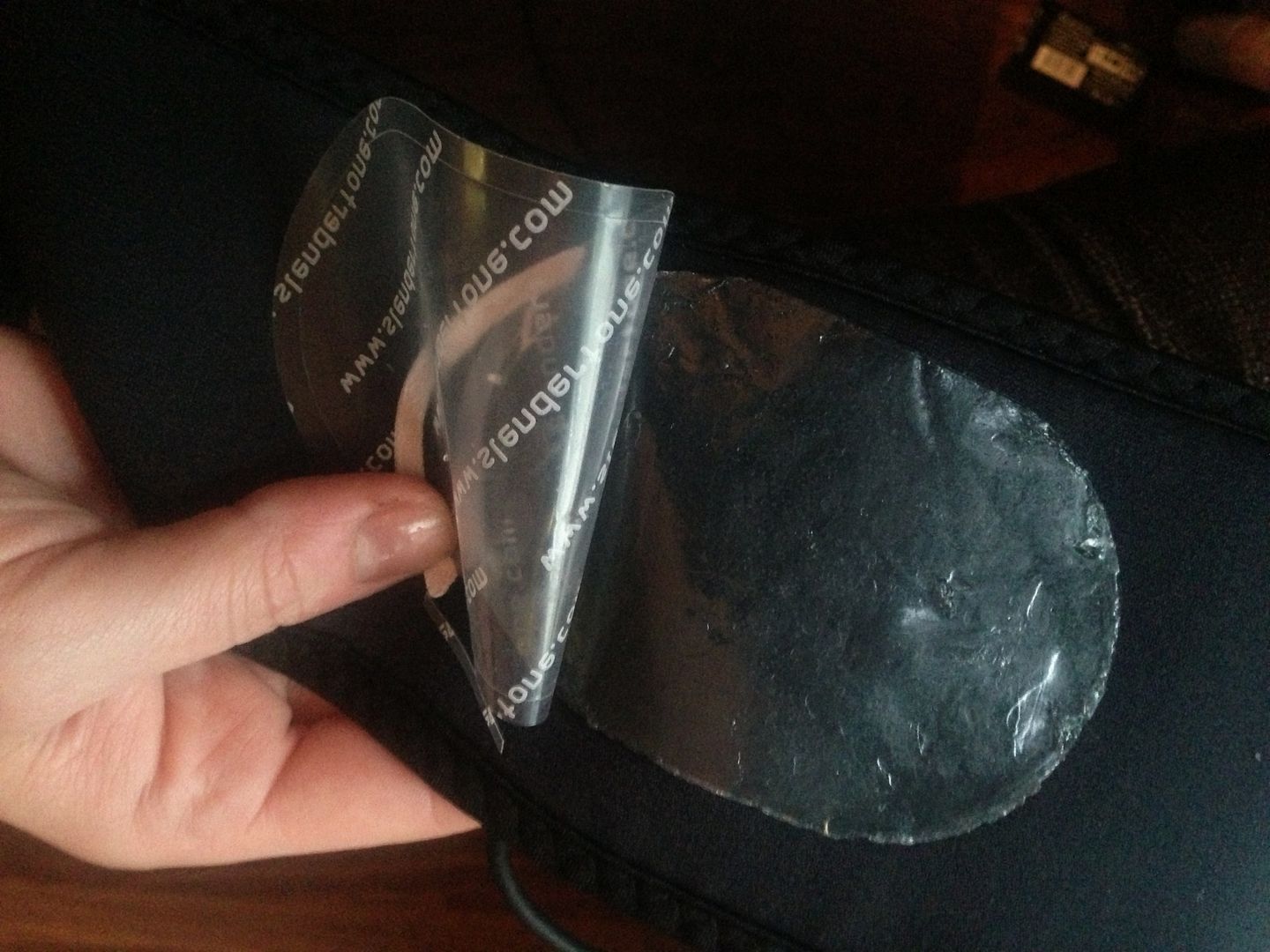 You then control the currents via the handheld control which is attached to the slendertone belt. From this you can do different intensities / programmes and times. Electrical currents pass through the pads and contract the whole surrounding muscle.
How does it feel?

The pads are slightly cool when you put them on. As you turn the belt on with the handheld controller, you can feel a really light tickling feeling, as you turn it up, you can feel it more, at no point did it feel painful or uncomfortable at all, it is such a light tickling feeling. You can also turn it up and down as you see fit.
How often?

So there are different courses on how you can use the pad, and the settings you use, but I am just using it x5 / week for one month, this is called a 30 day plan. It is an easy-to-follow plan that simply involves increasing the time and intensity over the 30 days. You can use it anytime of the day, you can walk about with it under your clothes and tuck the controller in, exercise with it, or just sit and watch your favourite soap. It's really up to you when / how you use it.
Does it work?!

So I have been using this for only 2 weeks now and I really have noticed quite a big difference in the firmess of my stomach. I have been cutting down on my carbs too, so this would have contributed but I can absolutely see and feel this working. I am going to do it for another 2 weeks so will do a follow up. I really didn't think it would make any difference in all honesty. You even feel like you have had a workout on the abs, sometimes a bit tender……but no pain! I'm becoming a bit hooked and really want to try the bum firming Slendertone now too. (I *think* you can buy some kind of magic convertor that turns the abs into the bum firming one… so you don't have to buy the whole device….will get back to you about this!)
Obviously with a healthy diet and exercise, you will see quicker results with all Slendertone products. Celebrity personal trainer and Slendertone ambassador Jarod Chapman also recommends the following things to help you slim down to that beach body:
– Cut down on alcohol consumption
– Increase exercise – Improves cardiovascular health and burns calories.
– Drink aprox 1.5 litres of water / day
– Eat lots of lean protein to provide you with maximum energy
– Wear your abs belt whilst exercising
It's not bad value for money as initially it costs £149 and then you just re-charge it with the plug it comes with, and you can just buy the replacement pads (£11.99) when you need. To find out more information on the Slendertone Abs, and to look at the other products then take a look at their website (link below).
Have you got any feedback for me if you have already used it? Should I be trying the bum one too?!