Quite a few products which I have used up this month. Luckily, I was home in Jersey last weekend to do a bit of a stock-up! Haul post coming soon for all you noseys :0)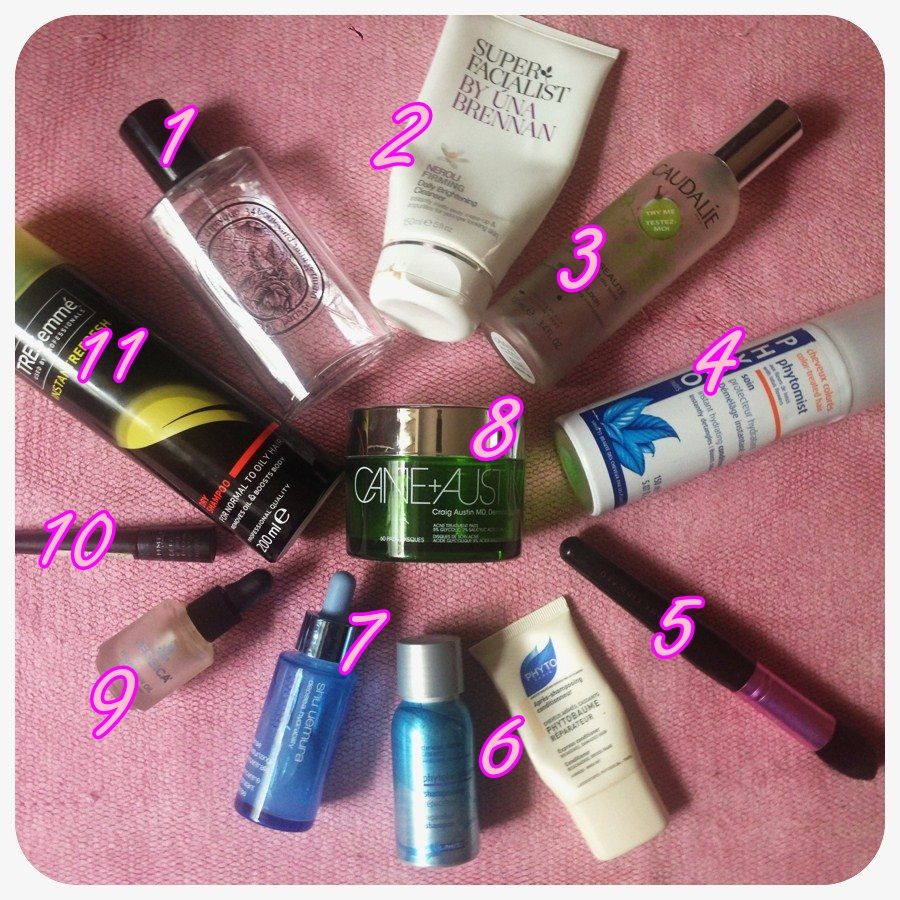 1.Diptyque Eau Rose
I have never been into anything Rose-scented or fragranced. This is so different from most of your typical rose though as it has this lovely sweetness to it, not old lady rose….but really fresh and pretty. Perfect summer fragrance….that I've run out of….before summer.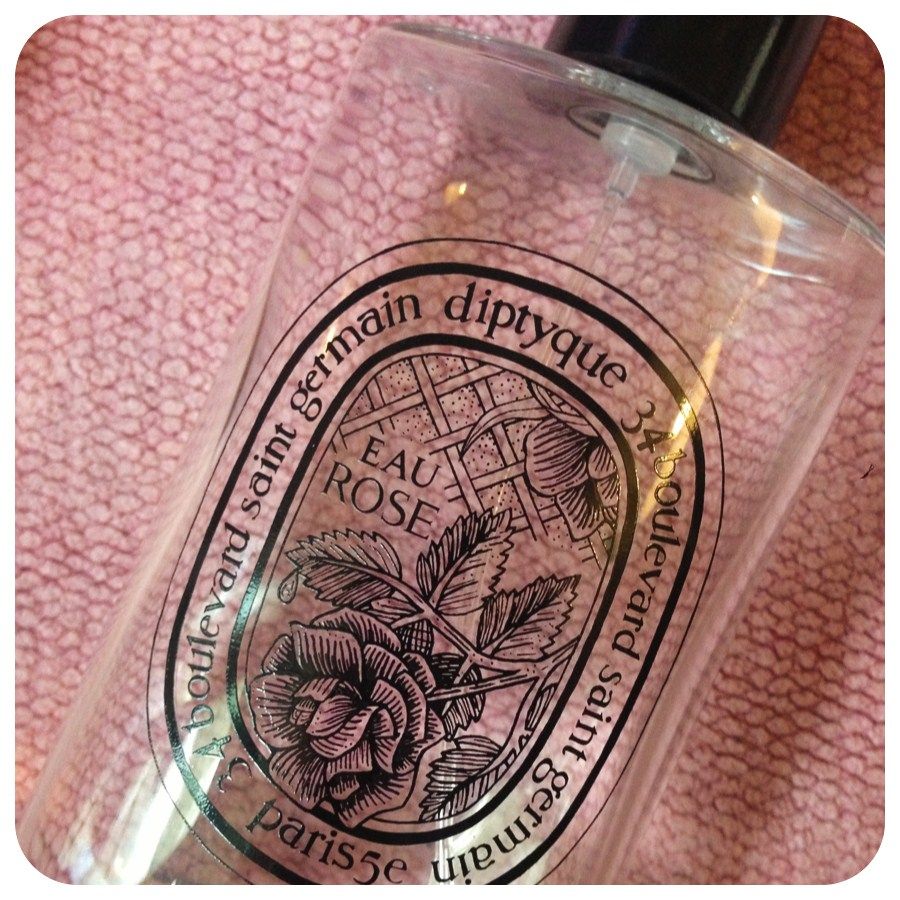 2.Super Facilaist by Una Brennan
This was probably my most-loved out of all these products, and a product that I wasn't initially that interested in….then I tried it and starting using it. I absolutely loved it! I am definately going to be buying this when I have used up my cleansers. I love pretty much everything about it : The packaging, in a squeezy tube, so it"s easy & quick to use in the shower.

I also love the texture, it is an oil-in-gel kinda thing, which is actually the first time I have used this kind of thing, so I use it the same way as I would my cleansing oil: straight onto dry skin – all over my makeup and eyes, then add warm water and use a muslin to remove all traces. Another big thing for me was the divine smell… Neroli is one of my favourite fragrances ever – I also looked on the ingredients list and it has a wealth of skin-loving oils and flower extracts: sweet orange, lavender and ylang ylang. This really is a beaut of a cleanser and a snip at £7.99 . It's actually probably one of the cheapest cleansers I have used for a while but one of the best. Big love for this and also interested to try more of the range because of this.
3.Caudalie – Beauty Elixir
I have used this for years and years. Love it. Always have one in my pro kit and this is my personal one which has run out. I have back up already. I will never stop using this! Full review here.
4. Phyto 'Phytomist'
I recently started using this just as a spray leave-in-conditioner on my hair. It's lightly hydrating mist, has UV protection and also great as a heat protector if you are styling/drying. I don't suffer from tangles but this is also apprently great for that too.
5. Jemma Kidd foundation brush
This has started to moult so it's time to get rid. Not a bad thing as I have had this brush since I went to makeup school at Jemma Kidd nearly SEVEN years ago! This was one of the first foundation brushes that was shaped like a finger tip and I remember David (Horne) telling us about it as he was teaching us. It launched just after I graduated and I managed to get one as I was working in their pro team for fashion weeks and shows.
I have used this in my pro kit since then and really like it for applying liquid / cream foundations and also concealer around the eye. Luckily I have another spare or two so I am still using this in my pro kit.
6. Phyto shampoo/conditioner for weakened hair
I was given these small trial samples and now am hugely tempted to buy the full sizes. The only thing stopping me is that I have quite a lot of shampoo /conditioner to get through at the moment so I may wait, but really want this! It's very natural and botanical and made my hair feel so nice.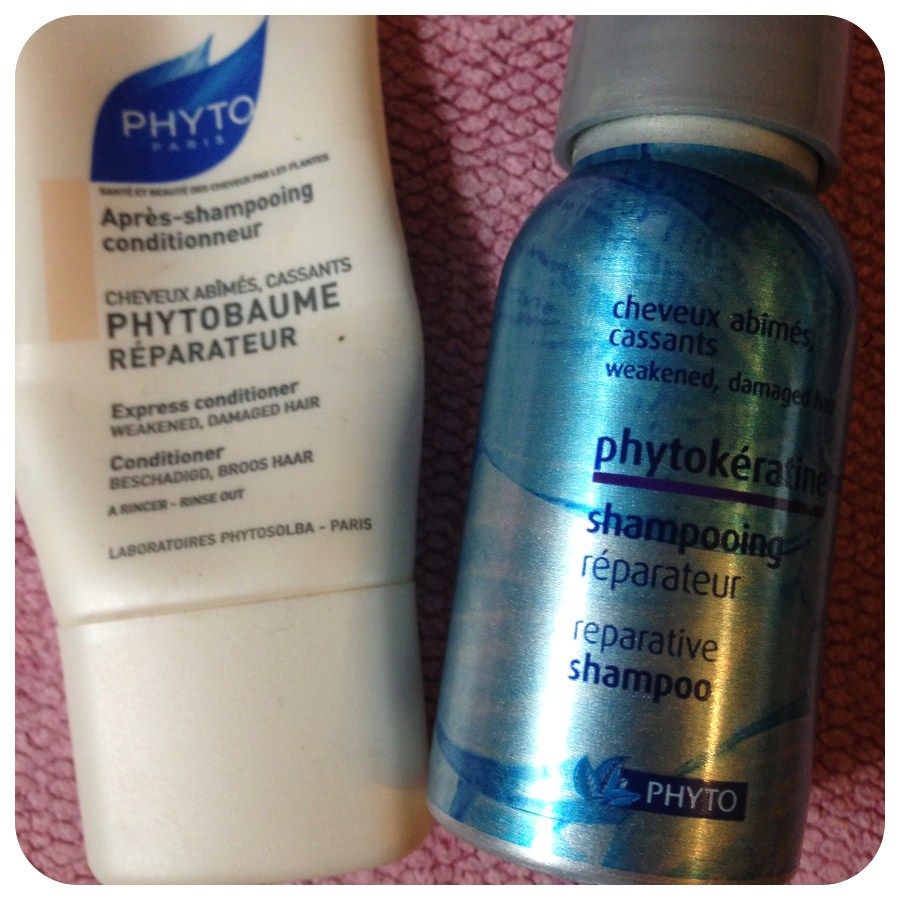 I got about 4 useages out of these. The thing I really liked was that the shampoo foams up wonderfully and then I was told to whip it up and leave on as a mask for a few minutes – you can actually feel it tingling and working on the hair and scalp.
7.Shu Uemura Intense moisturising concentrate
This I was using as my daily serum, as my skin has been a little dry and patchy at the moment, must be all that summer sun! Anyway, it's a lovely serum, very cooling and light, and good if you are feeling you need a hydration boost. Am not going to be getting this again right now, as I'm getting my oily skin back so am looking for a more clarifying serum now, rather than hydrating.
8.Cane & Austin Blemish pads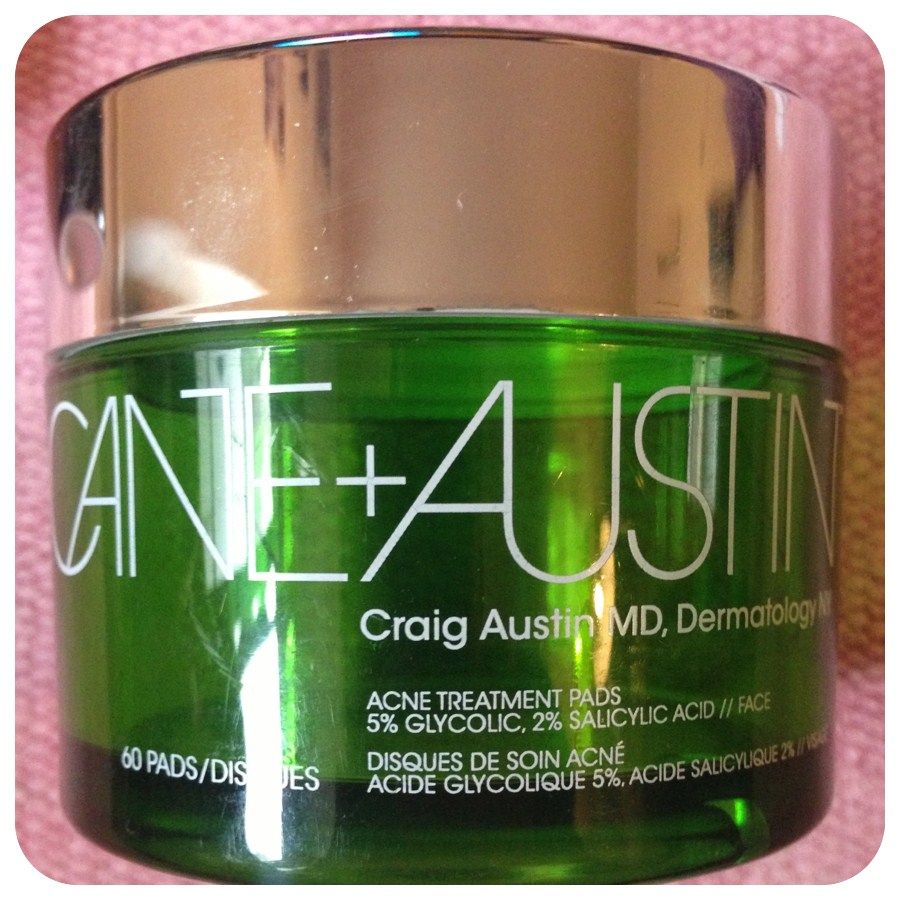 Pretty sure these were in my Empties post a while back. This is my third tub of these. They are pretty ££ but they really are the best I have used. I use them once a day, sometimes less, depending how much I want to eek them out. They are textured, product soaked pads that you swipe over your face after cleansing, I use in the PM, and then put my night cream on afterwards. They are 5% Glycolic (resurfacing) and 2% Salicylic acid (pore cleansing) and are great to keep my spots at bay. Already have replaced these.
9.Jessica Phenomen oil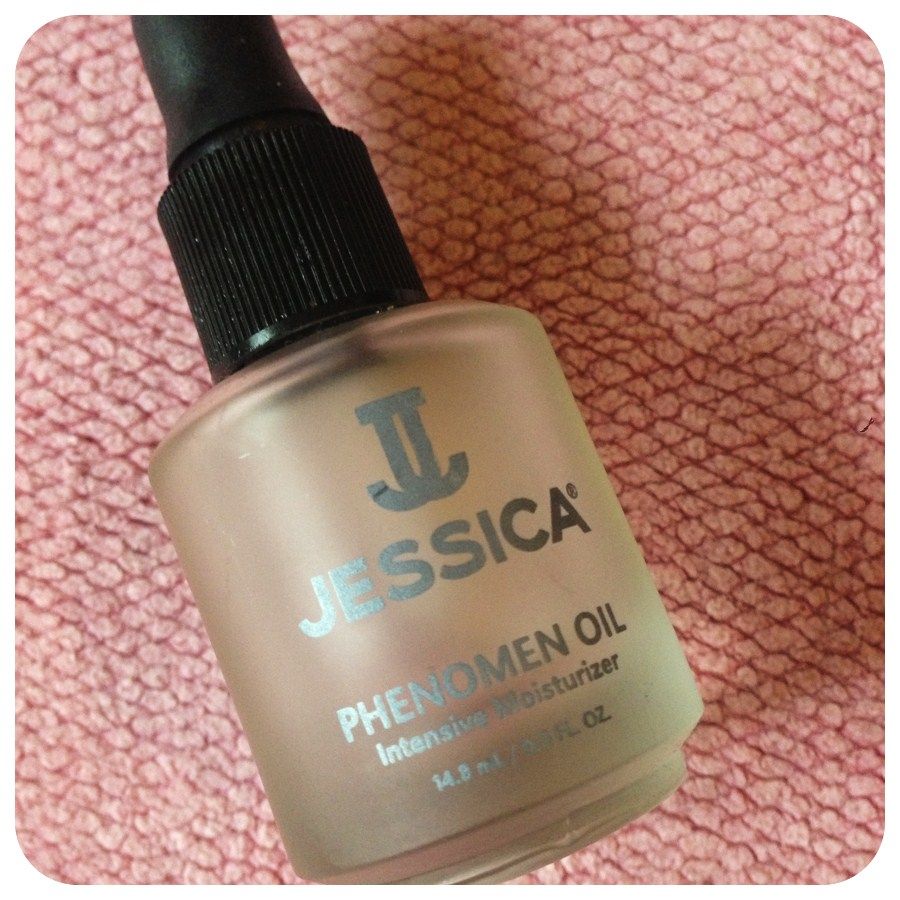 Have used this for around 5 years now and ALWAYS have one on the go. Already replaced. I find this one of the best nail / cuticle treatments around. I get very dry, cracked, sore cuticles and skin around my nails….which I pick….and it gets really bad! This is really soothing and hydrating and absorbs in really well. Love the smell, it's such a great product.
10. Rimmel Exaggerate liquid eyeliner
This has been my 100% go-to liquid liner for the the last…..10 years? Maybe more… I absolutely love it and it is one of my most-used makeup products probably ever. However, I have found one that I absolutely love so will not be replacing this quite yet. I was sent the Cosmetics A La Carte black liquid liner for a photoshoot and it's really, really good, so for the time, this is what I am using. No doubt I will get another Rimmel one though as you really can't beat the price.
11.Tresemme dry shampoo.
I remember reading a review of this that wasn't that great – and I actually stumbled upon this by default. I think it was chrsitmas time, when I was at home in Jersey and forgot my dry shampoo so went into one of the small pharmacies over there to pick up some to see me through, they didn't have any small sizes and no Batisse or other familiar ones to me – this was the only one they had. Anyway, I'll stop blabbing…..I absolutely loved this. I am very fine-haired so it gave me the right amount of volume and texture and I really liked the fresh fragrance.
Definately would re-purchase this. I prefer it to Batisse. A great tip if you have fine hair like me is to spray a bit into your hair when it is freshly washed (and dried!)..it will instantly give you a bit of texture and volume, especially good if you are wanting to style fine hair.
So quite a lot of empties, which means a nice big shop – which, like I said, has been done when I was in Jersey (have to take advantage of that tax-free shopping!) Some of these are my firm favourites which you have seen me talking about before, some are completely new, that I may or may not be buying again: Either way I love trying out new products and seeing what works for me.