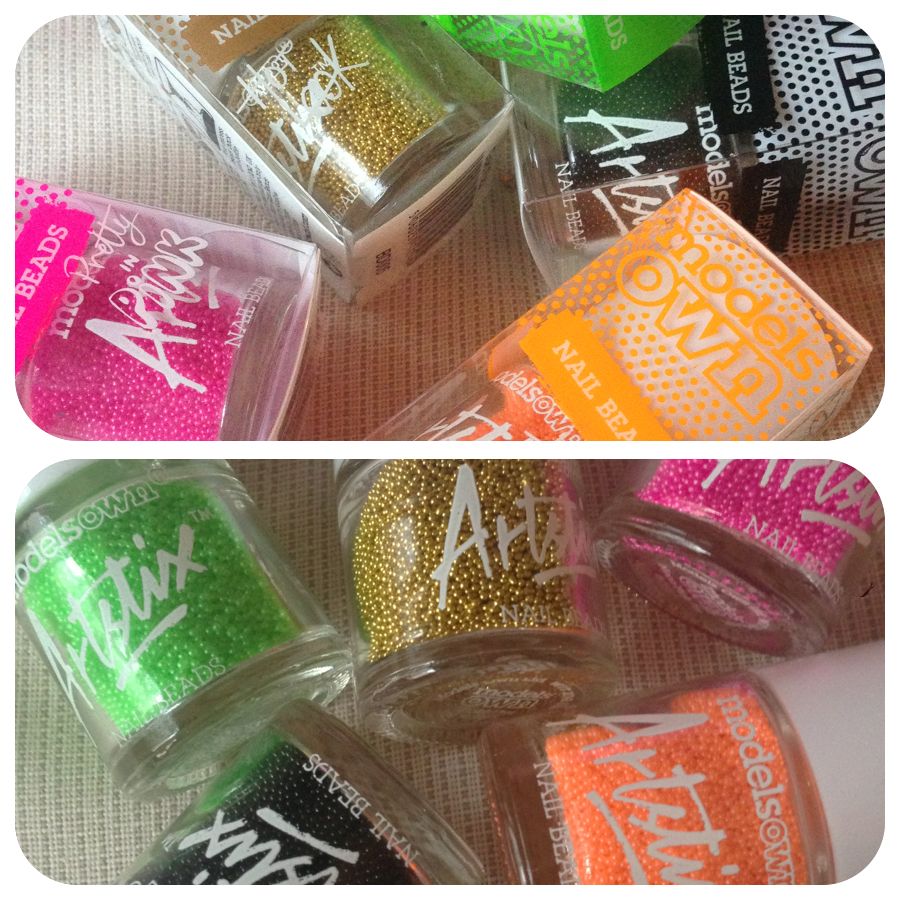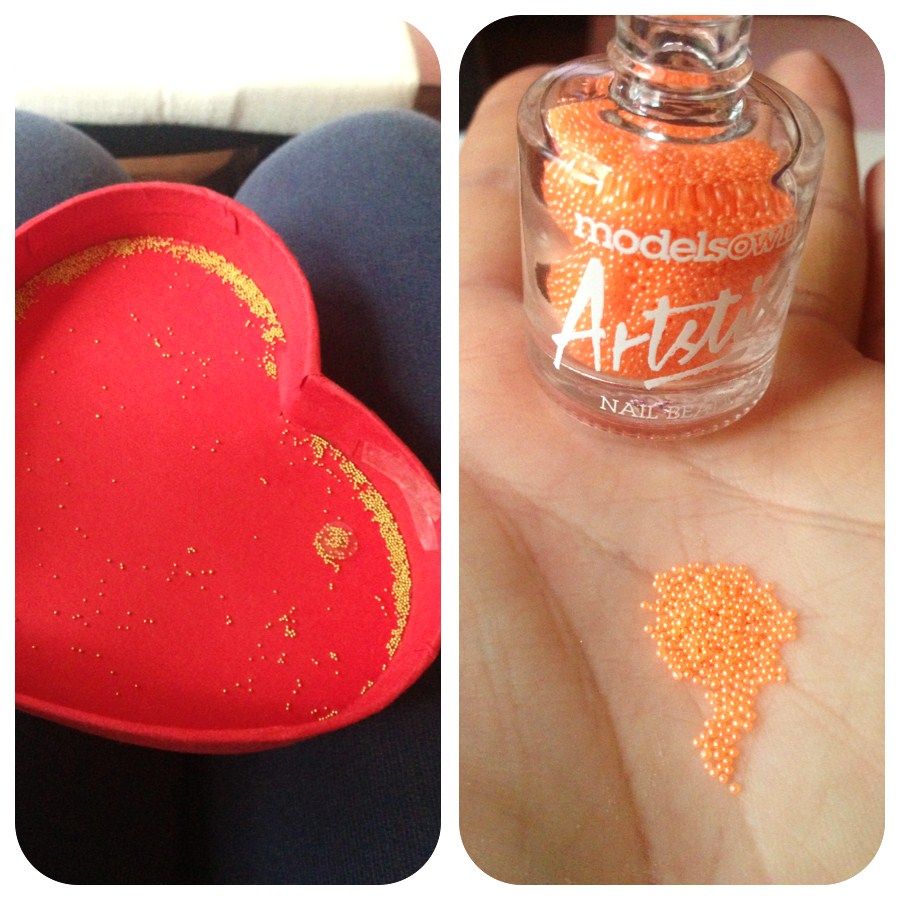 These Models Own Artstix nail beads scream summer and festivals and fun
to me. The fluro shades which you can custom blend are so pretty! I have been curious since these nail bead thangs since Ciate launched them. I went to Selfridges
(new) beauty haul, and they had sold out, I went to Superdrug, Oxford street
the same day to pick up some bargain MUA ones….and they had sold out…then I
got distracted by something else beauty-related and haven't thought much of
them since. Then these landed on my doorstep. I immediately loved the bright
solo colours of them. I was a complete
nail bead virgin so I had a search on some other beauty blogs to get some tips on applying them.
First up, I painted my nails with the Bora Bora shade of
models own Hed Kandi shades (ooooh have some good memories of this Ibiza bar!!). I then applied a clear topcoat and whilst this was still wet, I poured the beads over the nail and pressed them on to dry. To avoid mess, I used a little tray to catch all the excess beads. From here you can also pour some back into the bottle. I ended up with more in the tray than I did on my nail :-/
I tried to get a bit arty and do a graduation….but it didn't really work. This was my first attempt and me just messing about so excuse the slightly shabby job. I have seen some MUCH better example of this nail bead/art, but will keep practising to get it right.
I really like the bright neon shades, and am on the hunt for a bright Jessie J inspired neon green, so when I get it, I'm going to give it another go with the bright neon beads. On another note I am now off my 100-day spending ban so I can actually go and BUY stuff like this!!!
Artstix are £4 each. www.modelsownit.com