I did a really popular post last year which was a general guide to makeup brushes, and then another one on how to look after and clean your beloved brushes…. I am following this up with my top 10 makeup brushes. These are brushes that to me, are timeless, and they are the brushes that I find myself using the most in my pro kit. I think so many people have their favourite ones they use…. and when you are using someone else's it just doesn't feel right, like wearing someone else's shoes… they may be the same size as you but they wear them differently. I can remember using another MUA's MAC 224 on a shoot and it honestly didn't feel the same as my one!
I have over 250 makeup brushes, but out of those I probably use like 20 on the regs. These are a selection of my top 10 brushes that I use on photoshoots.
Shu Uemura 42.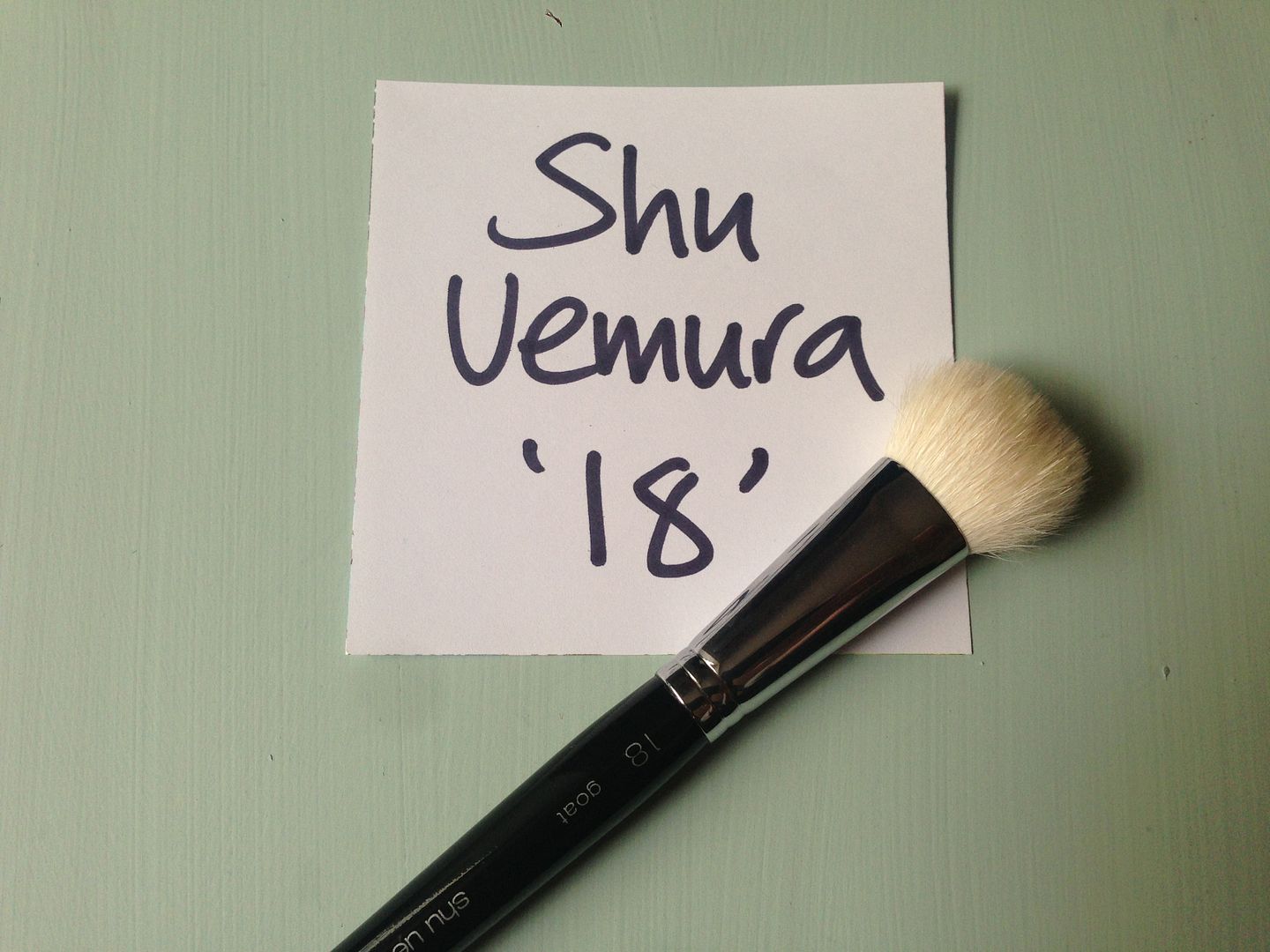 I purchased this last summer, and it's my favourite brush to apply skincare, foundation, tinted moisturisers, and even concealers onto clients. It is a natural hair brush which is unusual for a foundation brush but something I am seeing becoming more regular. It is short and fluffy and buffs the makeup into the skin so perfectly. I either use it like a regular foundation brush or stipple it depending n the coverage I want. If I'm am just working with one client, I will apply skincare followed by foundation with the same brush so it infuses together nicely.
Hair type: Natural, I think goat
Description: Short handle, tapered bristles, short and fluffy
Use: Foundation, concealer, cream makeup application and could be used for precision blusher and blotting if you wanted
Price: £42

Crownbrush BK04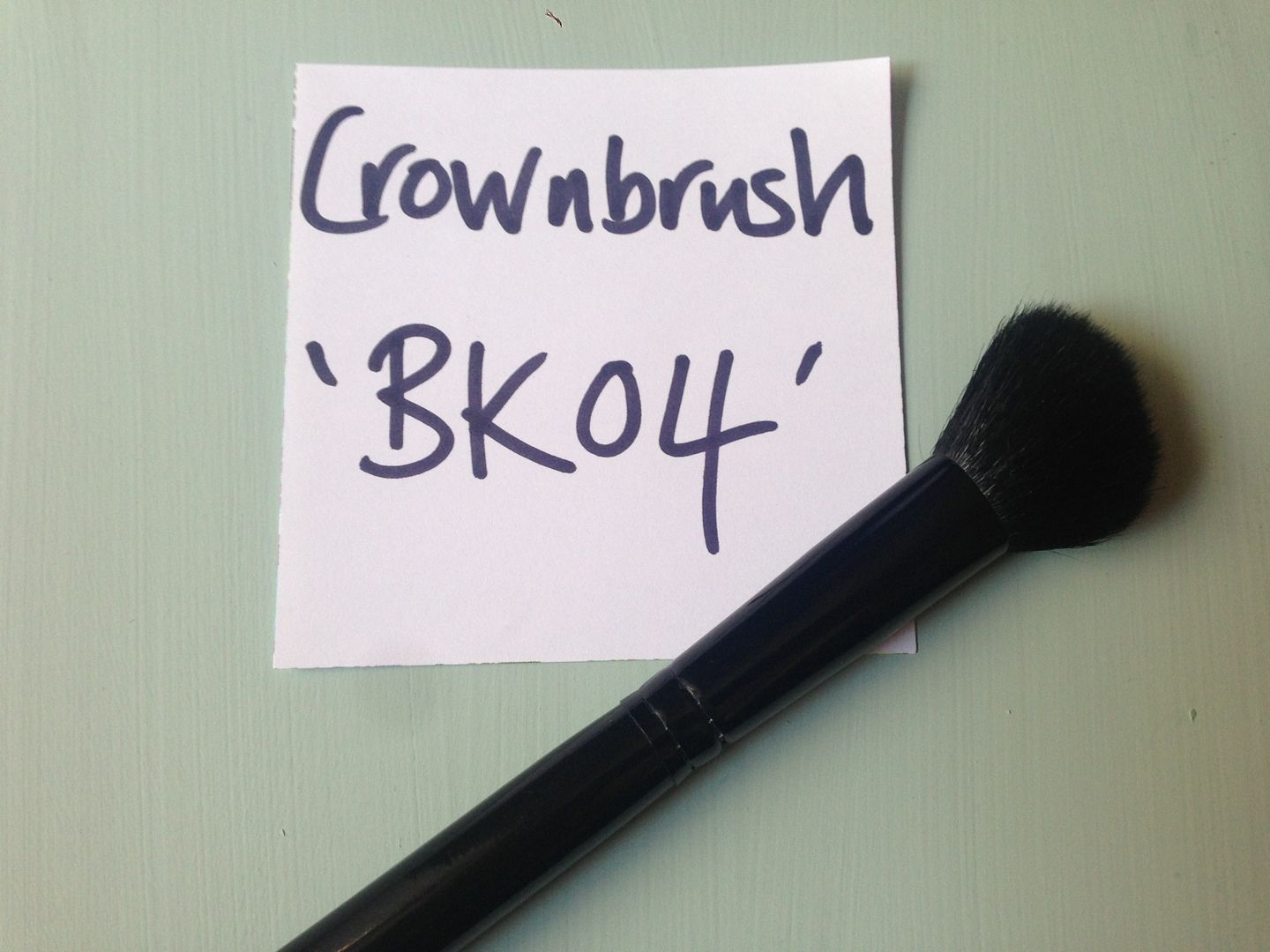 This has become my favourite contouring brush, as it is smaller than a blusher brush and still has some firmness to it therefore control of product you are using with it.
Hair Type: Natural (I think)
Description: Angled, tapered, relatively firm bristles
Use: Contouring, precision blusher, powder
Price: £5.79
Royal & Langnickel BX-00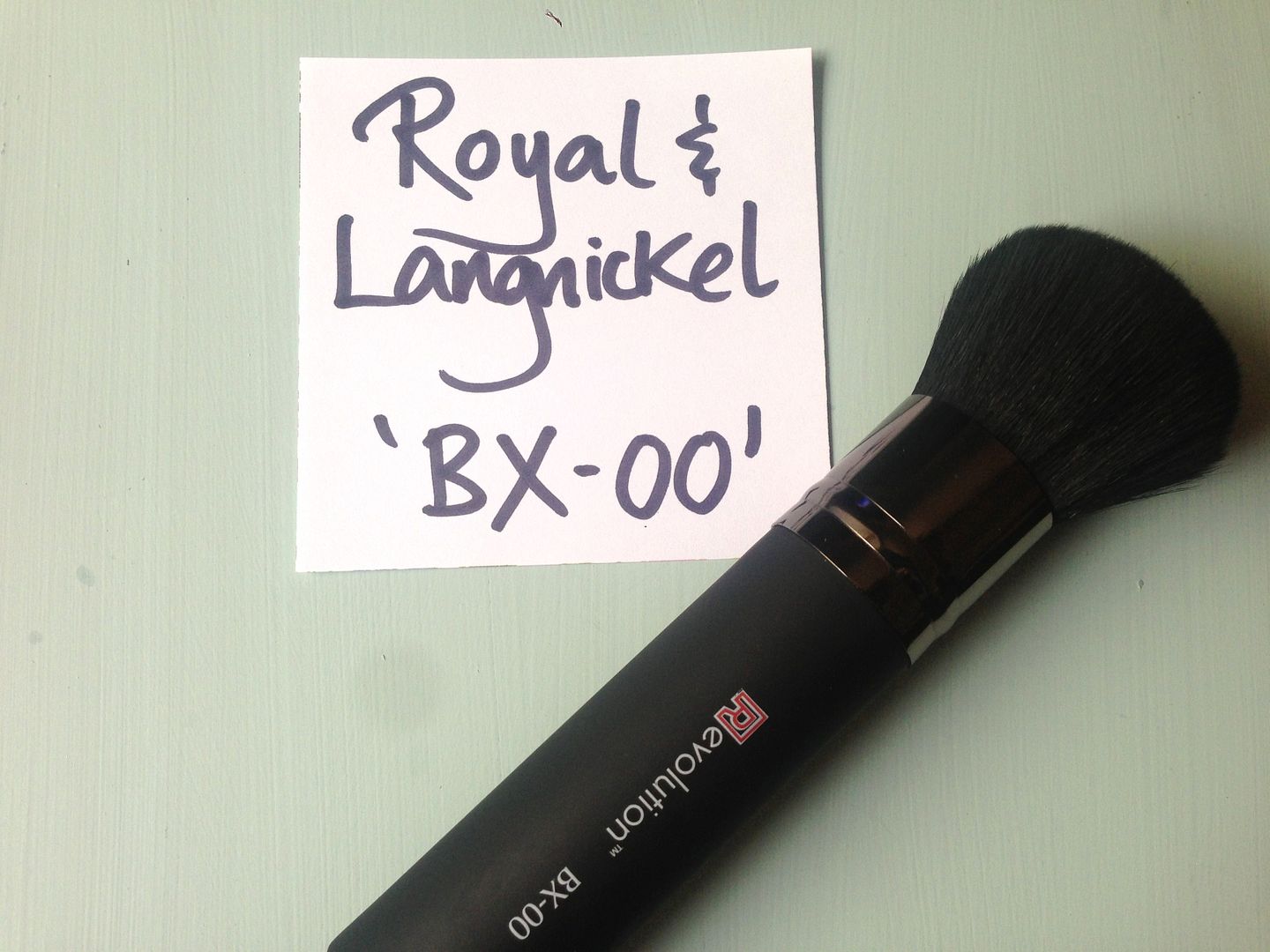 This is from their 'Revolution' range which I really love (full review of their other brushes here). They are one of the best quality of synthetic brushes out there. This is a large powder brush and I use this for bronzer and setting powder.
Hair type: Synthetic
Description: Large tapered dome shaped brush.
Use: Powder
Price: £39.99
Royal & Langnickel BX-20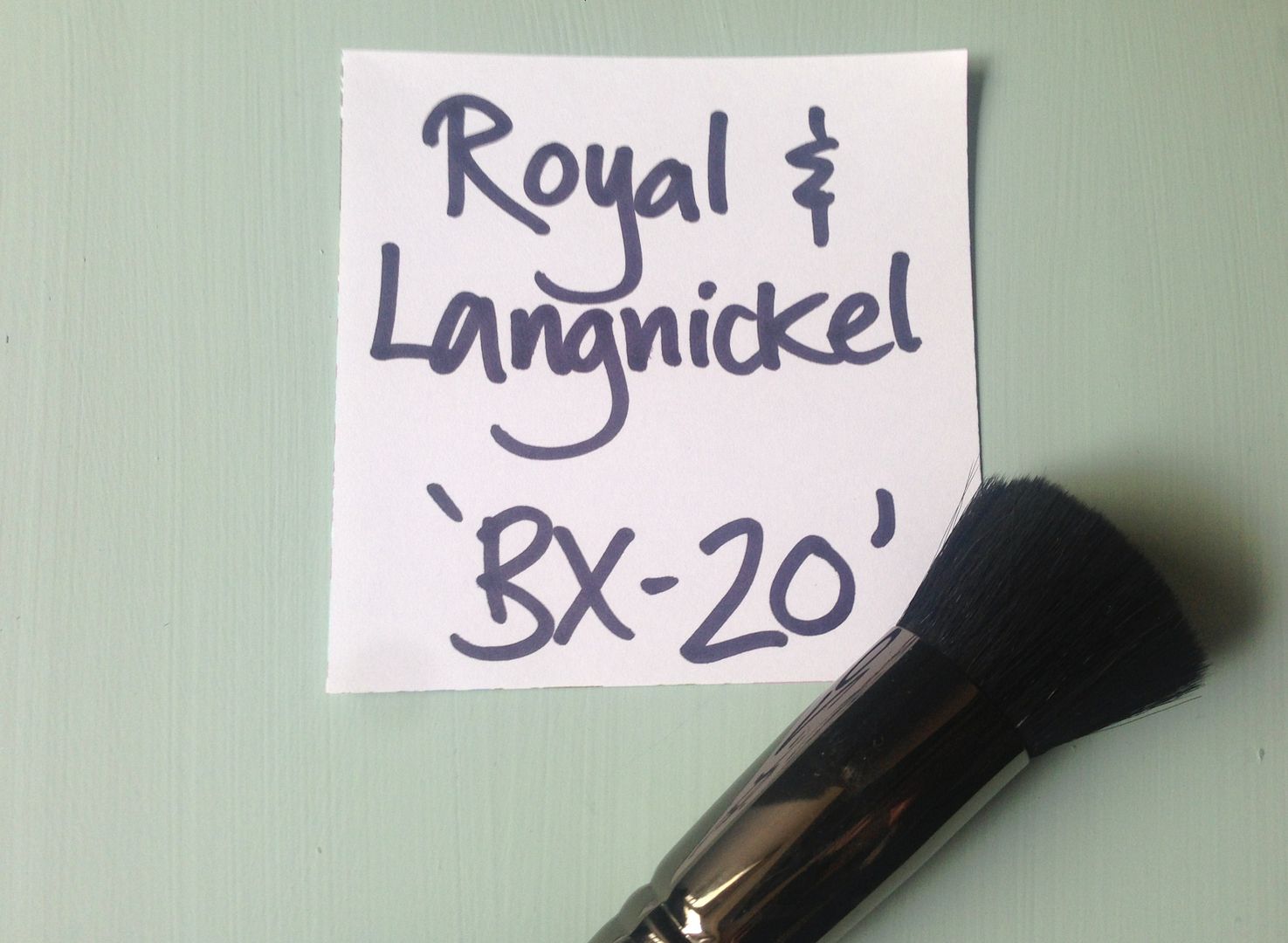 Another from the 'Revolution' range. Great to have a flat-top brush in your kit, I love the buffing action you can get from this and it's very multi-purpose.
Hair Type: Synthetic
Description: Flat top kabuki
Use: Blotting, applying foundation, contour
Price: £31.99
MAC 224
The ultimate brush for blending eyeshadow into and around the socket line. Everyone needs one like this!! Probably one of the most infamous makeup brushes on the market.
Hair Type: Natural
Description: Tapered, round tip
Use: Blending
Price: £22

Japonesque 242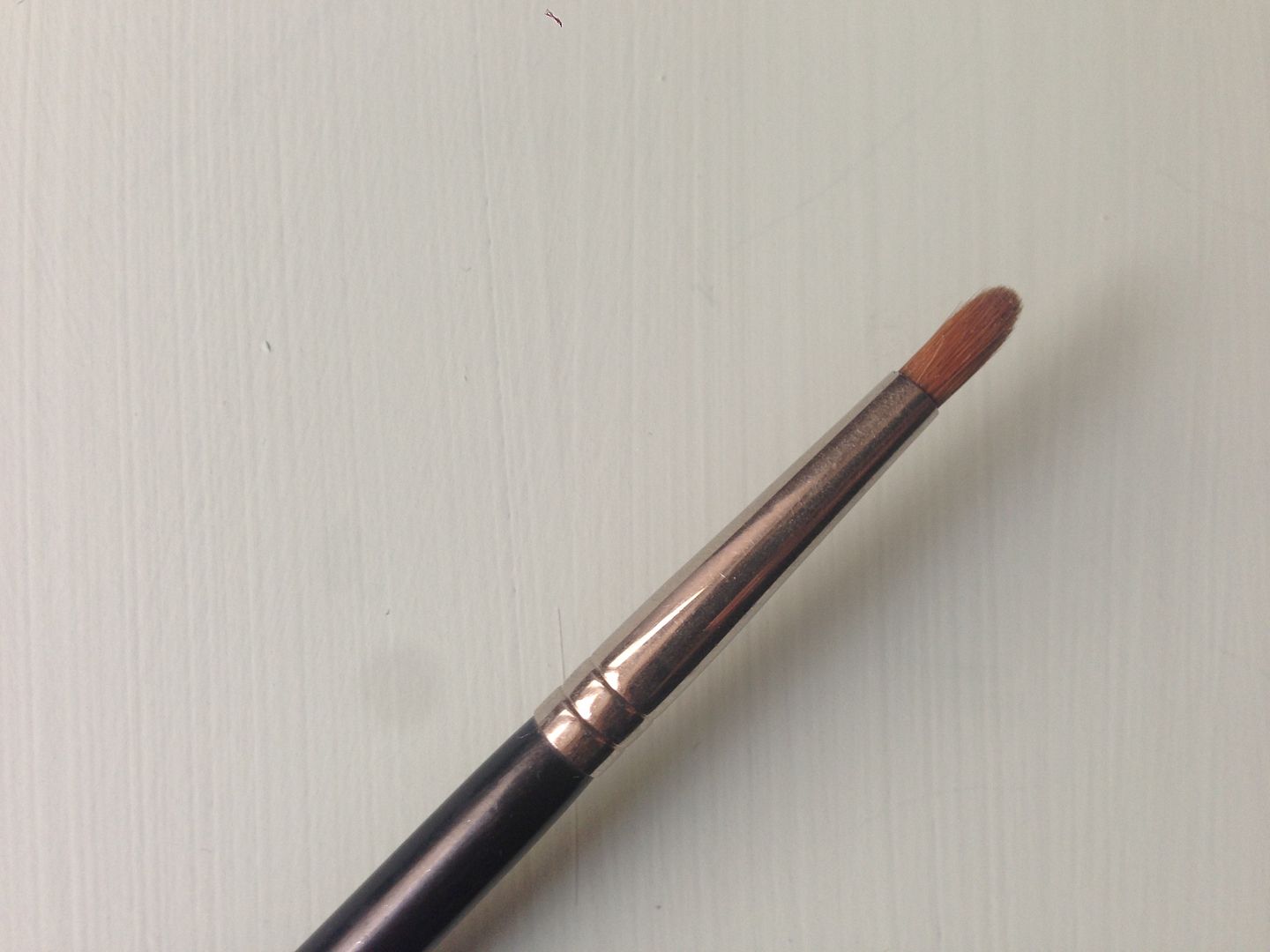 I got this brush as part of my 'starter kit' when I was in makeup school on 2006 – still in absolutely perfect condition and I use it for so many different things.
Hair Type: Natural
Description: Tapered, fine pointed.
Use: Everything! Cream products, powder smudging around the eye, lipstick, concealer.
Price: Aprox £6
Laura Mercier Eye Crease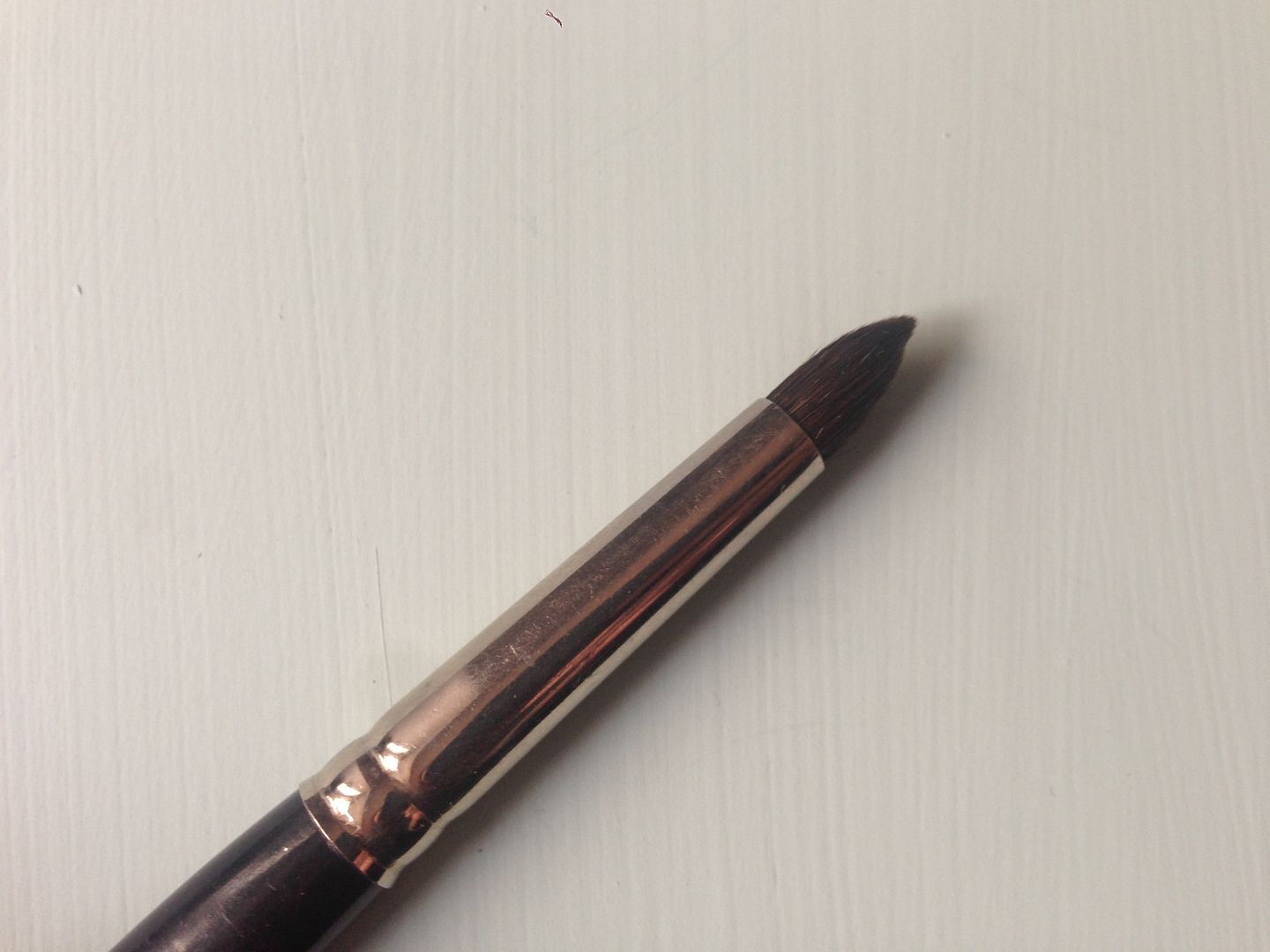 Have had this for years and I love it! Really lovely and soft, this has a shorter handle than most makeup brushes, not quite sure why but it's easy to use and control.
Hair Type: Natural
Description: broad tapered bristles, pointed
Use: Eye crease / socket
Price: £27
MAC 217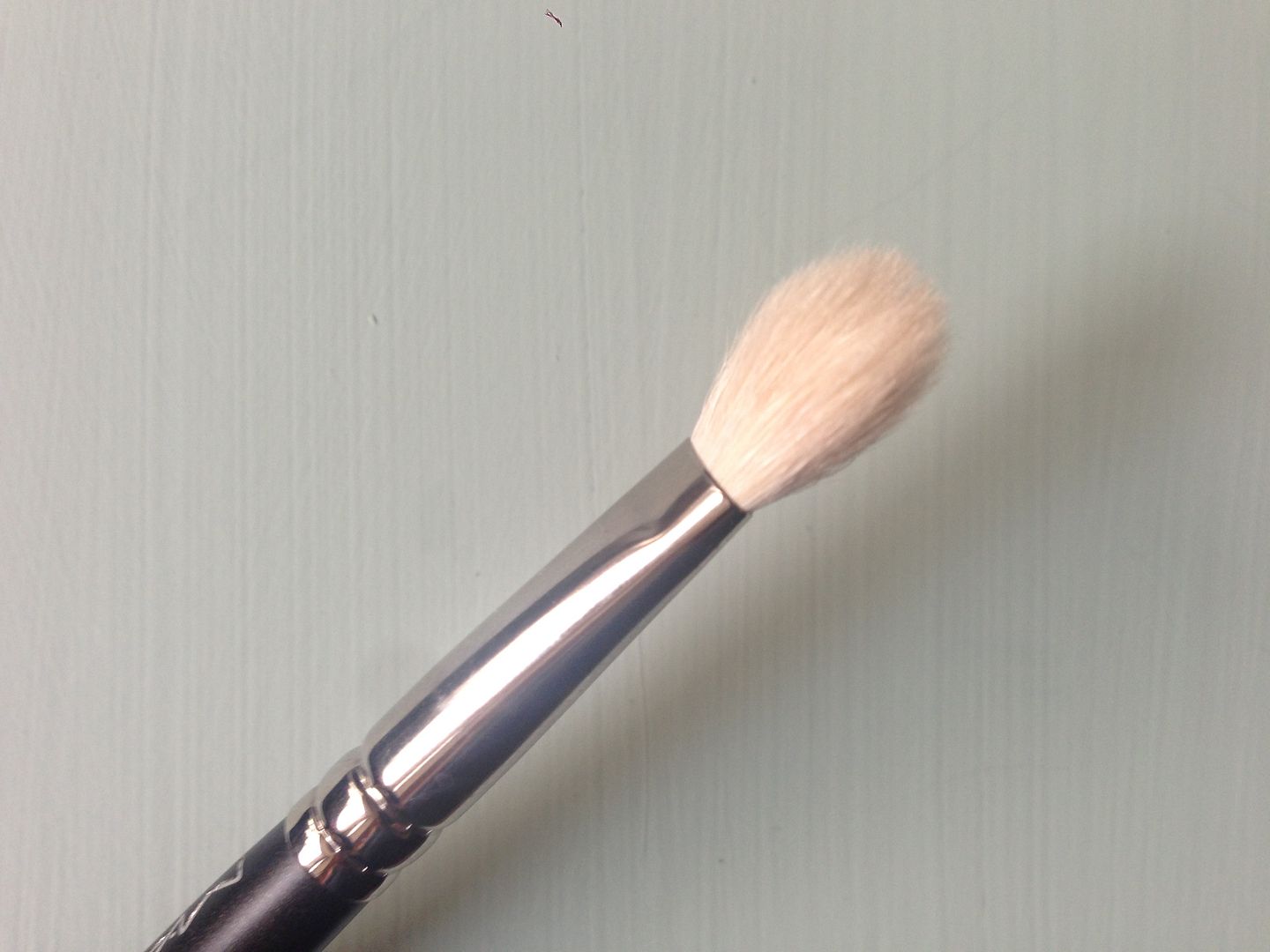 Not as infamous as the 224 but this is a more recent purchase, probably in the last year and I use it alot, for many different things. I think I saw Lisa Eldridge using this lately in one of her makeup tutorials.
Hair Type: Natural
Description: Full oval and tapered brush with a fluffy rounded tip
Use: Multi-purpose – Eyeshadow, blending and even concealer which I have been using it for lately.
Price: £17
Crownbrush C428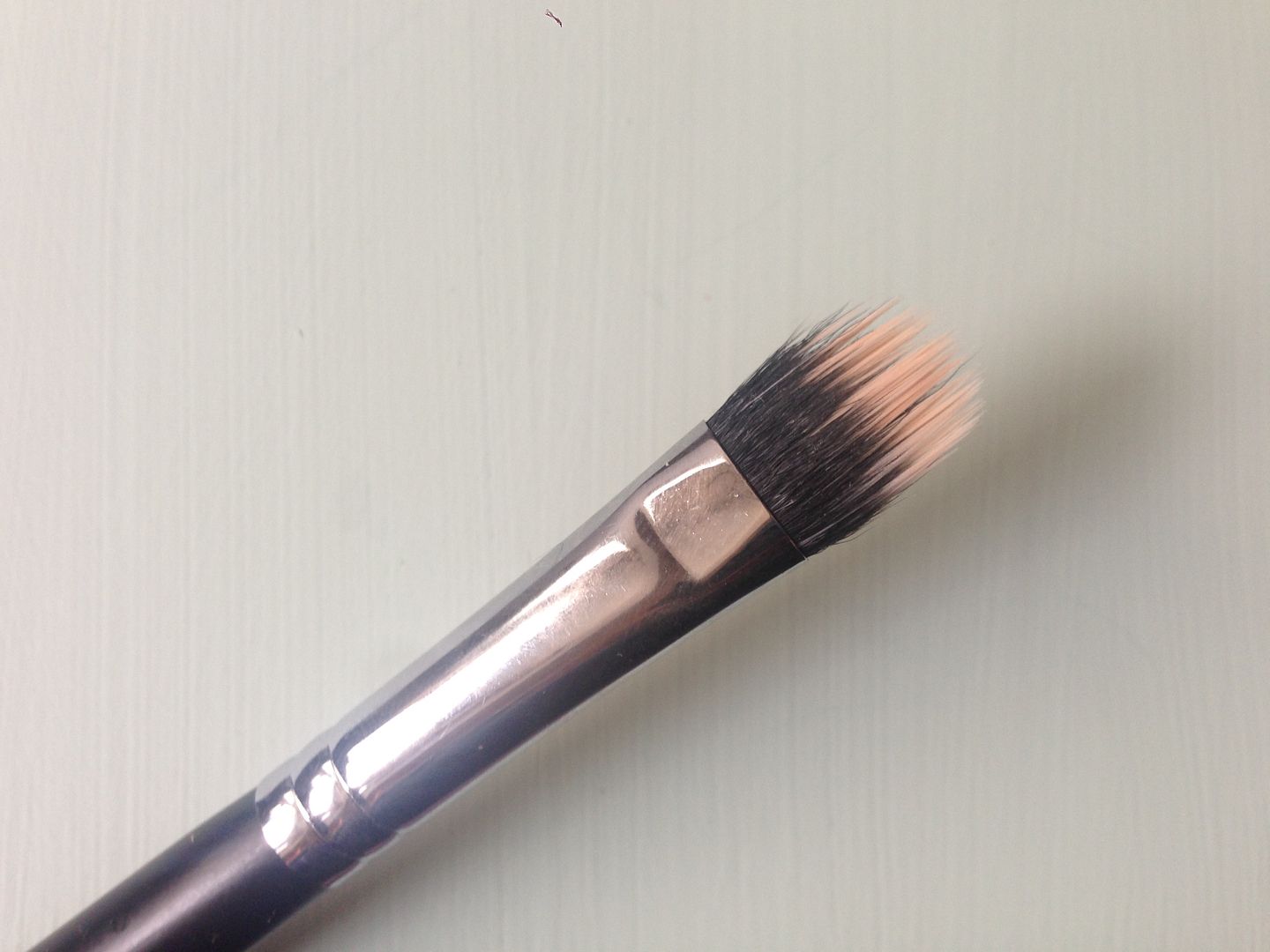 I use Laura Mercier Secret brightening powder so much on photoshoots, and this is my favourite brush for applying it. Duo-fibre allows for light application and blending.
Hair Type: Synthetic
Description: Oval shaped duo-fibre
Use: Blotting, concealer, blending. This is my no.1 brush for applying secret brightening powder.
Price: £4.49
Space Nk liner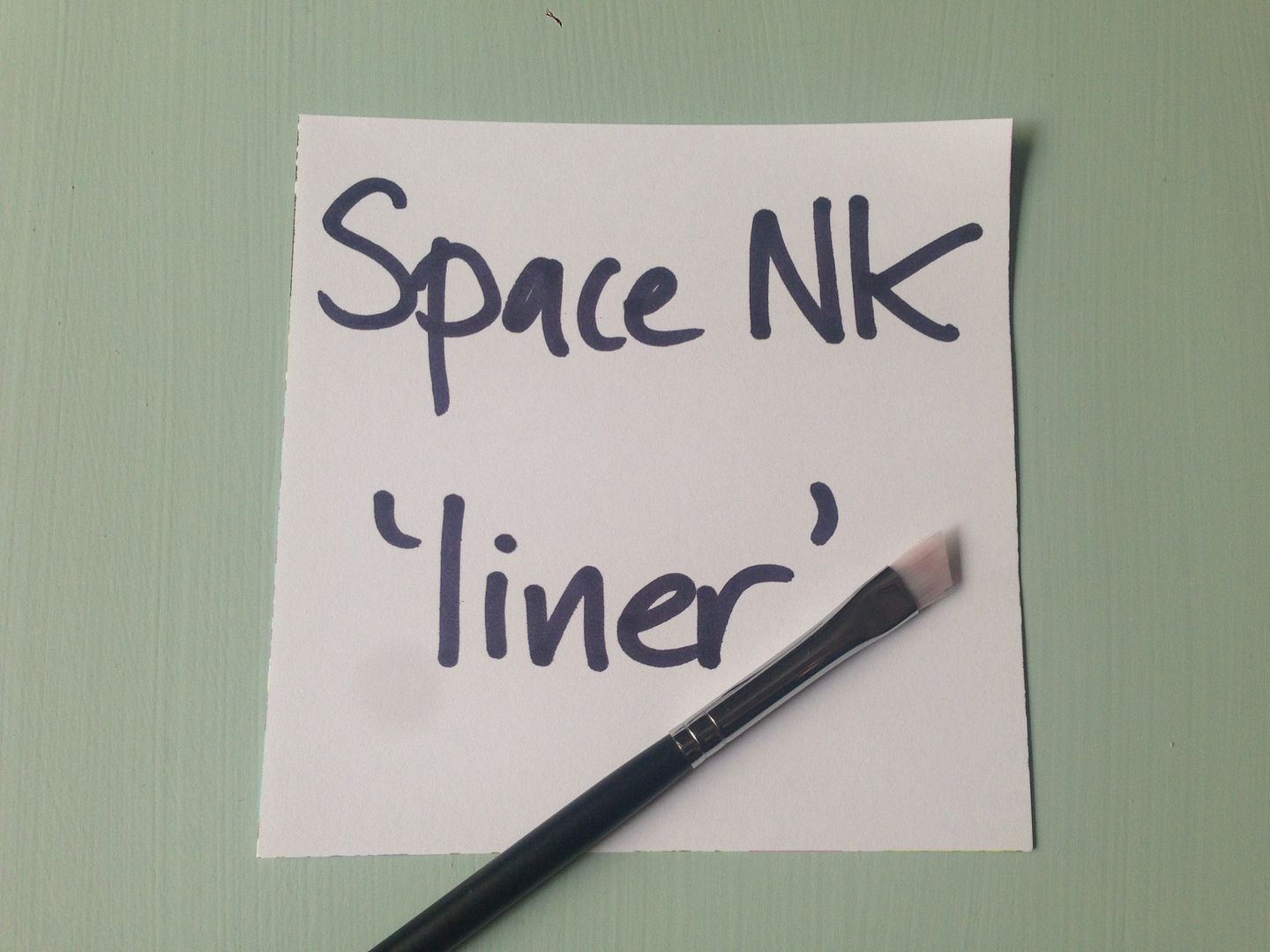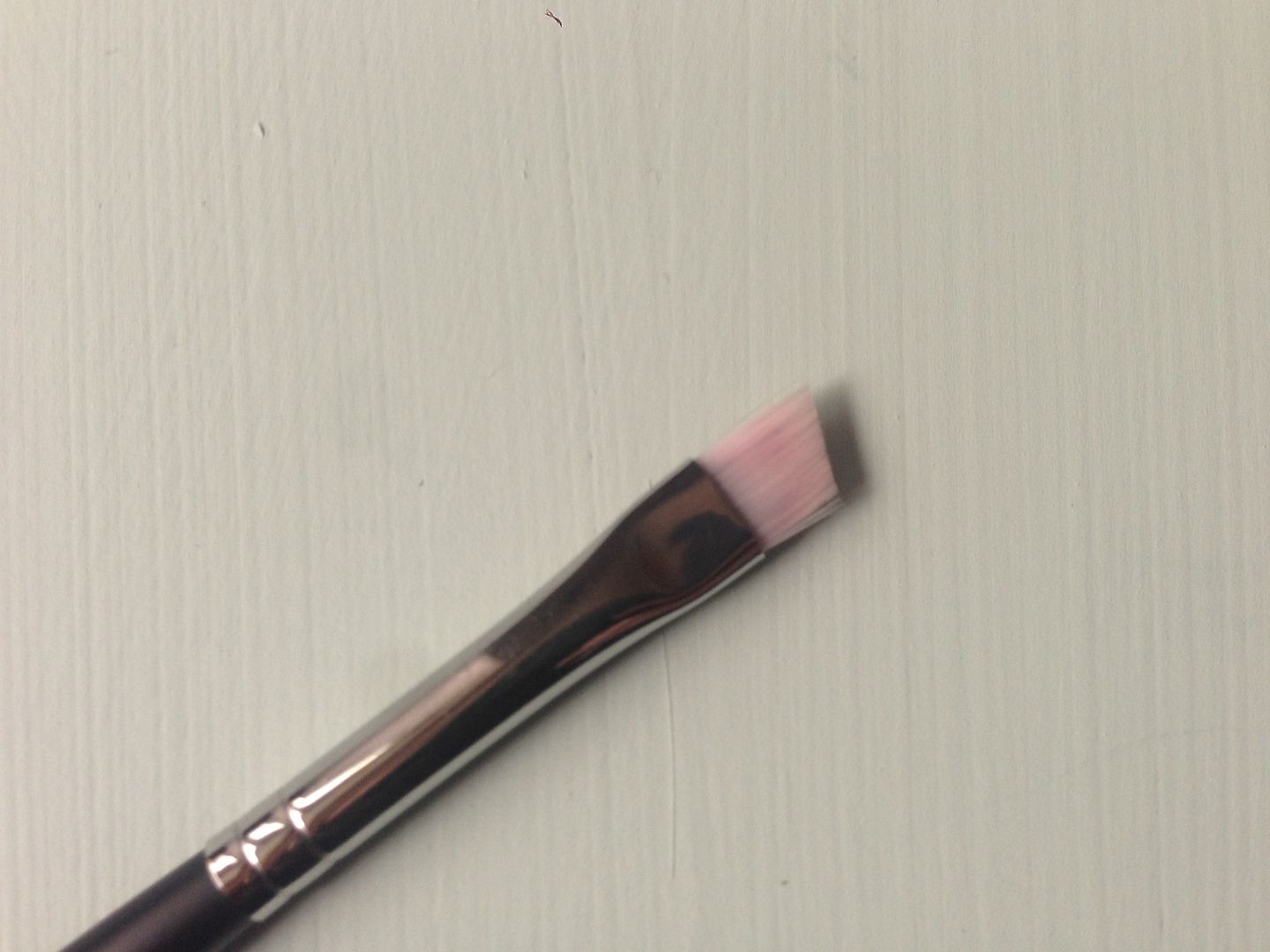 Had this brush for a while unused, then I started using it for precision eyelining, instead of my fine pointed brush. Still use my fine pointed one sometimes but this is slightly more useful as you can get ultra fine precision of flip it sidewards to get more dramatic application. I also use it to get faux hairs into the brows. For example, the look below….. from the before and after you can see that the brows have been drawn on, and I used this particular brush to fake the brow hairs. Hope that makes sense!
Hair Type: Synthetic
Description: Fine, angled
Use: Gel liner, smudging, adding shadow and colour to the brows
Price: £14
So there you have it, my top ten brushes, have you spotted any of your favourites here? Be sure to check out my other posts if you want to know more about brushes / types / hair / looking after / washing etc. Click on the below links for more information.
A Brush guide for everyone
Brush care – Storage & Cleaning