I cook a lot, but rarely bake. I woke up this morning with a craving for brownies, so left the boy hungover in bed, went to the shops to get some baking things. I thought I would share with you as these were such tasty brownies.
Now, ok I did totally cheat as I bought a ready-made pack from Betty Crocker for the brownie mix….but added a few extras so they felt more 'homemade'(and fattening). No one will ever know.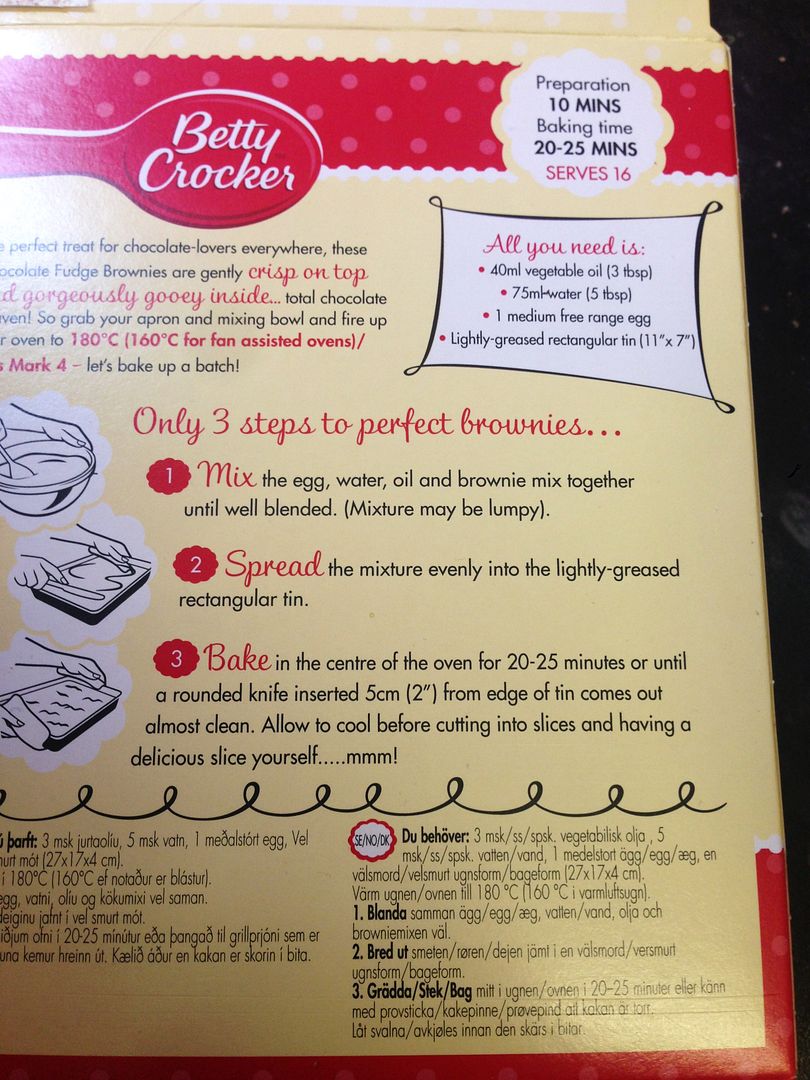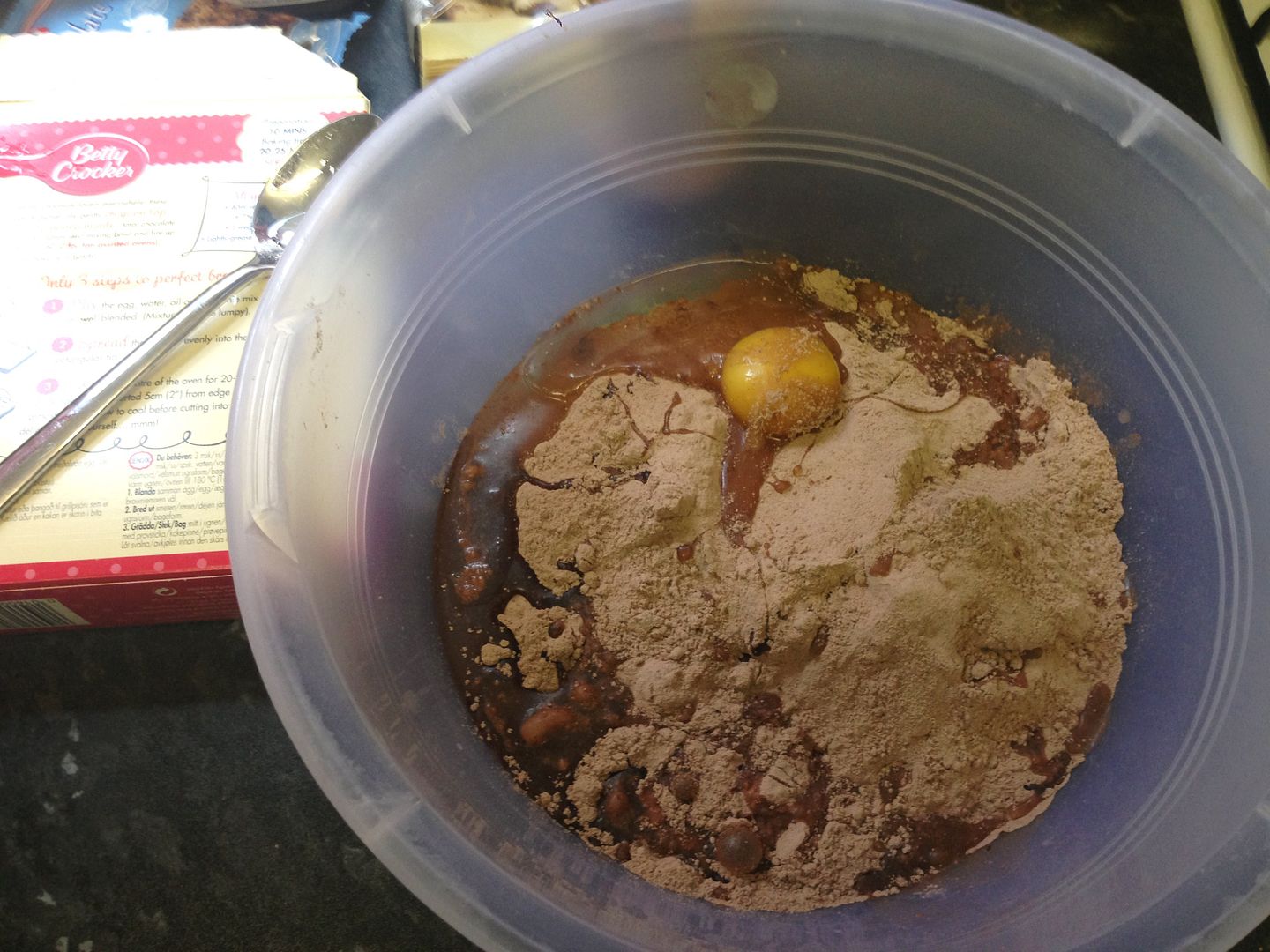 I made the mix up as stated on the pack – added a bit of vegetable oil, water and an egg. I then added the extras in being half a cup of peanut butter (smooth as that's what I had) some chopped up brazil nuts, a dollop of Nutella, and half a cup of choc chips. In the oven for 25 mins and they came out a treat.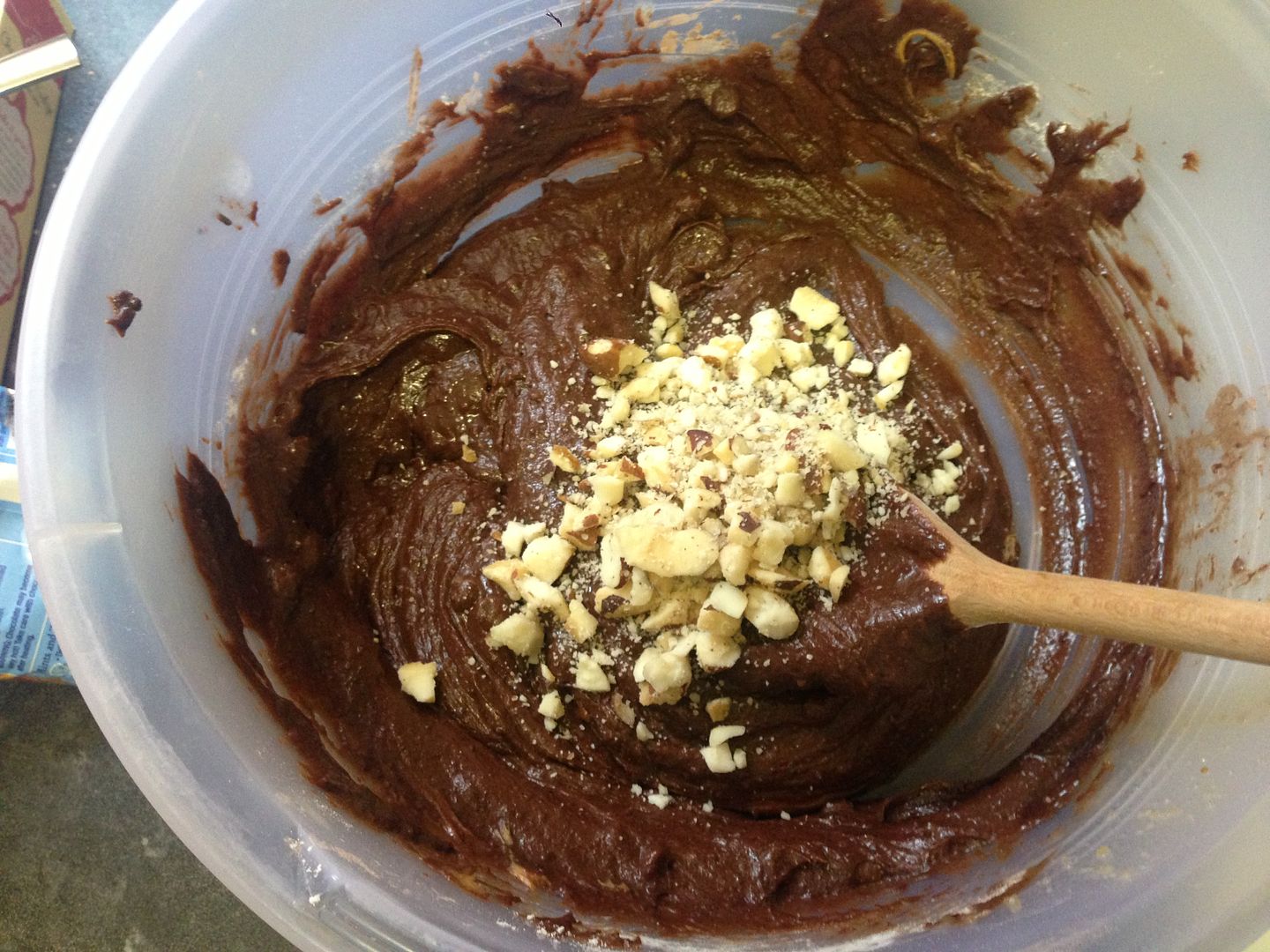 I have a fear of overdone brownies so kept on checking and checking anf checking them. The best way is to insert a knife into the mixture and it should come out clean rather than with mixture all over it (which means it's still raw)…I always opt for a nearly clean knife to ensure they are still a but goo-ey in the middle. I greased the dish before I added the mixture so it was easy to take out and cool on a plate.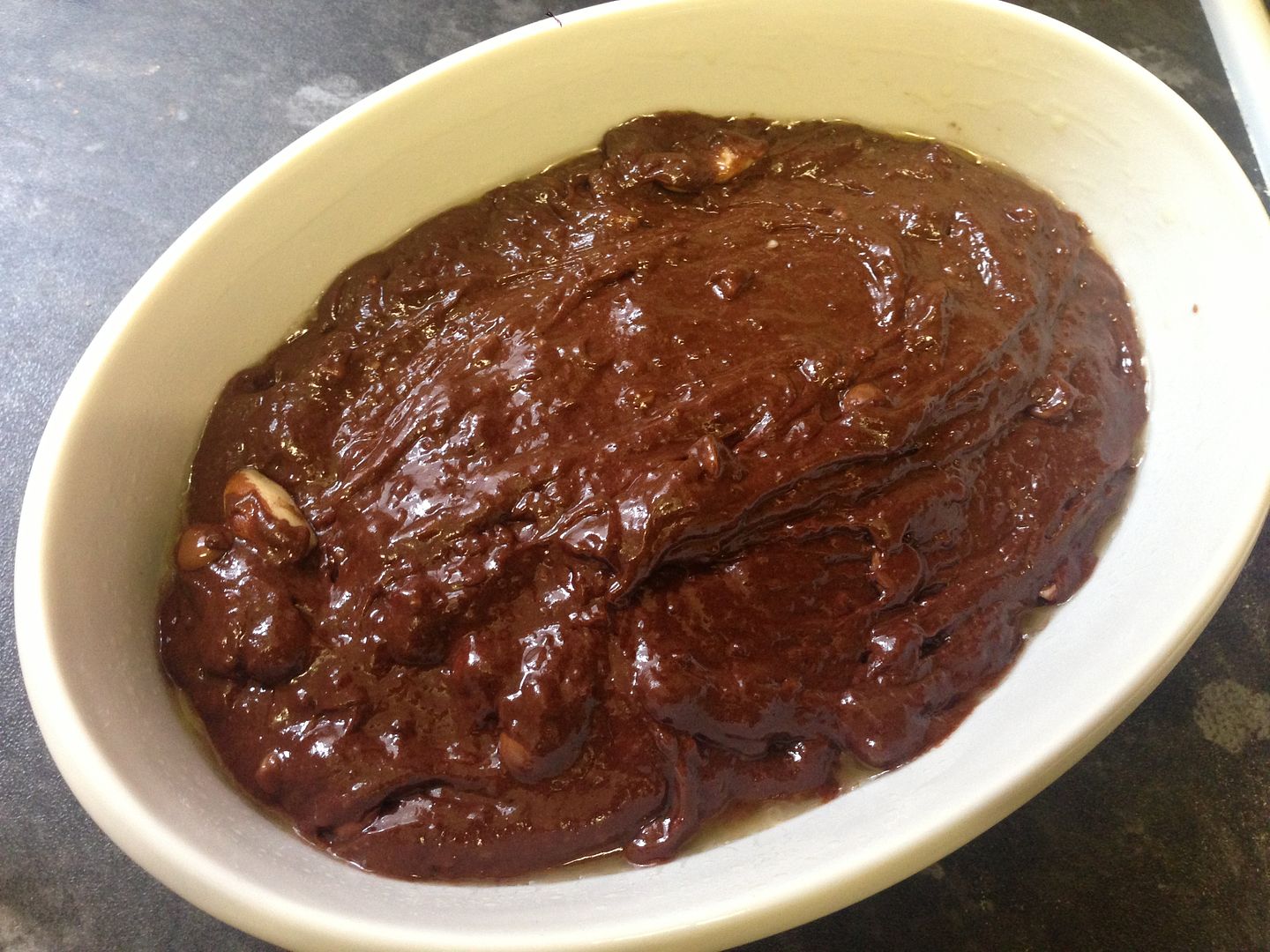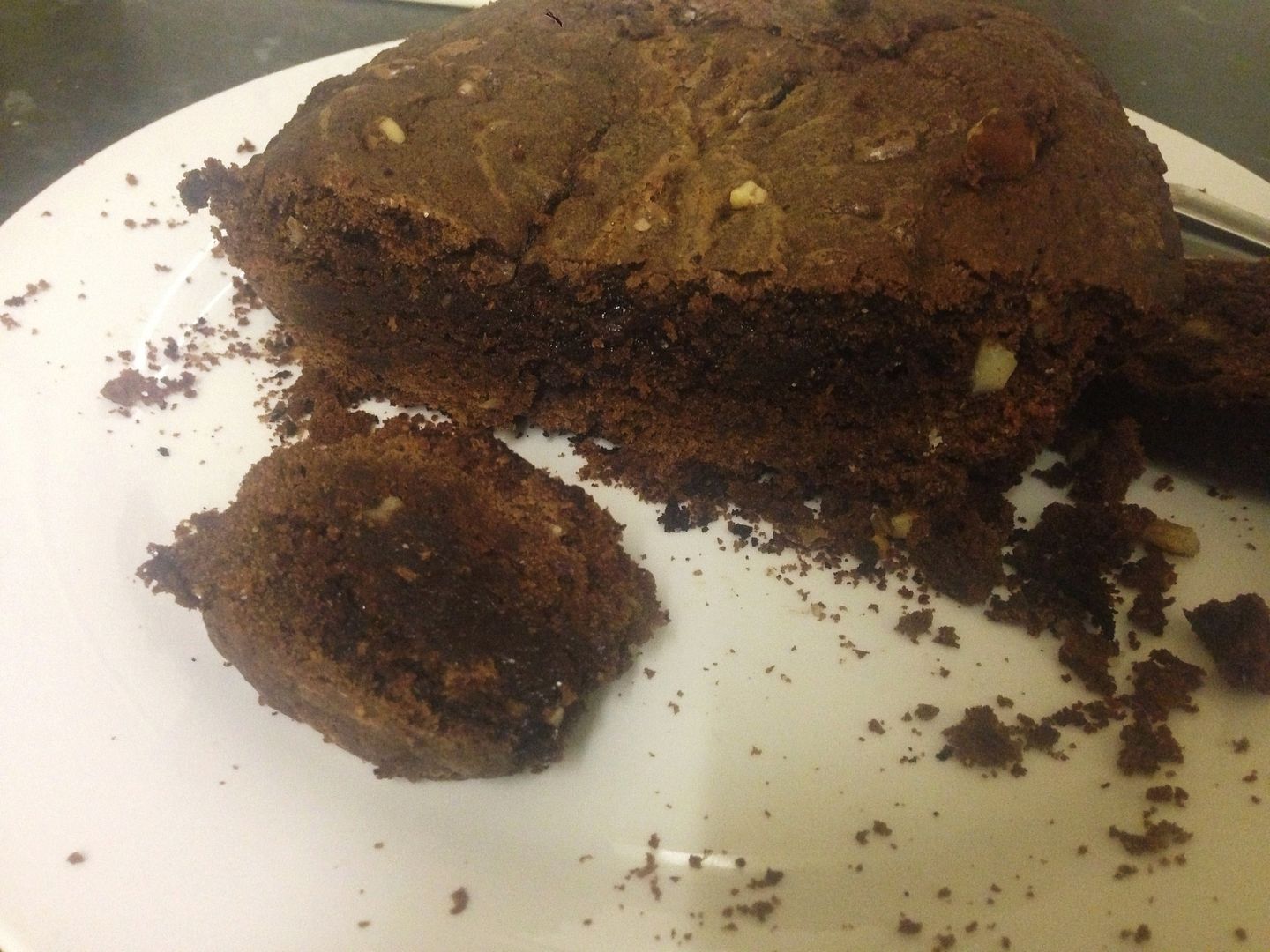 Now these are like 10,0000 calories a slice so really not great for those calorie counters, but an amazing weekend, lazy sunday treat and this took just over 30mins from start to finish.