I have had this product since before christmas and have used it on and off on numerous shoots and clients since. However I used it on a shoot with a gorgoues actress and singer earlier this week and it was the showpiece product for me, so thought I would share with you all abit more about this product.
Miracle Glo is a radiance enhancing balm, that is a cream formula that promises to give you a *cherub-like* glow, protect the skin against harmful pollutants, minimises pores & improves skin tone. To me, it is almost like a colourless BB cream if that makes sense?! The only products I know and can slightly liken it to would be Clarins Beauty Flash balm, or Laura Mercier Secret Finish if you know either of this products.
I didn't actually realise until I did abit of snooping about that this is actual from Lulu's 'Timebomb' skincare range. It was created especially for her to give her a youthful, smooth glow on the skin.A secret potion that she has brought into production for everyone.
Above: Miracle Glo on it's own blended onto the skin.
Above: Miracle Glo mixed with a touch of NARS cococabana for extra glow.
You can apply it with the fingertips, but for an easier appliation and a better finish, I would use some kind of synthetic fibre duo so its buffs into the skin really well, and also, if you are using it OVER makeup to freshen, then it wont take off your exhisting makeup. My favourite way to use this is to actually mix a bit in with a liquid highlighter, and buff into the skin over makeup. This is not a highlighter product by the way, so if that's what you are expecting this isn't for you, I just mix it in with highlighter to give it an extra dimension on photoshoots: it's multi-purpose!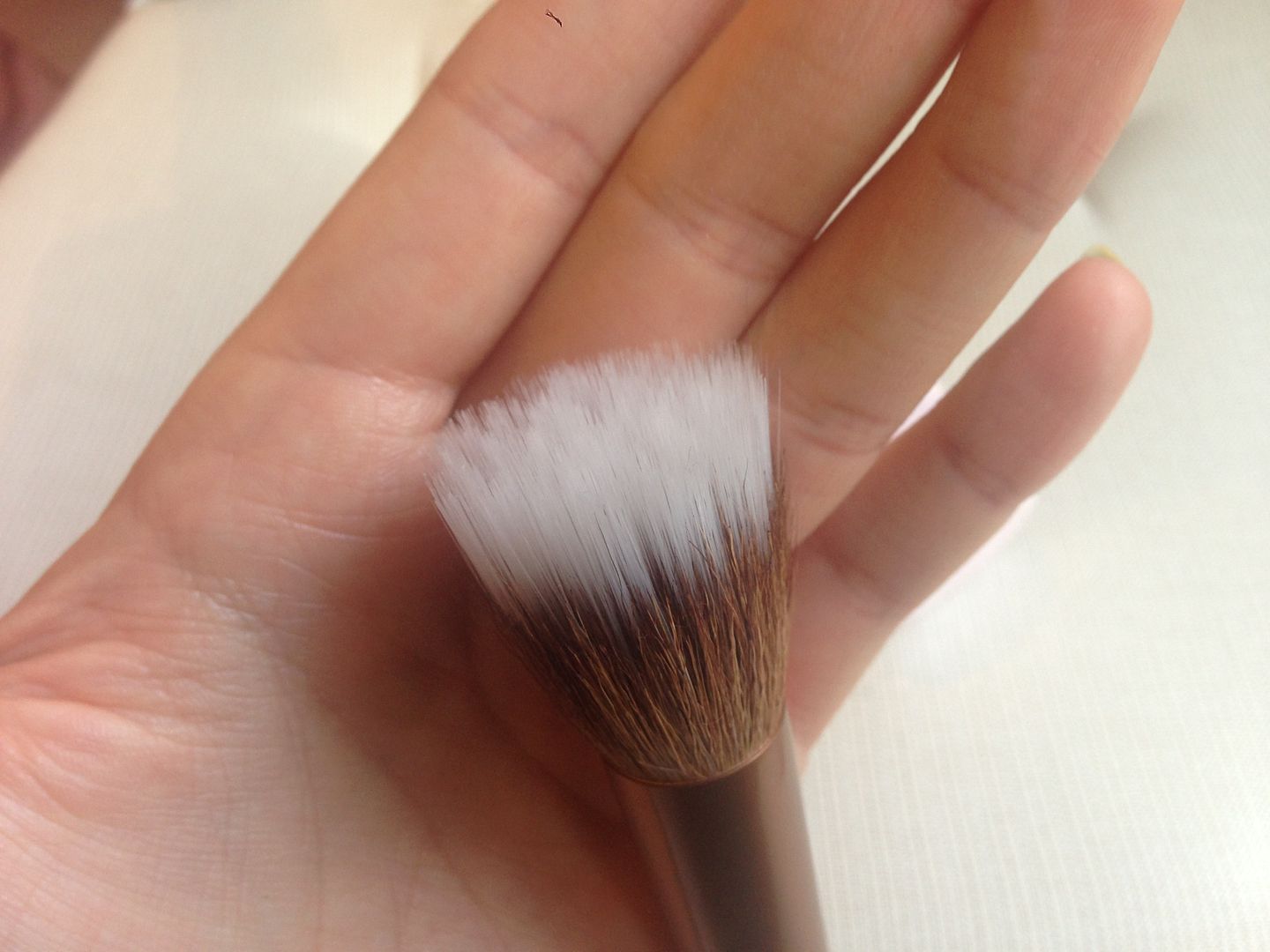 Can apply under or over makeup, although I have been mainly using it over. Add a burst of dewiness to the skin, so a good think to add over foundation if it is looking a little cakey / heavy or to freshen it during the day.
£33 for a bottle