I've been seeing a bit of hype about this new concealer from Benefit because of all the blogger events they have been holding all over the country to launch this product. Last stop…London. I was invited along to their Spitalfields boutique to have a look and try for myself. 'Fake up' is quite an unusual-looking concealer…..it is surrounded by a translucent-looking balm, which is for ultimate hydration with vitamin E and apple seed extract. A skincare-infused concealer. I have only ever seen one other concealer like this which is from Chantacaille and is an eye-watering £58. Benefit's are a slightly more purse-friendly £18.50.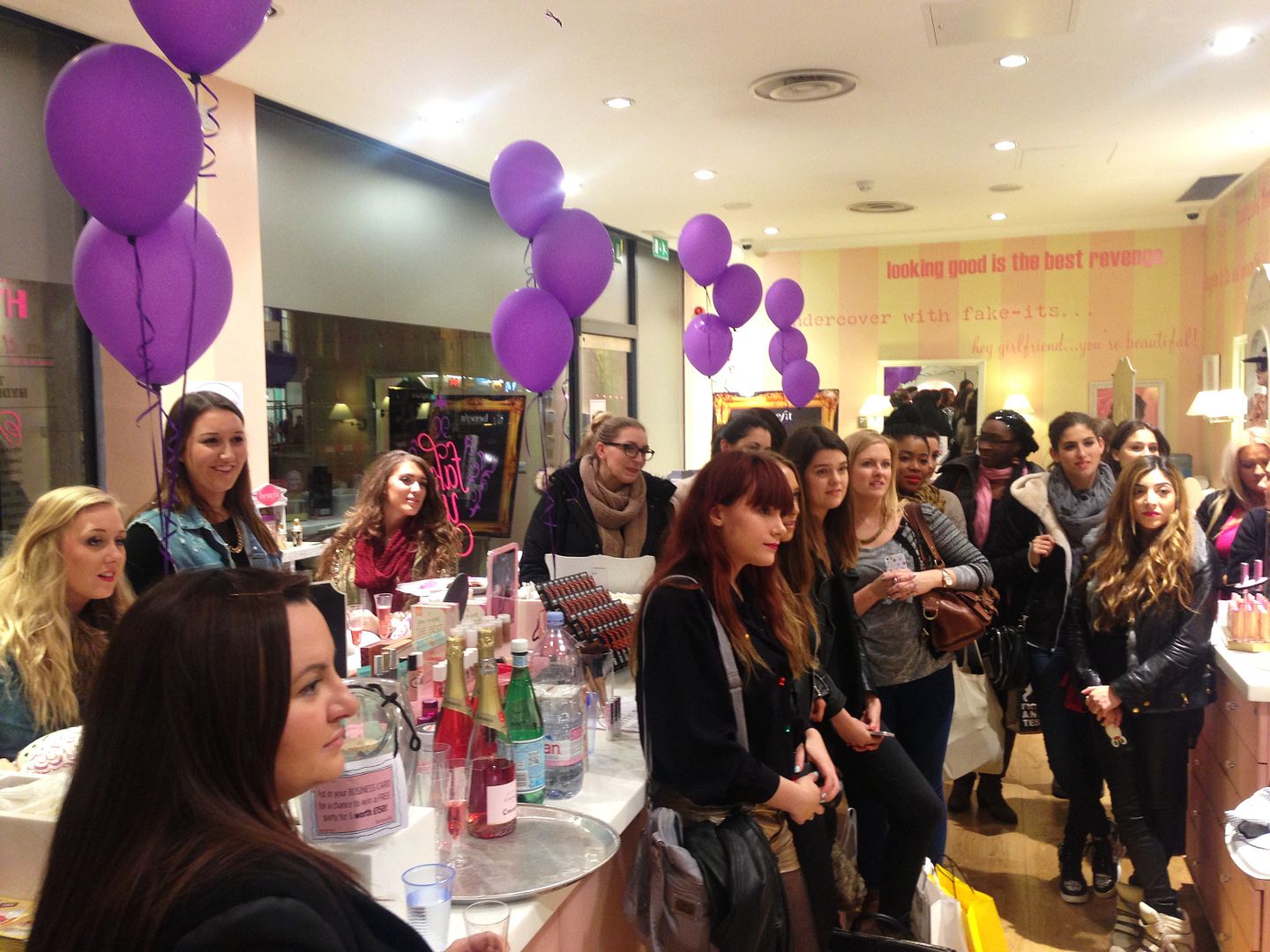 The girls from Benefit are always such fun, and amongst some bubbles and canapes, Head makeup artist Lisa PD was there to demo this new concealer and teach of some tricks of the Benefit trade. The Fake It concealer was one of the key products used backstage at London Fashion week for the Matthew Williamson show which Benefit sponsored. I can see this being a really handy product, as from working at many-a-seasons backstage myself, time is key. The Fake It concealer was used all over the models' faces as foundation and concealer!
When initially swatching the concealer on the back of my hand, I could instantly feel and see the hydration that these will give you. They leave a very dewy/ glowy like finish on the skin. These will be AMAZING for under eye concealer, especially for those with dry eyes and older ladies.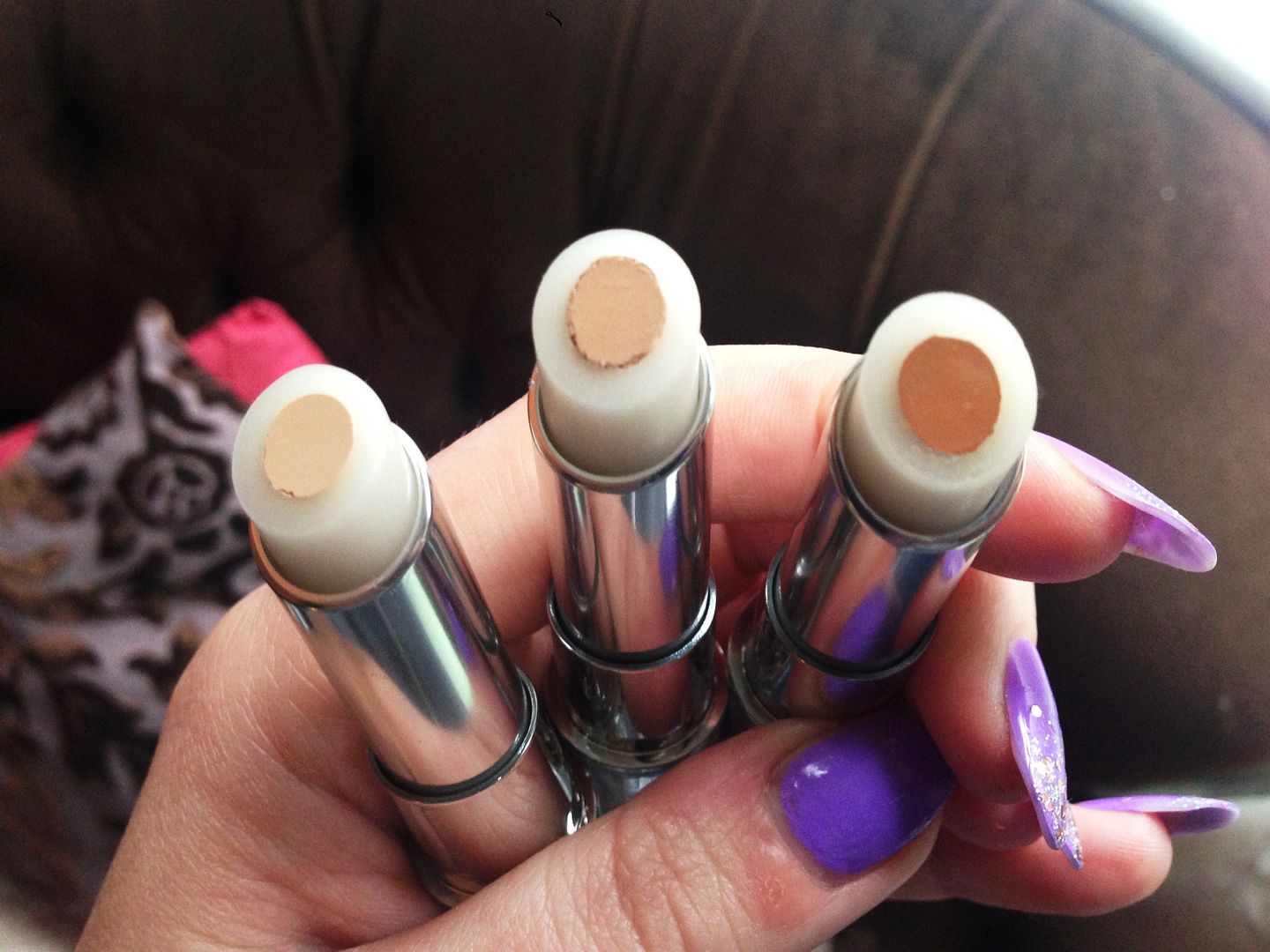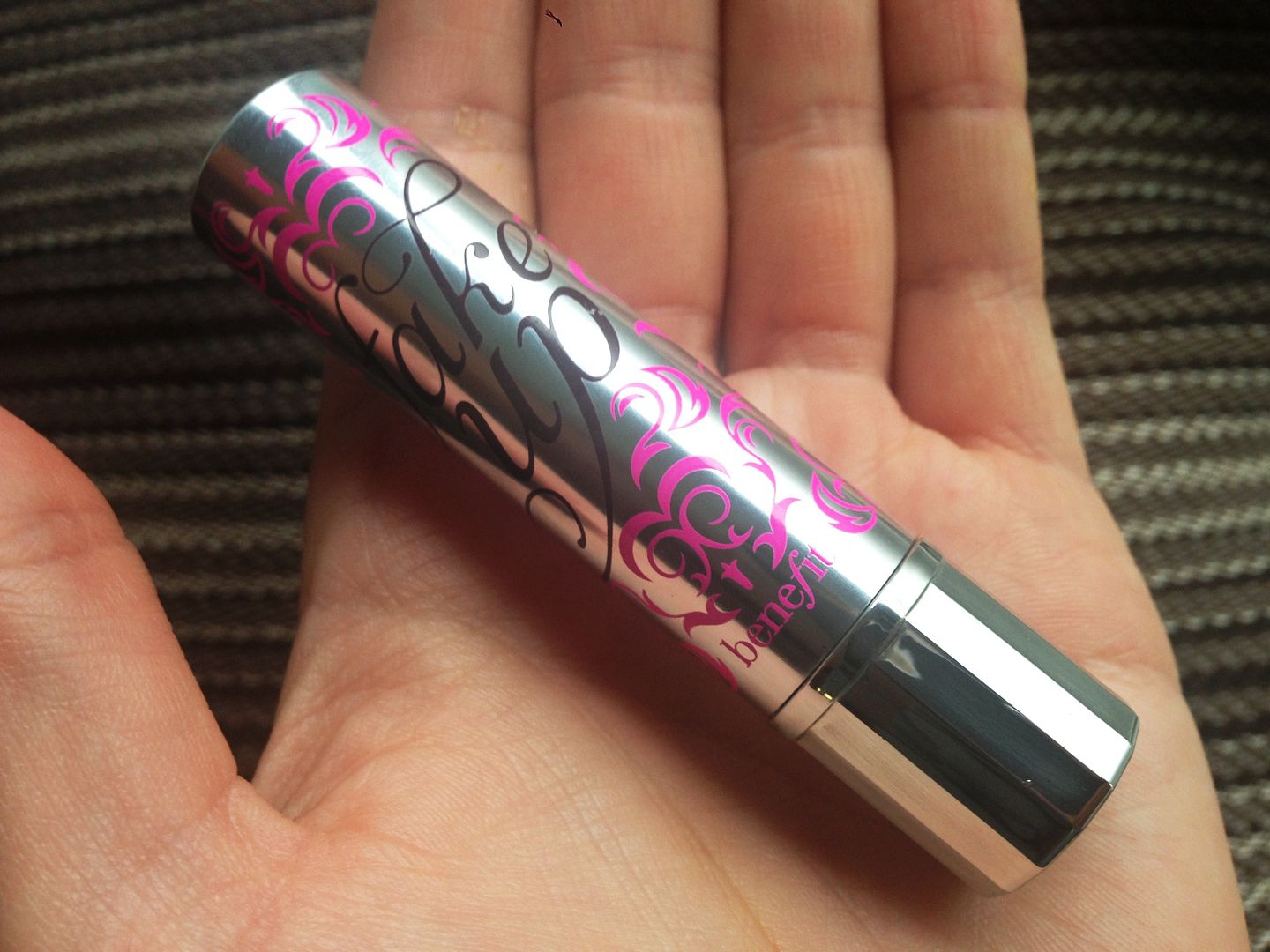 I was a little unsure at how much coverage it would give you due to it being mixed in with the hydrating balm that surrounds it, but it was suprisingly good. Out of the three shades it comes in, I was a 02 medium, but these are intended to be mixed and matched all over the face. I always, ALWAYS use a deeper shade under the eyes than on my face to counteract the different tones under the eye. The lovely Benefit ladies were saying you could also use the deeper tone to contour, but for me this is a little too greasy in texture and orange in tone for my contour, but may work for some.
I like quite a full concealer under my eyes and this was absolutely perfect. I really thought it wouldnt be enough. When I tried it on under my eyes I was also feeling a little tired and worse for wear and it felt so soothing and nice on my skin. An instant perk-me-up. Sorry for the awful quality of photo, but below you can see a before and after. Makes quite a difference I think you will agree?
After a good few hours my eyes still felt nice and hydrated and comfortable. I was worried about this concealer creasing up around my eye because of how hydrating it is but it didn't seem to at all. I guess if you have a problem with this, then set it with a really fine translucent powder…. do Benefit still do that really fine brightening powder?! If so, that would be perfect or something like Laura Mercier Secret brightening powder.
Product Summary
– Hydrating concealer
– 3 shades
– Apple Seed extract is great for brightening and anti-ageing
– Vitamin E is a great anti-oxidant
– Contains Castor seed oil for great hydration
– Great for fine lines / wrinkles
– Can be used all over the face (I would not say directly on blemishes – more for evening out and brightening)
Benefit 'Fake-up' launches nationwide on the 30th March priced at a reasonable £18.50